Makeup vanity ideas – 10 looks for a beautiful and ordered space
Tired of trying to put on your makeup shelves, bedside tables or bathroom? You need our dedicated makeup vanity ideas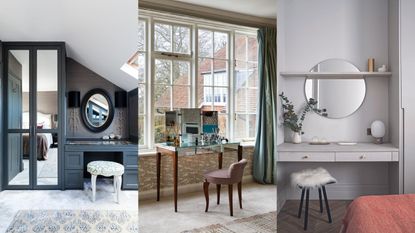 (Image credit: Future)
Makeup vanity ideas are something of a luxury talking point, we agree. But we also believe it's essential to have a space where you can perfect your makeup application and keep your makeup storage shape.
It might be that there's only space for a vanity in the corner of your bedroom, or you may have a dedicated makeup room for dressing. Either way, we have plenty of makeup vanity ideas so you can create a luxurious space that's fit for purpose.
Makeup vanity ideas
Even if you're sharing your makeup vanity space with your bedroom or walk-in closet ideas, there's still space to max out your options. We've put together our favorite makeup vanity ideas to help inspire you to create the space you deserve – plus our expert advice will guide you in whatever configuration you are dealing with, and help you organize organizing makeup drawers and find the best makeup organizers.
1. Invest in a freestanding design
Not only is a freestanding makeup vanity more affordable than a traditionally fitted one, but it's also an easy way to update an existing dressing room.
'The inset clear mirror on the doors makes this narrow dressing room feel larger and reflects the natural light from the adjacent room while allowing space to get dressed, do makeup, or write a note,' says Gideon Mendelson, founder, and creative director at Mendelson Group.
2. Ensure your make up vanity has good storage
'As bedrooms get smaller the traditional vanity with its trio of mirrors has become something of a luxury,' says Simon Temprell, interior design manager at Neptune. 'It is much more likely that we utilize the bathroom vanity these days for everything from shaving to putting on makeup. For this reason, it is important that you have ample countertops available around your sink. You will need somewhere convenient to set down your bottles and jars, and an open shelf or two for easy access to the things you use every day.'
'Choose a vanity that has under-sink storage so that you can hide away all the clutter when not in use. If you have no built-in bathroom storage, then add some storage boxes or baskets nearby to keep things tidy and organized. Shallow drawers are ideal for makeup. Glass storage jars double as decorative accessories when filled with cotton balls and soaps.'
3. Fit a vanity into a custom closet
Integrating a bedroom vanity into your fitted closet offers a practical, space-saving solution compared to a freestanding vanity. When considering a bespoke fitted vanity, give thought to any design features you may want to include, such as mirrors, lighting, and plug sockets. The importance of lighting is often overlooked, but with dark winter mornings looming it is an important consideration in the design of your vanity.
'An additional benefit of a fitted vanity is that, whilst providing a space to get ready, it can also provide extra storage, with on and above-desk storage for organizing your everyday necessities,' says Rachal Hutcheson, national retail manager, Sharps.
4. Consider a dedicated make up vanity in an alcove
'If you don't have the space in your bedroom for a makeup vanity consider making the most of an alcove in a bathroom instead,' says Lucy Searle, editor in chief, Homes & Gardens. 'This design offers plenty of bathroom countertop room and the mirror will bounce the light around the bathroom as well as being perfect for those makeup moments. Choose a stool that fits neatly underneath and a pair of wall lights on either side will aid evening application.'
5. Opt for a small but perfectly formed design
Small room ideas may be limited in size but they can be big on style. 'Tucked neatly within the custom cabinetry of this walk-in closet are a small mirror and shelf space with spot lighting, making a compact vanity unit space that is discreet and convenient,' says Katie Lion, senior interior designer at Kitesgrove.
6. Consider practical lighting in the first instance
'It is very important to think about lighting and light-reflecting surfaces to make a windowless or smaller room come to life, making it a beautiful place to spend time in, says Philipp Nagel, director at Neatsmith, on lighting a make-vanity. 'Including warm recessed LEDs, mirrored door designs and decorative glass finishes help to maximize light and a sense of space within a dressing room, or walk-in closet.'
7. Combine your makeup vanity with a basin
'When our client asked for the perfect makeup vanity, we knew we needed more than just a sitting area,' says Lindye Galloway, founder, and chief creative officer of Lindye Galloway Studio + Shop. 'This bathroom vanity features a LED mirror that is built into the bigger mirror for perfect makeup application.'
'We also wanted to make a statement with the sink, so we added unique lighting that allows for a warm glow. The vanity itself was given the perfect storage in the drawers for easy bathroom vanity organization.'
8. Invest in the largest you can afford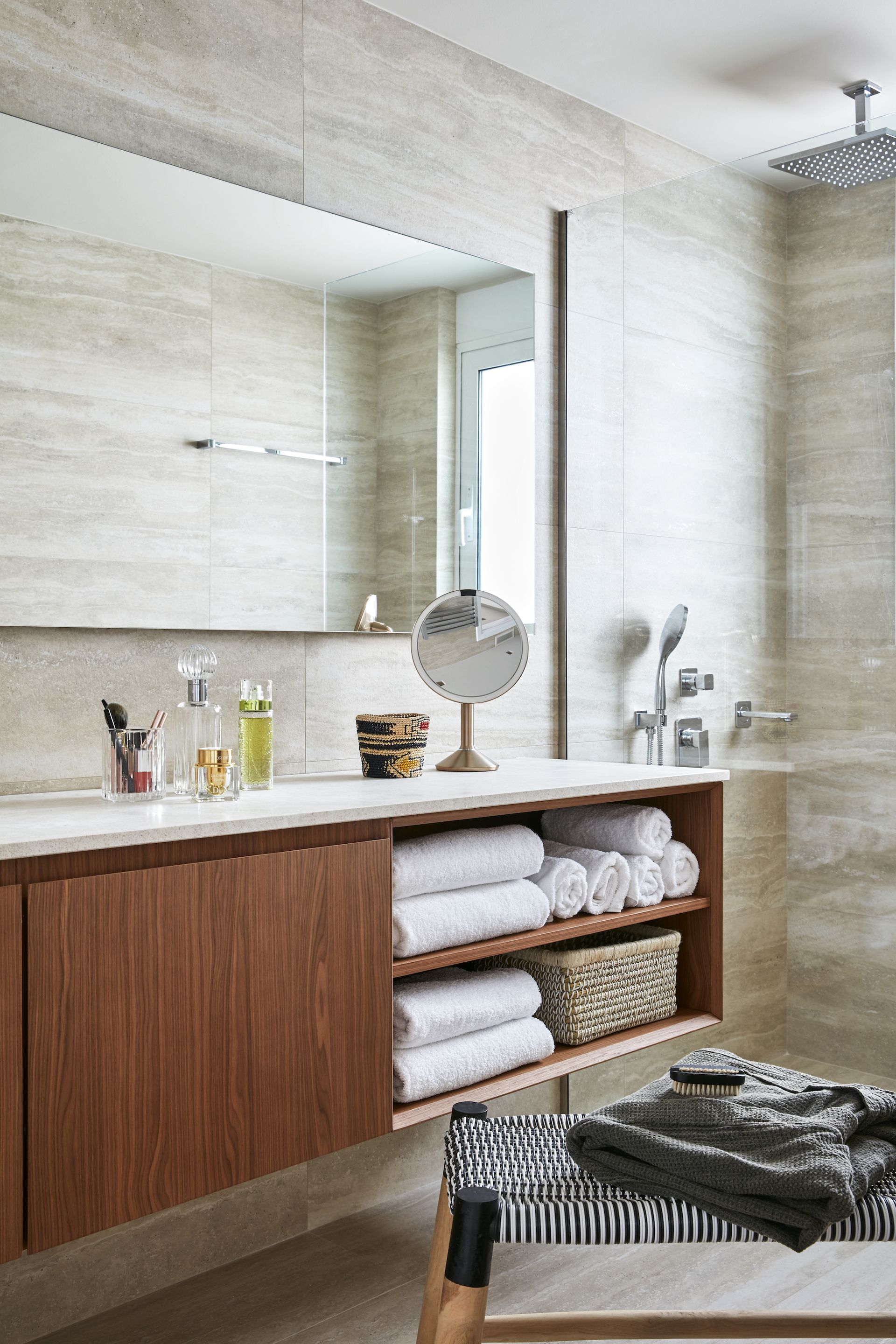 'Good storage ideas are essential to making your makeup vanity ideas work for you, so it pays to find an efficient and stylish design that caters to your every need, says Jennifer Ebert, digital editor, Homes & Gardens.
This make-up vanity doubles as a great storage space for the rest of the bathroom paraphernalia that we need. This allows the countertop to be free for a close-up mirror, perfume and makeup.
9. When space is tight, use shelving for your make-up
'I am always looking for ways to add storage in bathrooms, whether it is through smaller niches next to a vanity or larger built-in shelves,' says Emily Ruff, owner and principal designer of Cohesively Curated Interiors. 'I love using trays to corral makeup and cosmetic products on the open shelves and baskets to conceal any other items that need to be stored. Don't forget to add in a few decorative objects and a plant.'
10. Opt for split level designs
'This vanity keeps the room feeling bright but grounds the space with black accents, founder and chief creative officer of Lindye Galloway Studio + Shop. 'We created two scenes in one with this design. We have the sink side with a more simple design that then allows the mirror on the makeup side to be a pattern moment that fits seamlessly into the space and highlights the feminine makeup vanity. We created a convenient and inspiring spot for our client to get ready!' says Lindye Galloway.'
What do I need for my makeup vanity room?
Whether you're having a bespoke makeup vanity or installing a freestanding design within an existing space, the essentials are a vanity, mirror, stool, and good lighting.
The makeup vanity can double as your storage too if you can find one with drawers, it's also good to have a jewelry stand and a fragrance tray. Keeping accessories grouped together will make it much easier to store and find them in those valuable morning moments.
Sign up to the Homes & Gardens newsletter
Decor Ideas. Project Inspiration. Expert Advice. Delivered to your inbox.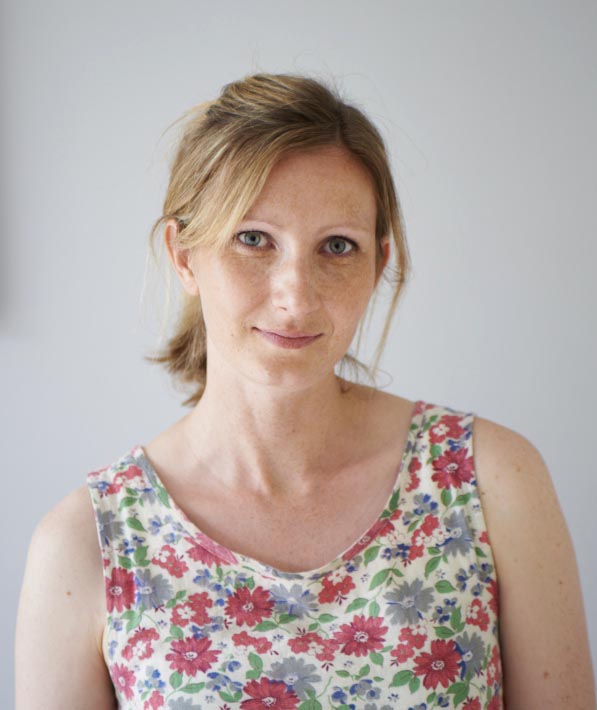 Sophie has been an interior stylist and journalist for over 20 years and has worked for many of the main interior magazines during that time, both in-house and as a freelancer. On the side, as well as being the News Editor for indie magazine, 91, she trained to be a florist in 2019 and launched The Prettiest Posy where she curates beautiful flowers for modern weddings and events. For H&G, she writes features about interior design – and is known for having an eye for a beautiful room.