How to clean white walls – 9 expert methods for removing stains
Our expert advice on how to clean white walls will keep your walls sparkling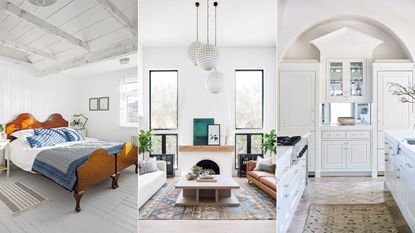 (Image credit: Future)
Sign up to the Homes & Gardens newsletter
Decor Ideas. Project Inspiration. Expert Advice. Delivered to your inbox.
Thank you for signing up to Homes & Gardens. You will receive a verification email shortly.
There was a problem. Please refresh the page and try again.
Knowing how to clean white walls is essential if you've painted your space in this favorite shade. While darker paint colors help to disguise accidental scuffs and scrapes, there is no hiding with white or light-colored walls.
When it comes to white walls, there are lots of similarities with how to clean walls, however, you can use stronger chemicals as you don't have to be as worried about the bleaching or lightning effects. This is a relief as the scuffs and stains are much more visible on white walls.
To assuage your panic, we've asked the experts for their top cleaning tips to help you to return your walls to their freshly-painted glory.
How to clean white walls
White room ideas work well in nearly every style of home from cottage to modern. However, it can be a struggle to keep them looking their best. Knowing how to clean white walls has the power to reinvigorate dulling paint, remove eye-catching marks and help everything look brighter.
The experts recommend a few different methods when it comes to how to clean white walls – however, success very much depends on what you are trying to clean off your walls. For general cleaning, soap and water is a great approach, while more specialist stains such as wine, crayon, or permanent marker will require more niche spot treatments.
Whatever cleaning approach you attempt, be sure to try an inconspicuous area first as there's always a risk of removing the paint by accident. However, if you do remove the paint, a quick touch-up and possibly some filler will solve the problem.
1. Clean your white walls with warm water
To simply refresh your walls, a wipe with warm water (possibly with a few drops of dishwashing liquid) will help to remove small marks and dust.
'Although it may be tempting to vacuum the ceilings or walls you could easily scratch, or flake paintwork so take care,' advises cleaning experts at Kärcher. Instead, cloths are a safer option.
If you are struggling with the height of your walls, try using a microfiber floor mop – like this Dust Wet Mop from Amazon – in place of a handheld cloth.
2. Start spot cleaning with water and vinegar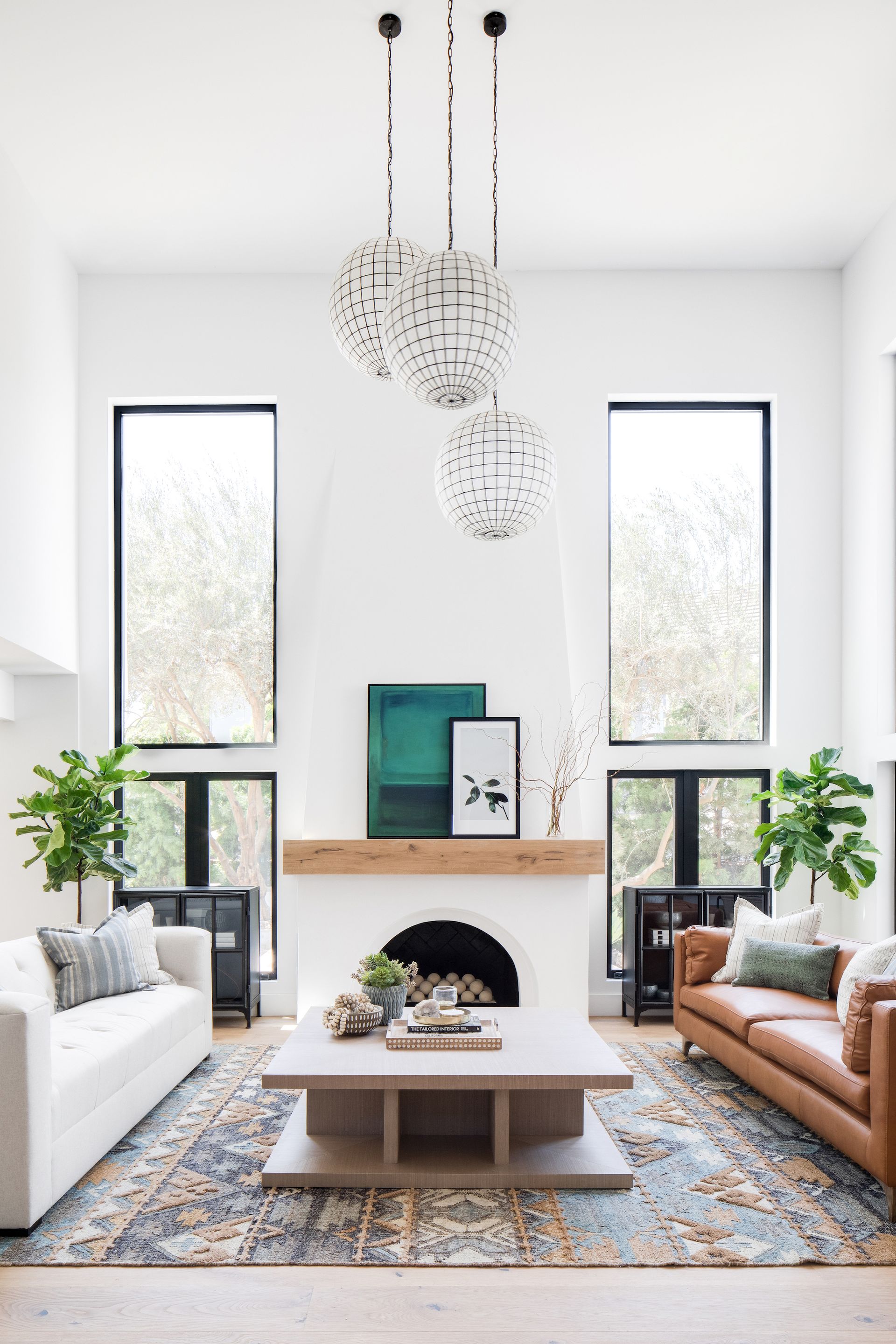 'For spot cleaning start by rubbing the stained wall with a clean, damp sponge or cloth. Sometimes, water is all you need to remove stains, allowing you to avoid any cleaning products at all. This is most likely to work if you tackle wall-stains as soon as you see them,' advises Vera Peterson, president of Molly Maid a Neighborly company.
'If plain water doesn't work, try cleaning with vinegar. Add a little to your damp sponge or cloth and gently scrub the walls.' This should solve most minor stains.'
Be sure to opt for white vinegar rather than malt or red wine vinegar as these can cause greater staining.
3. Prevent dust by cleaning white walls with a dryer sheet
We all know how dust settles on surfaces, but sometimes it can also be found clinging to the walls. This defying gravity dust is caused by static electricity and can easily be solved and even prevented.
Firstly, try wiping with a lightly damp cloth – a wet cloth can cause the wall to become damp, while a dry cloth will simply move the dust around.
Alternatively, try running a dry dryer sheet over your walls. This will of course collect the dust – much like the damp cloth – however, it has an added benefit. Dryer sheets are designed to reduce the static on our clothes and it has the same effect when used on the walls. This dryer sheet hack can be used to speed clean baseboards too. Dryer sheets are infused with softeners, lubricants, and fragrances, which will leave a residue that will repel the dust. This is fine on white walls as the residue won't be visible, but should be cautiously used on dark walls where it may leave a mark.
You can also achieve a similar effect by wiping walls with a damp cloth soaked in a heavily diluted fabric softener.
4. Use a magic eraser to remove grease and stains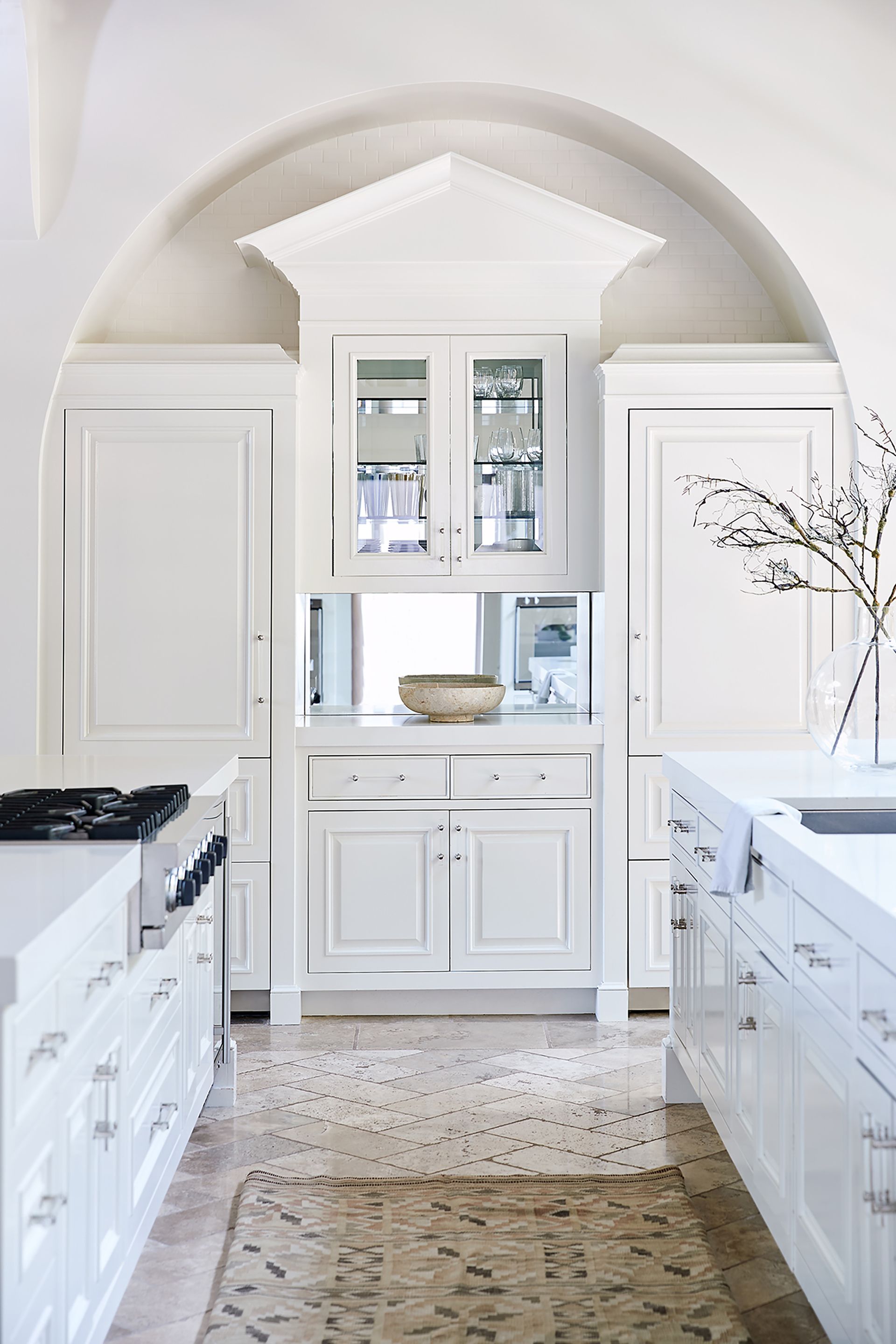 When cleaning white walls, a delicate approach is essential. If the abrasion is too aggressive it will also scratch and lift the paint.
'Grab a Mr. Clean Magic Eraser – be sure to purchase the Original version – which is more delicate than the other eraser versions the brand offers. Start by getting the eraser slightly damp. Begin by using the damp eraser on an obscure small test area of your wall to make sure it won't remove any paint, then if all looks good – get ready to remove stains off white walls easily and quickly.
Start by applying a little pressure and rub in a continual circular motion to remove stains. You'll soon start seeing the dirt appear on the eraser from the grime it has picked up off your walls. I use this trick to remove the fingerprint marks and dirt off the white paint around my door handles, door panels, and various walls around my house,' says style expert Allison Weiss Brady.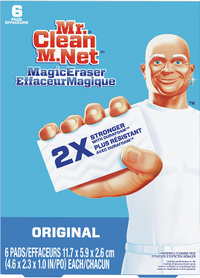 Mr. Clean Magic Eraser Original Cleaning Pads with Durafoam| $5.44 at Amazon
This Original cleaning eraser is delicate enough to clean painted walls without lifting the paint – just be careful not to rub too vigorously.
5. Spot treat dark stains with bleach
The beauty of white walls is that there is no risk of your cleaning method removing the color from the wall. This is where bleach comes to the fore. While not advisable for cleaning the whole wall, a small amount of bleach can be used to remove particularly stubborn stains.
However, don't use neat bleach on the wall – experts at Decker recommend mixing one part bleach with four parts water and then rinsing well with fresh water. This is their preferred method for stubborn red wine stains but would also work for permanent markers or other dark stains.
6. Use baking soda to remove smoke smells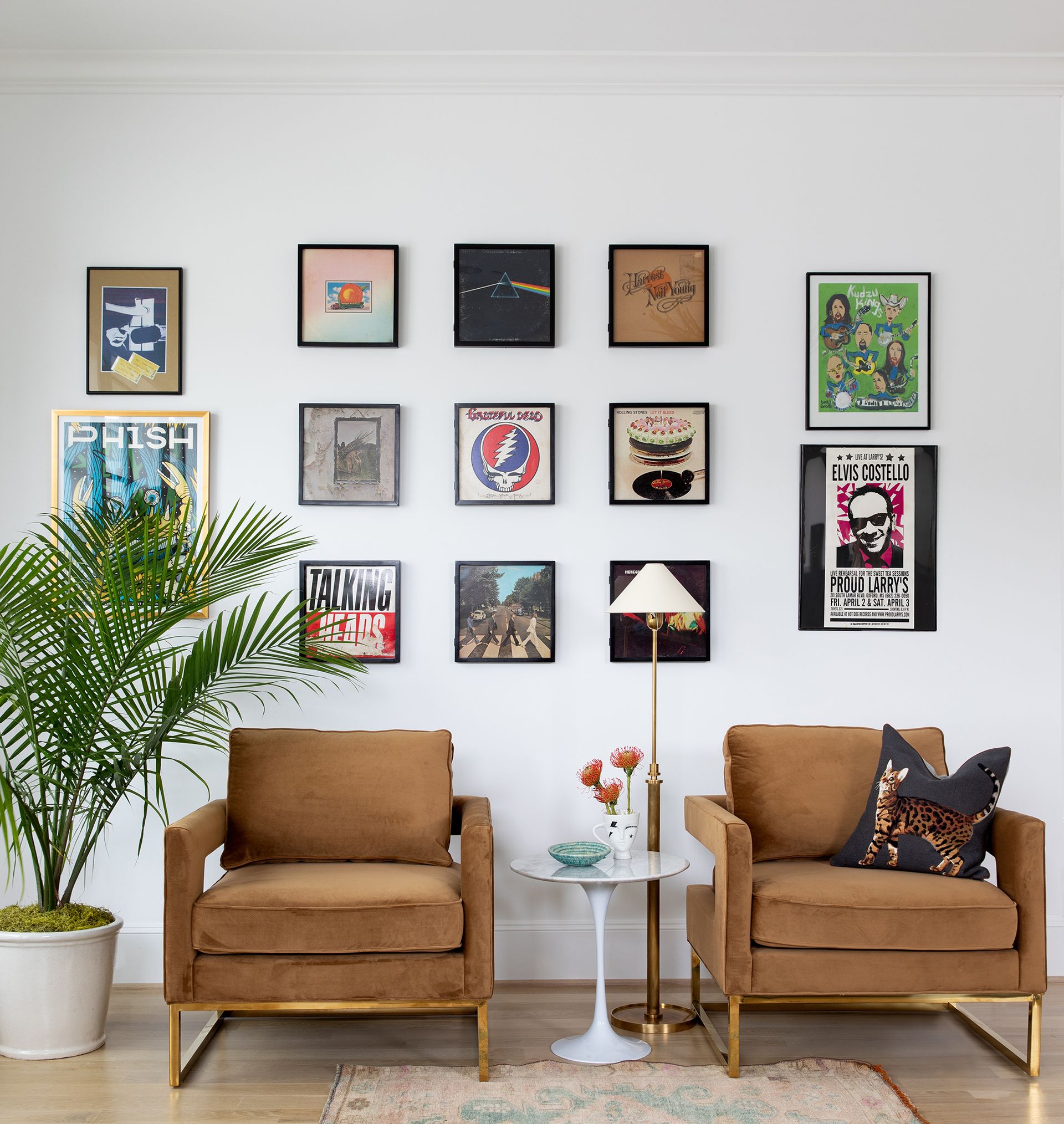 Smoke smells penetrate everything, whether it's from cigarettes or from outside barbeques or firepits when the windows were accidentally left open.
'The best way to combat smoke smells is to clean with baking soda. To do so, hand wash walls with one teaspoon of cleaning product, ½ cup of baking soda, and a bucket of warm water,' advises lifestyle and organization expert, Leslie Lehr of Leslie Lehr Living. Baking soda is renowned for its odor-neutralizing properties and will also help to lift any stains with its mild abrasive properties.
7. Try The Pink Stuff to remove crayon from white walls
There seems to be no end to the things you can clean with The Pink Stuff and cleaning white walls is one of them.
If you have children, then the moment you first spot crayon marks on walls – especially white walls – will be a memorable one (and not for a good reason!). Not only are the bright colors staining, but the waxy consistency can also make it a struggle to remove. However, The Pink Stuff will prove your salvation and stop you from ripping your hair out. As a mild abrasive, The Pink Stuff applied with a microfibre cloth helps to lift both the waxy finish and color beneath.
However, you must use the Pink Stuff with caution – only using a small amount and not rubbing too hard – as too much will remove the paint too.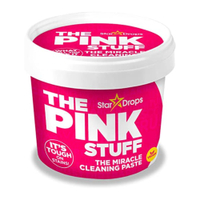 All Purpose Cleaning Paste | $5.97 at Amazon
The Pink Stuff paste is perfect for cleaning crayon marks off white walls and since a little goes a long way this stuff will last for ages.
8. Paint walls with a wipeable paint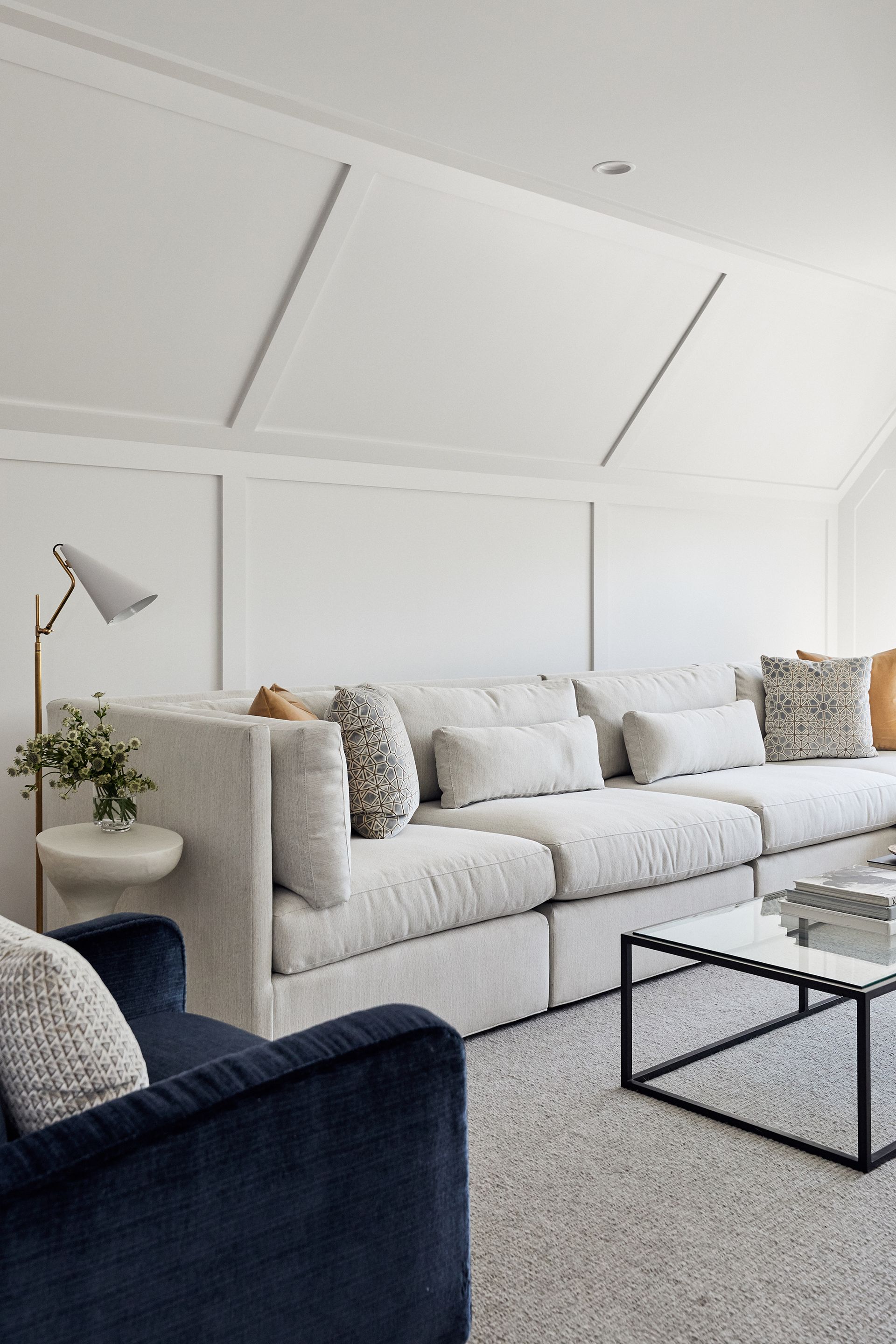 Proactive steps are always best when it comes to cleaning and the process of cleaning white walls will be significantly easier if you opt for wipeable paint. Benjamin Moore's Regal Select Interior Paint is a good option and is available across a wide range of paint finishes and colors. Washable or wipeable paints have been designed with cleaning in mind meaning that most scuffs and stains will easily come off with soap and warm water without lifting the paint.
9. Touch up rather than cleaning
Any paint job will need touch-ups from time to time and sometimes painting over scuffs and stains is the most efficient way to clean white walls.
We love these Slobproof Touch-Up Paint Pens on Amazon which make the whole process much easier. Rather than having to get out the paint pots, brushes and covers, you can fill this clever pen with your paint, and then it is ready to go whenever you need a quick touch-up – simply uncap and paint over. Plus the paint will stay fresh for up to 7 years.
How do you clean white walls without stripping paint?
The easiest way to clean white walls without stripping paint is to avoid rubbing too hard and prioritizing chemical methods over abrasive approaches – this includes vigorously rubbing with a cloth. Always spot-test any methods in an inconspicuous area before using them in an obvious location.
How do you clean white walls naturally?
The best way to clean white walls naturally is with water and a cloth. This is always a good place to start before bringing in more hardcore chemicals. You can then try vinegar or bicarbonate of soda if the stain is more persistent.
Sign up to the Homes & Gardens newsletter
Decor Ideas. Project Inspiration. Expert Advice. Delivered to your inbox.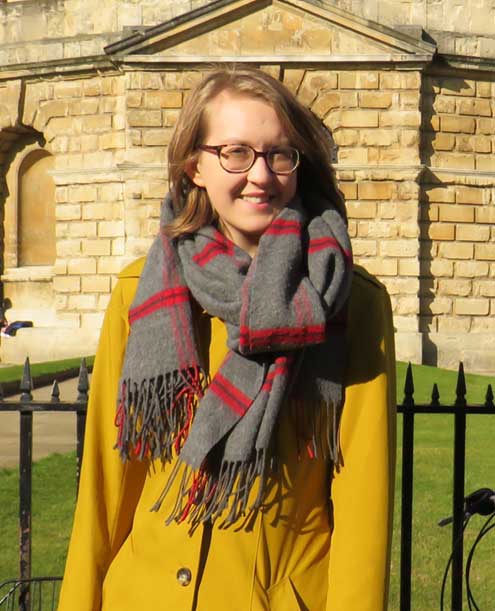 Content Editor and Sub-editor
Having graduated with a first class degree in English Literature, Holly started her career as a features writer and sub-editor at Period Living magazine, Homes & Gardens' sister title. Working on Period Living brought with it insight into the complexities of owning and caring for period homes, from interior decorating through to choosing the right windows and the challenges of extending. This has led to a passion for traditional interiors, particularly the country-look. Writing for the Homes & Gardens website as a content editor, alongside regular features for Period Living and Country Homes & Interiors magazines, has enabled her to broaden her writing to incorporate her interests in gardening, wildlife and nature.