How to grill asparagus
Asparagus is always tasty, but it kicks up a gear when you cook it on a grill. Here's how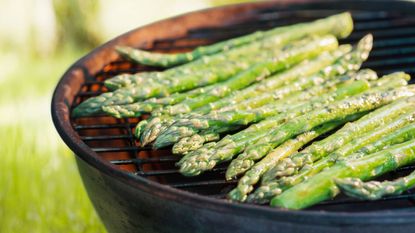 (Image credit: Getty Images)
Sign up to the Homes & Gardens newsletter
Decor Ideas. Project Inspiration. Expert Advice. Delivered to your inbox.
Thank you for signing up to Homes & Gardens. You will receive a verification email shortly.
There was a problem. Please refresh the page and try again.
Asparagus is quite a delicate vegetable, so you might not immediately think of cooking it on a grill. But when it's cooked this way, it retains a lovely tender crunch, and the combination of the lightly charred and smoky grill flavor with the fresh asparagus combine to make this one of the tastiest ways to cook asparagus.
It doesn't matter whether you grill on gas or charcoal, asparagus can be cooked on either and there's very little preparation required. There's no need to cook it in foil or buy a fancy BBQ accessory, it really is a case of throwing it straight on the grill.
Its distinct flavor makes asparagus a popular choice and it's also packed with vitamins, making it a nutritious healthy addition to any meal.
So what are you waiting for? The next time you're on the grill, why not add asparagus to the menu, and in case you wondered, here's how to grill corn on the cob, too.
What you need
A bunch of asparagus
Olive oil
Salt & pepper
The recipe
Remove the woody end either by trimming with a knife or by bending each of the asparagus spears and allowing them to snap naturally.
Coat the asparagus in olive oil, salt and pepper
Transfer the asparagus spears to a hot grill
Cook for 5-10 minutes, turning frequently
My expert tip: cook times will vary depending on the heat level of your BBQ as well as the thickness of the asparagus spears. Turn frequently and keep an eye on them so they don't burn.
How do I serve grilled asparagus?
Asparagus works well as an accompaniment to a grilled steak, but it's a tasty side to most other grilled meats and fish. It's also fantastic as an appetizer, served with a drizzle of olive oil, good quality balsamic vinegar and some shaved parmesan. It's a tasty vegetable that can hold its own against lots of flavors, so give it a try.
Grilled asparagus FAQs
What if the asparagus falls through my grill?
If you have a charcoal grill and the bars on the grill grate are quite far apart, the asparagus spears can fall through into the coals below. In this case, you can place the asparagus at right angles to the direction of the bars. This will stop them falling through, but you may still lose one or two when moving and turning them.
Another great trick is to thread the cut end of each spear onto a BBQ skewer. If you fill the skewer with as many asparagus spears as possible, you can lift and turn them all in one go, by lifting the skewer, and you won't lose any down the gaps in your grill. I've found that threading a second skewer through the asparagus, about an inch or two higher up than the first, knits them together better and makes turning them even easier.
Is it essential to trim asparagus?
The cut end of asparagus spears is known as the woody end for good reason. It's so fibrous that it's virtually inedible. It's not essential that you trim it off, but it makes sense to get rid of it so that all of the asparagus that makes its way onto your plate is delicious. Otherwise you'll end up eating all the way up to the stringy and fibrous part, then leaving the rest on your plate.
When you bend asparagus spears they naturally snap at the point where the tender part meets the woody part. If you're preparing lots of asparagus, you might want to snap one or two to get an idea of where this is, and then use it as a guide to trim the rest with a knife. While at first glance it feels quite wasteful, remember, even if you left it untrimmed, you wouldn't be able to eat that part, so it would still end up in the trash.
When is asparagus in season?
These days it's easy to find most vegetables year-round at the grocery store, but you can't beat fresh in-season asparagus. The seasons vary depending on what state you live in, but generally asparagus season is in spring, with the peak season around April and May. In warmer states like California, the season can start as early as February.
---
When the weather turns and the grilling season is truly over, I've found excellent results using a similar method in an air fryer. It's just as fast and you can use less oil for just as crispy a result - although it will miss that unmistakeable smokiness you get with a grill.
Sign up to the Homes & Gardens newsletter
Decor Ideas. Project Inspiration. Expert Advice. Delivered to your inbox.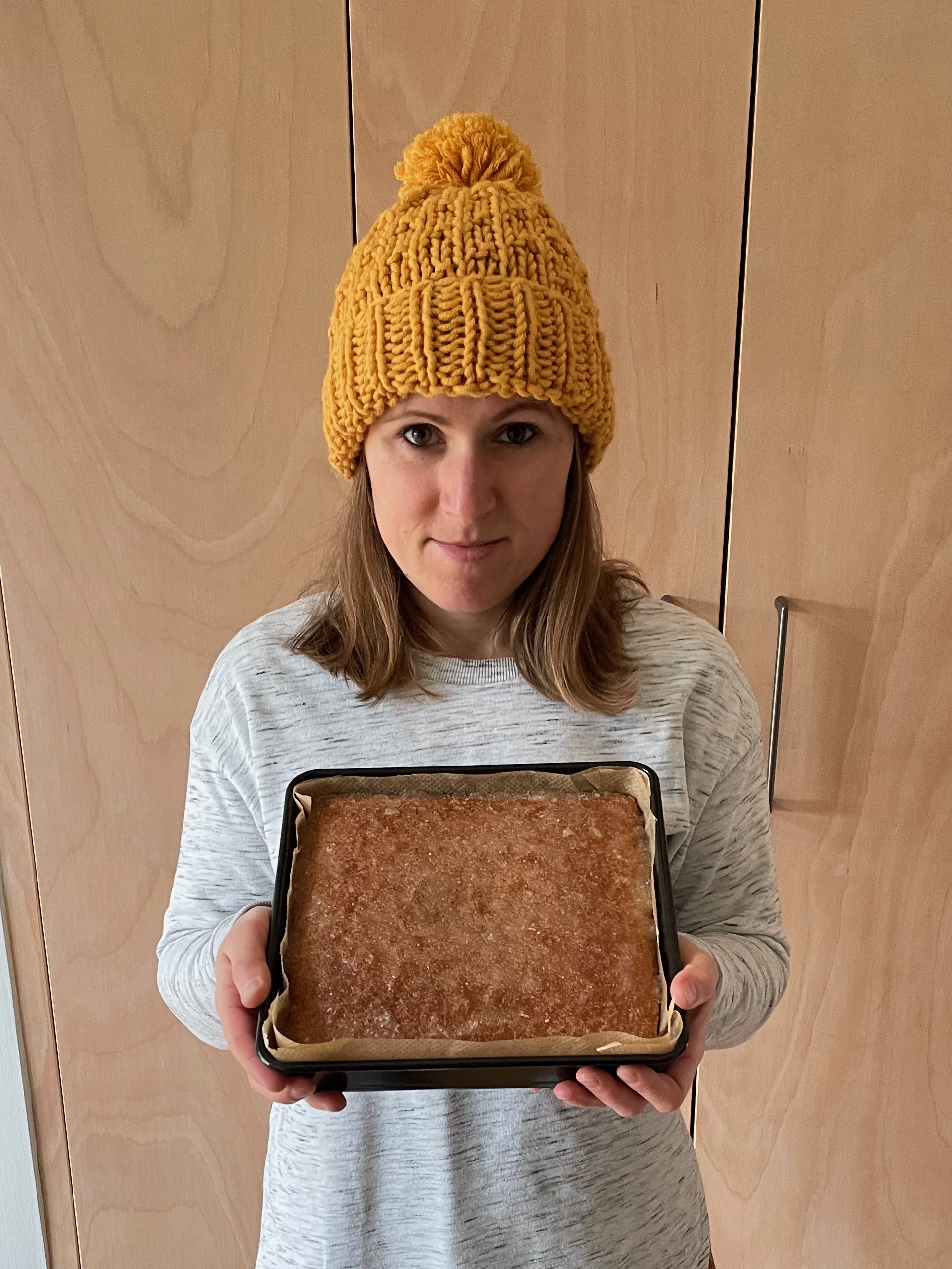 Helen McCue is a freelance contributor who trained as a Home Economist. After starting her career in the food industry, she moved into home appliance reviews, utilising her cooking skills and experience to put all kinds of products to the test, and over the years has reviewed hundreds of home and kitchen appliances for a variety of publications.
Having completely renovated her current house, Helen reviews kitchen appliances from her open plan kitchen at home in a beautiful Berkshire village. When she's not working, Helen can be found enjoying the local countryside or dreaming about her next house renovation project.