How to make a slushie in a blender
Slushies are a classic summer drink, and while most people think you've got to get them from a movie theater, here's how to make a slushie in a blender.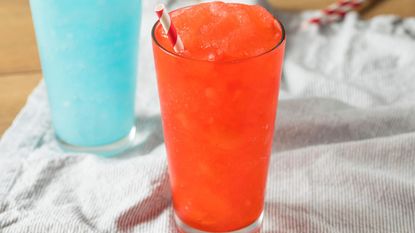 (Image credit: Alamy)
Sign up to the Homes & Gardens newsletter
Decor Ideas. Project Inspiration. Expert Advice. Delivered to your inbox.
Thank you for signing up to Homes & Gardens. You will receive a verification email shortly.
There was a problem. Please refresh the page and try again.
A slushie is a refreshing drink that's primarily made crushed ice. They're an American classic that's perfect for hot weather, and they're suprisingly easy to make at home.
If you're looking to recreate the vibrant color and flavor of the slushies you can get at the mall or movie theater, you can buy a slushie mix like this at Walmart or add food colorings. But we think one of the best things about making slushies at home is that you can create healthier, fruit-filled versions using either fruit juices or chopped fruits.
The flavor combinations are endless. You can follow my basic recipe, then get creative and have fun coming up with your own flavors. Slushies are best through a straw; we like to keep it eco-friedly with stainless steel straws, which you can get at Amazon. Those ones are extra-wide, so no ice will get stuck as you drink.
If you've invested in one of the best blenders it should be able to crush whole ice cubes to make a homemade slushie with no problem. Some blenders come with an auto ice crush setting which makes it even simpler.
What you need
Blender (but check your blender manual as some can't cope with lots of ice)
1-2 cups ice
1-2 cups fresh or frozen fruit
1 cup liquid
Additional flavors of your choice such as syrups/ fresh mint - see below for ideas
The ratio of ice and frozen fruit to liquid will vary somewhat depending on your choice of ingredients. Some fruits are more fibrous, while others are more watery. Pineapple will need a little more liquid than watermelon, for example.
You don't need fresh fruit, either. You can blend frozen watermelon into a slushie with very little ice or additional liquid. You could use a 3:2 ratio of fresh watermelon and ice without any liquid to make a slushie, too.
If you choose to use fresh fruit instead of frozen, you'll need less liquid and more ice. But as long as you have plenty of ingredients to hand, you can play around with the combinations to get the perfect icy slushie consistency.
The recipe
Place all ingredients into blender
Start blending on a low speed and increase to the highest speed
Stop blending as soon as all the ice and frozen fruit are crushed into a smooth slushie texture
If required, add extra liquid or ice for the perfect texture. You can also taste it at this stage and adjust the flavor or sweetness, then give it another quick blitz to make sure everything is well mixed and any extra ice is crushed.
Serve and enjoy.
Flavor ideas
But don't think that you're stuck to boring berry slushies. There's a huge range of fruits you can try, and you don't only need water. You can also play around with juice and soda waters for more flavorful, fizzy drinks. There's also more adult flavors to consider, like frappe-inspired slushies made with coffee. That's before you get onto hard slushies like frozen margaritas.
Liquids: fruit juice, fresh lemonade, coconut milk, soda water, chilled water, flavored soda, milk (plant based or dairy), sparkling water, kombucha, cream
Fruits: raspberry, strawberry, watermelon, lime, lemon, orange, blackcurrant, peach, pineapple, mango. In short, you can use virtually any fresh or frozen fruit cut into bite-size pieces.
Herbs: fresh mint, rosemary, basil.
Sweeteners: flavored syrup, honey, maple syrup, agave syrup, simple sugar syrup
Frappe style slushie flavors: coffee, chocolate, vanilla, matcha, caramel, chai, hazelnut
FAQs
Do you need sugar/ sweeteners to make slushie in a blender?
If you're combining sweet fruits, fruit juice or already sweetened drinks like soda, then it's unlikely you'll need to add additional sugar or sweetener. However, if you're using sour fruits or citrus fruits like lemon and lime, you'll need to sweeten the drink. Granulated sugar doesn't always dissolve well, but honey, maple syrup, or agave syrup will blend quickly into the drink.
Do you always need ice to make a slushie in a blender?
No, you don't always need ice if you're using lots of frozen fruit like watermelon. But if you're only using a small amount of frozen fruit, you'll need to add ice cubes to create the icy texture that you're looking for. Otherwise, it'll just be a cold drink - refreshing, but not a slushie.
Can you make slushie cocktails in a blender?
Yes, you can use your blender to make classics like a frozen margarita. Alternatively, you can create a custom flavor slushie from any of the ingredients above, then add in a shot of liquor to turn it into a hard slushie. Anything goes, from rum to vodka, but flavors like peach schnapps and prosecco will work particularly well.
What's the difference between a slushie and frappe?
There's not really any difference other than flavor. Like traditional slushies, coffee shop style frappe drinks are also blended ice drinks, but they tend to be milk based and are often cold versions of the hot drinks menu. Frappe flavors can be coffee or chocolate based with extra syrups like vanilla and caramel.
Why does the ice in my slushie melt during blending?
Some blenders produce heat when blending on max speed or for longer periods, and this heat is transferred into the drink during blending. If your blender does this, it can cause the ice to melt quickly. To remedy the situation, you can add some ice and chilled water to the pitcher for a few minutes to chill it before you make your slushie.
Alternatively, when making your drink, reduce the amount of liquid and increase the amount of ice/ frozen fruit you add. Make sure all your ingredients are chilled or frozen, try not to add any room temperature liquids or fruits. And always try to blend for the minimum possible time, then pour out the drink as soon as it's fully blended.
---
Whatever you do, make sure you're always using a blender for making slushies. It seems like you could do the job with an immersion blender or a food processor, but neither of these are equipped to handle ice.
Sign up to the Homes & Gardens newsletter
Decor Ideas. Project Inspiration. Expert Advice. Delivered to your inbox.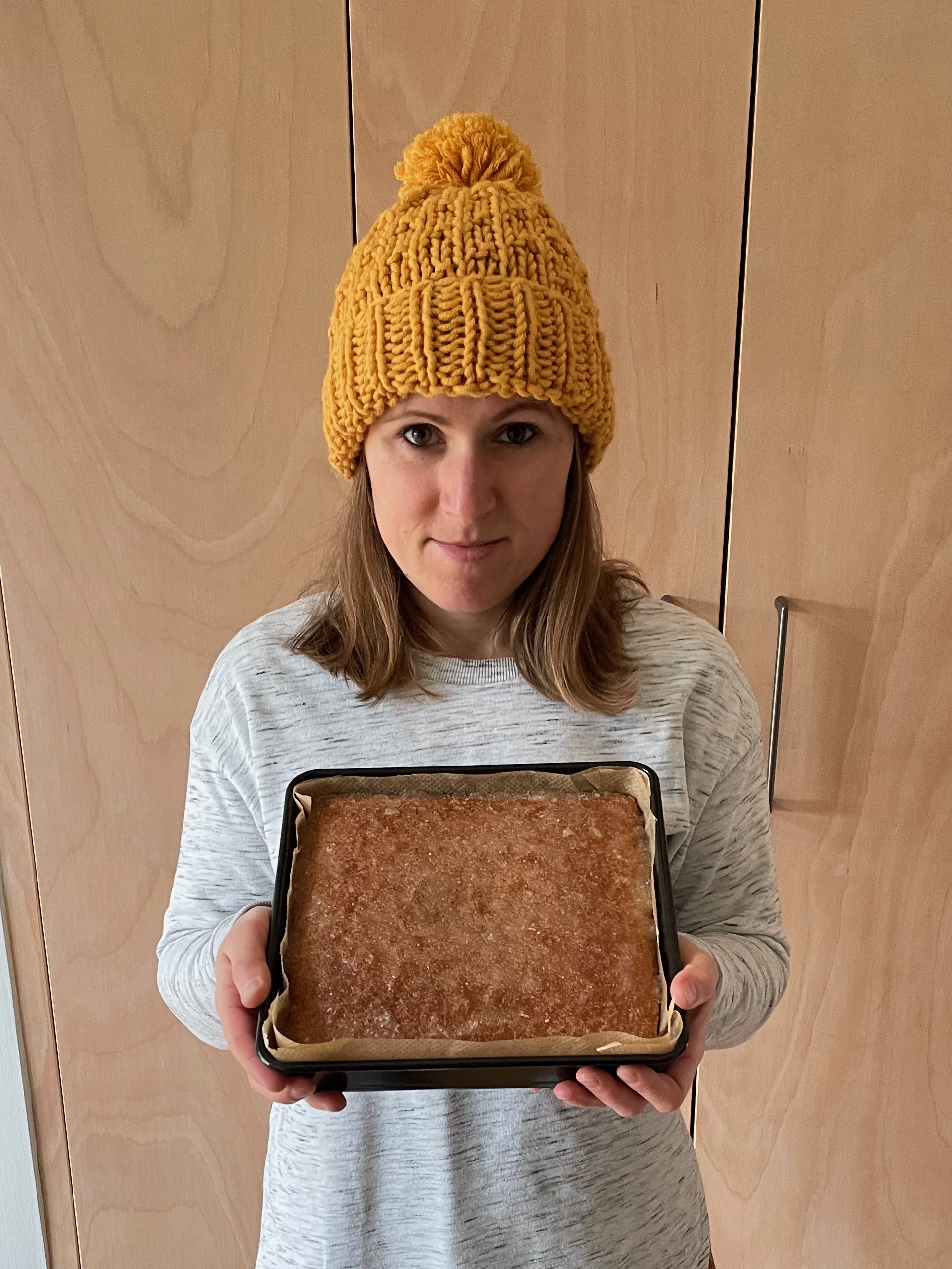 Helen McCue is a freelance contributor who trained as a Home Economist. After starting her career in the food industry, she moved into home appliance reviews, utilising her cooking skills and experience to put all kinds of products to the test, and over the years has reviewed hundreds of home and kitchen appliances for a variety of publications.
Having completely renovated her current house, Helen reviews kitchen appliances from her open plan kitchen at home in a beautiful Berkshire village. When she's not working, Helen can be found enjoying the local countryside or dreaming about her next house renovation project.