Is an air purifier or a humidifier better for allergies? Experts give their verdict
Both appliances have their benefits, but one beats the other when it comes to alleviating allergy symptoms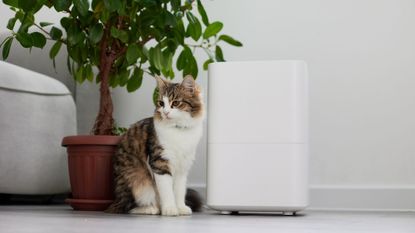 (Image credit: Getty Images)
Allergy sufferers will be familiar with the yearly process of trying to keep allergy symptoms at bay by any means necessary – and that often means investing in a new appliance.
The most common options allergy sufferers opt for are air purifiers and humidifiers, but which is the best for combatting allergens in the home? Experts suggest they both have their benefits, but one may be better than the other for keeping comfortable.
Here, allergen and appliance experts explain why these products are good for allergies, and which is better to invest in.
Is an air purifier or humidifier better for allergies?
Out of the two appliances, it is hard to argue against the overall benefits of an air purifier for alleviating allergy symptoms. After all, prevention is always better than the cure, says Dr. Sima Patel, allergist and immunologist at New York Allergy and Sinus Centers.
While it is difficult to completely avoid allergens, an air purifier is the best first line of defense if you want to keep allergies at bay, she explains. Following cleaning tips for allergy sufferers such as using a HEPA vacuum cleaner will also go a long way in preventing sneezing fits and irritation.
'Air purifiers work by passing air through a filter that cleans it, and then blows it back out. Air purifiers with HEPA filters are particularly effective in filtering out particulates/allergens in the air, including dust mites, pollens, animal dander, and molds making them perfect if you need to combat hay fever and aid sleep.'
As a result, a good air purifier is essential for any allergy sufferer – just remember that the filters need to be cleaned or replaced to ensure their effectiveness, Dr. Patel adds, and that any device with a HEPA filter will be more efficient than those without. Buying the right size and specs is vital if you want to feel the benefit.
Dr. Patel is board certified by the American Board of Internal Medicine. She sees patients at the New York Allergy, Asthma and Sinus Center, treating patients for a host of common and specialized allergies. She understands the intricacies of allergy management and believes it is possible to achieve a fully healthy allergy management and treatment plan through collaborative efforts with the patient.
That being said, having an air purifier doesn't mean that allergy sufferers won't also benefit from a humidifier, adds Dr. Cliff Han, founder, and allergen expert at Allerpops. 'Dry air can be irritating to airways and make allergy symptoms worse, especially when one has to breathe through a mouth with a congested nose,' he says. 'A humidifier can help to moisturize the air and reduce the irritation – although to a limited degree.'
Dr. Han was a biologist and medical doctor for 28 years before developing Allerpops, a more fun way of taking allergy medication, initially designed to help his son. In the spring of 2017, he revealed the secret behind allergic reactions that nobody had discovered. The application of his newly found theory, AllerPops, relieved his and his family's allergies shortly after.
An important caveat to note about humidifiers for allergy symptoms, however, is the importance of cleaning your humidifier properly and regularly to prevent pumping more irritants into the air.
Dr. Patel says that 'if they are not cleaned often enough, or if you do not use distilled water, mold can develop which can trigger symptoms in those with mold allergies. Humidifiers are also not ideal for those with dust mite allergies as dust mites thrive in moist and humid environments, so it is really only beneficial to a subsection of allergy sufferers, and to help aid in alleviating symptoms after they have developed – not preventing them.'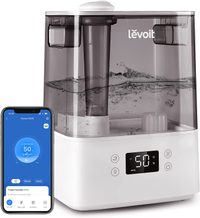 LEVOIT 6L Humidifier | Was $79.99, Now $69.99 at Amazon
To be transparent, we have not got around to testing this humidifier ourselves yet, but it is one of the highest-rated on the market and it is on sale now.
FAQs
Which is better for asthma, a humidifier or air purifier?
Asthma sufferers can benefit from both air purifiers and humidifiers but for different reasons. Asthma triggered by environmental factors such as irritants or allergens will benefit from an indoor air purifier to help remove these triggers from the air before they cause symptoms. A humidifier, on the other hand, is good for managing existing symptoms, moistening the air, and aids in promoting steady breathing. Too much humidity can make some asthma worse, so a humidifier should be used in moderation and only when symptoms flare up, not continuously as you would use a purifier.
Do air purifiers dry out sinuses?
Air purifiers will not dry out sinuses as they do not dry out the air like a dehumidifier or air conditioning unit. Instead, they filter the air, pulling in the allergens and irritants and capturing them in a filter before pushing the clean air out. If you find that your airways feel dry or irritated with a purifier, it may be that you need to add a humidifier to your space to balance the levels out, being careful to not over-humidify the space, which would encourage the production of dust mites or mold.
---
All in all, an air purifier is the best option for combatting allergy symptoms while a humidifier can be used in small bursts to help alleviate any symptoms that do appear such as a clogged nose or dry cough. Making sure that you implement smart cleaning tips such as dusting before vacuuming will also make a substantial difference to your allergy symptoms while you are indoors – every little helps.
Sign up to the Homes & Gardens newsletter
Decor Ideas. Project Inspiration. Expert Advice. Delivered to your inbox.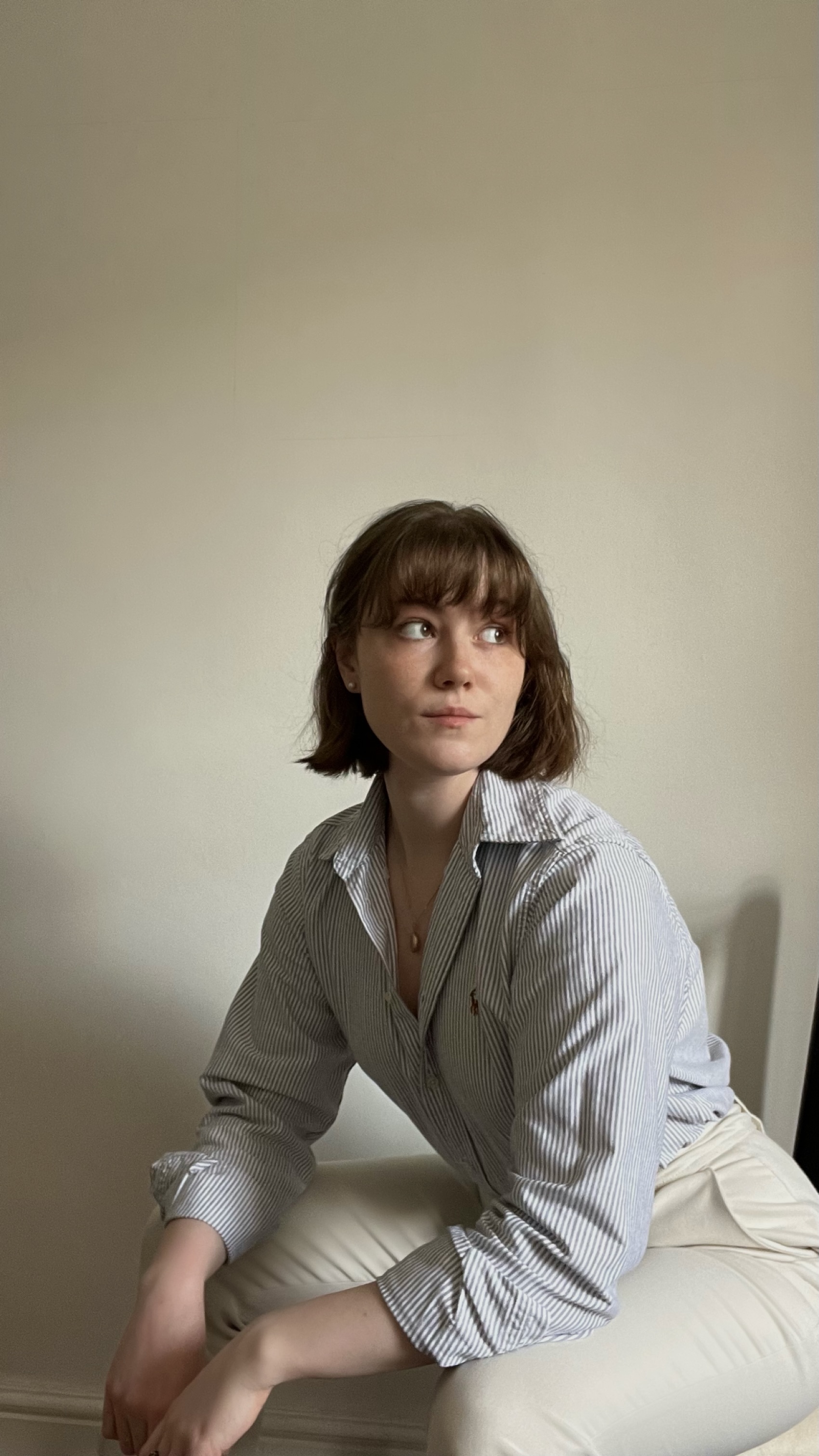 Chiana has been at Homes & Gardens for a year, having started her journey in interior journalism as part of the graduate program. She spends most of her time producing content for the Solved section of the website, helping readers get the most out of their homes through clever decluttering, cleaning, and tidying tips – many of which she tests and reviews herself in her home in Lancaster to ensure they will consistently deliver for her readers and dabbles in the latest design trends. She also has a first-class degree in Literature from Lancaster University.