Why is the color blue significant to Hanukkah?
Why is the color blue significant to Hanukkah? Discover the reasons here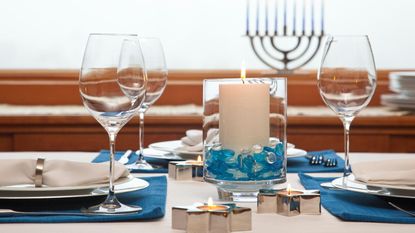 (Image credit: Alamy)
Sign up to the Homes & Gardens newsletter
Decor Ideas. Project Inspiration. Expert Advice. Delivered to your inbox.
Thank you for signing up to Homes & Gardens. You will receive a verification email shortly.
There was a problem. Please refresh the page and try again.
Have you ever wondered why is the color blue significant to Hanukkah? Blue along with white, plus often silver, is the palette customarily on show in homes that are dressed to celebrate the Festival of Lights.
So if you shop for table settings as well as other items when decorating a house for Hanukkah, they will be distinct in store in blue and white. But why blue for Hanukkah? This is what the experts say.
Why is the color blue significant to Hanukkah?
Blue has become a traditional color for Hanukkah, but it is a relatively recent tradition – and one that's typically used in the US rather than for Hanukkah celebrations in other countries.
The reason most often given by experts is that blue and white are the colors of Israel's flag. The typical decorations that result from this combination? Everything you need for setting a table for Hanukkah – think placemats, runners or table cloths, napkins, platters – as well as blue candles for a menorah or blue flowers for a Hanukkah centerpiece. Dreidels in blue, blue string lights for indoors and out, blue garlands, wreaths and lanterns... you name it, there's likely to be a blue and white version on offer.
Blue's significance in the Israeli flag
We've said that it's generally suggested that the blue that's typical of Hanukkah comes from the flag of Israel but there's a reason that the flag itself features blue along with white.
Both blue and white are important in Judaism. The Jewish prayer shawl – the tallit – is traditionally white with a blue thread along with white ones on the corners that make the fringes (tzitzit). The blue thread is known as tekhelet and, in the past, the dye that gave it its color was created with a substance obtained from a particular type of snail, and had associations with nobility.
The 'flag of Judah' designed by Jacob Askowith and his son Charles displayed in 1891 in Boston was based on the tallit in white with narrow blue stripes and the six pointed Shield of David with the word Maccabee in blue letters, according to Encyclopaedia Britannica. There were other similar designs, and variations were used over time.
The Zionist flag was raised when Israel declared independence in 1948 and, on November 12 of that year, it was recognized as the national flag, the experts explain. The exact color is not specified in the law, although dark blue is described by the Israel office of information, experts say.
Blue's adoption in the US
While blue along with white come from the Israeli flag, as we've seen, the use of blue and white for Hanukkah is largely a US phenomenon. Professor of religion and American studies at Rowan University and the author of Hanukkah in America: A History Dianne Ashton told TIME that there was 'pressure on parents... to make children okay with being Jewish, to be happy to be Jewish when they weren't celebrating Christmas'.
Thus, Hanukkah became more important as parents created a holiday kids would enjoy that remained distinct. And companies got in on the act, manufacturing cards and decorations for the holiday with the choices for both continuing to grow over the years.
Blue Hanukkah decorations today
Nowadays, it's very easy to find Hanukkah decorations that exchange the Christmas color palette of red and green for blue and white with inflatables, lights and yard signs available to dress up a home outside as well as in. While there's still likely to be less on offer for Hanukkah when you shop in store, you can find a breadth of options at specialist suppliers.
And, of course, traditional ways to decorate haven't disappeared with the menorah in the window, dreidels for play, and gelt for kids all used to mark the holiday.
Why does Hanukkah have blue lights?
Blue lights are another way to use the color that's become associated with Hanukkah celebrations in the US.
'Some people like to use them to light up a Hanukkah bush – although this is a practice that creates strongly opposing views,' says Lucy Searle, global editor in chief of Homes & Gardens. 'However, if you like the idea of lights but not that of hanging them on a bush or tree, they can also be used on a mantel or around a door or window to bring pretty illumination to the celebration.'
What color blue is Hanukkah blue?
Often the Haunkkah blue you'll find if you shop online or in store for Hanukkah decorations is an indigo shade. However, there's plenty on offer that's a lighter version of the color while some designs combine different tones of blue often along with white.
The original dye that created the blue thread of the tallit, or prayer shawl, resulted in a rich blue. 'You can find plenty of decorations available in this traditionally inspired blue if that's your preference,' says Lucy Searle, global editor in chief of Homes & Gardens. 'But combining shades of blue can create extra decorative interest when you're dressing up the house.'
Sign up to the Homes & Gardens newsletter
Decor Ideas. Project Inspiration. Expert Advice. Delivered to your inbox.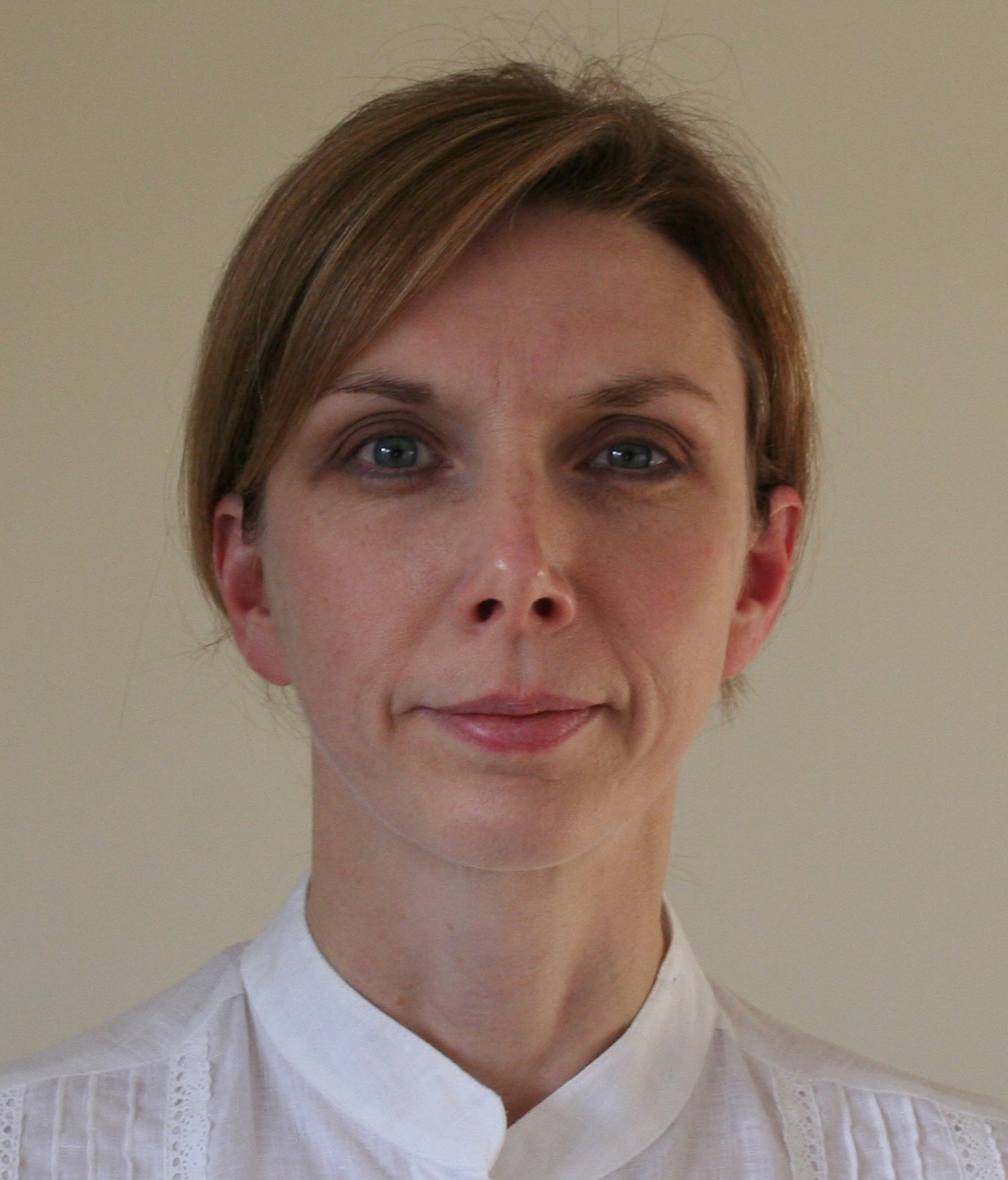 Sarah is a freelance journalist and editor. Previously executive editor of Ideal Home, she's specialized in interiors, property and gardens for over 20 years, and covers interior design, house design, gardens, and cleaning and organizing a home for H&G. She's written for websites, including Houzz, Channel 4's flagship website, 4Homes, and Future's T3; national newspapers, including The Guardian; and magazines including Future's Country Homes & Interiors, Homebuilding & Renovating, Period Living, and Style at Home, as well as House Beautiful, Good Homes, Grand Designs, Homes & Antiques, LandLove and The English Home among others. It's no big surprise that she likes to put what she writes about into practice, and is a serial house renovator.