How do you decorate a house for Hanukkah?
Want to decorate a house for Hanukkah? Be inspired by these suggestions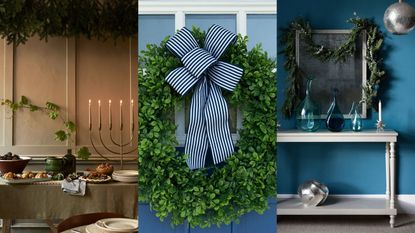 (Image credit: Future / Bruce Morin / Alamy Stock Photo)
Sign up to the Homes & Gardens newsletter
Decor Ideas. Project Inspiration. Expert Advice. Delivered to your inbox.
Thank you for signing up to Homes & Gardens. You will receive a verification email shortly.
There was a problem. Please refresh the page and try again.
Wondering how to decorate a house for Hanukkah? It can be a pleasure to make a home look festive for the Festival of Lights – and it's fun for kids to help decorate for the holiday, too.
There are more important Jewish holidays than Hanukkah, of course, and displays of the same scale as those for Christmas may not feel right – although that's not to say you can't find Hanukkah LED exterior lights and inflatables for the yard if that's your preference.
And for inside your home, there are great decorative options, similar to Thanksgiving decor ideas, that will allow you to dress up the house for the eight nights in a way and to a level that feels appropriate to you for the holiday.
Here, we've put together some ideas on how to decorate a house for Hanukkah.
How do you decorate a house for Hanukkah?
In-store, the season means a plethora of red and green decorations and, often, fewer Hanukkah choices. Look to specialist suppliers, though, and you can find plenty to decorate a house for Hanukkah.
'Think, too, about the ways in which you can easily decorate with blue and white of the holiday to your home and make your decor individual,' says Lucy Searle, global editor-in-chief of Homes & Gardens. 'You may want to put together blue and white glass ornaments, for example, to display in a glass bowl.'
Think natural, too. 'When decorating, remember to use elements that are from your local farmers' market or grocery store,' says Layne Povey, principal designer at The Lynden Lane Co. 'Fruits, pine cone decorations, branches, and items that add natural elements to your story can help to create a fresh feeling.'
1. Make your own menorah
Lighting one candle of a menorah each evening marks the holiday, and while it's always prominently on display, putting it in the front window is a tradition worth observing to mark the holiday and welcome guests to your home.
If you enjoy crafts or are looking for a weekend DIY project to undertake, you might want to create your own menorah using painted mason jars for an individual look.
2. Set out a bowl of dreidels
Playing with dreidels is part of the holiday celebrations, but these traditional tops can also make attractive decorations. Mix different designs in a bowl for a pretty display. Picking a common accent shade or material will make for an appealing feature. Use the best Thanksgiving centerpiece ideas as guidance for dressing a dining table.
3. Light up your home
Blue and white LED lights like these ones from Amazon can be used in a whole host of ways to illuminate your home for the holidays. Inside, they can decorate a doorway or be used as mantel decor. 'They're ideal for a banister, too, but take care,' advises Jennifer Ebert, digital editor of Homes & Gardens. 'They should always be positioned so the banister is still usable for safety reasons.'
Opt for lights suitable for the exterior and they can bring a holiday twinkle to the front of the house and the yard, too.
4. Hang garlands and lanterns
Blue and white garlands are easy to hang and bring a festive feel to a home. Use a garland on the mantel as an alternative to lights, or place it across a window, or on the wall or around a doorway. We like this felt ball design from Amazon.
Paper lanterns in blue and white can be suspended from a ceiling for the holiday using Scotch tape, too. They'll make a fun feature that's eye-catching, and we like this set from Amazon which includes six lanterns in different, coordinating patterns.
5. Try a display of plates
Blue and white patterned Hanukkah plates will dress up the table and are perfect for serving up latkes, but consider using them for a display for the holiday as well. Set them out on a buffet or side table to create an appealing vignette.
6. Put a decoration on the front door
Decorating a front porch is another way to mark Hanukkah and strike a welcoming note when the family arrives. Look for a Star of David design (but make sure it's suitable for hanging on the exterior or a home), or a modern take on a Thanksgiving wreath in blue and white.
What decorations are used in Hanukkah?
The decorations used in Hanukkah start with the menorah, with one candle lit each evening on the nine-branch design; the ninth candle is used to light the other eight. Playing with dreidels, which are spinning tops, is part of the traditional festivities, but these are also attractive decorations.
There's also a vast range of Hanukkah decorations available in the form of everything from ornaments to pillows to table runners and even yard signs and inflatables that can dress a home for the holiday.
Why are Hanukkah decorations blue?
Blue and white are traditionally used for Hanukkah decorations, but they aren't just the colors of the holiday. Blue and white are important in Judaism. The tallit, or Jewish fringed prayer shawl, is traditionally made from white fabric and has a blue fringe.
However, scholars say that the association between blue and white is more to do with 20th-century American culture. Dianne Ashton, a professor of religion and American studies at Rowan University and the author of Hanukkah in America: A History, told TIME that company Hallmark had a role in making the colors popular, and now decorations in blue and white allow participation 'in the seasonal event that the whole country is doing, but with the markers of showing that you're doing it in a Jewish way'.
Sign up to the Homes & Gardens newsletter
Decor Ideas. Project Inspiration. Expert Advice. Delivered to your inbox.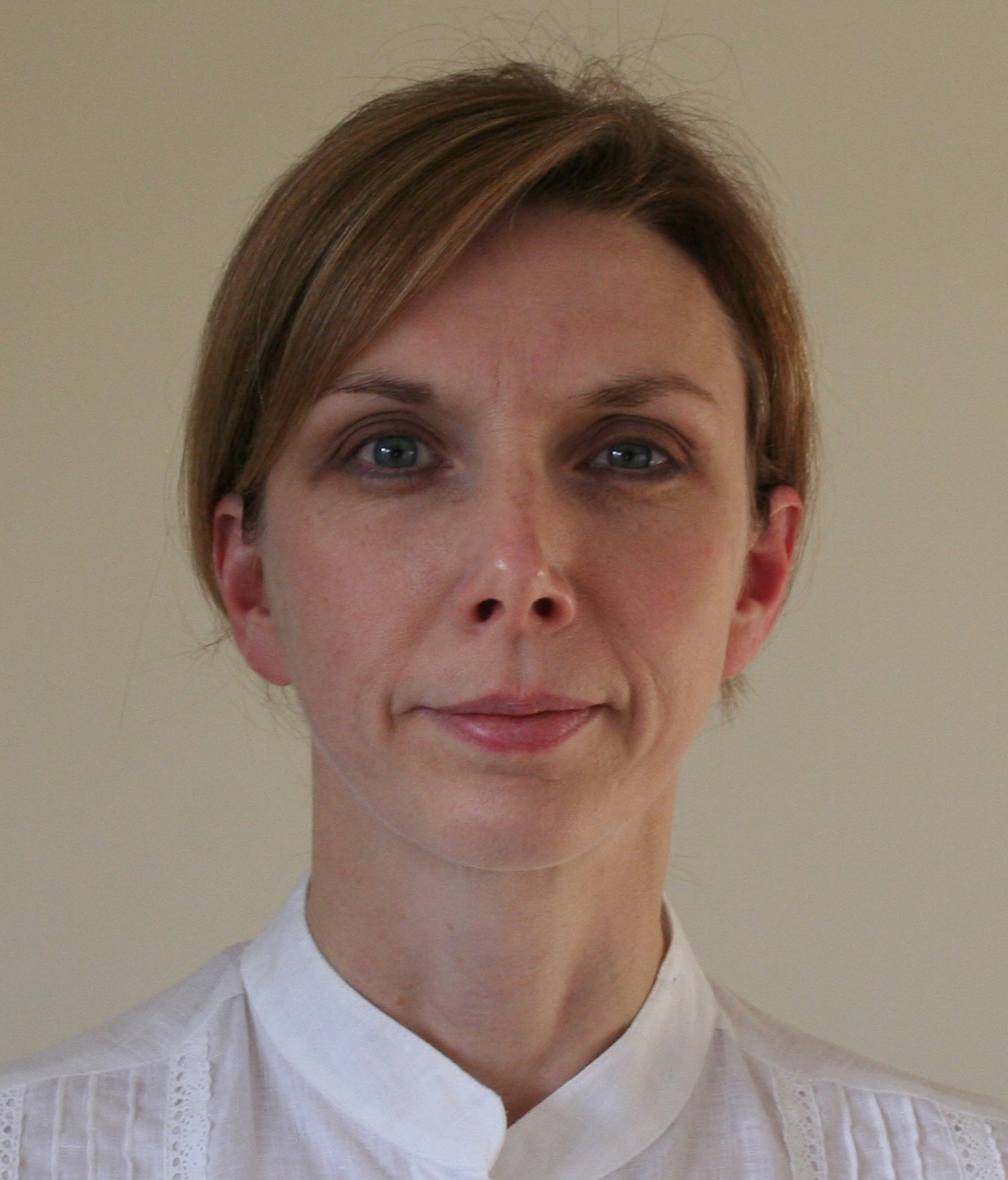 Sarah is a freelance journalist and editor. Previously executive editor of Ideal Home, she's specialized in interiors, property and gardens for over 20 years, and covers interior design, house design, gardens, and cleaning and organizing a home for H&G. She's written for websites, including Houzz, Channel 4's flagship website, 4Homes, and Future's T3; national newspapers, including The Guardian; and magazines including Future's Country Homes & Interiors, Homebuilding & Renovating, Period Living, and Style at Home, as well as House Beautiful, Good Homes, Grand Designs, Homes & Antiques, LandLove and The English Home among others. It's no big surprise that she likes to put what she writes about into practice, and is a serial house renovator.