What is a Hanukkah centerpiece? Table ideas for the Festival of Lights
What is a Hanukkah centerpiece for your festive table? Be inspired by these ideas for the celebration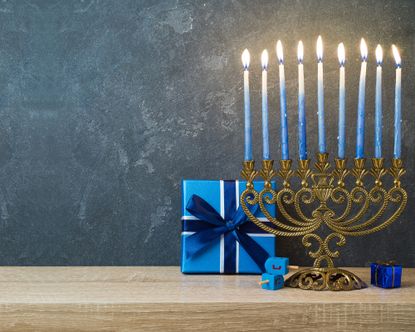 (Image credit: Getty Images / Maglara)
Asking what is a Hanukkah centerpiece so you can dress the table beautifully for the Festival of Lights?
Creating a festive table setting for the holiday is worth the effort, adding to the atmosphere of the celebration, and the centerpiece – similarly to Thanksgiving decor ideas – is a vital part of the design, but you might be wondering how to do you decorate a centerpiece that is worthy of showing off.
Take inspiration from these ideas for Hanukkah centerpieces to make your setting look special.
What is a Hanukkah centerpiece?
The answer to the question what is a Hanukkah centerpiece is that it might be traditional or modern. It could consist of a single stylish design you shop for, or a grouping of objects you create. You might opt for a floral arrangement, put a menorah center stage, cluster candles, or use a runner, for example.
'Decorating a house for Hanukkah can sometimes prove challenging if you're shopping in store or online as the designs for the holiday are often far outnumbered by what's on offer in the classic red and green of Christmas,' says Lucy Searle, global editor in chief of Homes & Gardens. 'But it's easy to get creative for the tablescape and design a setting that feels both appropriate and special even if you don't shop at specialist suppliers.'
Here, we take a look at the options available as Hanukkah centerpieces that will complement the rest of your holiday setting.
1. Put a menorah center stage
A menorah is a classic choice as the centerpiece for the Hanukkah table. It can be positioned on its own, or flanked by other candles to make a longer centerpiece to dress a larger table. If you're taking this option, be aware of scale and ensure the menorah's height makes it the most eye-catching piece of the group.
Be mindful that it doesn't obscure views, however. 'Just as with Thanksgiving centerpiece ideas, when dressing a dining table be sure to think about guests communicating across the table as well as talking to those seated on either side,' says Lucy Searle, global editor in chief of Homes & Gardens. 'While a centerpiece should be a focal point, it shouldn't block an individual's view of the person seated opposite for a comfortable and relaxed meal.'
2. Create a floral centerpiece
Flowers and foliage make for a fresh, seasonal take on a Hanukkah centerpiece, and can also be used for mantel decor. For simple elegance, display white roses in a blue vase as part of a traditional blue and white table setting for the holiday.
Consider, also, setting blue blooms amongst green foliage that you may be able to cut from the yard as well as find in florists' stores in this period of the year. Blue will pop against the soft green backdrop, drawing the eye to the centerpiece.
'If you use foliage as part of your tablescape, remember to keep lit candles well away from it,' cautions Jennifer Ebert, digital editor of Homes & Gardens. 'Foliage – particularly eucalyptus – is flammable. LED candles are an alternative if you do want twinkling lights nearby.'
3. Use a table runner as a Hanukkah centerpiece
Decorating with blue and white is a popular choice for Hanukkah celebrations. Lay a blue and white runner along the table as a stylish and modern alternative to dressing the surface with a tablecloth. It can be a simple centerpiece in its own right, especially once serving dishes in blue and/or white are set out on the tabletop.
Want to dress up the table a little more for the occasion? Set out candles in holders, arrange faux foliage in a frosted finish along its length, or scatter small dreidels or Hanukkah chocolate gelt – we like these milk chocolate nut-free versions from Amazon – along the length.
Match napkins to the runner for a pulled-together look, or repeat its blue or white shades (or both) in the napkins you select for a casual but thoughtful look.
4. Make a menorah with individual candles
A menorah design created with individual candles is ideal for a long table, as it extends the centerpiece. Continue the color theme with blue or white holders, setting a taller candle or taller holder centrally, then extending the display with candles in holders on either side.
5. Scale down for smaller tables
Candles can make the perfect centerpiece for smaller tables as well as those of banquet-sized proportions. If the table isn't large, grouping just two or three candles at its center can be impactful without taking up too much space. Stay with the blue and white palette for glass holders, and select two of different heights or three that can be set out in the classic stylist's pyramid arrangement for a modern and informal centerpiece. A symmetrical arrangement with matching candle holders is best if a formal feel is what's preferred.
Alternatively, set out tea light holders around a single taper candle in a holder for a menorah that leaves space for serving dishes. Consider setting them on a tray to give the display shape and extra style.
6. Bring in pattern
It's easy to form foliage stems into Star of David shapes to use as part of a centerpiece down the middle of the table. Use rustic twine to secure the star, trimming the ends once the twigs are tied so the effect is neat.
These can be laid at intervals along a runner or tablecloth with other table decorations of your choice in between, or used on their own for a simple but impactful pattern.
How do you decorate a table for Hanukkah?
To decorate a table for Hanukkah, consider both individual place settings and the table center. The centerpiece of the table might be a single element such as a menorah, or a floral arrangement, or you might combine decorative pieces at the table's center or extend them all along its length.
Work with a palette of blue and white for the table, and you can bring in silver, too, which will create a sparkling highlight.
'Within this palette, you can make the table setting more formal and traditional, or give it a modern twist,' says Lucy Searle, global editor in chief of Homes & Gardens. 'Lay a white linen tablecloth for a formal look, or use a runner down the length of the table or a series of them linking place settings opposite one another, or leave the wood surface exposed for a contemporary effect.'
Layer plates in blue and white for each diner, and add a napkin ring or simply tie them with ribbon. A place card holder to designate each diner's seat adds a further decorative touch and is ideal for organizing large gatherings.
What are some Hanukkah decorations?
Some Hanukkah decorations that are part of the essentials for your table include table runners, placemats and platters with motifs such as dreidels, menorahs, and stars of David.
For both the table and the rest of your living space, there's plenty more to select from both in general and specialist stores and online – think garlands, string lights, ornaments, and paper lanterns.
A menorah with taper candles can be set in the window, or used as a table centerpiece, and you can also create a menorah design with individual candle holders or tea light holders.
Going all out? Options such as yard signs, exterior string lights, and even inflatables can help dress up a home for Hanukkah.
Sign up to the Homes & Gardens newsletter
Decor Ideas. Project Inspiration. Expert Advice. Delivered to your inbox.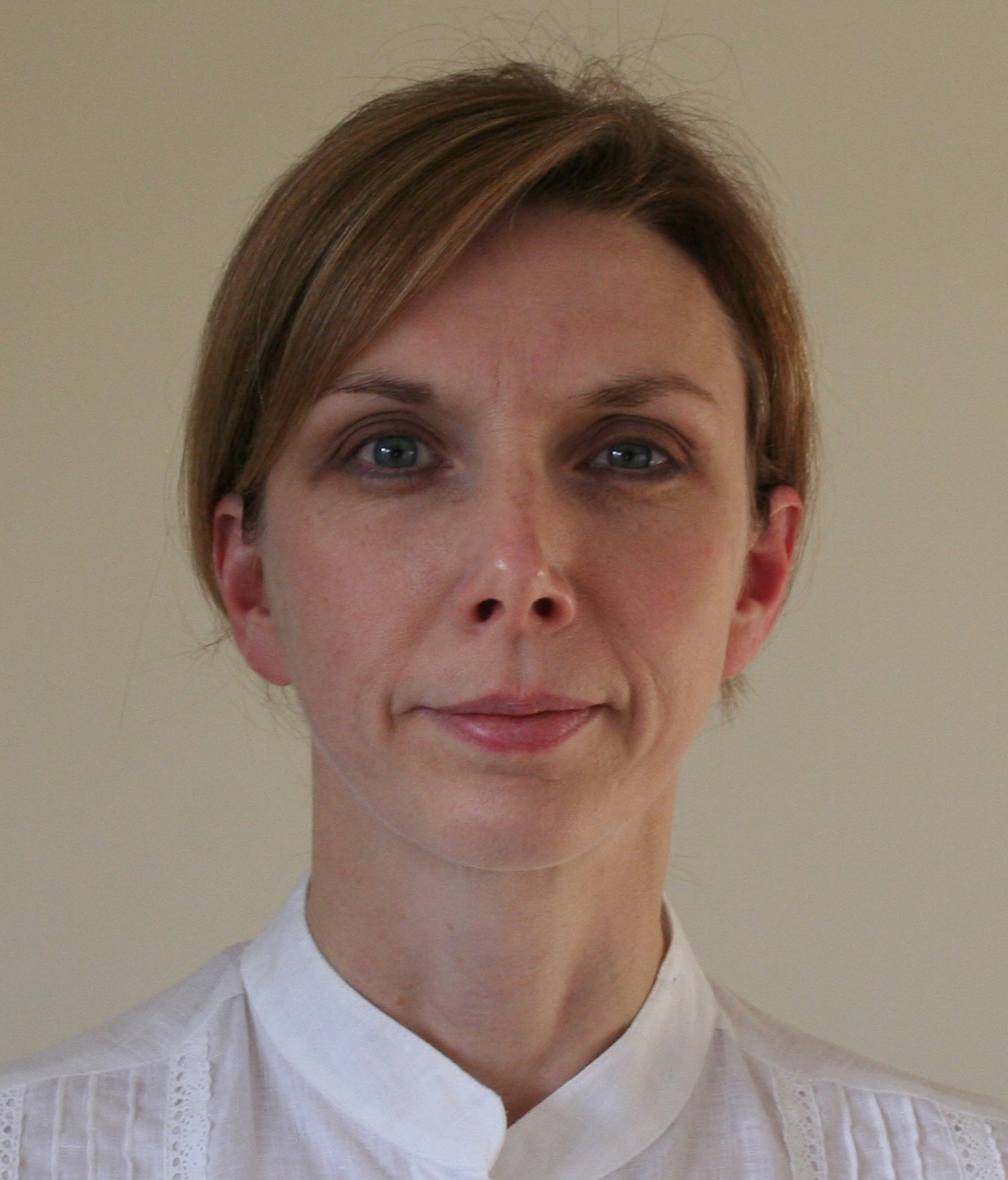 Sarah is a freelance journalist and editor. Previously executive editor of Ideal Home, she's specialized in interiors, property and gardens for over 20 years, and covers interior design, house design, gardens, and cleaning and organizing a home for H&G. She's written for websites, including Houzz, Channel 4's flagship website, 4Homes, and Future's T3; national newspapers, including The Guardian; and magazines including Future's Country Homes & Interiors, Homebuilding & Renovating, Period Living, and Style at Home, as well as House Beautiful, Good Homes, Grand Designs, Homes & Antiques, LandLove and The English Home among others. It's no big surprise that she likes to put what she writes about into practice, and is a serial house renovator.