What color is indigo? And how to use this dark blue-purple at home
Can't quite decide what color is indigo? We explore this deep green-blue-purple and show ways to use it for impact in your home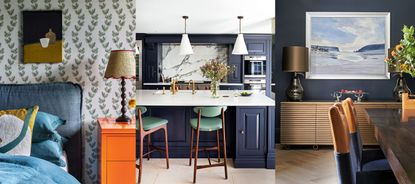 (Image credit: Future)
A deep, intense shade that comes from a natural dye, indigo sits between blue and violet in the colors of the rainbow. There is much debate over what color indigo represents most and if it is closer to a blue or purple shade; in this article we will explore the frequent questions asked when researching, what color is indigo?
What color is indigo?
Labeled a secondary color on the color wheel, indigo is formed from mixing primary colors blue and red, creating a beautiful, rich shade. As indigo is mixed, there are many different shades available, sometimes causing confusion over what the 'true' color is meant to be.
Pantone have selected their color of 2022 as '17-3938 Very Peri' which is described by Leatrice Eiseman, Executive Director of the Pantone Color Institute, very similarly to what makes an indigo shade, 'encompassing the qualities of the blues' with a 'violet red undertone'. Eiseman goes on to say the color, 'displays a spritely, joyous attitude and dynamic presence that encourages courageous creativity and imaginative expressions'. 7-3938 Very Peri marks how we will be seeing this color palette used across the design world this year to create uplifting, inviting spaces.
When choosing room color ideas, indigo is a timeless and versatile shade to use in an interior space. Patrick O'Donnell, Farrow & Ball Brand Ambassador, states, 'indigo can create a very regal backdrop for an elegant sitting room when teamed with a clean white trim - or it can play to the 'Pop Art' characteristics when teamed with a bright and clean yellow'. We now explore some of the common questions asked when researching, what color is indigo?
Is indigo considered purple or blue?
Whether you are decorating with blue or decorating with purple, you may be wondering which category indigo falls into.
With there being many different shades of indigo available, there can sometimes be confusion over whether indigo is considered purple or blue. Indigo sits between blue and purple (violet) in the color wheel, so it can be considered as a mix of both. Patrick O'Donnell from Farrow & Ball states, 'indigo is perceived mainly as blue with an underlying violet note. It can sometimes be a hard color to truly classify, as some 'indigo' colors can read closer to purple'.
What color is closest to indigo?
The closest color to indigo according to the color spectrum is blue. As discussed, indigo sits between blue and purple (violet) on the color wheel, violet sits halfway between blue and purple, so the indigo shade is technically closest to blue.
Is indigo the same as purple?
As indigo is a mixture of primary colors, there are many contrasting shades out there, which adds to the debate of what color indigo is meant to be. It is close to the shade of purple but sits independently within the color spectrum.
Is indigo the same as navy?
Both indigo and navy can be considered as darker blues so there is a connection between them, however, indigo can be seen as a more contemporary blue and slightly lighter than navy, whilst navy is more traditional and somewhat darker than indigo.
When it comes to blue room ideas, Jane Rockett, co-founder of Rockett St George, says, 'Indigo and deep navy tones promote calmness and are the perfect choice for your living room, bedroom or guest room – typically spaces that you go to for escape and respite.'
Because indigo isn't overpowering – in fact, this color often feels like it is receding – it can help a compact room appear to have more space, which can makes it a great color choice also for small room ideas.
Is indigo a good color for the home?
Indigo is a good color for a home – and not just aesthetically. Our perception of indigo has an affect on our moods, too. This is true of all blue room ideas. However, bear in mind that purple room ideas, to which indigo is closely related is rather more stimulating.
As fabric and wallpaper designer Vanessa Arbuthnott says in our feature on color psychology in interior design, 'It's been proven that students exposed to indigo, blue and purple before undertaking an exam achieved greater results, making it the perfect color palette for our home office or bedroom.'
What colors go with indigo?
Indigo creates instant impact in a room, so you might decide to use it with white or grey to temper it and to create an elegant feel. In a cool, north-facing room, you could bring warmth and contrast by putting indigo with deep, earthy yellows or pinkish-terracottas. In naturally bright rooms, accent colors in cooler shades on the same side of the color wheel (think pale blues), will help dampen the bold effect indigo creates.
Is indigo a good color for living rooms?
Blue living rooms can feel cold unless they receive plenty of sunny daylight, but the hint of red in indigo can make it a great choice. Used on walls, it will make the space feel cozy and vibrant; or you could introduce it as an accent shade in flooring, contrasting with white walls for a timeless feel.
Is indigo good for bedrooms?
Blue bedroom ideas are known to promote a calm feeling and good quality sleep, however, be aware that indigo does have a touch of red in it, so it won't necessarily feel calm and relaxing. However, it will feel warm and cossetting if used on walls or bedlinen.
Is indigo good for kitchens?
Blue kitchen ideas have emerged as some of the most popular kitchen color ideas in the past few years, and no wonder. Cabinetry painted in blue, particularly deep blue such as indigo, looks elegant, smart and timeless.
Is indigo good for bathrooms?
While blue bathroom ideas are traditional and perennially popular, they can feel cold. It's also important for bathrooms to be bright, which means indigo is a challenging shade. We would advise limiting indigo to towels and accessories, or putting it on walls of powder rooms which can be less practical.
Sign up to the Homes & Gardens newsletter
Decor Ideas. Project Inspiration. Expert Advice. Delivered to your inbox.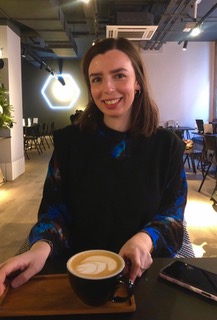 Zara joined Homes & Gardens in February 2022 as a Content Editor. After studying English Literature at University, she worked as an Ecommerce Website Editor, Content Writer and Buying Intern at multiple independent businesses within the luxury retail and lifestyle sectors. Her role at Homes & Gardens unites her love, experience and passion for the world of design and desire to create inspiring written content. She enjoys nothing more than discovering new trends, brands and products, whether that be in fashion, interior design or lifestyle.