French toast – try this delicious vegan recipe
Veganuary or not, we love this vegan French toast recipe by Alex Head – founder of Social Pantry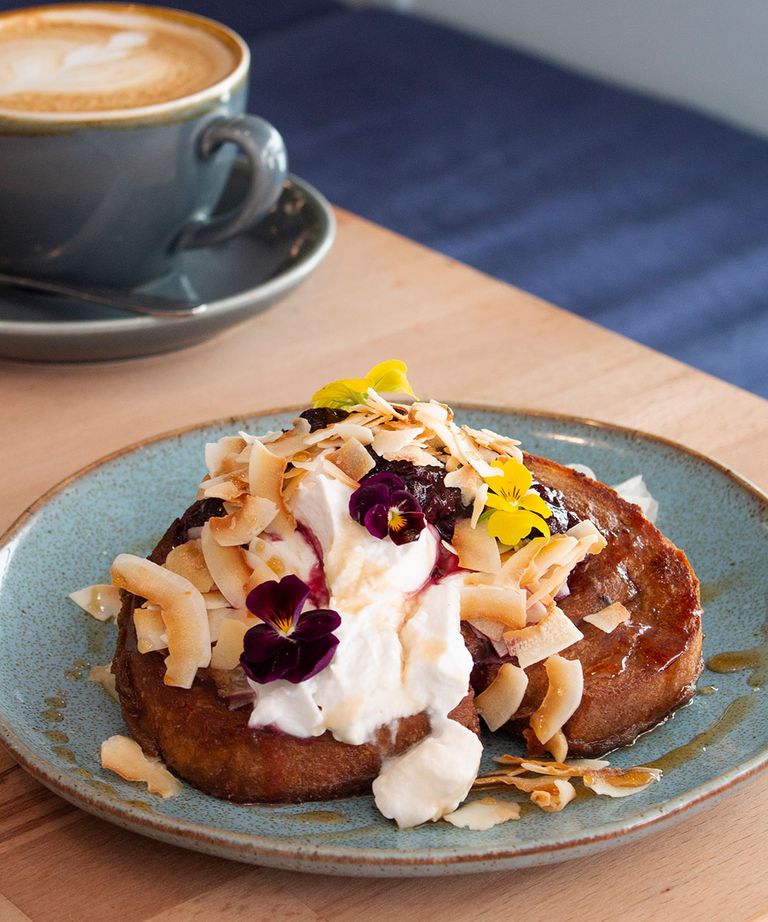 We love French toast, but if you're trying to go vegan, you might think it will be a recipe you'll have to miss out on. Fear not – caterers with a conscience, Social Pantry, have created a special plant-based version of our brunch favorite – and non-vegans will love it too. 
We have tried this delicious dish (more than once) and can certainly vouch for its exquisite taste. And no, you don't even need the best toaster to make it.
If you are desperate to expand your breakfast/brunch repertoire and love French toast we can only imagine that this Pancake Day recipe may be right up your street. 
French toast – the perfect recipe vegans can enjoy too
Serves 4
Ingredients:
200g ripe banana
1 tsp of cinnamon (or to taste)
300ml coconut milk
20g cornflour
60ml pure maple syrup
8 slices of your favorite bread
Oil for frying
To serve:
Seasonal berry compote
Fresh fruit
Coconut yoghurt
Something crunchy – we used a nut brittle, but you could substitute in your favorite granola or toasted seeds
Method:
1. Preheat oven to 160ºC. 
2. Blitz all French Toast ingredients, apart from bread and oil, in a food processor until smooth. 
3. Soak the bread in the mixture, turning over when fully soaked in. 
4. Bake the toast in the oven for five to 10 minutes, to firm toast up. 
5. Heat the oil in a pan and fry until golden brown on each side. 
6. Enjoy with a dollop of compote, coconut yoghurt, and a sprinkle of something crunchy.
Thanks to Social Pantry