Should you buy on Labor Day or wait for Black Friday?
Black Friday usually sees bigger discounts, but could you snag a sneaky sale on Labor Day?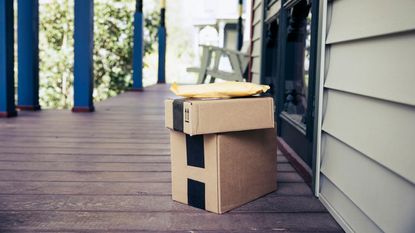 (Image credit: Getty Images)
Sign up to the Homes & Gardens newsletter
Decor Ideas. Project Inspiration. Expert Advice. Delivered to your inbox.
Thank you for signing up to Homes & Gardens. You will receive a verification email shortly.
There was a problem. Please refresh the page and try again.
Labor Day is fast approaching. While we all appreciate the day off and the chance to honor the American worker, there's another benefit – the Labor Day sales.
However, Black Friday is looming on the horizon too, which traditionally sees huge discounts on top tech and appliances. Savvy shoppers will be wondering if they should make the most of Labor Day and get discounts ASAP or wait for Black Friday.
As head of eCommerce here at Homes & Gardens, I spend my life reviewing products and covering sales periods, especially Black Friday, so I know exactly what is and isn't worth your attention. I also spoke to some consumer-spending experts for their insider tips and tricks.
The short answer is that you should hold out until Black Friday for tech and small appliances, but you can find some great deals on mattresses and outdoor furniture.
Is it ever worth buying on Labor Day?
If you're shopping for tech and small appliances, hold out for Black Friday. However, you may not see better prices on mattresses and outdoor furniture until next year.
Mark Vena, CEO and Principal Analyst at SmartTech Research, told me that Labor Day isn't really a sales day. Unlike Black Friday, which is an event in its own right, Labor Day is (rightfully) focused on celebrating the achievements of the American worker. That means Black Friday is usually a better bet for savings.
'The best prices are often seen on Black Friday, with massive discounts on everything from TVs and gaming consoles to headphones and tablets,' says Mark. 'It's worth waiting for Black Friday if you have your heart set on a particular high-end tech product, as the savings can be substantial'.
However, he points out that there are occasionally some great deals on Labor Day if you don't want to buy top-line products. 'Retailers often use this holiday to clear out older models of appliances, laptops, and smartphones to make room for new inventory. So, if you're not fixated on having the latest and greatest, you can find great deals on slightly older but still highly functional gadgets.'
Mark is a technology industry veteran, and covers many consumer tech topics, including PCs, smartphones, smart home, connected health, security, PC and console gaming, and streaming entertainment solutions. He has appeared on CNBC, NBC News, ABC News, Business Today, The Discovery Channel and other media outlets, and been featured in the Wall Street Journal, the New York Times, Forbes, USA Today, TechNewsWorld and other news publications
Mattresses
There are often big sales on mattresses around Labor Day, particularly on cooling mattresses, which see a big drop in popularity after the summer. 'Mattress retailers promote a bevy of deals on select mattress brands and styles and will usually have special financing deals and extra perks', says Andrea Woroch, money saving expert.
I'm expecting to see bigger flash sales on Labor Day itself, but there are already some big savings to be found.
Andrea is a nationally-recognized money-saving expert, writer and frequent on-air contributor who has been featured on Today, Good Morning America, Forbes, Consumer Reports and more.
Our pick for the best memory foam mattress around, and best mattress for back pain, the Nectar memory foam mattress is already 33% off. There's also hundreds of dollars off a set of pillows, bedding, and a mattress topper.
There's more detail in our full Nectar Memory Foam Mattress review.
Was $3,395, now $2,716 at Casper
If you're a hot sleeper, you've met the perfect mattress. Our expert tester found it literally cold to the touch. Casper are running 20% off sitewide in their pre-Labor Day sale, so you can save nearly $700 in their sale.
This mattress is a true medium-firm, so our tests found that it's a great compromise if you and your partner prefer different mattresses. Helix's Labor Day sale is already live, offering 25% off sitewide.
Outdoor living
Perhaps the smartest items to shop on Labor Day are outdoor living items like furniture, grills, and pool items. 'Labor Day marks the unofficial end of summer and seasonal goods that you use during this hot season will no longer be needed', says Andrea. 'Retailers need to push excess inventory out to make room for fall and winter holiday goods, offering dramatic price cuts on everything from grills to patio furniture to beach chairs and pool floats'. Mark agrees, adding that 'you can snag discounts on outdoor tech like grills, patio speakers, and smart home devices, which are ideal for end-of-summer or early-fall upgrades.'
If you didn't update your furniture on Memorial Day, this is a really clever bet. You can find huge discounts – Andrea's seen 75% off in previous years – and you still have a few weeks of good weather to enjoy your buys as September slowly becomes more autumnal. When the first snow hits, you can store the furniture away for next spring after minimal weathering in the early autumn. You save hundreds, get high quality furniture, and keep it in good condition for the next summer.
Should I wait for Black Friday?
Unless it's a mattress or outdoor furniture, you're generally better off waiting until Black Friday. Mark is a lot more bullish on this than I am - he says Black Friday is the 'reigning champion' of sales events. He says 'the best prices are often seen on Black Friday, with massive discounts on everything from TVs and gaming consoles to headphones and tablets. It's worth waiting for Black Friday if you have your heart set on a particular high-end product, as the savings can be substantial'.
The selection is much wider on Black Friday. Andrea says that Black Friday will see everything from 'clothing and accessories for a few bucks, to 70% off select electronics, to streaming services for $1 a month'. She points out that it's not just online, either. Even services like gym memberships, spa treatments and even medical care are discounted on Black Friday.
That's because Black Friday is a chance for retailers to sell off stock that they couldn't sell before Thanksgiving. It's also the starting gun for buying Christmas and Hanukkah gifts, so retailers want to sell off cheap stock before they start selling more expensive last-minute gifts in the runup to the holidays. Andrea adds, 'companies know that people are out looking for deals on holiday gifts and are more willing to buy if they get something on sale. When there's an increase in the volume of sales, businesses can reduce prices and still make a profit because they're selling more. Plus, many have to reduce prices to keep up with competition.' Labor Day doesn't have any of these pressures, so there aren't as many discounts.
Labor Day and Black Friday FAQs
When is Labor Day?
This year, Labor Day falls on September 4th. It's a federal holiday celebrating workers, so most people will have the day off.
When is Black Friday?
Black Friday is November 24th, the day after Thanksgiving. However, in recent years the deals have lasted all month long. The following Monday has also been called Cyber Monday, and sees further discounts.
---
While these tips and tricks are all well and good, a deal you can't afford is never a good option. Though there's a lot of hype for these sales events, not every discount is a genuine saving. If a product is poor, or doesn't work for you, it's not a bargain. Make sure to do your research by looking through product reviews.
Sign up to the Homes & Gardens newsletter
Decor Ideas. Project Inspiration. Expert Advice. Delivered to your inbox.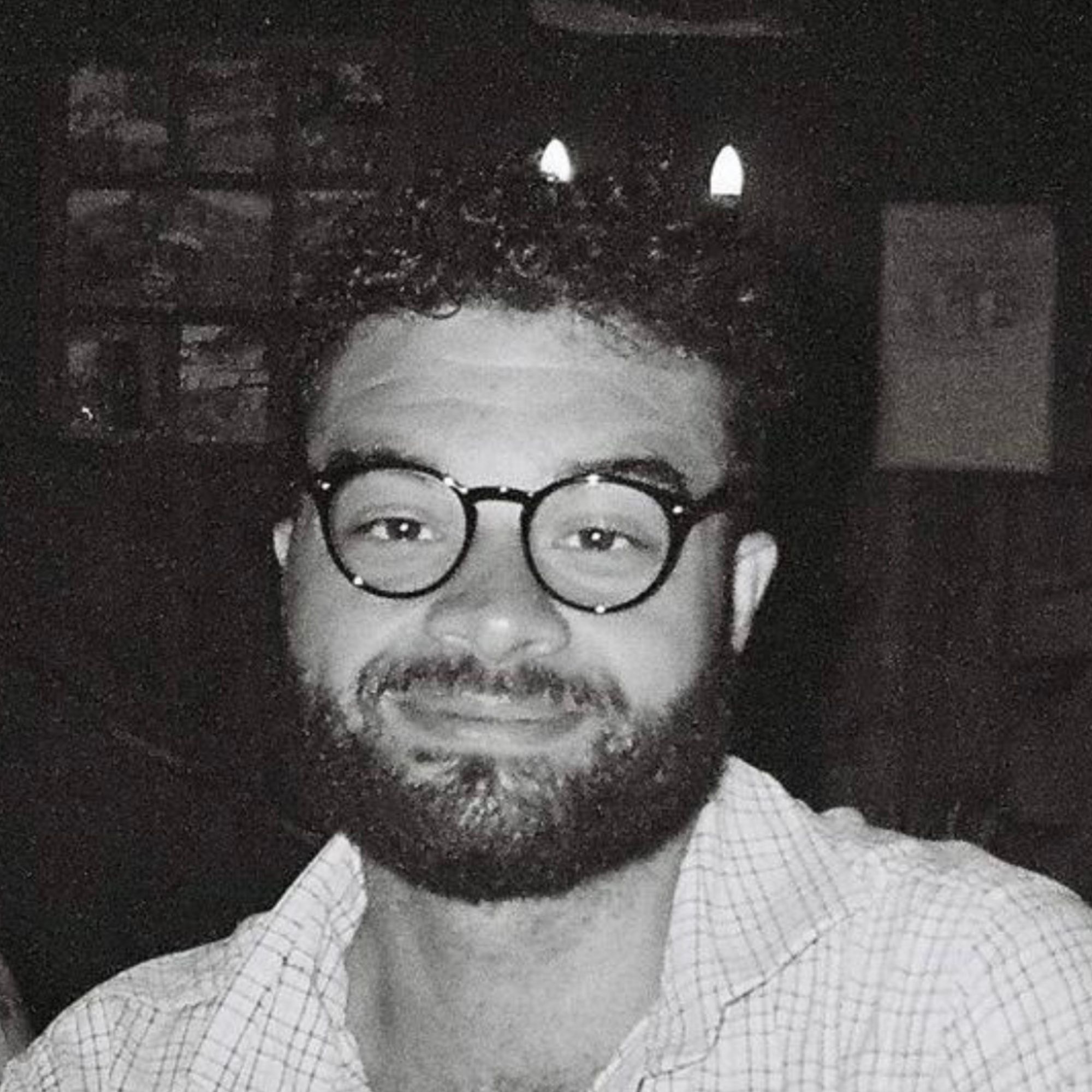 As Head of eCommerce, Alex makes sure our readers find the right information to help them make the best purchase. After graduating from Cambridge University, Alex got his start in reviewing at the iconic Good Housekeeping Institute, testing a wide range of household products and appliances. He then moved to BBC Gardeners' World Magazine, assessing gardening tools, machinery, and wildlife products. Helping people find true quality and genuine value is a real passion.