An ode to '70s trends – and the 5 design classics making quite the stylish comeback
The trend for '70s–inspired décor is alive – and taking over our homes one piece at a time.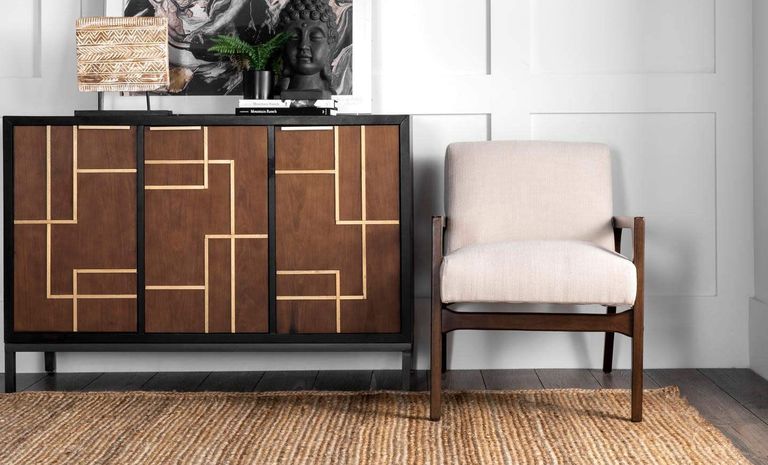 (Image credit: Amazon)
A little nostalgia is never a bad thing, and throughout these unprecedented times, a blast from the past is just what we – or our homes – frantically need, and that's where the surge in popularity of '70s trends is coming into play – especially in our homes. 
The decade of flares and disco remained at the core of fashion for what feels like forever, and when we're looking for ways to uplift our outdated decor, seemingly it's the go-to interior trend rounding out all of our vision boards. But what exactly does this trend constitute? 
We take a look at the updated, more elegant elements.
You don't have to do too much research of '70s trends to know that everything from rattan furniture to potted plants, geometric rugs and bold color choices are your go-tos. The secret to achieving the updated version of the '70s trend is injecting eclecticism into our homes in a very subdued and modernized way.
So, for those who want to transport their digs, we've figured out a simple solution: continue scrolling for inspiration.
1. Work in a lavish lighting fixture 
The generational shift of the '70s gravitated toward mod-inspired lamps that opted for earthier hues such as beiges, browns, and warm oranges; while incorporating wooden, brass, or metal accents throughout. 
2. Shift to this vintage-inspired plush sofa
The perfect combination of Mid-century and '70s style, this sofa will add detailing and muted colors to your living room scheme.
3. Resort to this rattan rug
From rattan rugs to rattan chairs, this go-to material was everywhere in the '70s, but how couldn't it be? The natural material and stunning woven method add character and richness to rooms and are suitable for every style and aesthetic. 
4. Go green with this perfectly planted piece
Houseplants were at the height of popularity throughout the 1970s, and in the present day, they're making a huge comeback. Whether you're turning toward single leaves or a multi-plant planters, we profoundly recommend fusing retro-greenery into any vacancy to leave your guests green with envy. 
5. Bring forth modernized style with this statement piece
Throw pillows are an accessible way to bring forth regenerated '70s style without putting in much effort. All you need is one (or two) fringe or textile piece with a slightly modernized color scheme, and you've hit the nail head-on. 
Brittany Romano joins Future as their U.S. Shopping E-commerce Editor, residing on the Upper East Side in New York City. Originally hailing from Connecticut and a graduate of New England College, Brittany started her career as a fashion market assistant at Marie Claire, later joining AMI, where she designed a highly profitable commerce vertical. Noted for her award-winning content, she's covered everything from celebrity beauty hacks to the most lavish home decor; Brittany has maintained her penchant for the finer things in life. 
If a genie granted Brittany one wish, it would be for Kelly Wearstler to bring her vision to life and transform her living space, but until then? You'll find Brittany continuously evolving her chilled-out sophisticated style, shifting her attention to eclectic pieces (with a hint of retro), grounded by a rich understanding of history, focused on functionality, luxury, and quirkiness.
Find her on Instagram @Rammmyyy