Beginner beekeeping has surged during the pandemic – here's how to get into it
Even David Beckham is doing it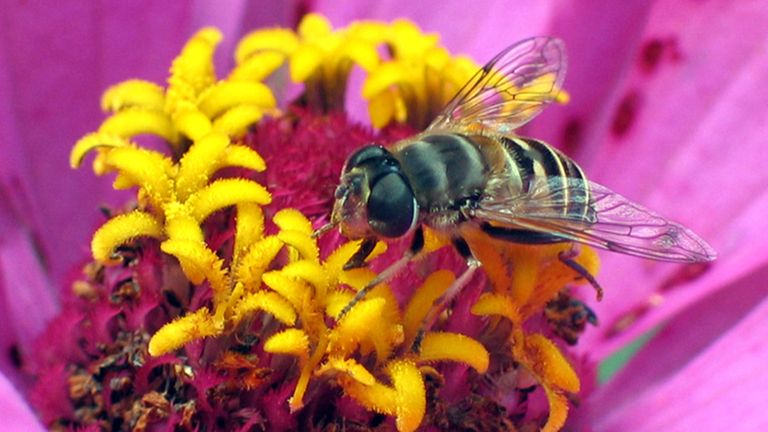 (Image credit: Shutterstock)
What one thing unites David Beckham, Ed Sheeran, Beyonce, and Pope Francis? Why, beekeeping, of course. Beckham's own organic honey range is launching soon, after the legendary footballer took up beekeeping at his Cotswold home while in lockdown. And Queen Bey started beekeeping well before the pandemic, to help cure her children of allergies.
See: Garden trends 2021 – all the latest looks and new ways to garden
And it's not just celebrities who are taking up beginner beekeeping. Eventbrite data has revealed a 10-fold increase in attendance to online bee events since the April 2020 lockdown, and TrendHunter has even placed Modern Beekeeping in its Top Trends for 2021, alongside wider phenomena like changing work and home moving patterns and the drive towards more sustainable living in general.
Beekeeping slots nicely into all of these bigger social trends. On the one hand, it's part of the pandemic-triggered re-evaluation people have made of their lifestyles and homes; more people are moving out to the countryside where there is more space for hobbies such as beekeeping, although people who are staying put in cities are also inclined to more nature-focused activities.
Beekeeping is also becoming a crucial part of the environmental movement that recognizes the key importance of these pollinators to our ecosystems and food chains.
The other great appeal of beekeeping is the fact that it draws together like-minded people, as well as being a great hobby to share as a family – even if you have to be apart during the pandemic.
Dr Agnes Tyburn runs beekeeping events as part of the bee caring community Beesitter; remarkably, she has found that demand for her virtual beekeeping workshops has exploded: 'I'm reaching a bigger audience and it's great to see families, who can't see each other in real life, meeting up on my events. The honey tasting events are connecting people and enabling them to have some fun together, even if it is virtual.'
Attendance of beekeeping events shot up by 50 per cent in 2020, peaking in July 2020 when some of the restrictions were lifted and in-person bee events temporarily returned. That month, attendance to bee events was more than four times higher than in July 2019.
And it wasn't just beekeeping that captured our hearts. We're keen to hear lectures from ecologists and scientists on topics such as the crisis of decline, as well as talks by gardeners on how we can attract bees into the garden and from charities on how to make money with beeswax.
Sabeha Mohamed from Eventbrite said: "This increase in attendance to bee and beekeeping events during the pandemic can be seen as a clear expression of our enduring passion for bees and a possible surge in eco-consciousness as we reassess our priorities. Online events are, of course, easier to attend making them more accessible to more people.'
Even if your backyard is tiny, there's probably room in it for a small colony of bees; so, why not bend it like Beckham and get a hive? Who knows, this time next year you too could be enjoying homemade organic honey.
How do I start beekeeping for beginners?
Before beginners start the process of beekeeping, it's important to take an online class. Then, you need to order the bees and the equipment you need for spring. Once the beehive is in place and the bees are installed, you need to spend around two weeks feeding the bees a water and sugar mix.
What is the best time to start beekeeping?
The best time to start beekeeping is March/April. This will give your bees time to establish their colony, lay the baby bees, increase their population and store honey up before winter.
How much does it cost to start beekeeping?
The cost of beekeeping needs to factor in not just the bees (around $150/£110) and hive (around $150/£110), but also the protective clothing, the smoker and hive tool (around $160/£115). In all, you are looking at around $500/£360 to start off.
Anna Cottrell is Consumer Editor across Future Plc Home titles. She has a background in academic research and is the author of London Writing of the 1930s. She writes about interior design, property, and gardening.