The classic checkerboard floor is this year's biggest trend – experts advise on how to get it right
Experts reveal the reasons behind the classic checkerboard floor's comeback, and the modern way to style it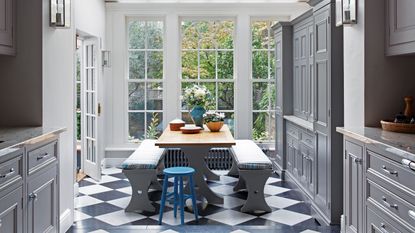 (Image credit: James Balston / Future Plc)
A classic interior trend is exciting interior design loving celebrities this season. Beloved by actress Gwyneth Paltrow and interior designers Jeremiah Brent and Nate Berkus, checkerboard floors are popping up in the most stylish homes this year.
This tile trend might be having a resurgence, but checkerboard floors have been around for centuries. Their history dates back to ancient Egypt; they were loved by the Romans; popular in Victorian entryways; and a staple of 1950s American diners.
'Usually in black and white, the versatility of this kind of floor means it can work well in almost any kind of space,' says Barry Cutchie, design director at BC Designs.
'One reason is that the geometric shapes are both modern and easy to create using tiles or paint. The re-emergence can also be attributed to the trend for "period modern", as it is a feature that can instantly make two-period styles work harmoniously together.'
Although the classic black-and-white look will never go out of fashion, the design can be adapted by bringing in different colors and shades.
'Instead of the basic pattern, product designers are adding multiple colors or keeping the black and white but changing the pattern a bit,' says Andra DelMonico, lead interior designer for homes and interiors website Trendey. 'While they aren't exactly "checkerboard," they are inspired by it. You could also elevate the look of a classic checkerboard by using black and white stone.'
Where to style the checkerboard floor trend
Entryways, kitchens, and bathrooms are all natural fits for this flooring and tile trend. However, DelMonico warns against laying checkerboard flooring in a bedroom or living room 'where it would only add to the chaos'. Also, consider scale and size carefully.
'Because this is such a bold repeating pattern, you need to get the scale right, or you will throw off the proportions of the entire room,' she says. 'As a general rule, the larger the room, the larger the tile.'
'Choosing the wrong size tile is the biggest mistake you can make. A small tile in a larger room will look overwhelming while a large tile in a small room won't repeat enough and you won't create the checkerboard effect.'
James Chapman, director of Bella Bathrooms, says the checkboard trend is a perfect 'transitional' solution for today's homes. 'We have passed through the vintage look and are moving to a more natural, chic, and contemporary style. Checkboard allows you to move from one style to another.'
Sign up to the Homes & Gardens newsletter
Decor Ideas. Project Inspiration. Expert Advice. Delivered to your inbox.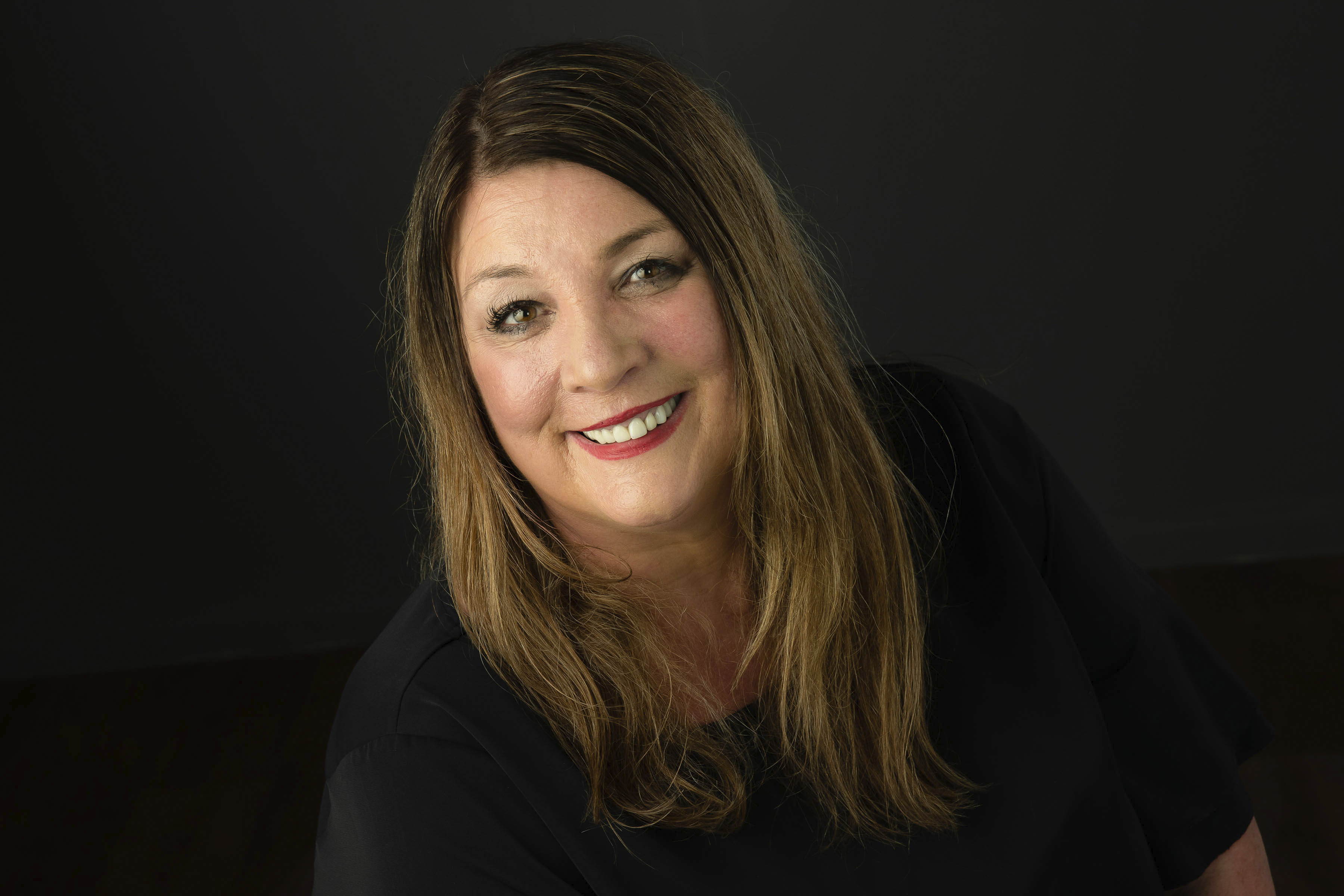 Jayne Dowle is an award-winning freelance gardening, homes and property writer who writes about everything from swimming ponds to skyscraper apartments, for publications including Sunday Times Home, Times Bricks & Mortar, Grand Designs, House Beautiful and The Spectator. Awarded the Garden Journalist of the Year accolade at the Property Press Awards in 2021, she has a degree in English Language and Literature from the University of Oxford and a lifelong love of homes, interiors and gardens. Her first memories include planting potatoes with her grandfather and drawing houses. Her own garden - her fourth - at home in a 1920s house in Yorkshire, is south-facing and on the side of a valley. It's a constant challenge.