This is the kitchen color combination most likely to add value to your home – and buyers love it
New analysis shows the unexpected kitchen color combination that can add value to your home – and which buyers find most attractive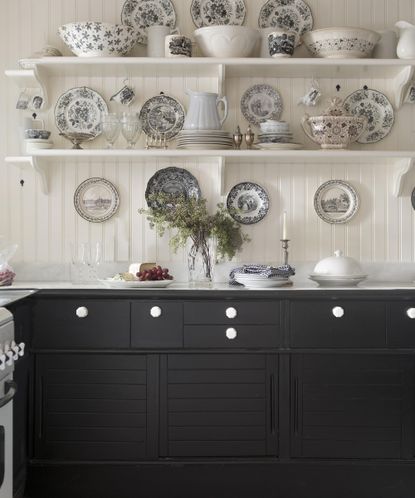 (Image credit: Benjamin Moore)
If you are revamping your kitchen to sell – and want to add value to your home – we are about to reveal the color combination you should consider.
And while you might think that an all-white kitchen is the safest choice, it's not the most desirable to buyers. Although popular, white kitchens, it seems, aren't quite adventurous enough for most buyers' tastes.
So, which color combination should kitchen remodellers be considering for their kitchen wall decor ideas?
The real estate experts at Zillow – who have sold enough homes to be able to say authoritatively which colors help shift a property – have produced a Paint Colors Analysis based on 135,000 photos from real listings. Using these listings, they have been able to compare how much homes with different color walls in each room sold for – in comparison with homes that have plain white walls.
And the color combination that was found to one of the best ways to add value was... tuxedo. Yes, tuxedo kitchens, which present a sharp contrast between black and white elements (typically, white floors and walls and black cabinets, or a black feature wall), sold for $1,547 more on average than plain white kitchens.
This seems to go against all the usual advice to avoid dark colors in the kitchen, but the timeless black-and-white combination seems to buck the trend.
Kerrie Kelly, Zillow home design expert, explains that 'contrasting colors, especially in kitchens and home exteriors add interest and dimension to a room that plays very well in listing photos and videos.'
So, if you are repainting your kitchen cabinetry, black should be a consideration.
Drilling down a bit deeper into wall paint colors, the walls don't have to be a bright white. Zillow also found that cool, ashy off-whites and beige tones are especially appealing to buyers.
What kitchen color should you avoid when selling?
There is one color that is almost guaranteed to lose you money when selling your home – brick red. The Zillow analysis found that brick or barn red kitchens reduced home values by over $2,000 on average. This color deemed too strong for the kitchen – although if you do like red, a kitchen island in red surrounded by neutral colored units, like in the kitchen above, should give you the color fix you crave.
You can find more kitchen island ideas in our dedicated, inspiring picture gallery.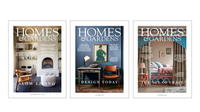 Subscribe to Homes & Gardens magazine
The world's oldest (101 years and counting) and most stylish interiors magazine, delivered to your door every month? Yes please. Visit our subscriber page to find out how to get a great deal.
Sign up to the Homes & Gardens newsletter
Decor Ideas. Project Inspiration. Expert Advice. Delivered to your inbox.
Anna K. Cottrell is now a freelance writer, having previously been a Content Editor for Future's homes titles. She writes about interior design, property, and gardening. On H&G, she specialized in writing about property – buying, selling, renting – sustainability and eco issues.