I'm a master perfumer: why is a tomato candle my favorite Loewe scent?
Luxury brand Loewe have recently started making candles, which start from $110. Somehow, the tomato scent is my favorite - here's why.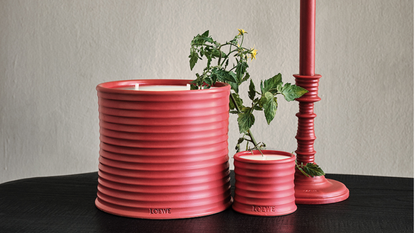 (Image credit: Loewe)
Sign up to the Homes & Gardens newsletter
Decor Ideas. Project Inspiration. Expert Advice. Delivered to your inbox.
Thank you for signing up to Homes & Gardens. You will receive a verification email shortly.
There was a problem. Please refresh the page and try again.
Unapologetically luxurious, Loewe are experts in indulgence. From bags to perfumes, it's easy to love the Spanish brand's iconic products. They've been around for nearly 180 years, and yet their foray into candles is a relatively recent success.
You've probably seen these candles in luxury homes without realizing it. Their subtle branding makes them look more like designer earthenware than some of the best candles on the market. That why I tested two of their most popular scents in my own home, so that I can give you feedback on which to buy.
The first is a fairly obvious, standard scent - honeysuckle. It's a classic floral. The other, however, is a little more surprising. Loewe's tomato leaf candle, for my money, is the best of their collection.
You'd be wise to have some reservations when buying candles online. I've taken my perfume expertise and tested Loewe's tomato and honeysuckle candles, so I can give you a representative review and ensure you end up with money well-spent.
What's so special about Loewe candles?
When it comes to luxury candles, I have high standards. My snobbery, however, is well-founded. I worked in luxury fragrance for years, whilst also qualifying as a Master Perfumer. That means I can tell a good candle from a poor candle at a glance. Lots of luxury brands will use fancy glazing, glass, and copious amounts of tissue paper to convince you that their cloying chemicals and paraffin wax are worth upwards of $150.
Thankfully, Loewe are true to their their brand. They use vegetable wax and cotton wicks. Vegetable waxes are much better than mineral waxes, and tend to give a cleaner, longer burn. The same applies for cotton wicks, which burns without leaving black up your walls.
Don't get me started on the earthenware candle pot, either Inspired by a 5th Century BC Greek mug, the ribbed terracotta pots are handmade and hand-glazed. Lots of people would pay $110 for the pot alone. Jonathan Anderson, Loewe's creative director says that 'everything about the candles has been crafted in some way'. From the fragrance to the pot, it's clear that the process to production was well-considered and refined. Although the pot is based on old crockery, it looks modern and minimalistic too.
What is tomato leaf like?
Let's start with looks. The shade of red is like no other. On the mantel or a coffee table, it's an unmissable pop of color. I enjoyed looking at it so much that I didn't burn mine for three weeks. Open to the air in my lounge, it naturally diffused a light scent across the room. I'd happily have one just for admiring, never burning.
However, when I finally lit the wick, I didn't regret it. The tomato leaf is exactly as promised. It's earthy and green. If you've ever eaten tomatoes off the vine, it's exactly like that. It such a refreshing change from the same old lavender, vanilla, and rose notes you find in many luxury candles.
Gourmand fragrances have been trending in the perfume world for a while now, but lots of brands go overboard with very 'edible' fragrances. This steers clear from passata and ketchup, instead it's warm and fresh, like a summer garden. One of the noses behind this candle, Nuria Cruelles, described it as making her feel 'full of energy'. I completely agree; it's uplifting both to look at and to smell.
The candle burns really well. I used mine for well over 50 hours and, because of the quality wax and wick, didn't have any blackening inside the pot or on my walls. As you get to the bottom, you'll need longer matches to reach all the way in, but these can look very stylish too. The candle's throw wasn't as far or strong as I thought it would have been. After a few weeks unlit, the tomato leaf scent had filled my room, so I expected it to be a strong candle. It's not weak, but it won't overpower pet smells, for example.
What is honeysuckle like?
Loewe's Creative Director said that he created this scent to 'capture the olfactory memories from my childhood'. He sought to evoke 'the smells you might encounter throughout the day when shopping for vegetables'. Many of us have honeysuckle in our gardens, but if you aren't acquainted, it's definitely sweeter than tomato leaf.
If you like notes of tuberose, jasmine, and vanilla, you'll like this. It's delicate, refreshing, and not as heady as the real honeysuckle flower. If a summer's day had a scent, it would be this. However, there's a richness to this honeysuckle that makes me want to burn it in the early evenings rather than the daytime. It's also much stronger than tomato leaf.
As for aesthetics, the warm yellow terracotta pot is a more subtle mantle staple than the tomato leaf, but I loved it just as much.
Head to head
Savory, fresh, and green, this is the perfect candle to gift. It works for all ages and all genders. When I used mine, it lasted over 50 hours, which is one of the best burn times that I've experienced. As an earthy candle, I would recommend it for the daytime and, if you want to layer it, I'd buy Loewe's cucumber candle. It sounds like I'm making a salad, but the aquatic notes of cucumber would balance the warm green notes in tomato leaf really nicely.
As the stronger candle, you won't need to burn honeysuckle as much as tomato leaf, so it'll likely last you longer. Keep that in mind though, because white florals can become overpowering, especially if they aren't your favorites. You will need the whole household to agree that they like it.
Whilst both this and the tomato leaf seem like summer scents, I'd pair this with a cedarwood candle in the winter to give an intoxicating, sweet and woody room scent.
My Loewe Wishlist
The latest addition to Loewe's scented candle range, these XX wick candles are designed to be burned outside. If you have an urban courtyard or patio, these will transport you to greener climes whilst setting the mood.
I don't know if it's because of the minimalist look, or because herbal scents are having a comeback, but I can't wait to get my hands on one of the oregano candles. It's one of the lesser-known options.
Where can I buy a Loewe candle?
They're available in lots of retailers, but Net-A-Porter have an extensive collection of Loewe's candles. They'll also deliver on the same day to the Hampton's, so you don't need to wait very long for your candle.
What do Loewe candles smell like?
The entire Loewe range is crafted to emulate the outdoors, so most of them are very fresh and uplifting. Even the liquorish candle is refreshing. Remember, you can order a sample set if you aren't sure which scents you like.
Are designer candles worth it?
Sometimes. I'd always make sure to investigate the ingredients of my candle before buying it. Some designer candles are made from poor-quality packaging and they use a luxury label to make a massive profit. However, Loewe make excellent quality candles, so I think they're worth the money. You do pay more for the designer label, but that's the case with lots of luxury goods.
What are Loewe candles made from?
The wax is vegetable oil and the wick is cotton. These are both premium ingredients that will pay-off with burn time and burn quality. Price isn't always a guarantee of quality, but in this case, it is.
My Verdict
With prices starting at $110, Loewe candles are an investment. However, I speak from experience when I say they're worth it. I've bought two, burned two, and I plan on making my way through the whole collection. From cucumber to pea, I'll try them all and keep you updated when if any topple these two from my favorites list.
Sign up to the Homes & Gardens newsletter
Decor Ideas. Project Inspiration. Expert Advice. Delivered to your inbox.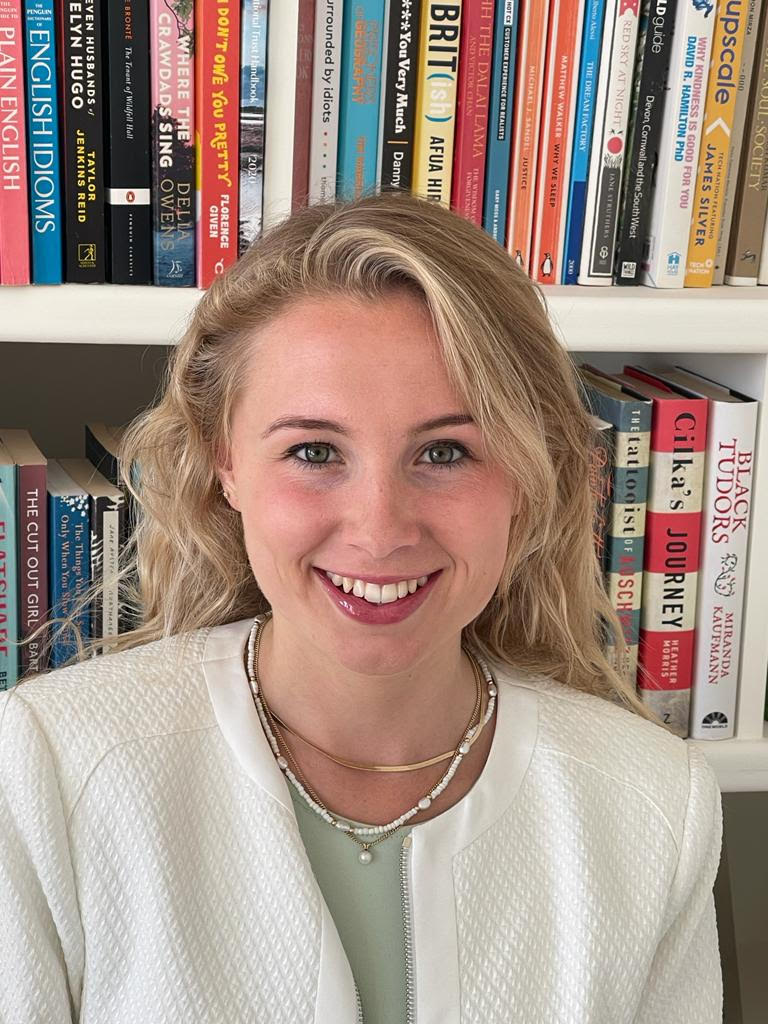 Laura is our eCommerce editor. Before Homes & Gardens she studied English at Oxford University. Alongside her studies, she qualified as a barista and trained as a master perfumer. This makes her our certified expert for all things coffee, candles, and fragrance. She has passed our five-step tests to become a certified Customer Advisor, making her our resident expert. Laura has worked for luxury retail brands, reinforcing the importance of quality and style over quantity and fads. She looks for products which have been designed with thoughtful finishes.