Monty Don reveals the 5 plants you should be pruning now
February and March are busy months for gardeners, so get pruning with Monty Don's essential tips. Come summer, your garden will reward you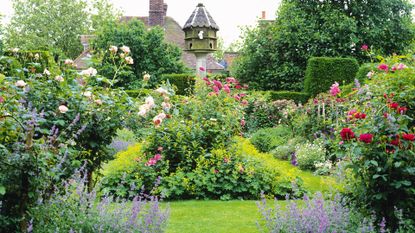 (Image credit: Leigh Clapp)
With brighter days on the horizon, and spring bulbs already emerging across the landscape, it's time to tackle those late-winter pruning jobs with tips from celebrity gardening expert Monty Don.
On his must-read monthly blog, Don often reveals his pruning wisdom and key jobs for each month. So, to help you know where to start, we've highlighted his top plants to prune right now.
'There are a number of pruning jobs that can be done in February if you live in the south but which can keep perfectly well into March if you live further north or you simply do not have time,' he says.
See: Monty Don reveals his top birdhouse ideas and expert tips
1. Pruning clematis
Mid February is the time to hard prune late-flowering (Group III) clematis, but not early or mid-season varieties. Late-flowering clematis include 'Abundance' AGM, 'Étiole Violette' AGM, 'Jackmanii', 'Princess Diana' AGM, and 'Ville de Lyon'.
However, if you're not sure which group your clematis belongs to, Monty Don recommends you heed the old rhyme 'if it flowers before June do not prune'.
Late-flowering clematis bloom on spring growth, so Don advises you cut away all the previous year's growth. 'I always cut down to about 2ft from the ground, leaving at least two healthy pairs of buds,' he says.
Some mid-season flowering clematis bloom until early July, but don't panic if you mistake them for late bloomers. 'If you prune hard at this time of year you will not have any early, large flowers but plenty in late summer,' says Don in his blog.
See: Monty Don's bird feeding tips – keep them healthy and attract more
2. Pruning buddleia
'If you live in the south or a sheltered area, February is the best time to prune the butterfly bush, Buddleia davidii, and it can be done any time in the coming month in colder areas,' says Monty Don.
As buddleia produces its flowers on new growth, you should cut it back hard just before it begins growing to stimulate extra new shoots and enjoy as many flowers as possible.
'If your buddleia is growing in the open it can be cut back very hard indeed – leaving just two or three sets of new shoots from the base,' says Don. 'If it is growing in a border it is better to cut back to two or three feet from the ground so that the new growth does not have to compete with surrounding herbaceous plants for light and air.'
See: Take a tour around Monty Don's beautiful Longmeadow garden in Herefordshire
3. Pruning roses
Even though your roses may have already started sprouting green shoots, they need to be pruned before the arrival of spring.
'There is a lot of mystique about rose pruning, whereas the reality is that they are all tough shrubs that can take a mauling by anything from secateurs to a flail cutter and bounce back,' says Don.
However, there are different types of roses, and each has its own unique pruning requirements.
Pruning hybrid teas, floribunda and Hybrid perpetuals:
As these roses flower on the current season's wood, they should be pruned hard. Don explains you can do this by 'removing all weak, damaged or crossing stems first and then pruning the remaining stems to form an open bowl of stubby branches.'
He also advises to cut the weakest growth hardest. 'Don't worry too much about outward sloping cuts but do always cut just above a bud.'
Pruning shrub roses:
Monty Don explains that shrub roses don't need a lot of pruning. 'A once-over with a hedge trimmer has proven to be very effective,' he says. 'I prune mine in winter and early spring by removing exceptionally long growth, damaged or crossing branches and then leave alone.'

Pruning climbing roses:
There are two different types of climbing roses, which need a different treatment when it comes to pruning.
'True' climbing roses are less vigorous than ramblers and flower on growth from the current year, producing large, single flowers. Some are repeat flowering.
'These should be pruned in autumn or winter, trying to maintain a framework of long stems trained laterally with side branches breaking from them. These side branches will carry the flowers on new growth produced in spring,' says Don. 'Ideally a third of the plant is removed each year – the oldest, woodiest stems – so that it is constantly renewing itself.'
Meanwhile, ramblers tend to have clusters of smaller flowers, and are single flowering. Don advises that these need little pruning and 'should be trained and trimmed immediately after flowering as the flowers are carried mostly on stems grown in late summer.'
See: Caring for roses – with expert tips from an National Trust gardener
4. Pruning fruit trees
Different fruit trees need attention at different times of year, but apples and pears benefit from being pruned over the winter. Monty Don prefers to tackle this job in January, but if you haven't pruned yours yet, then do it this month, before spring arrives.
'Start by removing any crossing or rubbing branches,' says Don. 'Cut back any overlong or straggly branches to a bud to promote vigorous multi-stemmed regrowth. Keep standing back and reviewing the shape so that it both looks handsome and retains a strong, open structure.'
He advises the use of very sharp secateurs, loppers and saws, and warns against over-zealous pruning:
'If you prune an apple tree hard each winter it will make a mass of new growth but no flowers – and therefore no fruit. This cycle is often perpetuated by even harder pruning the following year – to get rid of all that new, fruitless growth, which, having lots of lovely succulent sap, will attract aphids and fungal disease.'
Don also warns again painting over pruning wounds as it can trap disease. 'Leave them to scar over naturally.'
5. Cutting back ornamental grasses
Don't overlook deciduous grasses like miscanthus, calamagrostis and deschampsia when pruning in the garden this month. Don advises that they 'should all be cut back hard to the ground before the new green shoots start to grow too long.'
However, you should avoid cutting back evergreen grasses like the Stipa and cortaderia families now, and instead pull out dead growth.
After cutting back grasses, you should mulch them with a low-fertility material, such as pine bark mulch.
'Do not divide or move any grasses at this time of year,' says Don. 'They must be growing strongly to have the best chance of surviving so wait until late May or even early June.'
Sign up to the Homes & Gardens newsletter
Decor Ideas. Project Inspiration. Expert Advice. Delivered to your inbox.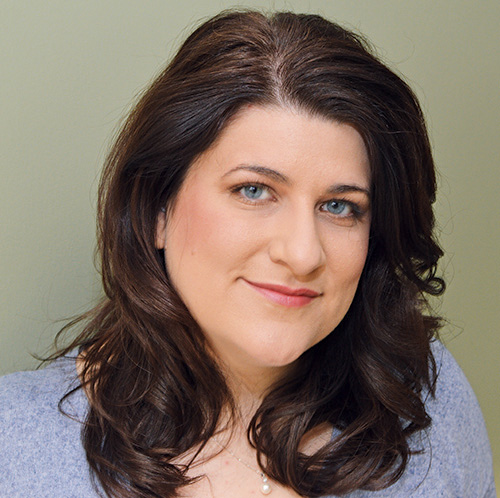 As editor of Period Living, Britain's best-selling period homes magazine, Melanie loves the charm of older properties. I live in a rural village just outside the Cotswolds in England, so am lucky to be surrounded by beautiful homes and countryside, where I enjoy exploring. Having worked in the industry for almost two decades, Melanie is interested in all aspects of homes and gardens. Her previous roles include working on Real Homes and Homebuilding & Renovating, and she has also contributed to Gardening Etc. She has an English degree and has also studied interior design. Melanie frequently writes for Homes & Gardens about property restoration and gardening.