Multiple offers on a house? This is what you should do if you're a buyer, says a property expert
If you've discovered that you're not the only one who wants the home of your dreams, don't give up just yet; always do this one thing, as advised by an expert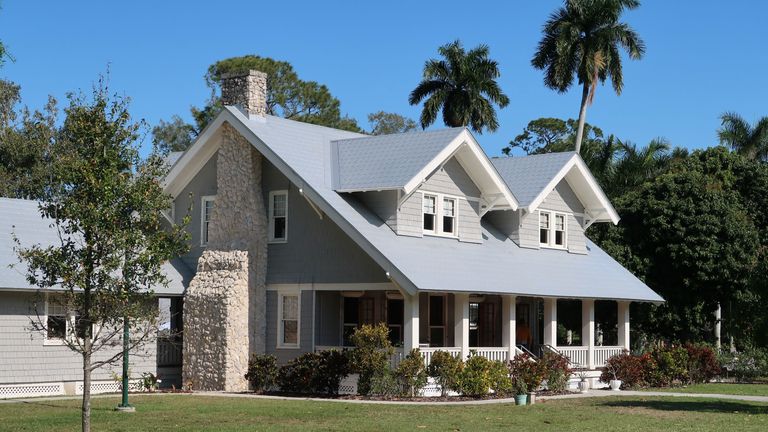 (Image credit: Unsplash)
Multiple offers on a house are increasingly common in the current property market, with almost all areas experiencing record levels of demand. This means a tougher competition for homes, and buyers often finding themselves in the middle of a bidding war – stressful, to say the least.
First-time buyers tend to read up a lot on how to buy a house – but a situation where you're competing against multiple offers nearly always catches buyers off guard. If you know you can't offer more than you already have, is it a case of just walking away and not wasting any more of your time?
Not quite, says Christian Adams, former real estate broker, and now CEO & Co-Founder at AI-powered home repair estimation solution Repair Pricer (opens in new tab). The key in this situation is not getting disheartened straight away and maintaining good communication with the realtor and seller.
What happens when there are multiple offers on a house?
The purpose here is to get as much information as possible on what the seller actually wants – you may be surprised by what sways them in your favor, Christian explains.
'Does the seller need a leaseback or long closing period? Would they rather sell all their furniture and just leave the house as is?' Being accommodating can count as much as extra cash, but you won't know unless you ask.
Christian stresses that sometimes, what a seller truly wants is a buyer who will give the property due respect: 'Do they want a buyer who will appreciate the house for what it is and not tear it down to build a McMansion? You'll be surprised that what really swings offers in buyers' directions is the small stuff that no one bothers to ask about.
'An extra $15,000 may not be important to a seller who's poured 10 years of their life into restoring a property, and simply wants it to be preserved and appreciated by the right buyer.'
The problem is, many buyers just don't even know how to open this type of discussion, which is why often they end up just walking away. You should acknowledge that multiple offers often generate 'tense situations' and find ways to 'leave the emotion out of it if possible' – even if this means never picking up the phone and doing everything in writing (email is fine, clarifies Christian).
Finally, once you've gathered as much information as you could, put in your offer 'even if you don't think you're in with a shot.' This is not just hoping for luck; there's a logical reason behind giving it a go: 'In markets where multiple offers are common, buyers (especially investors) will often place offers on multiple properties and actually walk away from executed contracts when they find a better option, which leaves the property available for another buyer.
'This is where it's important to make it clear that you are willing to be a "backup buyer" should the winning offer fall through, and if your state law allows, make arrangements so that your offer becomes an executed contract if this happens.'
Can you put multiple offers on houses?
You can put multiple offers on houses – and it's a common practice amongst buyers. There is no law against making offers on more multiple houses. However, as a seller, this can put you in a difficult position, since you can never be sure if the buyer you have accepted an offer from or are considering is as serious as you are about your property.
Can I make an offer on a house that already has an offer
You can make an offer on a house that already has an offer, provided the executed contract has not been signed. You can also have an offer accepted in this situation, or ask the seller if they could put your on their back up list.
Anna Cottrell is Consumer Editor across Future Plc Home titles. She has a background in academic research and is the author of London Writing of the 1930s. She writes about interior design, property, and gardening .On H&G, she specializes in writing about property – buying, selling, renting, mortgages – sustainability and eco issues.