These pillow trends for 2022 is the quick interior update with long-lasting style
The pillow trend for finishing touches – from frills to fringing – make for a quick and easy interior update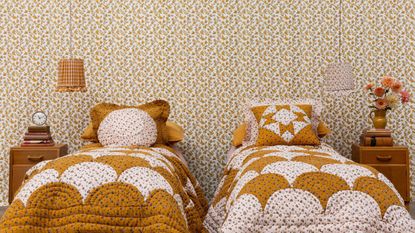 (Image credit: Projektityyny)
We're under no illusion that updating your home with a scatter pillow – or two – is some sort of earth-shattering style advice. Changing pillows (or cushions, as better known in the UK) with the seasons has been an enduring quick interior update. Many of us opt for pillows in jolly shades during the summer and steer towards comforting textures in depths of winter.
When it comes to interior design trends and selecting and right pillows, choosing your ideal colors is probably the first thing you will consider, yet your selection process shouldn't end here. Bespoke pillows used to be reserved for those who had the time, the money or the inclination to dust off their sewing machine. These days, artisans and makers are creating beautiful handmade designs at affordable prices with added fringing, frills, appliqués and patchworks.
One of our interior design tips for 2022? To spend a little extra time sourcing the right pillow for the right room – it really is all in the detail and will make a noticeable difference to a space.
For the past year or so, pillow trends have focussed on decorative embellishments. We predict that 2022 will continue to celebrate the details but focus on the well-made for longer-lasting style.
1. Choose frills for a feminine touch
Textile designer Charlotte Beevor and upholsterer Micaela Sharp met in 2020 whilst filming the TV series 'Interior Design Masters with Alan Carr'. With their similar professional backgrounds, the creative pair share a passion for color and design and so joined forces to launch their furniture and accessories brand, Studio Janettie.
Inspiration for the firm's name came from the duo's grandmothers; Janet and Ettie. These women played a huge role in Charlotte and Micaela's lives, also influencing the brand's debut collection of designs; Paisley Stripe, Heirloom Gingham and Modern Floral. Shown: Stripe cushion, in olive, from $166.38/£125, Studio Janettie
'These shapes and silhouettes are classic. We have designed them to be new heirloom pieces that will be cherished though generations so our designs should transcend trends. Stripes never go out of fashion. The frill adds a sense of fun and whimsy, its breaks up the traditional straight edges,' explains Micaela Sharp and Charlotte Beevor, Co-Founders of Studio Janettie.
When asked about the benefits of selecting well-made pillows, the pair added 'We are a sustainable brand so our furniture is made with sustainable British timbers, our cushion inners are recycled plastic bottle with a square scatter containing upwards of 15 plastic bottles. Our fabrics are hand drawn drawn by us,' The firm may be small but their ideas are big.
And so, not ones to rest on their laurels, this design-duo share what they have up their sleeve for 2022: 'We have more limited edition furniture coming, which will include a bench and a lounge chair.'
2. Add fringing for a 'royalcore' vibe
Known for her vibrant patterns, designer Susi Bellamy understands what it takes to make a rich and colorful interior. With an MA in Fine Art from Northumbria University, Susi produces original and unique artworks that are painted in her studio and then transformed into homewares. Susi uses traditional techniques to create many of her designs, such as marbling. The Ruched Cobalt Strata Velvet pillow $166.38/£125 (front), Cobalt Strat Velvet, $139.75/£105 (back), by Susi Bellamy are both wonderful examples of her artistry.
We asked Susi what inspired this collection of cushion designs, she explained: 'The exquisite marbled pattern in this range features striations and swirling patterns just as would be found in the strata of gemstones and is an extension of our Malachite collection. No two pieces of malachite ever look the same as each mineral has its unique formation and design.
'For those who like an added touch of decadence, we have trimmed some of our cushions with our signature passementerie ruching.' she adds.
Susi believes that the trend for a more opulent interior is ramping up, suggesting: 'Royalcore is a style that has gained popularity over the past year fuelled by the cultural impact of bodice-ripping Bridgerton. It might seem counter-intuitive that such a trend has seen a resurgence at a time when any show of wealth is seen a bit gauche or in-bad-taste – but this trend isn't just about luxury for luxury's sake. Royalcore resonates today because it's about indulging ourselves in interiors that go beyond the purely practical and feel playful, romantic, and extravagant.
'Gold details, dramatic damask flock, rich velvets, sumptuous fringing, and frivolous florals. Intricate details and tactile textures make for an exuberant but welcoming setting that's truly fit for a princess' are the key features to Royalcore, says Susi.
With 2022 just around the corner, Susi revealed what we can expect from her upcoming collection: 'We hope our Candy Collection will appeal to your inner romantic (or perhaps just your interiors sweet tooth!) with its soft colors and frivolous design details.
'We created a range that moved away from our signature velvets enough to feel brighter and more summery, without losing sight of the importance of color, depth and our staple motifs. We did this in three ways. First, by curating a sorbet assortment of pastel tones. Then we fused our inky marbled designs with geometric repeats inspired by vintage plaid fabrics. Finally, we included one collaged cushion to summarise the overall tone: a Toucan that represents a sense of luscious tropical escapism - something we are all in need of at the moment!'
3. Get the message with embroidery details
'We believe each piece in your home should tell a story and, most commonly, it is the well-made pieces with the attention to detail that have that story. Whether it be the inspiration behind the detail or the person who crafted it themselves, it is important to know where the pieces in your home come from and how they are made,' says Caroline Downing, Founder & Creative Director, Wicklewood.
It was on a trip to Paris a few years ago when Caroline fell in love with CSAO's (Company of Senegal and West Africa) beautiful line of clothing and bags. 'CSAO provide training, employment and stability to embroiderers. So, when I was pondering who to work with when it came to embroidery they were front of mind and we approached them about designing a collection together, combining CSAO's cult embroidery with Blithfield's eye-catching prints and our own signature trims,' explains Caroline.
The two creative brands came together to produce the Csao x Wicklewood cushion collection, $299.47/£225, Wicklewood and the results are rather beautiful.
It's easy to be overwhelmed when it comes to styling bold pillow patterns, soCaroline gives her advice: 'We always suggest you pick one and work out from there. Try and select other colors within this central pillow and then find what we like to call "connector cushions" to sit alongside it. These "connector cushions" are usually just one color, two max, and they complement the bolder designs and make them really shine.'
When seeking handmade designs, Caroline recommends: 'Anything factory-made just looks wrong and can affect the way people perceive the overall technique. Plus, it is important to support the artisans who are still using textile techniques such as hand-embroidery so they continue to get passed down through the generations.'
'Well we will be launching another Wicklewood X CSAO collection in early 2022 and we're also experimenting with mixing techniques. Think block-prints + embroidery for even more layers, textures, colors and fun!' shares Caroline.
4. Support cooperatives by opting for handmade
The Narrative appliqué pillows, from $126.44/£95, from Montes & Clark , has been produced with the aim to preserve traditional techniques. Hand embroidered in a craft community within Gujarat, west coast of India, the pillow displays decorative stitches and a design that tells the artisan's story.
'We can not take any credit for designing these striking cushions. Hand made in an Indian Co-operative, we were immediately drawn to the narrative form depicting the lives of the people who made them,' explain Kate Clark & Emily Pinsent, Directors of Montes & Clark.
'There is something extraordinary about having a piece of work in your home that personally expresses the life of the maker. They are personal, touching pieces, unique from one another and often humorous. The appliqué cushions are worked with naturally dyed cloth, hand blocked fabrics and further enhanced with exquisite hand embroidery. The rich colors reflect the richness of the cultural heritage of India,' shares Kate and Emily on the benefits of having handmade designs within your home.
They add: 'A unique piece of hand embroidery is always an investment and are often the heirloom pieces that you hand down from generation to generation. It is because of the handmade element and because these pieces are not trend led that they are timeless pieces of craftsmanship that will become treasured.'
5. Mix and match patterns and colours
'With florals, I think more is more and you can mix and match everything to create your own meadow - with graphic prints and weaves they may look better standing out on their own.' says Nora Nilsson, Founder, Projektityyny.
With a career spanning well-over a decade working in the buying offices of major fashion retailers in the UK, Nora knows a thing or two about design and trends predictions. Finnish-born, yet UK-based, Nora started Projektityyny (translated as 'pillow project' in Finnish) due to her passion for beautiful products, as well as her skill on a sewing machine.
'This range was created in 2020 early spring lockdown and definitely was inspired by our increased immersion with nature and the pleasure we received from flora and fauna surrounding us.' explains Nora. The Leinikki smocked frill cushion, $90.51/£68, by Nora Nilsson at Projektityyny, is a beautifully quilted design that is made to match the firms quilted bedspread design.
Nora says that investing in well-made cushions 'Is the best, quickest and most affordable way to update a space and make a different feel - or impact.'
When asked about trends, Nora shares 'Frills are everywhere in fashion and interiors - 2020 was so tough on everyone we all craved added drama, fun and magic injected into our everyday lives. It still feels so right I don't think it's going anywhere too soon.'
Nora says she 'wont be disclosing any information about new range', however, she does tell us that she has 'a couple of new exciting categories opening up' - watch this space!
6. Add creative flair with bold screen print designs
'This range of cushions was inspired by the idea of gift-wrapping a room and are a way in which you can 'tie' your interiors together.' says Kate Hawkins, Founder & Creative Director, CommonRoom.
Launched in 2014, CommonRoom is the brain child of London-based artist Kate Hawkins. She launched the company with the idea of creating and offering high quality art to a wider audience, commissioning original design from contemporary artists. The firms latest launch was the Ribbons Wrap You Up cushion, $126.44/£95, by Susie Green for CommonRoom.
'All our cushions are fairly conceptual and we like to think of them as artworks in their own right. The fact that they are hand screen-printed and hand-finished just expands on this idea.' explains Kate.
She adds 'I think creative cushions are having a moment because they're an easy way to inject some serious personality into a room without the commitment of a total overhaul. And they are fun – and we are all in need of a bit of fun right now.'
Sign up to the Homes & Gardens newsletter
Decor Ideas. Project Inspiration. Expert Advice. Delivered to your inbox.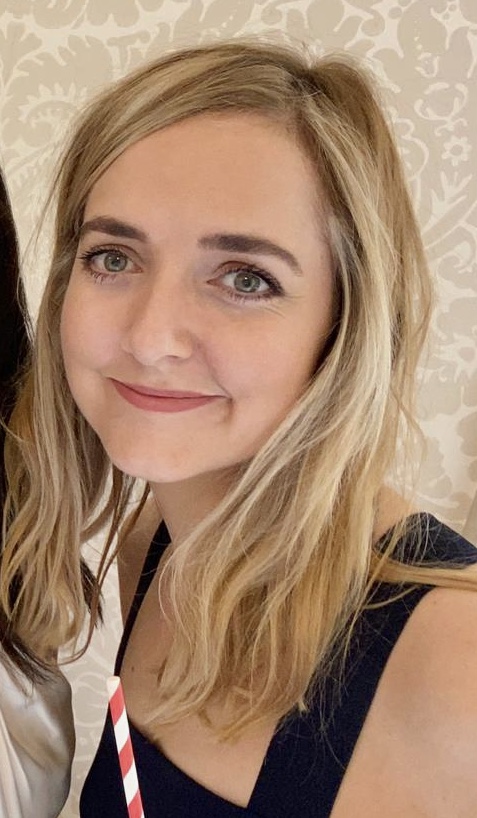 Jo Bailey has been Deputy Editor of Homes & Gardens since late 2021, overseeing all features for the print edition. Previously, she worked as the News & Shopping Editor across H&G and Livingetc - one of Future Plc's sister brands - this is where she learnt to discover the best news stories, latest trends and honed her understanding of Homes and Gardens' over 100-year-old brand.
Before joining Future Plc, she worked as an interior stylist for over ten years, specialising in commercial photo shoots for luxury clients such as; Design Centre Chelsea Harbour, The Romo Group, Christopher Farr Cloth and Heal's. She has worked closely with Homes & Gardens and Livingetc for over a decade, having styled and produced editorial shoots and events for both titles over the years.