There's 20% off these buys in The White Company Black Friday sale
Take 20% off these The White Company sale buys for Black Friday. Peruse our picks and start your shopping now...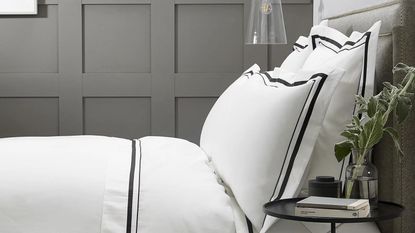 (Image credit: The White Company)
If you've been waiting patiently for Black Friday deals from The White Company, then you're in luck: there's an impressive 20% off site-wide right now. This is for what that are labelling The White Weekend – either way we are certainly not complaining. This brand is undoubtedly at the top of our list when it comes to finding brilliant sales to take advantage of this Black Friday.
Whether it's some new luxury bedding, a cashmere throw or elegant Christmas decorations to decorate your home to impress, it's all on offer at The White Company (opens in new tab). Right now would be a very smart time to also do some Christmas shopping, or to stock up on home fragrance (think candles and reed diffusers) as well as towels, in time for the festive season.
With that in mind, the Homes & Gardens edit of The White Company buys includes everything we know you'll love just as much as we do. You'll find the discount code that you need to save 20% below, otherwise, for more of the very best offers, from bedding and home accessories to appliances, visit our Black Friday home deals page.

(opens in new tab)
The White Company | 20% off everything (opens in new tab)
Shop this sale now to get straight to the deals. Use the code JOY20 for 20% off every single thing over The White Weekend. From home decor to fragrance, Christmas items and more.
Shop The White Company
Know exactly what you're looking for? Head directly to The White Company and start shopping using the handy quick links below.
H&G's The White Company wishlist
Below are our top choices from The White Company sale – they are perfect picks for the festive season and beyond.
The White Company home fragrance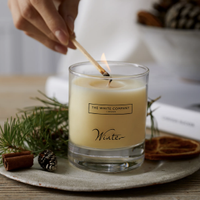 (opens in new tab)
Winter Signature Candle | £20 £16 (save £4) at The White Company
(opens in new tab)This bestseller is a yearly buy for us – it's the perfect spicy scent for welcoming the cold weather. The White Company's Winter fragrance screams Christmas with notes of warming cinnamon and fresh orange. It arrives inside a decorative box ensuring it's also ready to gift.
The best candles for fall are reviewed in our dedicated guide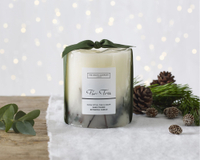 (opens in new tab)
Fir Tree Medium Botanical Candle | £28 £22.40 (save £5.60) at The White Company (opens in new tab)
No home is complete over the holidays without a luxe scented candle softly burning. This botanical option is generously infused with pine cones and tips, revealing notes of pine, eucalyptus, cedar and moss. Plus, it evidently will look the part perched in the middle of your coffee table.
(opens in new tab)
Fireside Diffuser | £27 £21.60 (save £5.40) at The White Company (opens in new tab)
This reed diffuser is one of our favourites, with woody notes that imitate the scent of a roaring fireplace. It's definitely one for perching on your side come darker days, and it's impressively fragranced so as to fill an entire room. We say it works best in a living room but there's nothing stopping you from enjoying it in your bedroom, or even inside your hallway.
The White Company bedding
(opens in new tab)
Savoy Bed Linen Collection | From £20 £16 at The White Company (opens in new tab)
This bestselling bedding collection is available in four colourways including White, Silver, Mink and Navy. Made from sumptuous 100% Egyptian cotton with a 400 thread count, this classic set is finished with a cord trim. Whether for your bedroom or a spare room, it's undeniably soft – and equally as luxurious.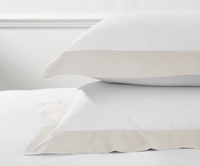 (opens in new tab)
(opens in new tab)
Audley Pure Silk Bed Linen Collection | From £50 £40 at The White Company (opens in new tab)
Silk bedding might not be for everyone, but for those who do like the sound of it, there's nowhere better to shop than The White Company. Their Audley collection is undoubtedly indulgent – and it's limited-edition, so get it whilst you can. Made from luxury Mulberry silk, it's hypoallergenic and naturally temperature regulating as well as gorgeous. Fasten it to your duvet with buttons and sleep like a baby.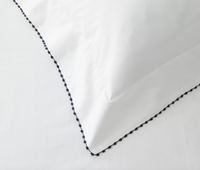 (opens in new tab)
(opens in new tab)
Super Soft Faux-Fur Throw | £165 £132 (save £33) at The White Company (opens in new tab)
This throw is absolutely the most luxurious faux fur we've touched. Finished with a faux-suede reverse, it's practical and tactile. Available in shades of Mink, Charcoal, Alabaster and Dove grey. Drape it across the bottom of your bed or use it to get comfortable on your sofa.
The White Company home accessories
These luxury home accessories from The White Company are must-haves for neutral-lovers and home bodies alike.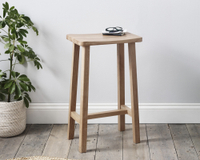 (opens in new tab)
Oak Bar Stool | £160 £128 (save £32) at The White Company (opens in new tab)
Every seat has a high value over Christmas, especially when family and friends visit. This classic yet contemporary raw oak stool adds space for one more head, plus it's and is an ideal size to tuck away when not in use. Alternatively, use it as a side table when it's not being sat on.
(opens in new tab)
Curly Sheepskin Bench | £695 £ 559(save £139) at The White Company
(opens in new tab)Think Nordic this cold season with help from this gorgeous bench. Crafted from oak and upholstered in Australian curly pearl sheepskin, this bench is as much a treat for the eyes as it is to the touch. Place it at the end of your bed, for storage purposes and to drape your clothes over, or style it in a hallway and use it for perching to pop your shoes on.
(opens in new tab)
Faux Fur Pouffe | £275 £225 (save £55) at The White Company (opens in new tab)
Sink into luxury with this super-soft pouffe from The White Company. The faux fur has a deliciously long pile for the ultimate in cosiness. Lovely as a spare seat for guests, or for a warm and welcoming footrest. Plus, it'll be sure to add a cosy vibe to your living room.
The White Company Christmas decorations
It is never too late – or early – to buy Christmas decorations. These timeless decorations from The White Company will never go out of style. From artificial trees to wreaths and baubles, it's all here.
(opens in new tab)
Pre-Lit Grand Spruce Christmas Tree | £395 £316 (save £79) at The White Company (opens in new tab)
This grand 7.5-foot tree ought to make a statement inside your living room. It also arrives pre-lit so as to save you the hassle of unravelling your fairy lights. Though artificial, it looks just as realistic as the real thing, thanks to its natural green shade – and its impressive spruce. Just pop your The White Company boxes underneath and you're set for a good few years...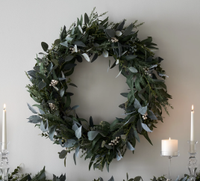 (opens in new tab)
Ultimate Green & Berry Wreath | £135 £108 (save £27) at The White Company (opens in new tab)
For indoor hanging or outdoor displaying, this artificial wreath ought to make a statement. Made using faux greenery with the addition of white berries, it works to welcome guests – and up the festive feel at home. Place it in a wreath bag once the season's over, ready for using year after year. A matching garland is also available.
(opens in new tab)
---
What can you buy at The White Company?
The White Company has long been famed for its luxurious white (naturally) bedding and gorgeous scented candles, but the brand has plenty more on offer, too.
The brand's furniture is all well-made, quality pieces, and includes beds, sofas, tables and chairs. Its home accessories, such as lighting, rugs and throws are also definitely worth more than just a look.
Clothing is also a major part of The White Company's offering, with everything from casual daywear to glitzy evening looks. Loungewear and nightwear, including their buttery soft cashmere trousers and thick cosy robes, are in especially high demand this year.
Children's clothing is available, too, catering from newborns up to age six. Similarly, the brand has a range of nursery and children's furniture on offer.
This Black Friday, you can expect a range of products across all of these sectors to be on offer. We'll be sure to update this page as soon as the sale launches on site.