Cuisinart ICE-48 Mix It In Soft Serve Ice Cream Maker review
The Cuisinart ICE-48 Mix It In Ice Cream Maker is incredibly fun to use, but there are much tastier options out there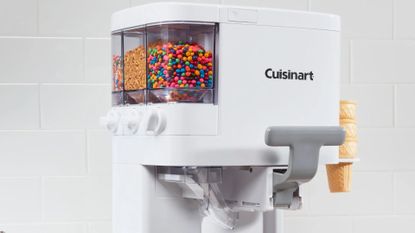 (Image credit: Cuisinart)
The Cuisinart ICE-48 Mix It In Soft Serve Ice Cream Maker is truly a fun gadget for your kitchen, and it makes truly delicious soft-serve ice cream. However, it requires quite a bit of forethought to use, and it can only make four or five servings at a time.
Reasons to buy
+

Makes delicious soft-serve ice cream

+

Can be used for frozen drinks

+

Easy to use and clean

+

Stores and dispenses three toppings

+

Includes a wide range of recipes
Reasons to avoid
-

Limited servings per batch

-

Lots of prep required

-

Sauce warmer isn't very effective
You can trust Homes & Gardens. Our expert reviewers spend hours testing and comparing the latest products, helping you choose the best for you. Find out more about how we test.
Sign up to the Homes & Gardens newsletter
Decor Ideas. Project Inspiration. Expert Advice. Delivered to your inbox.
Thank you for signing up to Homes & Gardens. You will receive a verification email shortly.
There was a problem. Please refresh the page and try again.
There's no shortage of great ice cream makers for home use, but most of them are designed to churn up regular ice cream and/or gelato. If you're a soft serve enthusiast, your options are more limited, which is why the Cuisinart ICE-48 Mix It In Soft Serve Ice Cream Maker is such a game-changer.
Not only does this at-home ice cream maker promise delicious soft serve in less than 30 minutes, it also includes three topping dispensers so you can add mix-ins to your dessert. The appliance also boasts a "warming station" for toppings like hot fudge, as well as a cone holder on the side, and it even dispenses your ice cream directly into a cone or cup—no scooping needed.
To find out if the Cuisinart ICE-48 is as awesome as it sounds, I tested it in my home over the course of several weeks. I used it to make tasty ice cream, froyo, and even frozen drinks, and while everything was delicious, I found that the machine could be a little inconvenient to use. Here's why.
Product specifications
Swipe to scroll horizontally
| | |
| --- | --- |
| Method | frozen bowl |
| Advance prep | overnight |
| Dimensions | 11 x 9.4 x 17.7 inches |
| Weight | 14.7 pounds |
| Dishwasher safe | no |
| Batch yield | 1.5 quarts |
| BPA free | yes |
| Warranty | 3 years |
Unboxing the Cuisinart Mix It In ICE-48 Ice Cream Maker
When I took the Cuisinart ICE-48 Mix It In Soft Serve Ice Cream Maker out of its packaging, I was surprised by two things: how many parts it had and how big it was. Most small appliances are straightforward to assemble, but I actually had to consult the instruction manual to figure out how everything fit together.
After setting up the ice cream maker, I immediately put the 1.5-quart bowl into my freezer, as it needs to freeze for around 24 hours before use. I also filled up the three "Mix In" containers with mini M&Ms, rainbow sprinkles, and chopped walnuts. The appliance comes with a funnel that you can use to test whether toppings will fit through the dispenser—the mini M&Ms are a tight fit, and they'll often get broken into smaller pieces as they go down the chute.
While I waited for the freezer bowl to be ready, I browsed through the included recipe booklet and was impressed with the variety of recipes. There are basic options like vanilla and chocolate soft serve, as well as more adventurous picks like creamy mint ice cream made with real mint and banana-nut ice cream. There are also recipes for frozen yogurt and dairy-free ice creams, as well as alcoholic and non-alcoholic frozen drinks.
Test 1: Vanilla Soft Serve
For my first few tests with the Mix It In Soft Serve Maker, I wanted to stick with simple recipes. The first ice cream I made was plain-old Vanilla Soft Serve, which only required four ingredients: whole milk, heavy cream, sugar, and vanilla extract. After mixing the ingredients together, the directions say to chill the mixture overnight, so I put it in the fridge and returned to it the next day. There was a film that had formed on top of the ice cream base, but it was easy to whisk back into the liquid.
Once I was ready to make ice cream, I placed the frozen freezer bowl in the appliance, replaced the lid and churning paddle, and turned the unit on. It makes a low humming noise during operation, similar to other frozen-bowl ice cream makers. To get the batter into the bowl, I had to stand on a stepstool, as the opening is on top of the appliance. I was only making ice cream for myself, so I used half the batter, and I let it churn for around 15 minutes.
When the consistency looked right, I pulled the lever to dispense my ice cream into a bowl. However, because I didn't make a full batch, the ice cream didn't come out in a steady stream. It would dispense three or four inches of ice cream, then stop for a few seconds. (This wasn't a problem on subsequent tests when I used the whole amount of batter.) I also dispensed some mini M&Ms into my ice cream, and overall, it was pretty good! The texture was just what I'd expect from soft serve, but the ice cream did leave a strange gritty film on my spoon as I ate.
Test 2: Chocolate Soft Serve
A few days later, I made the brand's Chocolate Soft Serve recipe. Similar to the vanilla recipe, you're supposed to make it the day before and chill overnight, and I have to admit I was wary of the batter, as the cocoa powder didn't seem to be incorporated into the milk/cream. I mixed this base in a metal bowl, and it was tricky to pour into the machine—it's much easier if you use a measuring cup or a bowl with a spout.
I let this recipe churn for 25 minutes, and wow, it was delicious! Perfectly creamy and a rich chocolate flavor. It did plop out of the dispenser a little at first, but then it became a nice, consistent stream. I dispensed it directly into an ice cream cone, and I even topped my treat with sprinkles. Some of the little pieces did miss the cone, but most were caught in the removable catch-tray under the dispenser. We only needed two servings of this ice cream, so I dispensed the remaining ice cream into a freezer container to save for later. It obviously wasn't "soft serve" the next day, but the flavor was still great.
Test 3: Banana-Strawberry Froyo
My partner is a big fan of banana ice cream, and after flipping through the recipe book, he picked out a recipe for banana-strawberry frozen yogurt to try next. It included strawberries, a banana, milk and cream, sugar, and several cups of Greek yogurt, and the batter tasted really good, so I was excited to make it.
Again, the bowl had to be frozen and the froyo mixture had to be chilled overnight, so it took 24 hours to prepare this treat. The advanced prep was one thing I didn't love about the appliance—there's a lot of forethought required. You can't just decide to make ice cream after dinner; instead, you have to start preparations the day before.
When it was time to make the froyo, I put the batter into the machine and let it churn for 25 minutes. (The recipe said 25-30, so I started on the low end.) When the time went off, I checked on the machine and found a hot mess awaiting me. The froyo was overflowing out the top of the appliance, and the mixing paddle was jammed because the batter had gotten too thick. Because it wouldn't turn, the froyo wouldn't dispense out the bottom, so I ended up just removing the freezer bowl and scooping out the dessert, which made a mess on the counter because there's a hole in the bottom of it. Despite the minor catastrophe, the froyo was actually amazing, and we'd definitely make this recipe again and just monitor it more closely.
During this test, I also put store-bought hot fudge into the warming station, and after 25 minutes, it wasn't warm at all. The very bottom was slightly warmer than room temp, but it was still the same consistency as when I put it in and too solid to drizzle over the ice cream. Needless to say, I was disappointed and probably won't be using that feature again.
Test 4: Piña coladas
The Cuisinart ICE-48 doesn't just make soft serve ice cream. It can also be used for a variety of frozen drinks, so we opted to make a batch of piña coladas in it. The recipe called for frozen pineapples, coconut milk, coconut cream, sugar, and lime juice, and unlike ice cream batter, it doesn't need to be chilled overnight. I was able to crush up the ingredients in my blender and then pour it straight into the frozen bowl.
This recipe churned for around 10 minutes, then you add in the alcohol if desired—in this case, we used white rum. Maybe it was just because it was a warm day, but the final drink was so good. I only made a half batch for myself and my partner, and we were both disappointed we couldn't go back for seconds.
I will say that churning didn't seem to do much to the mixture besides make it a bit colder. The pineapple was already frozen, so the mix already had a fairly slushy consistency going in. Still, the recipe was a hit, and we'll definitely be making it again.
Cleaning the Cuisinart Mix It In ICE-48 Ice Cream Maker
The Cuisinart ICE-48 Soft Serve Ice Cream Maker can be a bit time-consuming to clean. With a standard ice cream machine, you generally just have to clean the freezer bowl and paddle, but because this appliance actually dispenses the ice cream, there are several additional pieces that need to be washed after use.
The freezer bowl is straightforward to wash—I usually just melt off the ice cream residue with hot water, then wash it with soap. The paddle detaches from the machine's lid, and this component can go in the dishwasher, which is handy since it has lots of nooks and crannies.
The piece that I find the most irksome to clean is the lever mechanism that opens/closes the ice cream dispenser. It can be removed from the main unit, but you have to clean it both with the dispenser open and closed to get all the ice cream residue off, and there are a bunch of little areas that can be tricky to reach with a sponge.
Finally, if you spilled any ice cream while pouring it into the machine (a common occurrence) or dispensing, you'll also have to clean the lid and/or drip tray, but these are both flat and easy to wipe clean.
How does it compare?
Other ice cream makers are simply better than this model. Another Cusinart Ice Cream maker, the Cuisinart Pure Indulgence, made 'faultless' ice cream without the weird texture I found one on soft serve. There's a clear difference compared to the KitchenAid ice cream maker attachment, too, and both of the above are easier to clean than this model. It's really fun, and kids will love using the topping dispensers, but it simply isn't as good as other models.
What do other reviewers say?
There aren't many other reviews online for this ice cream maker, but they largely agree with my conclusions. This ice cream maker is really fun to use, and makes pretty good ice cream, but users on Amazon found cleaning it 'a real pain' and had issues with the dispenser. One reviewers on Williams Sonoma said that they 'wouldn't go out of their way' to buy it - it's really fun, but it's a nice-to-have, not an essential. It's a lot of work for something you'll only use a few times a summer.
Should you buy the Cuisinart ICE-48 Mix It In Soft Serve Ice Cream Maker?
While I did have a lot of fun testing the Cuisinart ICE-48 Soft Serve Ice Cream Maker, I wouldn't say it's a must-have for your home. Soft serve fans will definitely enjoy the tasty recipes that come with the appliance, and it's an added bonus that you can make frozen drinks. However, there are some shortcomings that make it less-than-convenient to use.
When I first started testing it, I thought it would be a fun device to bring out at parties, but it can really only make four or five servings at a time. You might be able to run a second batch of ice cream batter through the machine, but I suspect it wouldn't work as well since the freezer bowl thaws out quickly during use.
Additionally, this appliance requires a lot of forethought to operate. The bowl needs to be frozen for at least 24 hours, and most of the recipes have to be chilled overnight, as well. So it's really not a device you can use on a whim—which is generally how I decide I want ice cream.
Despite its flaws, I do think the ICE-48 is a fun appliance for families. Kids will have a blast mixing up fun recipes and dispensing sprinkles into their desserts, and adults are sure to love the icy drinks that the machine can whip up in a matter of minutes.
Sign up to the Homes & Gardens newsletter
Decor Ideas. Project Inspiration. Expert Advice. Delivered to your inbox.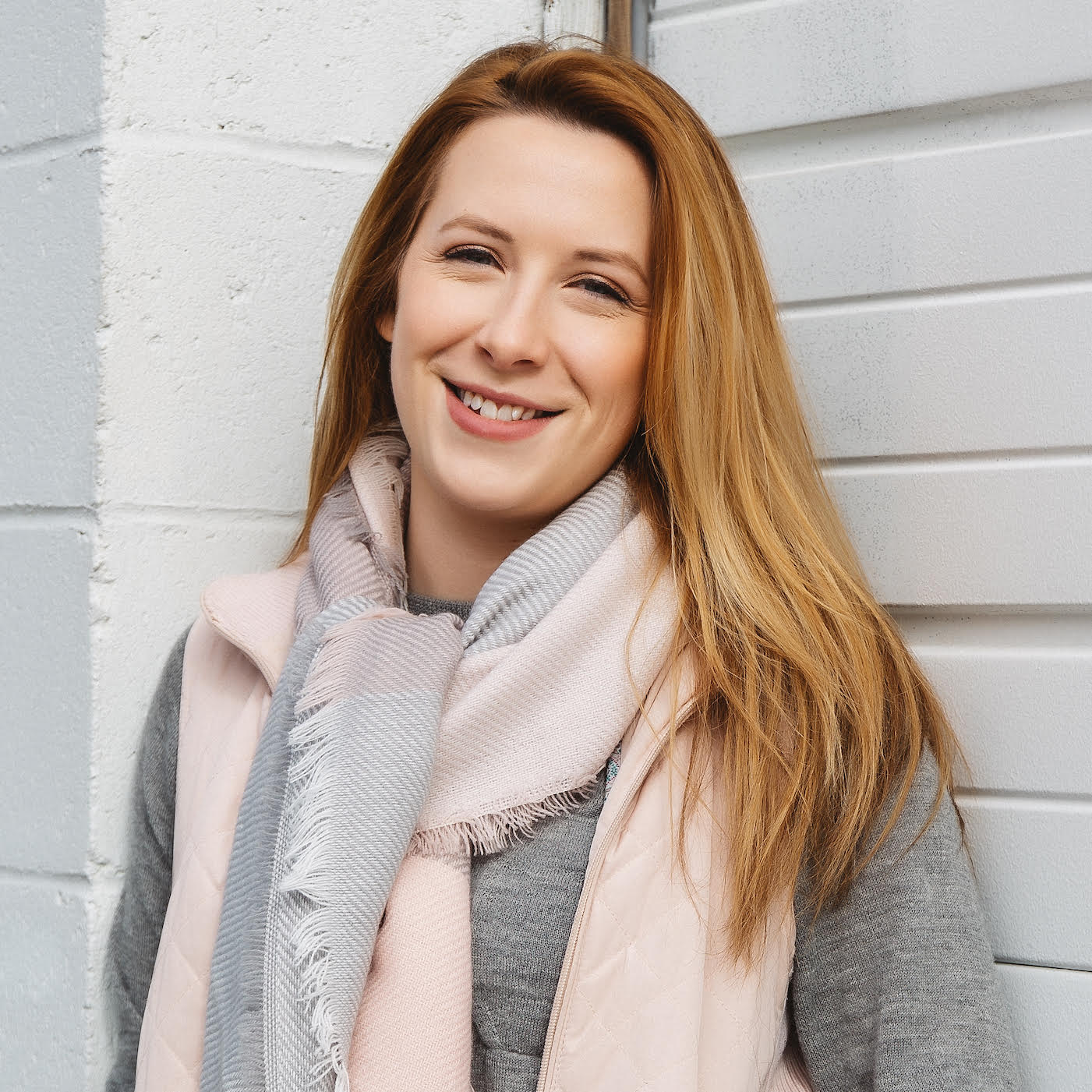 Contributing Reviews Editor
Camryn Rabideau is a writer and product reviewer specializing in home, kitchen, and pet products. In her five years as a product tester, she's tested hundreds of items first-hand, including many, many kitchen appliances for Homes & Gardens. Camryn does her product testing from her small homestead in beautiful Rhode Island.