Instant Vortex Slim 6-quart Air Fryer review: a big air fryer that won't dominate your space
Instant's latest air fryer aims to bring a generous capacity while opening up your countertop real estate. I think they've achieved it, but with an air fryer that otherwise doesn't particularly stand out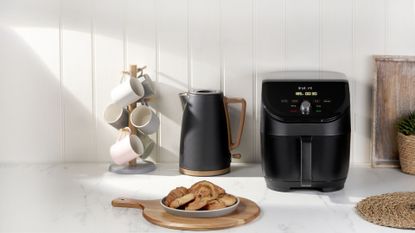 (Image credit: Instant Home)
This is a good - if slightly basic - 6-quart air fryer. The magic is that it's 20% smaller than the competition, somehow shrinking 6 quarts into a manageable appliance that's good for quick dinners for big families.
Reasons to buy
+

Slim but still good capacity

+

Great bacon

+

Delicious French fries

+

Good reheat function

+

Fair price
Reasons to avoid
-

Setting are all very similar

-

Average on roast vegetables

-

Average on fish sticks

-

QR code instructions
You can trust Homes & Gardens. Our expert reviewers spend hours testing and comparing the latest products, helping you choose the best for you. Find out more about how we test.
Sign up to the Homes & Gardens newsletter
Decor Ideas. Project Inspiration. Expert Advice. Delivered to your inbox.
Thank you for signing up to Homes & Gardens. You will receive a verification email shortly.
There was a problem. Please refresh the page and try again.
Air fryers are now an essential, bringing compact, cheap, reduced-oil cooking to any kitchen. However, as retailers compete to outdo each other, appliances that started out as compact 4-quart kitchen helpers have swelled to 6- and 8-quart behemoths with multiple frying drawers, taking up more and more room on countertops.
Instant's very latest air fryer aims to solve this issue. The Instant Vortex Slim 6-quart Air Fryer shrinks our favorite air fryer, the Instant Vortex Plus, by 20% while maintaining a generous 6-quart capacity. But can it offer good performance, too?
To see if it could, we took the Instant Vortex Slim into the test kitchen to try it on a variety of air fryer staples and see how it stacked up against the best air fryers.
Instant Vortex Slim Review
Instant Essentials Air Fryer Specifications
Swipe to scroll horizontally
| | |
| --- | --- |
| Type | Air fryer |
| Dimensions | 12.01'' x 15.31'' x 12.72'' |
| Capacity | 6 quarts |
| Maximum temperature | 120 to 400°F (49 to 205°C) |
| Cooking modes | air fry, bake, broil, reheat, roast |
| Power | 1700 watts |
| Colour | black |
| Material | plastic |
Unboxing the IInstant Vortex Slim 6 Quart Air Fryer
During unboxing we always watch out for unnecessary packaging. The Instant Vortex Slim came in a cardboard box with some polystyrene, which could be improved, as it's tricky to recycle this.
What struck me more is that the instructions come from a QR code. They're simple and easy to use - all you really need to do is plug in the air fryer and switch it on for an 18 minute test run to make sure everything's ready to go. once that's done, you're ready to cook.
However, if you don't have a smartphone or QR code reader on hand it might be tricky. We'd also appreciate a little more information - there's a 'getting started' page that doesn't have all of the information of the full instructions, but to be fair you don't need it.
Switching it on for the first time, I was impressed by the sleek light-up display. It looks great, and it's really simple to operate. However, it might show fingerprint marks. I also noticed the width. It's much longer than other air fryers to ensure the 6 quart capacity but it looks much better on a countertop. You can easily nestle it in amongst other appliances. Where other air fryers like the Instant Vortex Plus and the Ninja Foodi 6-in-1 dominate a countertop with their width, this is much sleeker. At first, I was worried that the compromise here is that it's long, jutting out across the width of the counter, but it's actually shorter than Instant's other Vortex model while maintaining the same capacity.
However, don't think that it's a compact machine. We also tested the Instant Essentials on the same day, and the Essentials would be much better suited to small kitchens in apartments or smaller homes. Of course, the trade-off is that the Essentials has a smaller 4-quart capacity.
Air frying asparagus
I first tested this air fryer with asparagus, which is a great way to see how it handles vegetables. With this test, we can see if it can achieve the crispness of air frying without drying out the ingredients, which is always a danger at these temperatures.
I loved it even as we put it in, as the long drawer was the perfect length for asparagus. This will apply to other foods, too, like long cuts of salmon or filleted chicken breast. The the preheat function, is automatic, and simple , though it took about 5 minutes to get to temperature. The gentle 'turn' notification as it cooks is clear but unobtrusive, unlike other air fryers.
When it came to the taste test, it made great asparagus, but it wasn't as good as in smaller air fryers. The temperature and cook time was the same to keep the test fair, but it wasn't as crisp and was slightly undercooked. I think this is a function of surface area - the Essentials could cook more quickly, as it was smaller, having 'less' air to heat and whip around the food. But don't think that I'm doing it down - it was delicious, crisp, but tender on the inside, there was just a better example on the day.
Air frying French Fries
We then cooked French fries from frozen. This is important because these are an air fryer staple, and it also shows us if the air fryer can tackle frozen food. It was really easy to set the time and temperature; all you have to do is turn the dial, and the narrow drawer is perfect for a big portion.
We made a huge plate of fries that's a great portion for families in half the time it takes to cook in a full-sized convection oven - 10 minutes at 350°F was all we needed. Just as with the asparagus, the fries could perhaps be a little crisper, but they were still delicious. I think this test proved that it's a good air fryer for families; it's easy to use and makes big portions without taking up as much countertop space as comparable air fryers.
Air frying chicken nuggets
A similar test to fries, with another frozen-food late-night snack staple. However, these are coated in batter, so it's a good test of whether the air fryer can handle those textures.
These were perfect. It was hardly gourmet, but as chicken nuggets go, they were faultless, with crisp breaded batter and soft, chewy chicken on the inside. It was like I'd just grabbed them from a drive-thru. Combined with the French fries, I think this air fryer is a good choice for busy parents. Sometimes all you have time to cook is frozen food - this will get a quick dinner of nuggets and fries turned out in minutes.
Air frying fish sticks
Fish sticks let us see how the air fryer can cope with fish and also with breadcrumb textures. I had a bad feeling with this one that they'd overcook - they take up such little space in the air fryer and are so delicate that I worried they'd dry out, so I reduced the time and temperature.
However, they were still slightly overcooked. They weren't inedible by any means, but they were a little drier than they should be, so while this air fryer is largely good with frozen food it isn't exceptional with flakier foods. However, it's not bad - these were still good, I've just had better.
Air frying bacon
We're always looking for well-rendered, crispy bacon with this test, and this air fryer passes with flying colors. It made good crispy bacon with perfectly rendered fat. I also found that the large gaps in the air fryer plate are great for reducing grease, as grease fell through the holes for a much less greasy rasher than others on test. It was crisp and delicious but somehow didn't taste too fatty or greasy, and nor was it too chewy.
Reheating fries
We cooked a lot of fries on this test day and it was time to break for lunch, so I gave the reheat function a test on all the fries we cooked. It worked exactly as expected, reheating all the fries in a few minutes, tasting almost as good as when we first cooked them.
Cleaning
We always take notes as we clean air fryers to see if they're easy to keep clean. The Instant Vortex Slim is dishwasher safe, which is always nice to see, and really easy to clean by hand. The only quibble we have here is that crumbs can occasionally get caught under the silicon feet that hold up the air fryer plate, which is a little fiddly to clean, but it's not a huge inconvenience.
How does it compare to similar models?
The display and capacity make this a much better air fryer than the Instant Essentials. While the Instant Essential made a much better vegetables, it's too small for big portions and so efficient that it dried out most of the items I tested with, even after adjusting over and over again.
It's 20% smaller than the Instant Vortex 6-in-1, which is remarkable given that they have the same capacity. However, the original Instant Vortex is better. It has a window, so you can monitor your food as it cooks, and smell-cancelling tech that banishes fried-food smells from your kitchen. However, the list price is $40 more than this Vortex Slim. I think that this is a great air fryer for families tight on kitchen space. There's better out there, but if you want big portions cooked quickly in a relatively small appliance, this is hard to beat.
---
Conclusion: should you buy the Instant Essentials 4 Quart Air Fryer?
Yes, I think you should buy it if you're a big family without much kitchen space. It will turn out lots of food quickly without utterly dominating the space.
However, it still takes up more than a foot on a countertop. If you're looking for a truly compact air fryer, this isn't it, and you should try a Beautiful by Drew Barrymore or the ironically-named Ninja Max XL. However, this is about as streamlined as you can get for a 6-Quart capacity.
Sign up to the Homes & Gardens newsletter
Decor Ideas. Project Inspiration. Expert Advice. Delivered to your inbox.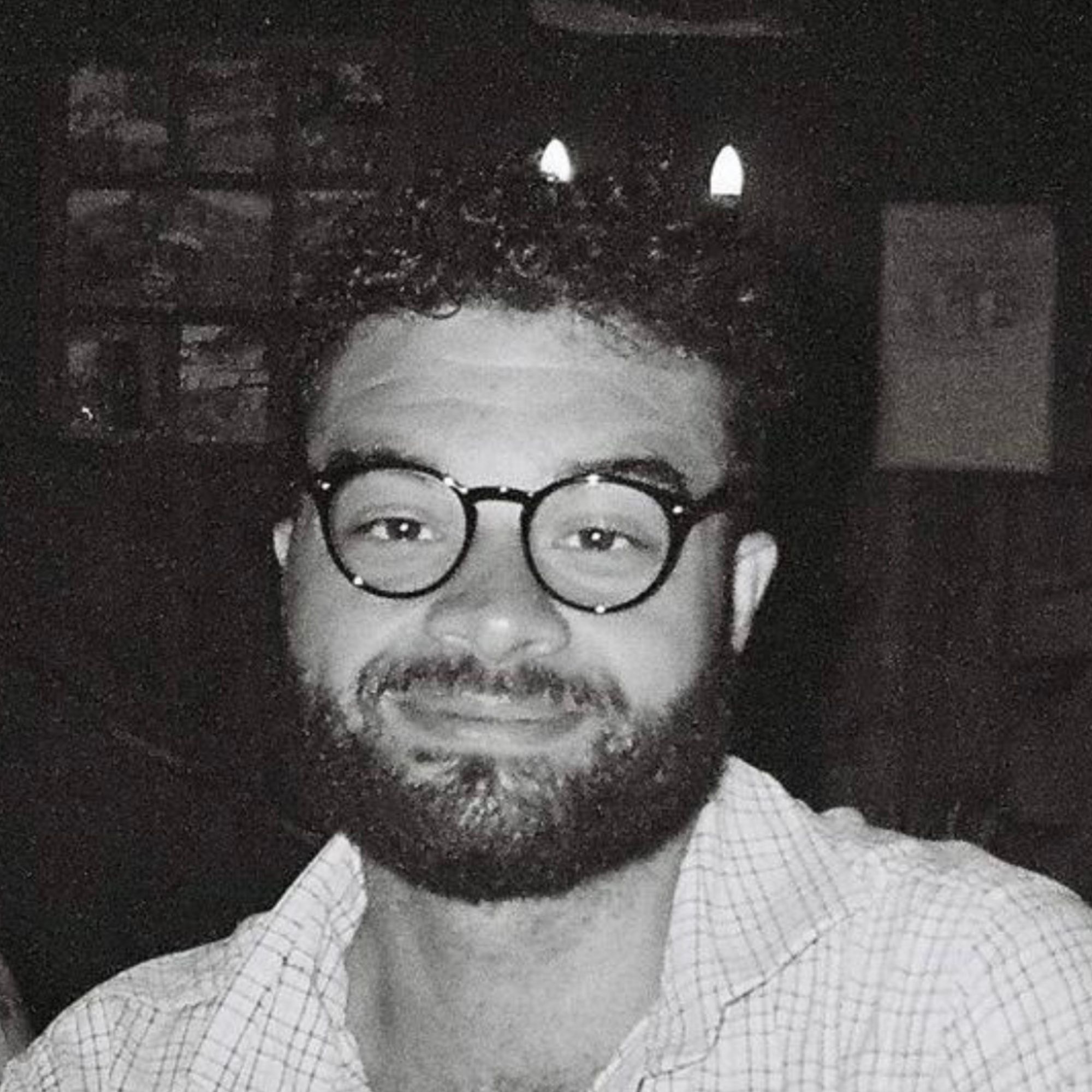 As Head of eCommerce, Alex makes sure our readers find the right information to help them make the best purchase. After graduating from Cambridge University, Alex got his start in reviewing at the iconic Good Housekeeping Institute, testing a wide range of household products and appliances. He then moved to BBC Gardeners' World Magazine, assessing gardening tools, machinery, and wildlife products. Helping people find true quality and genuine value is a real passion.