Alfa Nano pizza oven review: cook homemade pie like a pro
In this Alfa Nano pizza oven review we tried Alfa's gas-fired pizza oven, which cooks pizzas that resemble our favorite restaurant pies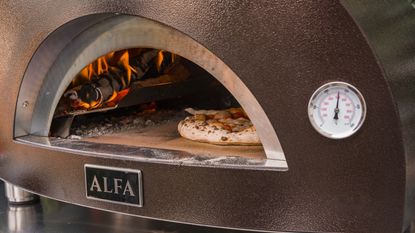 (Image credit: Alfa)
The Alfa Nano pizza oven is a serious pizza oven straight from Italy, that makes pizzas to rival your favorite pizzeria ... once you figure out how to cook on it.
Reasons to buy
+

Cooks professional quality pizza

+

Heats up quickly

+

Well-made

+

Attractive and functional design

+

Choose between gas or wood fired
Reasons to avoid
-

Takes time to get used to

-

Will take up a lot of space in your home

-

Assembly is a two-man job
You can trust Homes & Gardens. Our expert reviewers spend hours testing and comparing the latest products, helping you choose the best for you. Find out more about how we test.
Almost every Friday for the last 10 years, my family has had pizza night. We like to make it and we like to eat it. Up until a few months ago, I thought I made a pretty good pizza. But then, I tried the Alfa Nano pizza oven (formerly the Alfa ONE), and I was actually embarrassed to have called myself any sort of pizza connoisseur up to that point. The Alfa Nano is a complete game changer for home pizza chefs, and it will make it physically difficult to ever eat a pizza from your regular oven again.
After trying out the gas-fired version of the Nano for a few months, I'm convinced it's the best pizza oven you can buy for your home. It's a serious pizza oven, that makes seriously good pizzas.
All that said, it's not going to be for everyone.
Read on to find out why I love the Alfa Nano, who it'll work for, and who it won't.
Alfa Nano pizza oven: specs
Fuel type: propane, but there's a wood-fired version, too
Dimensions: 29" x22" x19"
Weight: 110 pounds
Oven temperature: up to 1,000°F (500˚C)
Oven heating time: 15 minutes
Pizza cooking time: as little as 90 seconds
Use: outdoor
Model name: Alfa Nano / Alfa ONE pizza oven
Who will the Alfa Nano pizza oven suit?
If you're considering the Alfa pizza oven, you are probably a true pizza fan. This pizza oven is not for the person who dabbles in pizza.
The reason for this is because it's an investment, in more ways than one. It costs more than the best grills, and it'll take up a good amount of room on your patio if you use it with the stand. It's also an investment in time, since you'll need to learn how to cook on the Nano, especially if you've never used a home pizza oven before.
So, this is the best pizza oven for two types of people. The first is home pizza chefs who have already gotten good at using a pizza oven and are looking for an upgrade, and second, pizza aficionados who are willing to take the time to perfect the art of the Alfa Nano.
If you fall into one of those categories, you're truly going to love this pizza oven.
Alfa Nano delivery & setup
Delivery
Like I've said, the Alfa Nano is a serious piece of equipment. And that starts with the delivery.
The Nano is made in Italy, and is shipped straight from the factory to your home. (It doesn't get more authentic than that!) I ordered both the pizza oven and the stand it goes on, and delivery for both took about two weeks, which was pleasantly surprising given the state of the global supply chain.
The day before we got the oven and stand, I got a call from a logistics company to schedule a delivery time window. The company offered lots of options, and the package was at my house the next day.
Since it's pretty heavy, the Nano was actually shipped on a pallet, and the delivery person used a pallet jack to get it off the truck and into my garage. The package itself was about three feet high by four feet wide which, again, included the stand portion.
Without the stand, the box for just the oven measures 30" x 22" x 18.5".
Setup
Overall, assembly for both the oven and the stand took just under two hours, from the time we opened the box until the time it was ready to use. The stand took roughly half that time. Putting the pizza oven together can be done by one person, but you'll need someone else nearby in order to lift the oven (definitely a two-person job).
The first thing to note is that, you'll receive a few sets of directions. One say North America, and the other is for Europe/UK. Make sure you're using the right set, otherwise things will get confusing.
The stand was straightforward enough to assemble, but did require two people on occasion to hold the pieces in place so that the screws would align properly.
The oven itself was not hard to put together. You basically screw the feet onto the bottom of the oven, insert the flue into the top of the oven, and screw on the ignition knob. But there were some smaller details that took time. For example, all of the exposed metal elements in the oven were covered with a Teflon sticker in order to prevent scratching (see photo above). This is important to protect the oven during shipping, but it just takes some time to remove the sheets before you use it. Hint, we made a hole in the sheet with a tack, and used the tack to gently lift up the sheeting to peel it off.
Setup safety
The Nano features a double-layer of ceramic fiber insulation, which not only helps retain the heat for cooking, but prevents the oven surface from reaching insanely hot temperatures. (A big perk if you, like me, have a bunch of small children).
Still, because you're working with a 110lb oven that reaches temperatures of up to 1,000°F, it's important that you have a safe, sturdy spot to set it up.
Alfa notes that the oven should be placed at least 20cm (8in) from the wall or any other equipment, as well as 50cm around the flue and 1m from the top of the oven.
If you have any questions about the setup of your appliance, you can email them to alfaventing@olympiachimney.com. It's better to be safe than sorry.
Alfa Nano pizza oven: design
The Alfa Nano is designed to be an at-home version of a commercial pizza oven, but aside from it's smaller size, it could surely still hold its own in a commercial setting.
For one, the pizza oven is made from the highest-quality materials. It has a stainless steel cooking chamber, a double layer of ceramic fiber insulation and four oven floor firebricks.
It's also designed to maximize the quality of both the cooking experience, and the pizza. The mouth of the oven is meant to maintain the heat of the cooking chamber, while also making it easier to turn the pizza during cooking. And, it includes a deflector which helps the heat release slowly from the flue, again, to maintain the heat of the chamber. The firebricks trap heat to ensure a crispy crust every time.
At 110lbs, this oven is solid and sturdy, and you don't have to worry about leaving it outdoors long term (though mine is on a covered patio).
From a style standpoint, the oven has a modern Italian flair. It's sleek and contemporary, and it looks as high-end as it is. I opted for the copper color, which is a muted shade that warms up the clean lines.
What's the Alfa Nano pizza oven like to use?
After we set up the pizza oven, we couldn't wait to try it. The good news? We chose the Alfa Nano gas-fired version (there's a wood-fired version as well), and it couldn't be simpler to get it up and running. You just light it (similar to a grill) and wait for it to heat up, which took about 15 minutes. Then, it's ready to use.
If you've used a wood-fired pizza oven before, then you'll appreciate how incredibly easy this is, because you won't have to deal with cutting logs to fit the oven, and maintaining the fire during the cooking process.
For our first attempt at the Nano, we used a store-bought pizza dough (a sacrilege, I know). I rolled it out, sprinkled some flour on the base of a cookie sheet, transferred the dough to the sheet, topped it with sauce and cheese, and took it outside.
From there, my husband scooped the dough onto the pizza peel that comes with the oven, and attempted his first throw into the oven. Except, the pizza stuck to the peel, and he didn't throw it in far enough, so it got sort of stuck to the bricks midway into the oven and folded in on itself. It ended up being more of a calzone. We did our best to straighten it back out, but this pizza oven it HOT. Essentially, you get one shot to throw your pizza, which is where the practice comes in.
We turned the pizza a couple of times, which is recommended for even cooking. This was also a little clumsy in the beginning, but has since improved. Ninety seconds later (that's all it takes!), we took the pizza out of the oven, let it sit for a bit, and gave it a try. Despite its haphazard looks, it was incredible. The crust was a bit charred on the outside, but chewy on the inside, and the toppings were cooked just right (at the least the ones that didn't end up on the bricks in the pizza oven).
It was enough to make us immediately want to try again.
For our second pizza, we added more flour to the base of the crust, and gave it another shot. With basically the same results.
After two ugly, but still delicious, pizzas, we decided to do some research on the right way to make pizza-on-a-peel. We found out a few key tips that have since helped us get better at pizza making, and have also learned a few through trial-and-error.
They are:
Start with smaller pizzas. The Alfa Nano is the smallest pizza oven size, so the opening isn't huge. While you get the hang of the pizza oven, smaller pizzas are easier to work with. We make ours no larger than the pizza peel, about 8–10" across. They cook so quickly, you can make a bunch in a short amount of time.
Transfer your pizza directly to the peel, and do it quickly. When your pizza is ready, scoop it up with the pizza peel, and toss it directly into the oven. The more time it sits on the pizza peel (or any other surface) the stickier it gets, and the harder it is to get it into the oven.
Use lots of flour, and add cornmeal, too. When you roll out your pizza dough, don't be shy with the flour. Add more flour than you think you need, and sprinkle in some cornmeal, too.
For our second attempt, things went much smoother (though I still wouldn't say we've mastered it, but like all true art forms, this one takes time, and the imperfect but glorious-tasting pizzas you'll make along the way are a very motivating consolation prize.)
I think the most important tip we learned was that smaller pizzas are easier to manage in the Nano, at least when you're starting out. The first time, we used whole pizza crusts for each pizza and tried to cook two full-sized pizzas. The second time, we cut the pizza crusts in half and made four smaller-sized pizzas, which were easier to manage.
We used store bought crusts again just for ease, but according to Alfa, if you truly want to perfect this oven, you should make your crusts yourself. The company has a whole resource library on its website including a recipe for the perfect
Should you buy the Alfa Nano Pizza Oven?
I love this pizza oven. It's become one of our favorite 'party tricks', because any time we have people over now, we make pizza. Everyone we've made it for loves it, too, and even when we make pizzas that aren't quite as good looking as what you'd get from a restaurant, they taste every bit as good (or better!).
It's an investment, but a worthwhile one if you plan to use it as much as I do.
About the reviewer
Kaitlin Madden has lived in three of the pizza capitals of the United States (New York, Chicago, and New Haven County, Connecticut), and likes to think she knows a good pizza when she sees one. She prefers New Haven-style pizza, but New York style is a close second. She still hasn't figured out Chicago-style.
Alfa sent her this pizza oven to try this spring and summer. She tested it in her family home on a covered patio.
Find out more about the Homes & Gardens testing process.
Sign up to the Homes & Gardens newsletter
Decor Ideas. Project Inspiration. Expert Advice. Delivered to your inbox.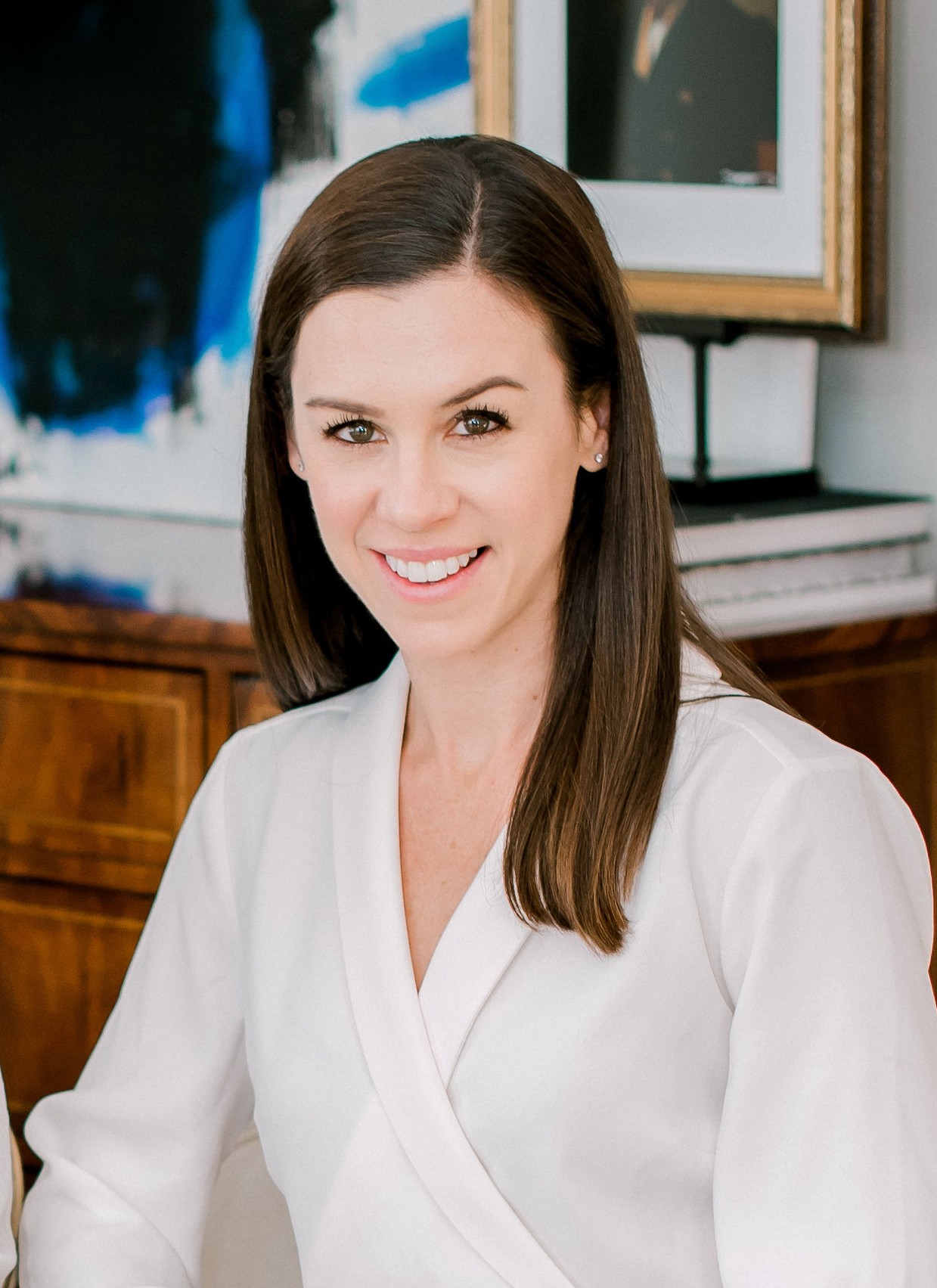 Executive Editor, Homes & Gardens
Kaitlin Madden Armon is a writer and editor covering all things home. Her work has appeared in Real Homes, Architectural Digest, Martha Stewart Living, Refinery29, Modern Luxury Interiors, Wayfair, The Design Network, and lots more. She graduated from Northeastern University with a degree in journalism and currently lives in Connecticut with her husband, three kids, and black lab.