BlendJet 2 blender review: great for active lifestlyes
The BlendJet 2 can't replace a regular blender, but it's a brilliant and low-cost option for those who want a compact travel blender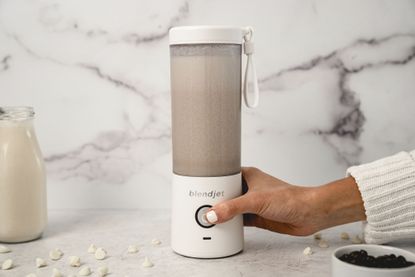 (Image credit: Blendjet)
The BlendJet 2 has a small internal capacity and only one blending mode, but it's a great blender for taking on trips or to the office. Here's what we thought when we put it to the test
Reasons to buy
+

A great range of colors

+

The price is reasonable

+

Easy to clean

+

Very portable

+

Can handle fresh fruit as well as protein powder
Reasons to avoid
-

The charging port could use a cover

-

It won't blend tougher ingredients
You can trust Homes & Gardens. Our expert reviewers spend hours testing and comparing the latest products, helping you choose the best for you. Find out more about how we test.
The BlendJet 2 is a lightweight blender that's designed to take on the go. Unlike family-sized alternatives that need to be plugged in to work, you can take the BlendJet 2 with you to the office, to the gym, or even on a road trip. It's not designed to be used with hot ingredients, so it won't replace a regular countertop blender, but given its low price and smart design, it would fit well into many people's daily routines.
We reviewed the BlendJet 2 for a week, using it to make protein shakes and fruity smoothies from scratch. BlendJet makes a line of powdered smoothies and protein powder smoothies, which we also tried when testing. Although it's not one of the best blenders on the market for versatility, it's certainly a contender for one of the best portable blenders you can use to travel.
BlendJet 2 review: specs
Colors: countless
Type: portable blender
Weight: 1.34lb
Capacity: 16 fl. oz
Speed settings: 1
Material: plastic
Dimensions: 9" L x 3" W
Motor: 5V
Setting up the BlendJet 2
Setting up the BlendJet 2 was very easy. BlendJet sent me a selection of smoothie packs, a portable sleeve, and a recipe book alongside the classic blender in a fun purple shade. The blendjet was fully assembled in the box, and you will never need to remove the blending cup from the blades as these are attached permanently. All you do is unscrew the lid, add your ingredients, screw it back on, and press to start blending.
I also reviewed the NutriBullet Go, which is a similar style portable blender, but comes with a removable base and a carry cup. I did enjoy being able to remove the blades, but this comes with the issue of having to store them safely, so the BlendJet 2 avoids this altogether.
The lid has a carry handle attached, and the internal capacity is 16 ounces, which is enough for a single drink.
To charge the BlendJet 2 you simply use the included USB-C cable and leave it for an hour. The battery claims to last 15+ blending cycles, but I'd say it lasted closer to 10 cycles when I tested it. Still, for a short charge time, that's not too bad.
While there is one button, there are two ways to use the BlendJet 2. You can either simply press the button to run a blending cycle, or hold the button down to activate a pulsing mode. While it's mainly designed to make drinks, the pulsing mode will be useful for making dips or crushing ice, where it's useful to shake up the blender or pulse to reach different ingredients.
Making protein shakes in the BlendJet 2
Seeing as BlendJet sells protein drinks, it's clearly designed to be used to make powdered drinks on the go. I think this is one of the main sells of the product – if you like to go to the gym before heading to the office, or you enjoy making meal replacement shakes while away from home, the BlendJet 2 is designed to make this process easier than ever. Plus, it's actually a lot smaller than a protein shake bottle.
I used the Very Berry protein shake with the BlendJet 2. It was advised to add 10oz of milk to the blender before pouring in the powder. I then screwed on the lid and pressed to start blending.
In about 20 seconds, I was left with a very delicious drink. It tasted like a fruit crumble, with hints of vanilla. The texture was a little grainy, but as I'm not a regular protein shake drinker, it's hard to know if this is something you'll find with any protein shake. Nonetheless, the taste was delicious, and I also enjoyed the peanut flavor and the strawberry banana.
Making fruit smoothie in the BlendJet 2
I couldn't test the BlendJet 2 without seeing how it handled berries. Although they're common ingredients in a smoothie, they can be tricky to blend, especially as I buy mine frozen. Blueberries often have stubborn skin, strawberries have tough cores, and my hand-carved honeydew melon had some remnants of skin on the outside. While these are a challenge to a blender, a good one will be able to leave you with a creamy consistency after blending for a minute or so.
I topped my strawberry, blueberry and melon with some nut milk and screwed the lid on. The lid never came loose, and I enjoy the handle, which is plastic and sturdy-feeling.
When I was ready to blend, I simply pressed the blend button and I was pleasantly surprised to find that the BlendJet 2 was able to circulate all of the ingredients in the cup to evenly blend every piece of fruit.
In the BlendJet recipe book it is advised to blend some drinks twice, so I let it blend for another 20 seconds to make sure I gave the blender a fair chance.
The finished drink was a purple color, and while there were some larger specs of blueberry skin floating around, it seemed quite smooth. I was impressed that just 40 seconds of blending in a relatively small device could achieve that, but when I poured my drink out I did notice a few chunks of strawberry core that the blender hadn't been able to pulverize.
Using the pulse function in the BlendJet 2
The BlendJet 2 claims to be able to make dips and crush nuts, which I was quite skeptical about. I tend to rely on the best food processors to make my dips, but I wanted to try a fresh rocket pesto to see if the BlendJet could handle more dry mixes.
I added some olive oil, rocket, basil, garlic, parmesan, and walnuts to the blending cup and double pressed the blender button to activate the pulse mode.
I pulsed for a few seconds, and found that the rocket was blended easily with the oil. When it came to the walnuts, they didn't come close to the blades, so I followed the advice in the recipe book and shook it up.
Because it's cordless, the blender is very easy to shake. It did make life easier, and while it won't be replacing my regular method any time soon, the BlendJet 2 did do a decent job of evenly chopping my pesto.
I was left with a rough consistency, which I enjoy with my pesto, and there were no chunks of nut or parmesan left un-blended.
I did encounter an issue when scooping the pesto out of the blender and into a pot. Because the blades cannot be removed, it was hard to get all of the pesto out with a spoon. Some was wedged underneath the blades, so I wasn't able to get all of it out, which was a bit of a waste of sauce.
Cleaning the BlendJet 2
No portable blender is dishwasher-safe. Besides, if you're on the go, you're unlikely to come across one. Thankfully, they are very easy to clean by hand. With the BlendJet 2, you can add some water and a drop of dish soap to the cup, screw the lid on, and run a blend cycle to clean away any residue.
I also found that shaking the BlendJet 2 was just as effective. The only issue I had was when making pesto, because garlic and oil can leave an odor and residue. It's hard to reach in and under the blades to clean every part of the blender, but I used a scrubbing brush to remove the oily residue.
When it came to cleaning, my main concern was making sure that I didn't get the charging port wet as I left it to dry. Because it's not covered, it would be easy to get water into the port and potentially damage the blender.
Should you buy the BlendJet 2?
I didn't have the highest hopes for the BlendJet 2, but it's actually quite a handy little blender to have in your kitchen or gym bag. It's quick to charge and blend, and can even act as a food chopper in the absence of a processor or pestle and mortar. I did encounter a few issues in removing more solid ingredients from underneath the blades, and cleaning oily residue was a bit tricky, but it's very capable when it comes to blending protein powder into a milkshake consistency, and was able to handle fresh fruit pretty well.
If you want a new portable blender to make life a bit easier, I would definitely recommend the BlendJet. It's not the most versatile or largest blender you'll find, so I don't think it could replace a bullet blender in your kitchen, but it will suit people with active lifestyles very well.
Sign up to the Homes & Gardens newsletter
Decor Ideas. Project Inspiration. Expert Advice. Delivered to your inbox.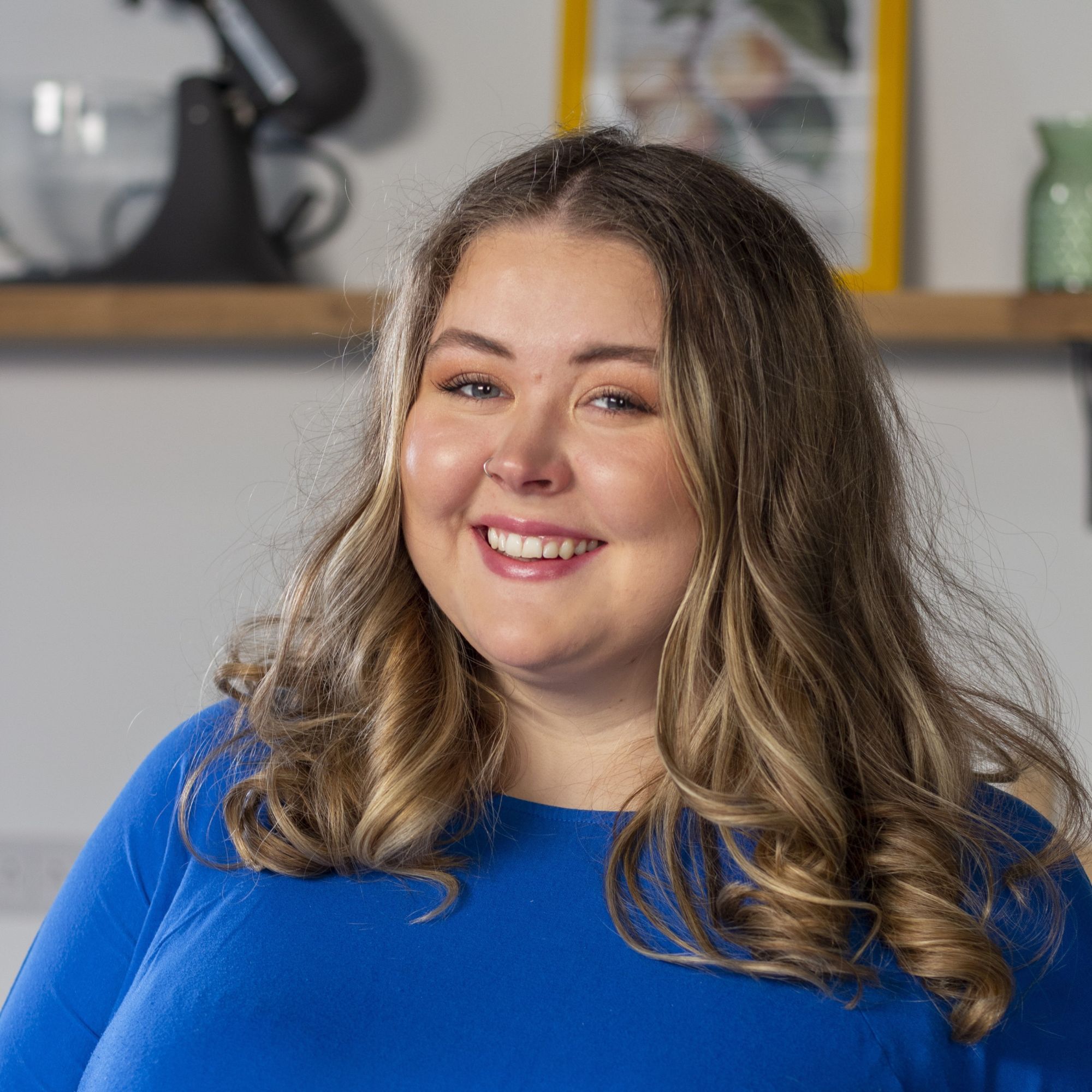 Millie Fender is Head of Reviews on the Homes and Gardens Ecommerce team. She specializes in cooking appliances, such as the best kettles, and also reviews outdoor grills and pizza ovens. Millie loves to bake, so she will take any excuse to review stand mixers and other baking essentials. When she's not putting products through their paces in our dedicated testing kitchen, Millie's reviews are conducted at home, meaning she uses these products in her own day-to-day life.