Casper Wave Hybrid Snow mattress review
What makes this top-of-the-line Casper, worth it? Get ready to dive deep into our experience with the Casper Wave Hybrid Snow mattress in our review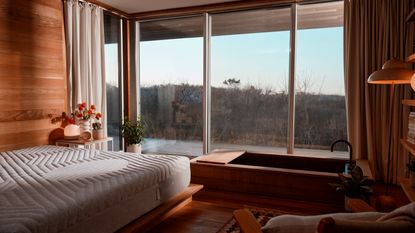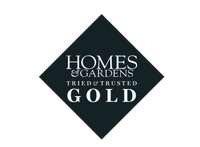 (Image credit: Casper)
You'll be riding the wave to a cooler night's sleep with the Casper Wave Hybrid Snow mattress. This luxurious mattress offers max support, breathability, and comfort for a refreshing sleep experience.
Reasons to buy
+

Casper's new Snow Technology help prevent overheating for 12+ hours and keep you 6 degrees cooler

+

Zoned Support + gel pods align your spine with extra support

+

Cool and comfortable

+

Responsive foam
Reasons to avoid
-

In-home set up only available for King and Cal-King customers

-

Edge support could be better
You can trust Homes & Gardens. Our expert reviewers spend hours testing and comparing the latest products, helping you choose the best for you. Find out more about how we test.
The right mattress builds the foundation for quality sleep. The Casper Wave Hybrid Snow mattress has all the intention to serve you a cooler bed that'll regulate your body temperature and keep aches and pains at bay. The Casper Wave Hybrid Snow is an extension of the luxuriously supportive Wave Hybrid mattress, with the addition of Casper's cooling innovations, referred to as Snow Technology.
Casper Wave Hybrid Snow Mattress At A Glance
Firmness: Medium
Type: Hybrid
Construction materials: Memory foam, latex foam, encased springs
Sizes: Twin, Twin XL, Full, Queen, King, Cal King
Height: 13"
MSRP: $2,095 - $3,795
I've had the chance to sleep on one of Casper's most premium offerings for several weeks now, and I'm ready to report back – and I'm feeling good. In fact so good, I think it's one of the best mattresses you can buy.
In the coming review, I'll lay out who will love the Casper Wave Hybrid Snow mattress, what it's like to sleep on, what sets it apart from other mattresses with its construction, and the million-dollar question: is it worth it?
Who will the Casper Wave Hybrid Snow suit?
All sleepers: The medium-firm design ensures that everyone can find comfort and support in their sleep position, whether you sleep best on your back, stomach, side, or a combination.
Couples: Not only is this bed suitable for all sleep types, but those who share a bed will also sleep soundly thanks to minimal motion transfer.
Those looking for increased support: The Wave is Casper's most supportive mattress offering, with Zoned Support Max, with continuous ergonomic zones for maximum support and full-body relief. A 3D foam shaping system that gently sinks shoulders for optimal spinal alignment, while gel pods cradle waist and lower back.
Those who sleep hot: The addition of Snow Technology incorporates special features like a cool-to-the-touch cover, cooling gel, and graphite "heat delete bands that act like thermal highways to draw heat away from your body for 12+ hours," and sleeps 6 degrees cooler than the Wave Hybrid. This mattress is one step closer to keeping your bedroom cooler.
Those looking for a premium mattress: It's Casper's most premium, decadent model.
What's the Casper Wave Hybrid Snow like to sleep on?
I'm generally a back sleeper, but also do find myself turning to my side, especially to use my phone when it's connected to the charger next to my bed ( I know, bad habit).
But, if there's one mattress that is helping me promote good habits, its just a few minutes on the Wave. I feel the pressure essentially melt away. It's supportive, so I've been waking up with fewer aches and pains, if any.
Full disclosure, I'm not one to say I sleep hot, at least to the point of night sweats, and I love the weight of fluffy blankets on top of me, so sleeping without covers is a non-starter. I do tend to notice that the spot on the mattress behind the small of my back will experience some heat transfer. That's not the case here, and I immediately noticed the treat that is slipping into a slightly cool bed. And not only is it cool and comfy when you get in, but it stays that way, until the next morning.
Breathability and cooling
It's fair game to say that the Casper Wave Hybrid Snow is one cool mattress. Its outer cover feels and stays cool to the touch, and the addition of a mattress protector didn't seem to inhibit its cooling properties. During the hot summer months, it was a welcome relief to lay across the mattress.
To develop this new premium add-on known as Snow Technology, Casper set out to address the sleep time problem that near half of adults were overheating throughout the night. went through a series of 150 tests to develop a mattress that'll keep you cool all night long. Casper testing claims that the Snow Tech will have you sleeping 6-degrees cooler than its standard Wave Hybrid Mattress. The Snow Technology is comprised of three different technologies to help you sleep cooler for up to 12-hours.
A breathable QuickCool Cover infused with phase-change cooling material gives a cool-touch sensation while cooling gel leaves you feeling fresh
HeatDelete Bands (thermal bands made of flexible graphite) continuously pull excess heat away from the body to help you sleep through the night and keep your body at a comfortable temperature. Casper calls these "thermal highways"
AirScape 3 features 3 layers of Casper's breathable foam that let body heat and humidity flow out and away from the mattress help prevent overheating
Comfort and Firmness
Comfort is subjective, but I found myself immediately finding comfort. I feel well supported. As it's a hybrid, there's not much sinkage factor, and it's still easy to move around.
As a heavier person, I liked that it gave me a good feeling of support in the lumbar area and that I didn't sink too far in. The mattress is slightly softer around your shoulder area for extra cushion (great for side sleepers) with reinforced firmer support for your spine and lower back to keep everything in line.
I'd rate the Casper as medium-firm, at about a 6. I had my father, who is also a heavier male, give it a lie on. He typically prefers a firmer mattress but found him well supported in this perfect intersection between soft and firm.
Pressure relief and support
The Wave is one of the most supportive mattresses I've experienced in some time. In fact, my father's first impression of the mattress was akin to sleeping on top of air, as if he's in a cloud. He's not usually the wordsmith of the family, but in this case, he is spot on in describing any pressure on his joints, and pain spots slip away.
Because I love to back up my experience with research and fact, I brought in a 50lb. kettlebell to measure firmness and pressure points. As photographed below, the kettlebell sinks about 5 inches into the mattress. For this concentrated weight, the kettlebell represents how the mattress responds to your pressure points. It also recovers extremely quickly.
Motion Transfer
The beauty of a memory foam mattress, well, you expect excellent motion isolation, and the Casper Wave could have you rolling or jumping on the other edge of the bed and your partner wouldn't notice. While I do sleep alone, to get an idea of motion transfer, I placed a cup of water on one side of the bed, and then sat in different places around the bed, watching the cup. It did not even teeter, perhaps until I was applying pressure to the mattress four inches or so away. Light sleepers will find themselves undisturbed should their partner be one for tossing and turning. The same goes for those who may dare to balance a beverage on their bed...spills are less likely, but we wouldn't risk it, even with the best waterproof mattress protector.
Edge support
For those who like to sit on the edge of the bed, you'll likely want to make sure you are firmly planted with depth into the mattress, otherwise, you will sink. I wasn't at fear or risk of rolling off the bed, but the edges definitely feel a little less secure than from about 6-inches in the mattress. It takes a sort of de-programming to stop myself from sitting casually at the foot of the bed, but it's not enough to stop me from gushing about everything else this mattress is amazing at.
Casper Wave Hybrid Snow design and construction
The Casper Wave features some of Casper's most sophisticated construction, with 6 layers spread across 13 inches.
The top QuickCool Cover is made with up to 121 recycled bottles (depending on bed size) infused with phase-change cooling material. It's immediately cool to the touch and will continue to help you sleep cool throughout the night.
Directly beneath the cover, transition into three layers of Casper's proprietary AirScape perforated breathable foam with an open-cell design. First, a thin coating of cooling gel on a layer of AirScape for a refreshing feel. Then, another layer of AirScape with those earlier mentioned HeatDelete Bands that "act like thermal highways, directing heat away from your body to help you sleep through the night," and latex. The third layer of AirScape promotes better airflow.
Now, getting into the supportive features of the Casper Wave, the memory foam is divided into three areas of Zoned Support™ Max to keep your spine aligned. It gently sinks shoulders and cradles your waist and lower back for proper alignment. You'll notice the mattress is softer under the shoulders, and firmer around the hips, waist, and lower back. There are also up to 84 gel pods positioned under the waist and lower back to add support and effectively reduce aches and pains.
Finally, at the bed's foundation individually wrapped springs add lift, support, and airflow with a firmer border to create edge support.
Ordering, delivery, and set up
Image 1 of 2
We ordered directly through Casper, though you can also shop it from various retailers like Macy's, Mattress Firm, or even Bed Bath & Beyond. Delivery was fast and free. As it comes through the post, I definitely saw my mail carrier struggling to get it down my driveway ( the Queen-size weighs over 110lbs.), and the box did arrive a little worn from shipping. Nevertheless, the mattress itself was still securely sealed and safe.
If you order the Wave model in a King or CAL King, an in-home setup is included in all US states except Hawaii and Alaska. With a queen, we were responsible for setting up ourselves, but we would have liked to see the option for in-home set up (even if a cost was involved) due to the sheer cost of this mattress compared to more basic Casper mattresses.
I advise that two people put the bed together, as it is quite heavy to lift out of the box, and onto the bed. The directions instruct you to place the mattress at the head of the bed, unwrap the outer plastic and pull it toward you. Once you open the inner plastic and start to unroll the mattress, it will start to expand almost immediately. The mattress can be placed on a slatted frame with slats less than 4-inches apart, or a foundation with a bed frame.
The mattress almost immediately expanded to about 12-inches, before reaching its full height by the next morning. I recall minimal off-gassing if any.
Casper warranty and trial period
Casper offer's a standard 100-night trial. In the event that you are dissatisfied with the mattress within the trial, returns are free.
Casper mattresses carry a limited 10-year warranty that covers deterioration with a visible indentation greater than one inch that is not associated with an indentation or sag from using an improper or unsupportive foundation or adjustable bed base; a physical flaw, or a manufacturing defect in the zipper.
Hoes does the Casper Wave Hybrid Snow rate online?
The Casper Wave Hybrid Snow reviews are lumped in with the Wave Hybrid Mattress reviews, as the Snow technology is marketed as an upgraded model. Of nearly a thousand reviewers, the mattress is rated at about a 4.5 of 5 on Casper's site, and the majority of all recent reviews are positive, save for a poor shipping experience from a third-party delivery service.
Is the Casper Wave Hybrid Snow worth it?
Yes! Yes! Yes! I haven't been able to stop gushing about the Casper Wave Hybrid Snow mattress since that first night's sleep. It's the perfect combination of soft, cooling, and supportive... basically fulfilling everything the mattress is marketed as. I'm always seeking out the very best in innovative sleep products, and the cooling features have made me a Casper convert.
My only performance drawback after coming from mattresses with reinforced edge support was that the edges were kind of soft. I certainly never felt like I would roll off the bed, but I did feel myself dip when I go to sit. Not a dealbreaker, but just requires me to sit deeper into the bed.
The next is a service that I'd love to see instituted from Casper. Unwrapping any "mattress in a box" is laborious to a degree, but after a certain price threshold, I'd want the option to have my mattress delivered, hauled up the stairs, and unwrapped for me. King and Cal-King sizes can get in-home setup, but I'd at least like to see it offered for other sizes. Because let's be truthful, a lot of us do value the ease of someone installing something for you, especially when heavy-lifting is required.
Yet, White Glove Delivery dreams aside, I acknowledge that convenience that comes from mattresses in a box, particularly that it can be set up on your schedule and they're more compact to transport around a home. Regardless of doorstep delivery or in-home set-up options, I think you'll be plenty pleased with the Casper Wave Hybrid Snow mattress and how it transforms your sleep for the better.
Where to buy
About our review – and our reviewer
Jaclyn is the US eCommerce editor across the homes titles at Future, including Homes & Gardens, where she specializes in a variety of topics ranging from vacuums to mattresses. She spends her days tracking the latest buzzworthy releases and testing a variety of products to determine whether they are worth bringing into your home. But because she could literally nap anywhere, anytime, and really needs a full eight hours of sleep to function, the opportunity to test out mattresses for our readers brings a new definition to the title of dream job! In what other world would she get the chance to sleep on the job!
All our reviews, as in the case of the Casper Wave Hybrid Snow mattress, are based on the real-life experience of using these products at home. Jaclyn slept on this mattress for over six weeks before beginning this review. The products are given to us free of charge and we test them for as long as possible before sending them back to the brand unless we are able to keep them as we are with this mattress. This means that we can continue to use the product which gives us the opportunity to return to our reviews for updating, so you can keep up-to-date with how it's fared over a period of time.