Elite Gourmet Double Door Oven: cheap, capacious, can't bake cookies
The Elite Gourmet Double Door Oven has a low price but a huge capacity. We sent it to our expert testers to see if this budget oven beat the competition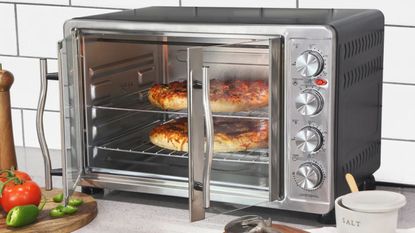 (Image credit: Elite Gourmet)
If you don't have an oven, the Elite Gourmet French Door Convection Toaster Oven offers several cooking functions in a countertop form. The appliance is large and bulky, but it has an impressively spacious capacity and performed well when cooking meat and even a whole rotisserie chicken. Still, this isn't a must-have appliance for most homes, as it mostly offers the same functionality as a full-size oven.
Reasons to buy
+

Multiple cooking functions

+

Extremely large capacity

+

Able to cook multiple foods at once

+

Great for rotisserie cooking

+

Reasonable price point
Reasons to avoid
-

Large and bulky

-

Doors get hot during operation

-

Not great for baking
You can trust Homes & Gardens. Our expert reviewers spend hours testing and comparing the latest products, helping you choose the best for you. Find out more about how we test.
While the best toaster ovens offer a variety of cooking functions, they're often fairly small and quite expensive. If you're looking for a model with a spacious interior and budget-friendly price point, the Elite Gourmet French Door Convection Toaster Oven will definitely catch your eye.
This oversized toaster oven is big enough to cook for the whole family at once—it can cook two 14-inch pizzas at once or fit a 20-pound turkey. It has a stylish design with French-style tempered glass doors, and it even has a rotisserie function and convection fans for more even cooking. It all sounds great, but we wanted to see how well it performs for everyday cooking.
I tested the toaster oven over the course of several weeks, using it to cook all sorts of food, from chocolate chip cookies to rotisserie chicken. The appliance excelled in some areas and fell short in others, so keep reading to find out what you should know before you buy.
Should you buy the Elite Gourmet French Door Convection Toaster Oven?
The Elite Gourmet French Door Convection Toaster Oven is a handy appliance, especially if you don't have a full-size oven. It works well for roasting meat, broiling food, and rotisserie cooking, and its spacious interior can easily accommodate a whole chicken or several racks of food. Plus, it's surprisingly affordable—you can often find it on sale for around $130, which is significantly less than many smaller toaster ovens.
However, this isn't a must-have gadget for your kitchen. If you have an oven, the only real benefit of this appliance is that it can cook rotisserie, and it might be hard to justify keeping such a large and bulky unit on your counter if you're only using it for that purpose.
Who would it suit?
This is a good choice if you want a toaster oven on a budget. It's also great if you have a big family, because the enormous near-10 gallon capacity is great for multiple pizzas and an entire rotisserie chicken. However, if you're a keen baker, I'd steer clear, because the cookies I made were far too overdone.
Specifications
Swipe to scroll horizontally
| | |
| --- | --- |
| Capacity: | 45 liters/10 gallons |
| Temperature Range: | 150-450 degrees |
| Functions: | Convection, Rotisserie, Convection Rotisserie |
| Exterior dimensions: | 13.98 x 21.06 x 15.55 inches |
| Power: | 1800 watts |
| Weight: | 24 pounds |
| Includes: | 2 removable wire racks, baking pan, crumb tray, rotisserie rod and prongs, rotisserie removal tool, and tray removal tool |
Unboxing the Elite Gourmet French Door Convection Toaster Oven
The Elite Gourmet French Door Convection Toaster Oven arrived in an extremely large box, but despite its oversized packaging, it was easy to set up. The oven was sandwiched between two pieces of packing foam and wrapped in a plastic bag, and all I really had to do was remove the packaging around it and its accessories.
I've used my fair share of toaster ovens in the past, but I was really shocked at the size of this appliance. It's more than 20 inches wide and almost 14 inches tall, and it takes up a lot of space. I actually had to set up the unit on the buffet cabinet in my kitchen, as there wasn't enough space for it on the actual countertop. It didn't sit quite flat (likely due to my old house's uneven flooring) so I had to put a piece of cardboard under one of the legs to get it level—the instructions say this is important to keep the doors from swinging shut on you. In addition to the oven itself, the box included two wire racks, a baking pan, and a crumb tray for the bottom of the appliance. There are also several accessories for rotisserie cooking, including a skewer, prongs, and a removal tool.
The whole appliance is stainless steel, save for the see-through glass doors, and there are four control knobs on one side. There are separate dials to control the upper and lower heat elements, which can be set between 150 and 450 degrees, as well as a knob to change the cooking function and an analog timer dial. Overall, the appliance was straightforward to set up and use, and I particularly liked that there are marks on the door that show you where to put the racks when using different cooking functions.
Test 1: Chicken Drumsticks
The first recipe I made in the Elite Gourmet oven was chicken drumsticks. I set the oven to its convection setting and turned both heating elements to 400 degrees, per the recipe I was using. I lined the baking tray with aluminum foil for easy cleanup, and after preheating the oven for five minutes or so, I cooked the chicken for 20 minutes total, flipping them halfway through.
I was really impressed with how well the drumsticks turned out. The skin was nice and crispy, and the chicken was well-cooked. All I had to do to clean up was throw away the aluminum foil.
Test 2: Kofte Meatballs
The next recipe I cooked in the oven was kofte meatballs, which are supposed to be broiled. The oven says to broil at 450, so I turned the top element on and let the oven preheat for a few minutes. Again, I opted to use the baking tray lined with foil, as I don't have any baking sheets that would fit inside the oven.
After putting the meatballs in on the highest rack, I noticed they weren't really cooking, even after several minutes. I ended up having to turn on the bottom element as well, and after that, the meat cooked as expected. The meatballs needed around five minutes on each side until they were nicely browned and cooked through.
When I was removing the baking tray from the oven, I accidentally touched my arm to the inside edge of the door, and it was hot. I ended up burning myself slightly, and after that, I made sure to carefully level the oven to prevent the doors from shutting when I was pulling out food.
Test 3: Chocolate Chip Cookies
The brand claims you can use the convection oven for baking, so I decided to try making cookies in it for dessert one night. I've mastered my chocolate chip cookie recipe at this point, so I confidently put them in the oven at 350 degrees for eight minutes.
Unfortunately, they cooked way too quickly. I came back to peek at them after five minutes, and the outside of the cookies were overdone and the bottoms were starting to burn. However, the inside of the cookies was still totally raw. I'm not sure why they cooked so unevenly, but it isn't a recipe I would repeat in this appliance.
Test 4: Rotisserie Chicken
Of course, I'd be remiss if I didn't test out the oven's rotisserie function, which is likely a selling point for many people. I purchased a whole chicken and trussed it for more even cooking, then rubbed it down with a mixture of seasonings, including paprika, garlic powder, onion powder, and salt and pepper.
Once the chicken was ready to cook, I inserted the rotisserie rod through the central cavity, then put the spikes on and pushed them into the meat to hold the chicken in place. There are also little screws that you tighten to keep the spikes from shifting as your meat rotates. The instruction manual suggests putting the baking tray on the lowest rack to catch drippings, and while it recommends only using the top heating element, I opted to set both of them to 400 degrees for faster cooking.
From there, it was just a matter of putting the rotisserie inside the oven and letting it cook. It actually turned very smoothly, and the chicken turned beautifully gold brown on the outside. The recipe I was following suggested cooking for 1.5 hours, but my bird ended up needing two hours before it registered 165 on a meat thermometer.
We let the chicken rest for about 15 minutes before cutting into it, and the end result was absolutely delicious. The skin was crispy and flavorful, while the meat was deliciously moist and tender. We will definitely be making this again.
Cleaning and storage
This toaster oven is easy to clean, especially if you use foil to catch drippings while cooking. I generally only needed to throw away the foil and occasionally wipe grease splatters off the glass doors. If you use the oven to toast bread, the removable tray in the bottom will also help to catch rogue crumbs.
This is the type of appliance that will probably stay on your counter all the time, as it's heavy and bulky to store. If you're looking for a toaster oven that you can tuck away when it's not in use, you'll probably want a smaller model.
How does it rate online?
The Elite Gourmet French Door Convection Toaster Oven currently has a 4.3-star rating from more than 6,000 reviewers on Amazon. Many of the positive comments mention the oven's spacious interior, which can easily accommodate frozen pizzas and other large items, and the rotisserie function gets consistently positive reviews, as well. Among the negative comments, some people note that the wire racks can't support heavy pans and the doors get very hot to the touch during operation.
How does it compare?
This oven simply isn't as good as others. For example, the cookies I made in this toaster oven were poor. Our tests found that ovens like the Café Couture Smart Toaster Oven, at Best Buy make much better cookies and are better for bakers. Others have much better safety features, like the Calphalon Performance Cool Touch, which has lots of anti-burn features.
However, this oven has a huge capacity that other toaster ovens can't match. It's also at least $100 cheaper than the other toaster ovens we've tested.
Sign up to the Homes & Gardens newsletter
Decor Ideas. Project Inspiration. Expert Advice. Delivered to your inbox.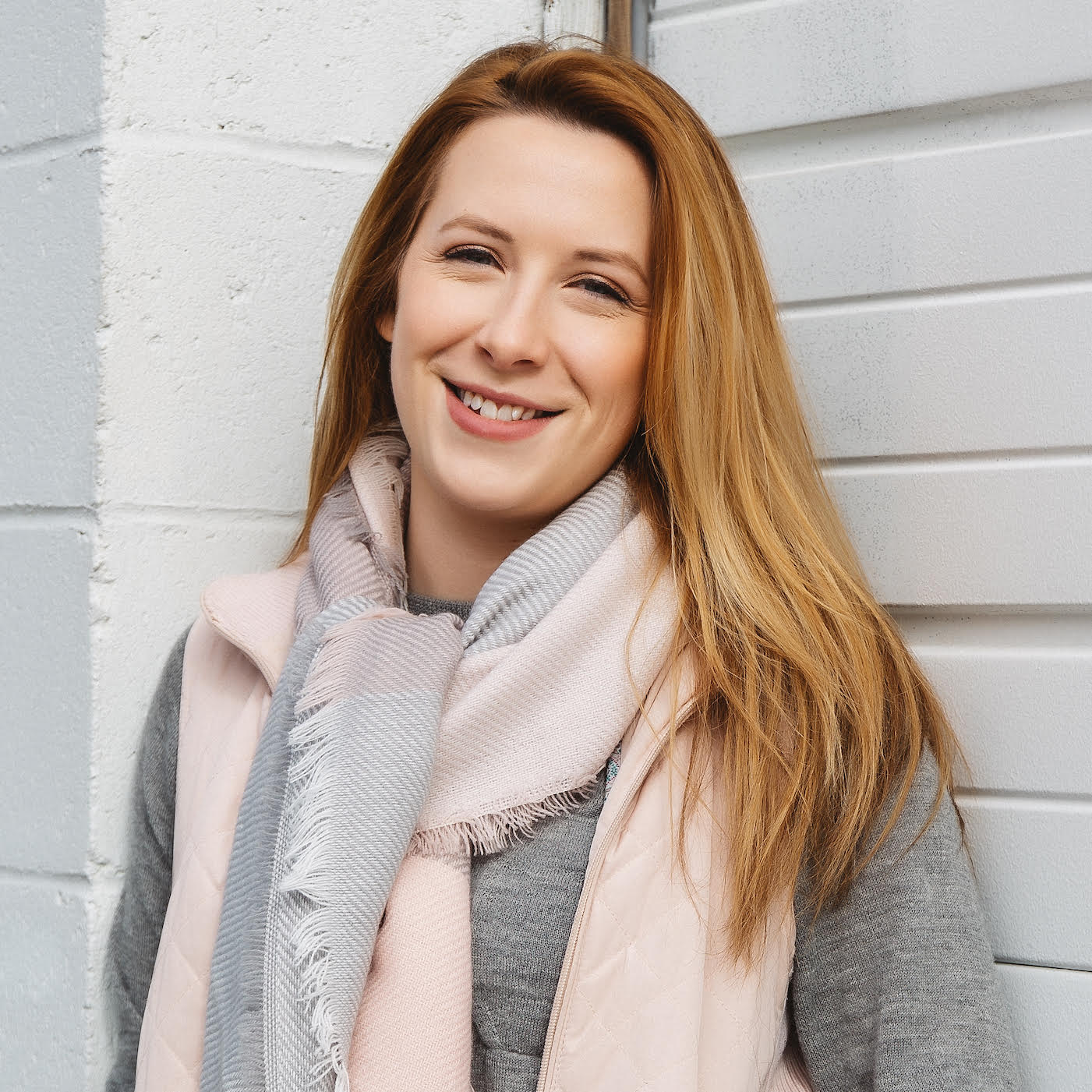 Contributing Reviews Editor
Camryn Rabideau is a writer and product reviewer specializing in home, kitchen, and pet products. In her five years as a product tester, she's tested hundreds of items first-hand, including many, many kitchen appliances for Homes & Gardens. Camryn does her product testing from her small homestead in beautiful Rhode Island.