Morento Air Purifier – slick, smart, and affordable
The Morento air purifier is excellent for every room. With a range of settings it's effective for allergy sufferers and urban environments.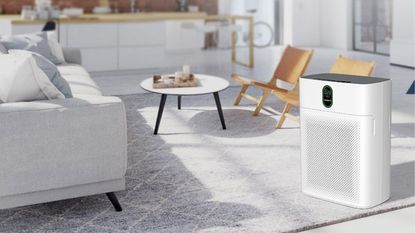 (Image credit: Morento)
This is powerful with wide coverage, an integrated monitor, effective filtration, and excellent build quality. It's subtle and quiet, perfect for any user.
Reasons to buy
+

Great for large rooms

+

Quiet

+

Feels premium

+

Sleek and easy to use
Reasons to avoid
-

No remote controls

-

Hard to hide cord

-

Need to replace filters
You can trust Homes & Gardens. Our expert reviewers spend hours testing and comparing the latest products, helping you choose the best for you. Find out more about how we test.
Sign up to the Homes & Gardens newsletter
Decor Ideas. Project Inspiration. Expert Advice. Delivered to your inbox.
Thank you for signing up to Homes & Gardens. You will receive a verification email shortly.
There was a problem. Please refresh the page and try again.
Air purifiers are home essentials if you live in urban areas. There are lots of different models on the market offering a range of complicated functions, but sometimes, simple is best.
This little workhorse is an effective, attractive unit, designed with a HEPA air filter and double side air intake.
It's excellent quality and an expert air purifier and fan. Peaceful but powerful, it makes for a quick and quiet worker in any room.
As with all of our picks for the best air purifiers I tested this in my home over a few weeks, making use of the automatic functions, night settings, and air purity sensors. As a basic air purifier, this is excellent.
Specifications
Swipe to scroll horizontally
| | |
| --- | --- |
| Model | HY4866 |
| Stages of Filtration | 3 |
| Filter Type | HEPA |
| Filter Lifespan | 3-6 |
| Dimensions | 6.61 x 6.61 x 8.98 inches |
| Weight | 2 lbs |
Unboxing
There's very little to unwrap with the Morento. It comes with a plastic bag, designed to prevent scraping in transit, some instructions, and a plug.
I connected the wire into the air purifier, plugged it into the wall and it was ready to go. You have to plug the wire into the side, so it will always be on view, but it's white and quiet thin, so not an eyesore. This comes with a range of functions, ranging from night mode to automatic.
Who would it suit?
This is a stylish air purifier, bound to fit into any space. It's technical, with a range of functions, but not overwhelming or cryptic. Even the most tech adverse person will be able to use it.
It's pretty small but plenty powerful. The HEPA filter is perfect if you suffer with allergies or hayfever, so well worth investing in.
What is like to use?
This works in two ways. The tower takes in air through the sides with a double-air system. Morento says that it can clean twice the amount of air to single fan models. I could feel the strength of this as soon as I turned it on. This is a powerful fan.
Test 1: Fan
The fan is easy to set up and use. The touch panel is bright and sensitive. The icons are clear, so it's intuitive and easy to navigate. I wish it had a remote, so I could control this from my bed or the couch, but that's the only criticism you'll hear from me.
I also noticed that it was quiet. Even at full fan power (the fourth settings), this wasn't loud. At full fan speed this didn't overpower my TV or music, so it comfortably sits in the background. This would work really well for a home office or if you wanted it in your bedroom. I even tested the sleep mode which operates on low power and noise, with all the lights off. I couldn't notice it was there and I'm not a deep sleeper.
I also tested the timer functions, which you can set for two, five, or eight hours. I used these when I was going to bed, because I didn't want the air purifier on when I woke up and left the house. It was easy to navigate between the settings and the air it stopped on the very second I set it to turn off.
Test 2: Air Purifier
I like seeing my air purifier at work and this air sensor is brilliant. It comes with a PM2.5 sensor that monitors your air and then displays the air quality. There's a color on the screen that will change if your air quality worsens, so you can keep an eye on the conditions in your home.
I always look for a HEPA filter, which works using an ultra-fine mesh. This words for dust, smoke, and pet dander, so is perfect for allergies, sensitivities, or if you live in polluted areas.
I tracked my home air quality by spraying some home fragrance and cooking in the same room as my air purifier. It was quicker to clear the air of perfume smells than food smells, but both were restored to a green (good) level of air quality within 15 minutes. This makes sense, because the CADR (clean air delivery rate) is 300 cubic meters per hour.
It's difficult to put a number to the filtration system, but Morento sells this as a tower air purifier which uses three stages rather than one. This just means that it catches bacteria, pet allergens, and smoke. After running the Morento whilst burning candles and after blowing them out, my 200 sq ft room was fresher within 15 minutes.
Cleaning, Storage, and Maintenance
I haven't been using this for six months, just two, so it's unsurprisingly that I haven't had to replace my filter yet. Morento says that it should last half a year before it need replacing, but I read lots of reviews saying that it will last longer. There's very little else you need to do to keep this purifying air and cooling your room.
When you don't need it, this tower shape is easy to stack away. It's relatively wide, but if you put it on it's side and slid it into a drawer, I don't think you would have a problem. However, I can't see why you wouldn't have this out. It's relatively subtle, taking up little floorspace and running quietly, and it does a good job.
How does it rate online?
I found lots of glowing reviews online. 99% of them raved about the Morento. I found lots of people who suffer with pet allergies found that this air purifier eased their symptoms. It's designed for large rooms, but if you want quick results, most people found that this thrived in small to medium rooms.
Some people thought that the plastic felt a little cheap and didn't like the stickers. I must admit that the stickers which come on the air purifier were annoying to remove and one left a paper train. With a little effort these come off. It's a small detail but matters, because it makes the air purifier look a little cheap.
How does it compare?
My go-to air purifier is the Dyson cool + humidify. This is nearly eight times the price, so it's almost an unfair comparison. I'd like to make it though. The fan quality of the Morento wasn't far off the Dyson. The speed at which it purified the air also rivalled the Dyson. The Morento wasn't as beautiful to look at and doesn't come with a remote or an app but I think that's a pretty good result for the Morento. If you just want an air purifier and you don't want the frivolous extras, this is an excellent buy.
Should you buy it?
At under $100, this is an excellent investment. It's easy to use and you can set it up and then forget about it. This will work quietly and efficiently in any room. Don't let the low price point make you think this is cheap, because it's not. The unit is quite stylish and it's subtle too, so it will blend in to the background, even when you're sleeping. This is an easy recommendation for me.
How we test
We test all of our products before we recommend them and this is no exception. I used this in my home for two months in the middle of summer before writing this review. I made notes on everything from filter changing to settings, so you would know whether this was an excellent deal or a mirage. If you'd like to find out more about how we test, you can visit our dedicated page.
Sign up to the Homes & Gardens newsletter
Decor Ideas. Project Inspiration. Expert Advice. Delivered to your inbox.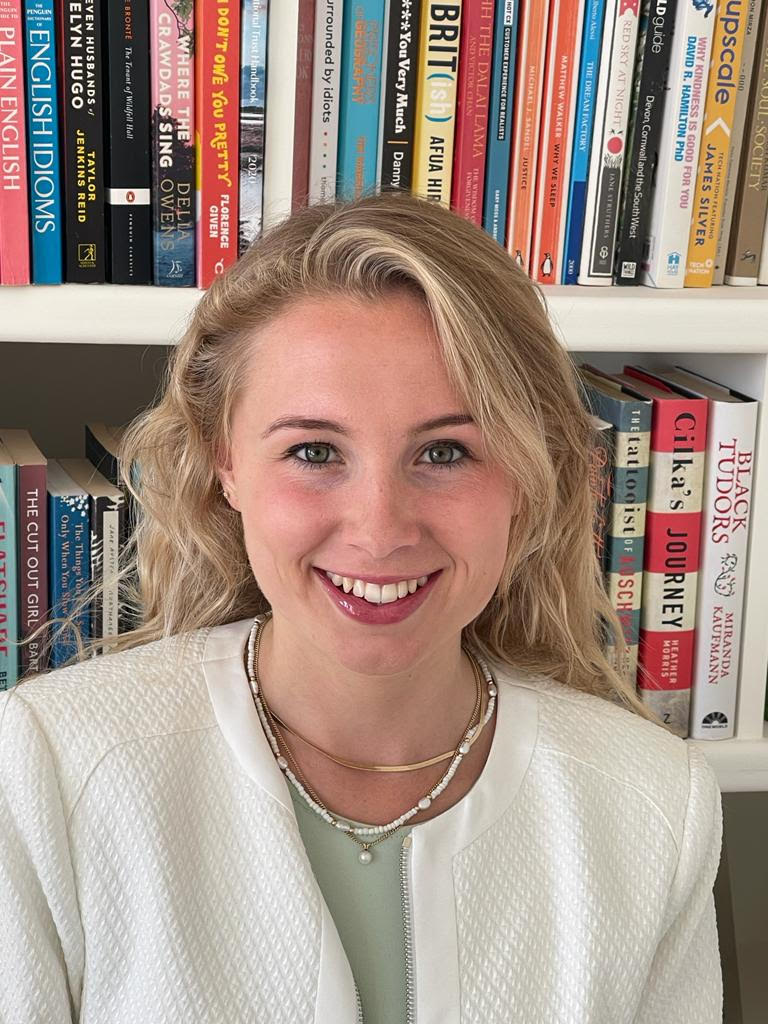 Laura is our eCommerce editor. Before Homes & Gardens she studied English at Oxford University. Alongside her studies, she qualified as a barista and trained as a master perfumer. This makes her our certified expert for all things coffee, candles, and fragrance. She has passed our five-step tests to become a certified Customer Advisor, making her our resident expert. Laura has worked for luxury retail brands, reinforcing the importance of quality and style over quantity and fads. She looks for products which have been designed with thoughtful finishes.