Shark Vertex Lightweight Cordless Stick Vacuum Review: Unassuming power in a lightweight, easy to use cordless
We tested the Shark Vertex Lightweight Cordless Stick Vacuum with DuoClean PowerFins, and it will have you ready to cut the cord without any compromises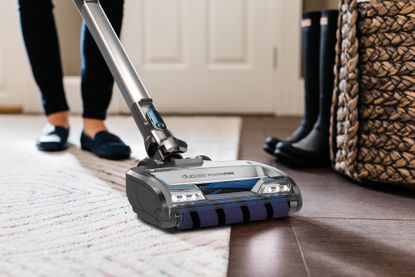 (Image credit: Shark)
Shark Vertex Lightweight Cordless Stick Vacuum with DuoClean PowerFins flexes it powerful suction with superior pick up, anti-hair wrap, a sufficient battery runtime and an easy to use design.
Reasons to buy
+

Quick Set-Up

+

Easy to fold down for storage, and compacts down to less than 3 feet for closet storage

+

Super lightweight

+

Easy to remove dust cup

+

Does not require a charging hub

+

Charges through a removable battery

+

Anti-allergen seal traps dust and allergens
Reasons to avoid
-

Cumbersome to unfurl back up from storage mode

-

Top-heavy

-

Small dustbin
You can trust Homes & Gardens. Our expert reviewers spend hours testing and comparing the latest products, helping you choose the best for you. Find out more about how we test.
Sign up to the Homes & Gardens newsletter
Decor Ideas. Project Inspiration. Expert Advice. Delivered to your inbox.
Thank you for signing up to Homes & Gardens. You will receive a verification email shortly.
There was a problem. Please refresh the page and try again.
The jump from a standard (corded) vacuum can feel like a big leap of faith, but once you make the switch to cordless, you'll never want to look back. That's the case with Shark's newest and most deluxe cordless vacuum option, the Shark Vertex Lightweight Cordless Stick Vacuum with DuoClean PowerFins (IZ462H), anti-hair wrap technology, and up to 60 minutes of run time on a single charge.
I've had the opportunity to try out this zippy vacuum for quite a few weeks, and it has streamlined my cleaning schedule, making it easy to hop around from mess to mess, and really get into tight spaces without having to worry about cords getting in the way.
Read on to see why the Shark Vertex Lightweight Cordless Stick Vacuum with DuoClean PowerFins (IZ462H) merits your consideration as you upgrade your vacuum set up.
Want more options in terms of cordless? Our best cordless vacuum guide details the pros and cons of the top-selling units on the market.
Who will love the Shark Vertex Lightweight Cordless Stick Vacuum with DuoClean PowerFins?
The real question here is, who won't love the Shark Vertex Lightweight Cordless Stick Vacuum. The cordless design is lightweight, versatile, and easy to use, which will suit people of all ages and abilities. As an added bonus, the anti-hair wrap and suction power features will delight those with extra long hair, or with pets who shed. The compact design makes it easy for those who are tight on storage space or to stash away in an extra closet for quick clean-ups. Finally, those with sensitivities to allergies, or want to make sure all traces of dust and potential irritants are removed from the air with the addition of a washable HEPA filter.
Shark Vertex Lightweight Cordless Stick Vacuum with DuoClean PowerFins: Specifications
Maximum power: 281 watts
Dust capacity: .34qts
Cordless: Yes
Runtime: Up to 60 minutes
Charge time: Approx. 3 hours
Cleaning path width: 10.63in.
Dimensions: 10.23" L X 9.65" W X 46.46" H
Weight: 9.04lb.
Filter: Washable HEPA, Foam and Felt
Warranty: 5 years
Attachments: crevice tool, pet tool, anti-allergen dust brush
Shark Vertex Lightweight Cordless Stick Vacuum with DuoClean PowerFins: features and functions
DuoClean PowerFins
The core component of the Shark Vertex models, and the latest in Shark's technology feature two rollers to suck up dirt and dust that maximize floor contact for continuous cleaning. It's kind of like two vacuums in one, and sucks up twice as much in one pass-through. The PowerFins roller and a soft roller uncover dust and debris from carpets, directly engage floors, and pick up more in every pass. The soft roller picks up small debris and dust while the silicone PowerFins dig deep into carpets and directly engaging floors for better pet hair pickup, as opposed to vacuums with standard bristles.
Self-Cleaning Brushroll
Shark's vacuums are leaders in the anti-hair wrap movement. With the self-cleaning brush roll, human and pet hair don't get caught or wrapped in the rollers and reduce suction power.
Multi-Flex Technology
Not only are you unrestricted by cords with this Shark Vertex, but the addition of Multi-Flex Technology also enables you to contort the vacuum into different positions to access hard-to-reach areas. For instance, it flexes up to a 90-degree angle so you can access low areas without bending over, and it's what allows the vacuum to fold in half for compact storage.
Hypervelocity Accelerated Suction
Not your ordinary cordless vac. The addition of Hypervelocity Accelerated Suction delivers a direct airflow path for incredible deep-cleaning performance.
Anti-Allergen Complete Seal Technology
Traps allergens on contact with its HEPA Filtration system and Anti-Allergen Complete Seal Technology that doesn't expel irritants back into the air. The brush rolls continually rotate to ensure air is only sucked in one direction.
Convertible Handheld
In addition to the standard upright mode, you can also seamlessly detach the handheld for above-floor cleaning, and even use the wand for hard-to-reach areas. The included attachments clip on with ease for targeted cleaning.
Floor Settings and Battery
The cordless features two settings: hard floor and carpet. For added power, pull the trigger on the handheld vacuum to activate Boost Mode. The vacuum continually operates until you slide the switch, but Boost Mode requires you keep your hand on the trigger, and uses you the most battery power. If you're using just the handvac component, you can get 60 minutes of cleaning power. FOr hard floor cleaning, the battery lasts 34 minutes, for carpet, it lasts 23 minutes, and when you use Boost Mode you get just 10 minutes. An indicator light on the backside of the handheld refers to the battery life remaining.
Attachments
This particular Shark vacuum came with a variety of attachments to use with the handheld including a crevice tool, a pet multi-tool that multi-tasks to clean stuck-on debris and remove pet hair from upholstery, and a multi-angle dust brush for delicate objects, getting in narrow spaces, and dusting blinds. No accessory storage or sack, however.
What the Shark Vertex Lightweight Cordless Stick Vacuum with DuoClean PowerFins is like to use
Starting with set up, just a few quick clicks into place and you can be ready to go. The vacuum comes partially charged, so if you're antsy to hit the ground running, you can, but it is best to give it the chance to reach full charge.
It does not have a charging base or dock, which I personally preferred, since it enables me to store in a closet when not in use, rather than plugged in out in the open. Now, the beauty of this vacuum is that it charges via its removable battery, so you can charge by plugging into the vacuum and giving it a temporary resting spot, or just popping out the battery and letting it charge on the counter for a few hours. You can even purchase an additional battery if you'd like to have an extra on hand for extended cleaning sessions.
Like most stick vacuum designs, this Shark is top-heavy and does not stand upright. However, it does have some convenient features that made this a non-issue, like a rubber bumper to protect surfaces when you prop it up against the wall or furniture, and the swing-style mechanism that comes with the Multi-Flex technology mentioned above that allows it to curl over with a push of a lever into a stable unit less than three feet tall for storage. Getting it upright again takes a little more applied pressure to the lever, and the use of both hands to lift the heavier part back up.
From there, I was on my way, zipping through my hallway and living room, seeing how it did on area rugs. To navigate between hard floors and carpets, use the slide switch to choose between the Hard Floor, and the Carpet setting. Once you glide over the switch, the vacuum takes a second before it roars to life. The addition of LED lights on the floorhead illuminated the path in front of me as I cleaned.
I figured a cordless from Shark would do good on hard flooring with the soft roller front and center, but the real test is in how it performs on carpeted surfaces, and I was quite impressed, and rarely felt the need to pull the Boost trigger, though I did notice a difference when I used it.
By then, the dust bin was ready to be emptied, which involved separating the handheld from the vacuum and then angling the dust bin directly over the garbage. I did have to scoop out some of the large strands of hair that wrapped around the mesh filter inside, but nothing that was majorly inconveniencing.
The next trial was an unforeseen one, but I had to lift up my mattress and boxspring, which probably haven't been touched in 20 years, no exaggeration, and the cordless made it so easy to get behind the bed and underneath where all the dust bunnies had settled. I took the handheld and crevice brush along the baseboards and where the carpet met the wall for some much-needed TLC. Hopefully, it won't be another 20 years before that area under the bed gets some attention, but when it does, I'll be reaching right back for the Shark Vertex.
The Pantry Test
Introducing what I am calling the Pantry Test, the unscientific test that uses common pantry staples to test the suction capabilities of our vacuums. The Shark Vertex Lightweight Cordless Stick Vacuum passed with flying colors on both hardwood and carpets when I placed a quarter cup of cereal, a quarter cup of rice, and a tablespoon of sugar to see how the vacuum handled food particles large and small. In summary, on both instances, it powered right through and didn't push anything forward.
The Pantry Test on hardwood floors:
The Pantry Test on carpet
How does the Shark Vertex Lightweight Cordless Stick Vacuum rate online?
As of March 2022, the Shark Vertex Lightweight Cordless Stick Vacuum has a 4.5 rating on Amazon and a 3.9 rating on Shark's website. At our original time of testing in Feb. 2021, it had a 4.3 on Shark. The updated reviews from recent months mention the vacuum's battery life (and overall performance) didn't meet their expectations (see our note about vacuum run time), comment on the smallish floorhead, and found the vacuum itself loud.
How does the Shark Vertex Lightweight Cordless Stick Vacuum compare to other models?
The Shark Vertex Lightweight Cordless Stick Vacuum debuted as Shark's most premium cordless vacuum offering. Since, an upgraded Shark Vertex Pro lightweight cordless stick vacuum model has been released with boosted suction power, a 1 qt. dust bin, and a digital display. The new Pro model costs about $50 more, but we've also seen discounts over recent months that make the Shark Vertex Lightweight even more attractive in cost.
Both of these models in the Shark Vertex collection boast the most powerful suction by a long shot and the longest runtime (up to 60 minutes) and DuoClean technology. They also includes the anti-allergen seal, and a removable battery, which just one other model, the Shark Pet Plus Lightweight Cordless Stick Vacuum, features.
The Shark Vertex Lightweight Cordless Stick Vacuum is the "heaviest" of the cordless vacuums at just over 9 lbs, but we still found it extremely lightweight to use. The Pro is slightly lighter at around 8.8 lbs.
For comparison in run time, other Shark models only offer up to 40 minutes on a single charge.
Shark Vertex Lightweight Cordless Stick Vacuum with DuoClean PowerFins: Final Thoughts
All in all, I thoroughly enjoyed this vacuum. I never had an issue running out of charge for the areas I was vacuuming, and once I was finished, it was no problem to plug it in for a recharge. Going cordless enabled me to bring the vacuum anywhere I wanted to go in my house, and now I never want to trade that feeling.
Being cordless and lightweight, the trade-off in these types of vacuums will be a dust bin that fills up more quickly, but the one-touch operation to empty the dust bin is frustration-free.
The only part that did not live up to its expectations for me was the Multi-Flex technology. It was handy for folding the vacuum in half, but unfurling it was cumbersome and required using both hands. When it contorts into the "L" shape to reach down low, the vacuum became harder to maneuver, and just wasn't worth it in my opinion. But luckily, it's a feature I can easily look past, since operating the vacuum as a standard upright was intuitive and easy to maneuver.
For general household cleaning and upkeep, this cordless is well-suited for the task. Now, for deep, deep cleans, you'll probably want a more powerful vacuum on hand as well (i.e. an upright with a large-sized dust bin). But, if you're looking for a sleek cordless vacuum with powerful suction, a sufficient runtime, HEPA filtration, and won't get clogged by pet hair, I think you'll be extremely satisfied with the Shark Vertex Lightweight Cordless Stick Vacuum with DuoClean PowerFins in your home, and you'll never think twice about it.
Shark Vertex Lightweight Cordless Stick Vacuum with DuoClean PowerFins: where to buy
Sign up to the Homes & Gardens newsletter
Decor Ideas. Project Inspiration. Expert Advice. Delivered to your inbox.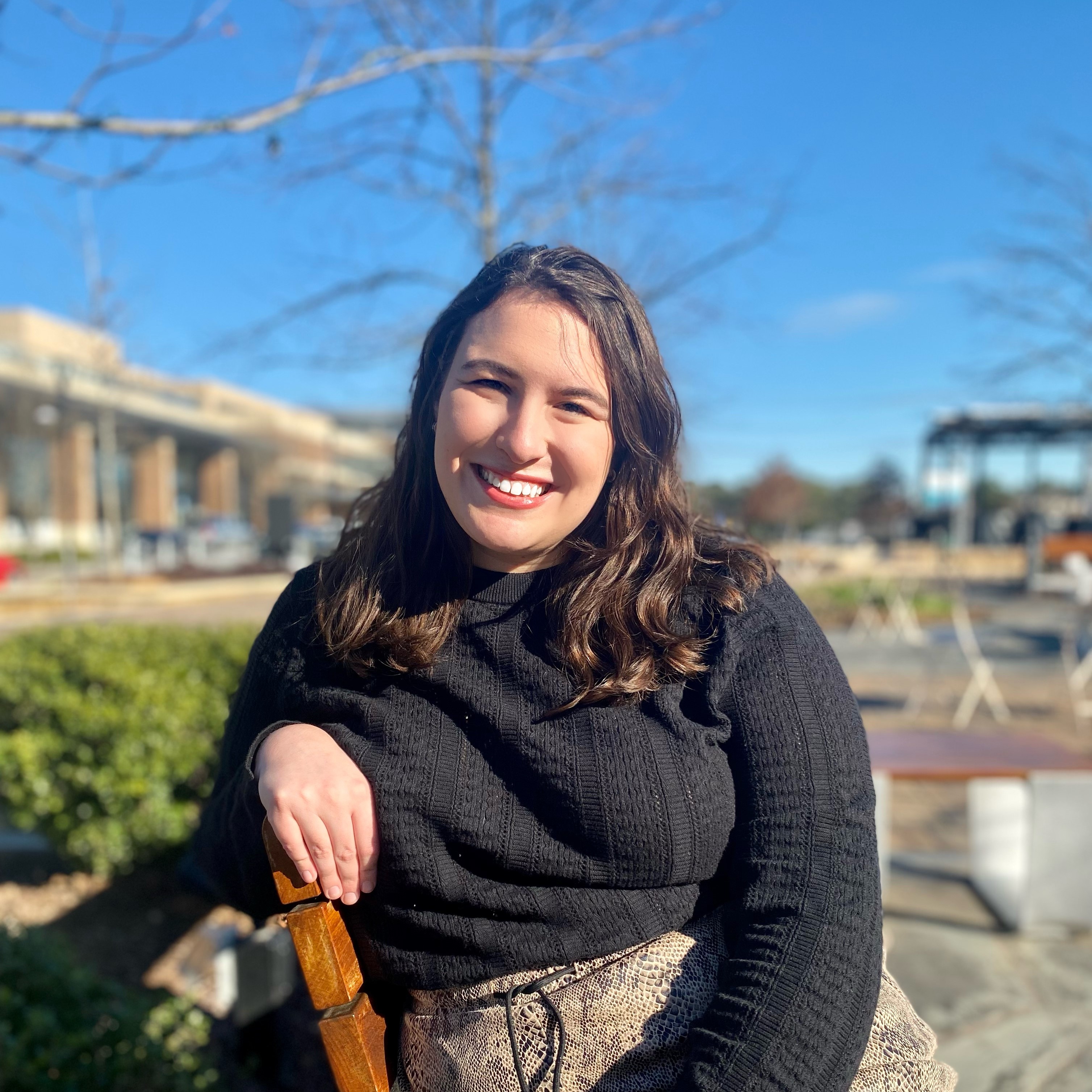 Jaclyn is H&G's eCommerce editor and oversees all things shopping. She's also a bonafide sleep expert, and previously managed all sleep content on Homes & Gardens and Real Homes– in fact, she has passed our five-step certification process to become a verified customer advisor on mattresses. She regularly scouts out the best of the best for buying guides to help you fill your home with only the best. She joined the team in January 2021. She has previously worked with Apartment Therapy, The Kitchn, The Spruce, The Spruce Eats, and MyDomaine. When Jaclyn's not working, she loves browsing real estate listings, unwinding with a chilled glass of Rosé, and entertaining her Cavapoo, Reese.