Tineco Pure One S12 cordless vacuum review: disrupting your cleaning routine for the better
We put the Tineco Pure One S12 cordless vacuum to the test. Read our review to see how this smart vacuum sets itself apart from its competitors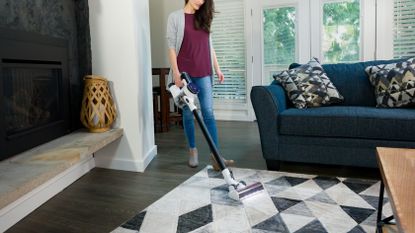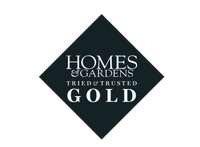 (Image credit: Tineco)
The Tineco Pure One S12 is an excellent and innovative vacuum, offering superior performance, unique and smart features like the iLoop Dust Sensor and wifi connectivity, and an all-around easy to use experience that left my home clearly cleaner.
Reasons to buy
+

iLoop Dust Sensor detects hidden dirt and automatically adjusts power

+

Accessory storage on wall mount dock

+

LED display indicates dirt level, battery, suction power, and possible malfunctions
Reasons to avoid
-

Only chargeable through wall-dock

-

Dust cup not the easiest to empty

-

Hair wraps around brushrolls ( but there is a tool to make removal easier)
You can trust Homes & Gardens. Our expert reviewers spend hours testing and comparing the latest products, helping you choose the best for you. Find out more about how we test.
A common complaint when we vacuum is we're cleaning, but we don't really know if our vacuum is actually working at the level we expect. Sure, back and forth over the floor a few times seems to get rid of visible debris, but are our floors actually clean?
Enter Tineco. Just a few years old as a company and they are already disrupting the vacuum industry in how we clean with its line up of wifi-connected vacuums that offer unique features like automatic suction control, and battery optimization, self-cleaning filters, and its most innovative feature: iLoop Smart Sensor, which detects dust and dirt. Seriously, some pretty exciting stuff.
I spent the last few weeks whisking the Tineco Pure One S12 cordless vacuum around my home. When I clean I've been compulsively keeping an eye on the iLoop Smart Sensor to guide me through to make sure I haven't missed a spot, rather than seeing what the LED floorhead lights illuminate. And in the end, I notice my floors are clearer and cleaner.
It was clear pretty early on in my testing that Tineco has created one of the best cordless vacuums on the market. It excels in a lot of areas: innovation, performance, and power.
Keep reading as I go into detail about what the Tineco Pure One S12 is like to use and the features that make it a standout in my forthcoming review, as well as some of the areas where it could be just a little bit better.
Who will love the Tineco Pure One S12?
The Tineco Pure One S12 will suit a range of people and homes. It's lightweight and easy to maneuver, which is appealing to all ages, and offers excellent suction and pick up on both carpets and hard floors.
It's marketed as a top choice for pet owners, with special tools for pet hair, but note, long hair still did wrap on brush rolls. Those with allergy sensitivities will like the varying filtration options that won't expel more allergens out into the air. However, when it comes time to empty the dust bin, you may have to get a little close with any collected dirt that doesn't slide out.
If you like attachments and customizable cleaning options, the Pure One S12 comes with a whole suite of tools to compliment your cleaning routine.
It's also undeniably techy, which will please anyone who loves special features or feedback on their cleaning progress. The iLoop Smart Sensor tech provides real-time feedback on the level of dust being suctioned up and serves as a sort of guide to how clean your floors are.
And if you want to watch YouTube while you vacuum along, well the Tineco smart app... and keeps a log of your cleaning times and the amount of dust collected.
Tineco Pure One S12: Specifications
Maximum power: 145 watts
Dust capacity: .6lt
Cordless: Yes
Runtime: Up to 100 minutes (50 min per battery)
Charge time: 3-4 hours
Noise: 71 dBA
Dimensions: 10.3 x 8.8 x 44"
Weight: 6.6lb.
Filter: HEPA and reusable pre-filters
Warranty: 2 years
Attachments: LED Multi-tasker Power Brush, Mini Power Brush, (2) Pre-Filters, Automatic Pre-Filter Cleaning Tool, 2-in-1 Dusting Brush, Soft Dusting Brush, Crevice Tool, Flexible Long Crevice Tool, Dual Charging Wall-Mounted Dock
Tineco Pure One S12: design
The Tineco Pure One S12 is built like your standard stick cordless vacuum with a detachable handheld that encompasses the motor, battery, various filtration systems and a .6 liter dust bin, a tube, and the Direct Drive LED Multi-tasker Power Brush. The floorhead is designed with both soft and stiff bristles that work best for carpets, but mighty effective on hardwood floors, with four LED lights to guide your path. The floor head easily swivels around for maximum maneuverability.
Each piece easily snaps together and releases with a one-touch button, including the attachments, which connect to both the tube and the handheld.
To operate the vacuum, you will either press down on the trigger ( which in my honest opinion was not the most comfortable to hold) or utilize the continuous power switch right next to it (my preferred way to operate). The LED display will indicate battery life and suction level. If you leave it on AUTO, it will adjust accordingly to the dust it detects, or operate manually using the touch-sensitive slider bar for the most precise level of suction we've seen.
Once the dust bin is full, I found it easiest to separate the handheld from the tube to bring it over to the trash can. It opens from both ends but has a lever for contents to drop from the bottom. The pre-filter is housed in the center of the dust bin, and can sometimes cause larger pieces to get stuck that need to be scooped out. The dust bin also utilizes an electrical component that means it can't be rinsed with water to clean.
To activate the wifi for the first time (to connect its smart app) you will also remove the dust bin to reach the wifi sensor button.
Tineco Pure One S12: features and functions
iLoop(TM) Smart Sensor Technology
This unique technology detects hidden dirt and automatically adjusts suction power in real-time, and is the main selling point of Tineco that other brands don't offer. A colorful band around the outer rim turns from red to blue to signify a clean floor, for a guided cleaning experience and reassurance that your floors are actually getting clean.
Smart Suction and Battery Control
The auto feature makes the most efficient operation of your battery life and will adjust the power for you, depending on the volume of dirt passed through the iLoop sensor, rather than the surface it detects. If you want to manually control the suction power to your project, a slider provides precise control of how much power is needed. However, choosing to use the maximum power will significantly reduce battery life.
LED Screen and App
The Tineco is one of a few vacuums that offer an LED screen to clearly indicate battery percentage, suction level, WiFi connection, potential blockages or errors, and the iLoop sensor status. The accompanying app displays the same information as well as your cleaning history, the number of dust particles collected, dust bin and pre-filter usage, and a link to YouTube, in case you want to watch music videos while you clean. It can also integrate with Amazon Alexa to get device information like battery level, reminders to clean, and cleaning reports.
Filtration
The vacuum features three filters: a mesh filter that encases a reusable pre-filter (inside the dust bin) and a HEPA filter that captures 99.97% of particles. The pre-filter is unique in that it that is cleaned without water, automatically, with no downtime using the special cleaning tool attachment, and it also includes a backup. The smart app tracks filter use to let you know when you should clean it, but a good rule of thumb is monthly for the pre-filter, and every six months for the HEPA filter.
Charging Wall Dock and Battery
The home base for the Tineco Pure One S12 is a white plastic wall dock with included hardware to adhere to your wall. It has space to hold up to three attachments and charge the included extra battery for quick access. In order to charge the vacuum, it must be cradled in the wall dock, with no other options to charge, using charging prongs that it aligns up with. While testing, this was the most inconvenient design flaw for me, since the Pure One S12 had no plugs that let me insert a charging cord into it. But, once this is your vacuum for the long haul, simply placing it back into its cradle will be easy and intuitive.
The Pure One S12 includes two batteries that both last up to 50 minutes, giving you up to 100 minutes of cleaning time. Cleaning with the attachments over the Direct-Drive Brush offers the full 50 minutes while using the Direct Drive Brush reduces the cleaning time to about 35 minutes, but if you use max power, the timing goes down to as short as 10 minutes.
Attachments
Each attachment features a quick-release lock that makes it easy to attach and remove any of the tools in one click. The Mini Power Brush, was effective for cleaning stairs, tackling pet hair, and ingrained dirt. The 2-in 1 dusting brush features a wide brush for upholstery that switches to a soft brush for hard surface cleaning. Another soft dusting brush with angled bristles worked well for dusting the blinds and other delicate surfaces. It also comes with two crevice tools: a standard design and a flexible long crevice tool for hard to search areas.
For vacuum maintenance, it also includes an automatic pre-filter cleaning tool that uses the vacuum's motor to clean dirty filters. A tiny hair cleaning tool with a small blade and little brush is also included to clean the brush rolls and dust bin, since hair does wrap around the brush roll.
The Pantry Test
I trialed the Tineco through what I call the Pantry Test, the unscientific test that uses common pantry staples to test the suction capabilities of our vacuums. I arranged a quarter cup of cereal, a quarter cup of rice, and a tablespoon of sugar to see how the vacuum handled food particles large and small. Not only does this method demonstrate the suction power across common sizes of debris, but gives you a chance to see how the iLoop sensor operates.
The Pantry Test on hardwood floors
With the larger clump of cereal, the vacuum pushed them across the floor and into the rice, but they were eventually captured. With rice and sugar it took little effort to vacuum, but it is fascinating to watch the iLoop Sensor turn completely red as it goes into overdrive to suction up the sugar.
The Pantry Test on carpet
The Tineco performed much better at suctioning up the large pieces of cereal on the carpet and yielded similar results as on hard floors above for the rice and sugar.
How does the Tineco Pure One S12 rate online?
As of April 2021, the Tineco Pure One S12 has a 4.5 rating on Amazon. One reviewer who continually updates on the wear and tear of his purchase (hint: still operating as well as day one) rated it above his Dyson V11, citing its lighter design, continuous power option, adjustable suction, removable batteries and a better crevice tool device as reasons for Tineco coming out on top. Critics mentioned a frustrating dust cup design that was difficult to operate, a need to constantly clean the filter to optimize performance, and drastically shortened battery life when on high as detractors from this overall great vacuum.
How does the Tineco Pure One S12 compare to other models?
The Tineco Pure One S12 is one of Tineco's most premium model and part of its lineup of smart vacuums. Compared to other Tineco models, the S12 offers the highest amount of suction and runtime. It's also one of the most expensive.
The S12 is actually available in three different variations. The S12 V which features a magnetic phone stand so that you can connect your phone to be the interface for the vacuum's smart features. The S12 EX includes a full-sized soft roller brush with LED lights that's specifically built for hard floors.
It's also designed to compete with the Dyson range, as seen in appearance and performance, but at a lower price point. It's most comparable to the Dyson V15 Detect, which launched in March 2021. The Dyson V15 uses a Piezo sensor to collect information on the amount of particles collected based on particle size and a never-before-seen green laser (as opposed to LEDs) to show dust particles in your path that are undetectable to the naked eye. While the only way to see the counter on the amount of dust gathered is via the Tineco app, the Pure One S12's iLoop Sensor guides you to how much debris is left. Another key difference between the two in use is that The Tineco utilizes both a trigger and continuous power switch for operation, while Dyson vacuums require you to keep your finger on the trigger the entire time.
Tineco Pure One S12: Final Thoughts
All around, the Tineco Pure One S12 is a great vacuum, offering excellent performance, unique features, and an all-around easy-to-use experience that left my home clearly cleaner.
It has some quirks in its design (that contributed to losing a part of a star) like the only option to charge or dock the vacuum is on the wall dock, a layer of dust collected on the outside of the vacuum rather than being suctioned up, and a hair wrapped around the brush roll. But performance and usability have clearly outshined those changes we hope to see on future models. And for those who expressed concerns about bin size: the bin filled quickly because this vacuum was very busy suctioning all the nasties that settled into my carpets and floors.
And once again, I want to call attention to the stand out design components like easy-releasing parts, a continuous power switch (in addition to a power trigger), and of course its smart properties like the iLoop Sensor and smart battery management that make it a really sound investment in your next floorcare purchase.
Tineco Pure One S12: where to buy
About this review and the reviewer
Jaclyn is the US eCommerce editor across the homes titles at Future, including Homes & Gardens, where she specializes in a variety of topics ranging from vacuums to mattresses. She spends her days tracking the latest buzzworthy releases and testing a variety of products to determine whether they are worth bringing into your home. All reviews are based on real-life experience of using these products around the home.
The Tineco Pure One S12 was tested in a traditional home with a mix of hardwood floors, carpets, and area rugs. A small non-shedding dog lives in the house, but still manages to track in his fair share of dirt. The device was tested over a period of several weeks.
As with all our reviews the Tineco Pure One S12 has been tested first-hand in our home, using it just as you would so you know exactly what you are buying. The products are given to us free of charge and we test them for as long as possible before forming our reviews. In this particular case, we are able to keep the vacuum, which will enable us to continue to use the product and gives us the opportunity to return to our reviews for updating, so you can keep up-to-date with how it's fared over a period of time.
Sign up to the Homes & Gardens newsletter
Decor Ideas. Project Inspiration. Expert Advice. Delivered to your inbox.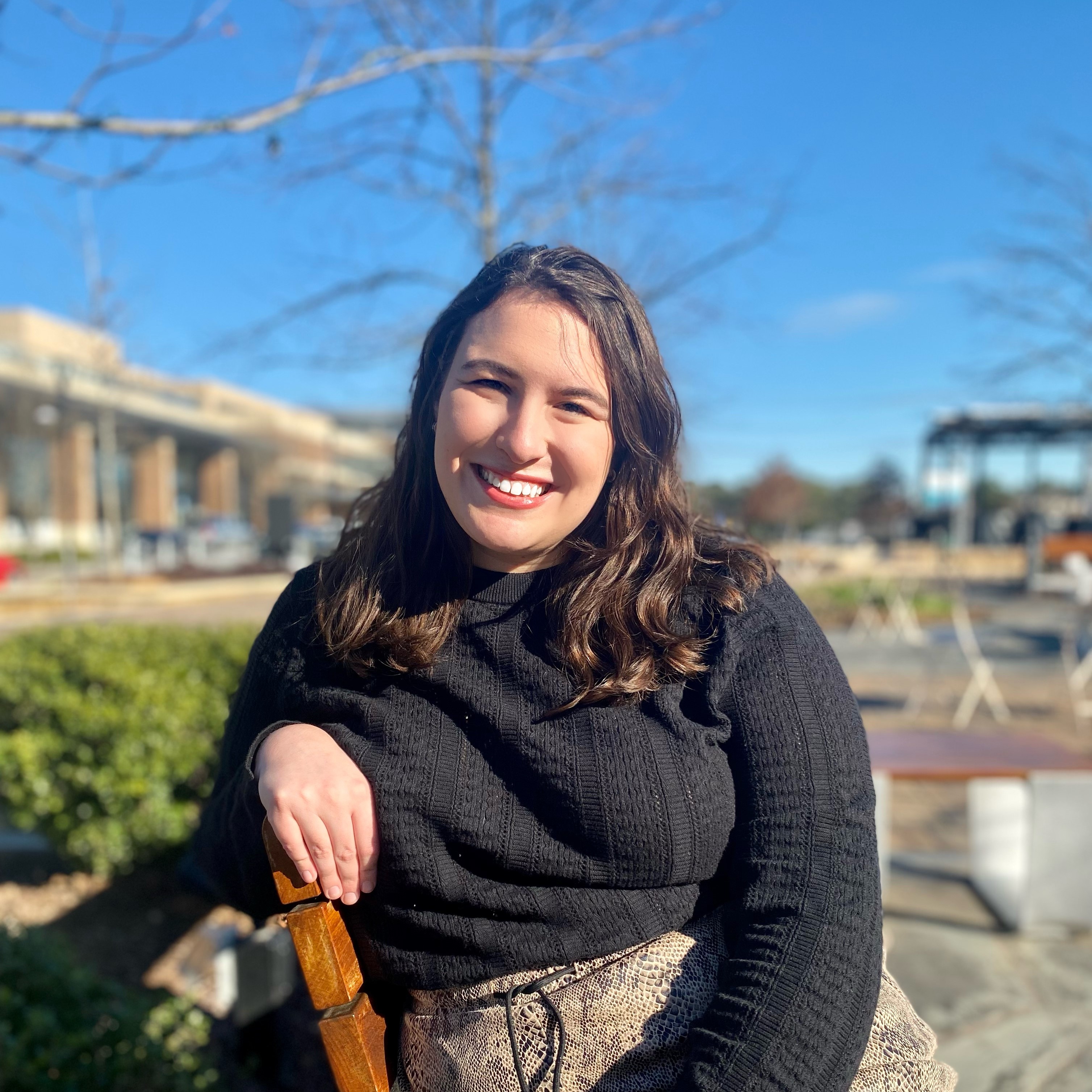 Jaclyn is H&G's eCommerce editor and oversees all things shopping. She's also a bonafide sleep expert, and previously managed all sleep content on Homes & Gardens and Real Homes– in fact, she has passed our five-step certification process to become a verified customer advisor on mattresses. She regularly scouts out the best of the best for buying guides to help you fill your home with only the best. She joined the team in January 2021. She has previously worked with Apartment Therapy, The Kitchn, The Spruce, The Spruce Eats, and MyDomaine. When Jaclyn's not working, she loves browsing real estate listings, unwinding with a chilled glass of Rosé, and entertaining her Cavapoo, Reese.