Blade vs burr coffee grinder – baristas explain which is best
I asked baristas to settle the blade vs burr coffee grinder debate. They gave me their technical advice and some tips and tricks for getting on the grind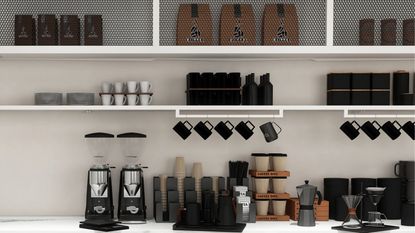 (Image credit: GettyImages)
Sign up to the Homes & Gardens newsletter
Decor Ideas. Project Inspiration. Expert Advice. Delivered to your inbox.
Thank you for signing up to Homes & Gardens. You will receive a verification email shortly.
There was a problem. Please refresh the page and try again.
A coffee grinder has one job: turn your stone-like coffee beans into a sugar-like powder. To do this, it'll use a blade to slice the beans or burrs to crush them. The difference doesn't sound like much, but when you drink your cup of coffee, you'll taste it.
As a barista, I've had experience with some of the best coffee grinders on the market. The top models are all burr grinders because they're more consistent and less aggressive with your coffee beans. They allow you to extract the most oils out of your coffee, giving you a well-balanced and flavorful cup.
Blade blenders can be quicker and cheaper, so they have their own appeal. I asked baristas, coffee bean roasters, and grinder manufacturers to talk me through the pros, cons, and best coffee grinders on the market so that you can choose the best one for your household.
A good grinder will produce consistent-sized coffee grounds, offer a range of grind settings, and won't create too much heat or static in the process. Whether a blade grinder will do this as well as a burr grinder is a topic of much debate and, after you've heard from the experts, the choice is yours.
How do coffee grinders work?
Blade grinders work like blenders. A sharp blade will rotate, slicing your coffee beans into small granules. This is an easy and quick way to make coffee, but the sizes of your grounds won't be uniform. When you add water to uneven grounds, the oil extraction will be uneven, so your cup of joe is more likely to taste bitter. The process can be noisy and will warm your coffee grounds up, causing the oils to degrade faster too.
I spoke with the expert team of grinder manufacturers at Moccamaster who described how burr grinders work. Mariah Mattoon, director of marketing at Moccamaster, says that 'instead of chopping the beans with a blade, burrs grind the beans with pressure. This allows for a uniform size of coffee grinds, resulting in a tastier cup'. She says that 'the more consistent the grind is, the more the flavor improves, which is why burr grinders significantly improve the taste of coffee over bladed grinders'.
Moccamaster's Director of Marketing
Moccamaster's Director of Marketing
Mariah Mattoon
Mariah is Moccamaster's director of marketing. She's passionate about creating innovative coffee products so that you can make incredible coffee at home. We've tested a lot of Moccamaster products in our time and can vouch for them: they're brilliant.
This is Moccamaster's burr coffee grinder. Almost all the baristas that I spoke to recommended Techinvorm's Moccamaster. This and the Fellow Ode grinder have flat burrs, so it's no surprise that this has won awards for its consistency and design innovation.
Our expert, Millie Fender, put the Fellow Ode at the top of our coffee grinder roundup. It's close to faultless. The flat burrs ground incredibly consistent coffee and we could taste the difference. It's an investment worth every dollar.
Which one do you need?
Blade grinders are typically recommended as entry-level grinders. They tend to cost less money, but they're less consistent. If you're keen to try out grinding for yourself, it's a fine place to start, but I wouldn't buy one. You can get a good burr grinder, like the Bodum Bistro, for a similar price to a blade grinder.
If you take coffee seriously, it's worth investing a little more. Kayla Stavridis, Head of Marketing for Barista HQ, says that 'the consistency or a burr grinder allows you to extract the maximum flavor for your coffee, whether you're brewing espresso, pour-over, French press, or any other method. In my experience, the difference in taste is noticeable.'
Barista HQ
Barista HQ
Kayla Stavridis
Kayla Stavridis is the head of marketing at Barista HQ. She's always up to date on coffee trends and has tried all the latest coffee grinders. She has a discerning eye and is full of great coffee advice.
Kayla Stavridis from Barista HQ recommended this as ' a reliable and affordable entry-level grinder'. We agree; it offers 40 different grind settings and was one of the quietest grinders that we tested.
You might be surprised to see KitchenAid in our roundup, but let me assure you, it's a well-deserved place. This is also a user-friendly grinder, with excellent repeatability. In fact, it's hard to fault.
Which burr grinder should I choose?
Burr grinders can use conical or flat-shaped burrs. These can be made from steel or ceramic and operated through an electric motor, or by hand. It sounds like a lot to take in, but choosing which one you want is simple.
Conical burrs are, unsurprisingly cone-shaped. They have a serrated outer burr and will produce well-ground coffee. However, under a microscope, the grounds will be inconsistent. To most people, this will have no effect on the taste, but if you're a coffee connoisseur, you'll want a flat burr grinder instead. These donut-shaped burrs hold the coffee beans flat, giving a really even grind. The resulting coffee will taste like one, balanced, smooth flavor.
You'll also be given a choice between steel burrs and ceramic burrs. Steel is more durable, while ceramic burrs are better for minimizing heat transfer. I'd go for steel since I don't grind large amounts of coffee at once, so don't create much heat. However, if you grind in big batches, choose a ceramic burr, because you'll end up with better flavors in your cup.
You'll also have to choose between manual and electric grinders. Manual grinders can be quieter, more compact, and portable, so there are lots of people that they suit. Tom Fontana, a certified barista from Big Cup Of Coffee, told me 'not to settle for any manual grinder. Specifically look for a grinder with dual bearings, like the 1Zpresso grinders. They grind much much faster than other cheaper grinders and no coffee drinker should face a grinder slow enough to challenge their love for coffee'.
If you don't need a grinder on the go, I'd opt for an electric model. They're much faster, easier, and are generally higher spec too.
Barista
Tom is the owner of Big Cup Of Coffee, a certified barista, and self-confessed coffee geek. He's been tasting, brewing, and serving coffee for years. He's full of coffee knowledge, especially on grinders.
You'll have seen Tom Fontana, certified barista, mention this grinder. It's the best and only manual grinder in our roundup. We thought this was good enough toa compete with electric burr grinders, so it's worth buying if you need a portable option.
Tips for using a grinder
Once you own a coffee grinder, you'll want to make the most of it. When I spoke with baristas and coffee manufacturers, I asked them for their top grinder tips.
The first thing that every barista mentioned was about getting the right grind size. Maurice Contreras, CEO and founder of Volcanica Coffee advised that you 'experiment with your grind settings to find the ideal grind size for your brewing method. It's best to refer to a brewing guide and to make sure that your burr grinder is set to provide a consistent grind size'. You'll want a fine grind for pour-over, espresso, and Turkish coffee. However, when using a French press or making a cold brew, you want a much more coarse grind.
It's also important that you think about the coffee bean type too. Some beans are better suited to French press and others are better suited to pour over. I would look for Arabica beans for espresso machines and Robusta beans for my French press. However, it's a personal preference. Maurice from Volcanica recommends buying a coffee journal where you can document the beans, brews, and grind sizes that you experiment with.
Maurice founded Volcanica Coffee, where he imports over 150 coffees from volcanic regions around the world. He knows beans better than anyone, so is our go-to for finding out the finer details of coffee grinding.
Maurice also recommended that you only grind the coffee that you need. If you grind large quantities, your grinder will get hotter, breaking down the delicious oils stored inside your coffee beans. If you don't use your coffee grounds immediately, they'll begin to degrade, especially if you don't store them properly. I have a guide to ensure that you store your coffee beans properly if you aren't sure.
Finally, former barista and founder of The Finest Roast, Chad Wyatt, reminded me of the less aesthetic, but equally important part of coffee grinding: the cleanup. Make sure that you clear your grinder of coffee grounds after every use. You can wash the burrs in warm soapy water but use a gentle cleaning agent like Ecover washing up liquid, which you can buy at Amazon. Before you replace the burrs, make sure that they are completely dry, and use a coffee brush to dust out the inside of your grinder. This stops way stale water and rust from affecting the flavor of your coffee.
Chad founded The Finest Roast after his experience as a barista. He has traveled the world, experiencing different coffee cultures and brewing methods across the world. He's always researching and testing coffee to find the latest and greatest coffee combinations.
FAQs
Have you tested all of these coffee grinders?
Yes. We've tested all of the grinders that we recommended. We won't tell you to buy a coffee grinder until we have taken it to our test kitchen, where our team of experts test the coffee grinder for you. If we have struggled to test one, we will be very clear and let you know. In the absence of our rigorous tests, we conduct extensive research with consumers and other reviewers to get a holistic and fair idea of what the grinder is like. If you're interested to know more, you can visit our page which explains how we test in more detail.
What is the best coffee grinder?
My answer depends on your coffee grinder needs. Overall, our favorite coffee grinder is the Fellow Ode, but we have lots of other brilliant recommendations in our best coffee grinder guide.
Is a burr coffee grinder better than a blade grinder?
Yes. Blade grinders are an inexpensive option that you could start with if you don't want to make a big investment. However, when it comes to quality, I would always recommend that you buy a burr coffee grinder.
Should I buy flat or conical burr grinders?
Flat burr grinders produce more consistent coffee grounds, so they're the best investment. However, most people probably won't be able to taste the difference between the two. If you're not sure which to buy, a conical grinder will be brilliant and you'll probably save some money too.
Our Verdict
Grinding your own coffee freshly is always the best start to any cup of coffee. Without repeating our buying guide, I'd also like to mention the Smeg coffee grinder, which you can buy at Amazon. It's incredibly stylish and well-suited to fine grinds. If you own a portafilter, it's worth the investment. I could keep recommending others because there are so many good ones on the market, but that's why we have a coffee grinder buying guide. Grinding coffee yourself is about to change your coffee game. Just remember to experiment with your coffee beans too.
Sign up to the Homes & Gardens newsletter
Decor Ideas. Project Inspiration. Expert Advice. Delivered to your inbox.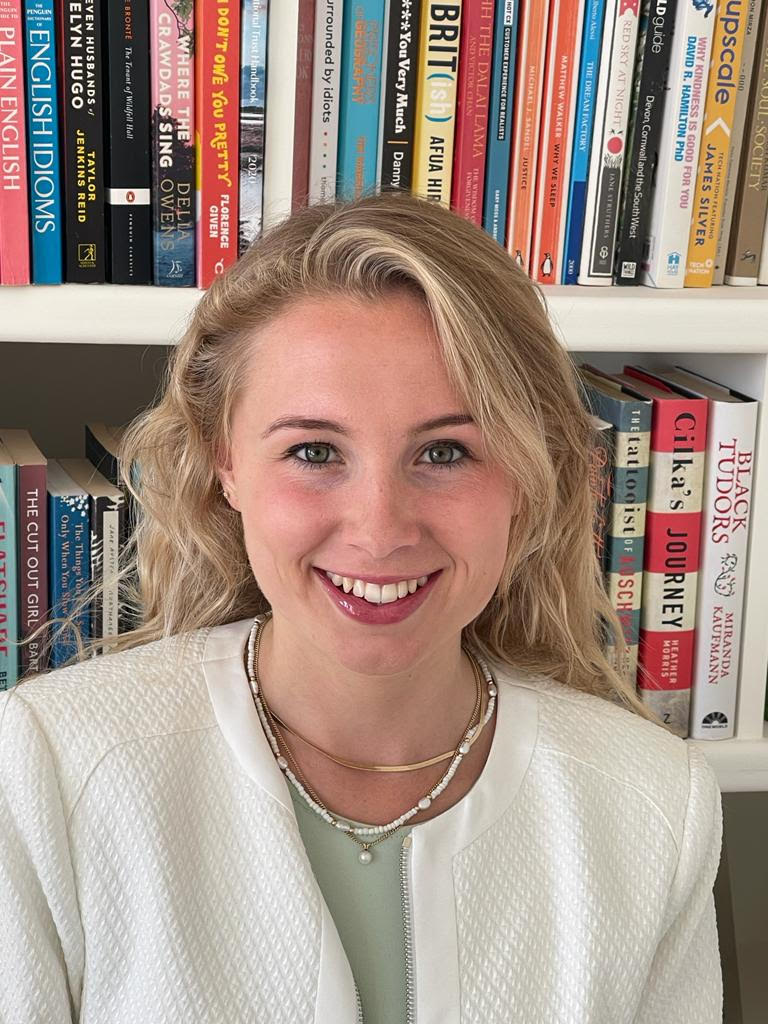 Laura is our eCommerce editor. Before Homes & Gardens she studied English at Oxford University. Alongside her studies, she qualified as a barista and trained as a master perfumer. This makes her our certified expert for all things coffee, candles, and fragrance. She has passed our five-step tests to become a certified Customer Advisor, making her our resident expert. Laura has worked for luxury retail brands, reinforcing the importance of quality and style over quantity and fads. She looks for products which have been designed with thoughtful finishes.