LG vs Samsung fridge - which smart refrigerator is better?
LG and Samsung are market leaders for smart refrigerators. But when it comes to LG vs Samsung, which is better?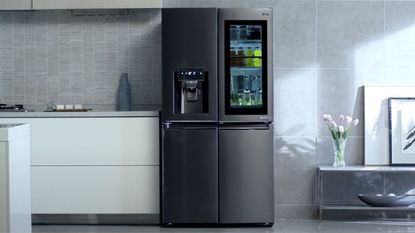 (Image credit: LG)
With LG and Samsung making some of the best, smart tech, high-spec refrigerators on the market, a classic refrigerator model is no longer good enough. In union, these two brands have introduced mini doors, interior cameras, and smart features that rival most tablets, let alone kitchen appliances. They've successfully established their fridges as the hub of every kitchen and - if that gets your stomach rumbling - you have a tough decision to make: which refrigerator is better: Samsung or LG?
Luckily for you, I've put weeks into researching the best refrigerators on the market. I wrote our best refrigerator buying guide and have been obsessively checking refrigerator deals ever since. To help you settle the LG vs Samsung debate, I've laid out the facts. I have hands-on experience with Samsung, so have done extra research into the LG to balance out my knowledge.
This article covers every kitchen scenario, so you can decide which one you need in your home, but personally, I'd go for the Samsung. I prefer the smart features, especially the handy camera, and it usually costs less. However, the LG has half a cubic foot more capacity, which may suit you better.
Head to head
These are both seriously impressive refrigerators. There are basic, numerical discriminators that might help you to make a decision. For example, the capacity and size of the LG is better suited to larger families, but it is also less energy efficient. You'll have priorities, so here's a table setting out the key differences.
Swipe to scroll horizontally
| Specs | LG | Samsung |
| --- | --- | --- |
| Dimensions | 70.5 x 35.9 x 33.5 inches | 35.75 x 70 x 35.5 inches |
| Total capacity | 27.1 cu.ft | 26.5 cu.ft. |
| Doors | 4 | 3 |
| Material | Stainless steel | Fingerprint resistant stainless steel |
| RRP from brand | $2,899 | $2,199 |
Aside from statistics, there are obvious stylistic discriminators. The LG is a side-by-side model, which doesn't suit all users. If you prefer a refrigerator drawer, you're better off with the Samsung. In fact, my overall impression of the two is that the Samsung is better for families. The hub is a useful feature that can synchronise everyone's schedules and the internal cameras which can check groceries when you're in the store is brilliant for busy parents.
The LG and its InstaView drinks door is a better option for large homes with a slightly higher average age. These kind of homes are more likely to make use of a drinks door for snacking, as everybody is in and out of the house at different times, on different schedules.
Designed to be the hub of the household, this Samsung refrigerator has plenty of useful features. The wide, adjustable drawers and shelves are brilliant. Having an internal camera is a game changer though - it saves so much planning, as does the 'hub' tablet, which can help you plan meals. The ice maker is better on the LG, but we are splitting hairs.
The main feature of the LG is the door, which becomes a window into the refrigerator when you tap it. That same panel opens to give you access to cartons and jars without opening the whole door. However, that means that the temperature control isn't quite as good on the LG compared to the Samsung, though you get a slightly larger capacity.
What can the Samsung Smart Refrigerator do?
Image 1 of 1
Samsung 3-Door Family Hub French Door Smart Refrigerator
Packed with premium, smart features, perfect for a range of homes
Specifications
Dimensions: 35.75 x 70 x 35.5 inches
Total Capacity: 26.5 cu.ft.
Doors: 3
Material: Fingerprint resistant stainless steel
Reasons to buy
+
Good temperature control
+
Built-in Alexa
+
Generous storage capacity
+
Interior camera for remote viewing
+
Wide drawers for larger platters
+
Family hub display
Reasons to avoid
-
Overcomplicated technology
-
Bottom drawer is fiddly to clean
-
Ice maker is a little clunky
-
Filter needs replacing every 3 months
Buy it if
✅ You need capacity: this has 26.5 cu ft alongside wide and deep shelves
✅ You're forgetful: there's an internal camera so you can check your fridge from the grocers
✅ You want a family tablet: the family hub is like a smart noteboard
Don't buy it if:
❌ You're on a budget: all these extra features come at a cost
❌ You're not a thorough cleaner: the bottom drawer is hard to reach
❌ You're ice obsessed: the ice maker is clunky and imperfect
The bottom line
🔎 Samsung Family Hub: This refrigerator goes above and beyond the basics. The wide, deep shelves have enough capacity for the fullest food shops, but what we really love is all the smart technology, cameras, and family hub.
The features on this refrigerator make it closer to another member of the family rather than a simple appliance. It goes above and beyond the basics, taking the frustration out of busy lives.
Inside are wide, deep shelves and drawers which can fit awkward fruits and large platters. Even if you're hosting a big dinner party, you won't struggle for space. In total, there's a huge 26.5 cu.ft. capacity, so it's perfect for a big family.
The reason that I recommend this to busy or forgetful families is their innovative internal camera. When you're doing the grocery shopping and wonder what you have in stock and home, there's no chance that you'll double up on food, because you can check the contents of the fridge from your phone. I've tested it: it's no gimmick. The smart features don't stop there: the tablet-like front can do the job of a timer, a noteboard, a calendar, and a smart doorbell all in one. It makes organizing a busy home much easier.
If we need to find faults, the ice dispenser needs replacing every three months. This is an inevitability with filtered water, but it's also a pain to stack food around and replacing the filter is an ongoing cost.
Note that the ice dispenser has a water filter which you'll need to replace every three months. It's optional and inevitable with filters, but is an ongoing cost. The ice maker is a little clunky for storing food around too.
Swipe to scroll horizontally
Test results

| Attributes | Notes | Rating |
| --- | --- | --- |
| Capacity | Plenty of capacity, even for large homes | ★★★★★ |
| Value | Expensive and filters need replacing | ★★★★ |
| Appearance | Looks very smart | ★★★★★ |
| Extra features | Packed with prmeium extras | ★★★★★ |
What can the LG InstaView Refrigerator do?
Image 1 of 1
LG 27 cu. ft. Side-by-Side InstaView Refrigerator
With an abundance of accessories and super smart finish, this is luxurious
Specifications
Dimensions: 70.5 x 35.9 x 33.5 inches
Total capacity: 27.1 cu.ft
Material: Stainless steel
Reasons to buy
+
Connects to the SmartThinQ app
+
Hands-free opening
+
InstaView screen
+
Two door feature for easy access
+
Popular with reviewers
+
Looks sleek
Reasons to avoid
-
Not the most energy efficient
-
Can be expensive
-
Side-by-side isn't for everyone
Buy it if
✅ You snack a lot: the drinks door is really useful
✅ You often have your hands full: you can open the fridge with your feet
✅ You're forgetful: you can see inside the refrigerator without opening it
Don't buy it if:
❌ You're on a budget: this is expensive
❌ You like a top or bottom freezer: side-by-side isn't for everyone
❌ You want simplicity: the apps and smart view can be overwhelming
The bottom line
🔎 LG Side-By-Side: kitted out with all the latest tech, this refrigerator can almost be used hands-free. There's a useful mini door for accessing drinks quickly and enough room to fill the fridge for a family.
Whilst the Samsung might sound like it has all your needs covered, LG has thought of a few more that you won't want to be without. It's rare that refrigerators are hands-off and independent, but this really is. If you have your arms full, swiping your foot under the refrigerator will open it up, so you don't have to load and unload onto the surface.
One of the most talked about features is the panel on the door, which, when tapped, becomes a window. You can see inside the refrigerator without letting all the cool air out and hot air in. That same panel can open up, giving you access to drinks, again, without requiring you to open and expose the whole refrigerator to heat in your home. If you're a serial snacker (like me) you'll appreciate how useful this is.
And, if that already sounded smart, there's more. LG's app will troubleshoot and monitor your fridge, letting you know everything that you could possibly need to. If the door isn't quite shut, the app will tell you, saving you a lot of food waste. If the filter needs replacing, or things aren't quite right, again, the app has you covered.
However, every refrigerator has its limits and the LG's are efficiency. Against the Samsung, it's less energy efficient. It's not disastrous, but it could be better. Plus, if you want to kit your refrigerator out with all of the features, you'll end up spending a lot of money.
Swipe to scroll horizontally
Test results

| Attributes | Notes | Rating |
| --- | --- | --- |
| Capacity | Plenty of space, even for families | ★★★★★ |
| Value | Expensive with all the extras | ★★★★ |
| Appearance | Looks stylish | ★★★★★ |
| Extra features | Packed with smart extras | ★★★★★ |
Other options
Of course, while both of these are good refrigerators, they're far from the only worthwhile models on the market. I've found plenty of contenders for the best refrigerators.
Best for families
The best for families
Reliably consistent, this is all you need in a family home. There's enough capacity for a full food shop and plenty of other useful features. It's a big single investment, but actually incredible value with everything considered.
Best counter depth
The best counter depth
We know Bosch are dependable when it comes to refrigerators. The well-considered design is good for energy efficiency, whilst the adjustable temperature drawer is a great addition for your fruits and vegetables.
Best for efficiency
The best for efficiency
Beko's refrigerators aim to promote a healthier lifestyle. WIth usable shelving space and smart technology that replicates sunlight, to preserve vitamins in your fruits and vegetables, it's a brilliant choice.
FAQs
Is the Samsung Family Hub refrigerator any good?
I've had hands-on experience with this refrigerator and can attest to its excellence. It feels like a really premium product and all the family hub features are really accessible and easy to use.
Is the LG InstaView refrigerator any good?
The reviews speak for themselves. This is a popular refrigerator and it has plenty of well-considered, useful features.
Final thoughts
Neither model is universally 'better', each one is better suited to different users. You'll have to weigh up the numbers and then think about the extra features: would you use a drinks door and the InstaView or an internal camera and note board. These factors are down to the personal preferences of each household and, quite honestly, I'd enjoy using both.
Sign up to the Homes & Gardens newsletter
Decor Ideas. Project Inspiration. Expert Advice. Delivered to your inbox.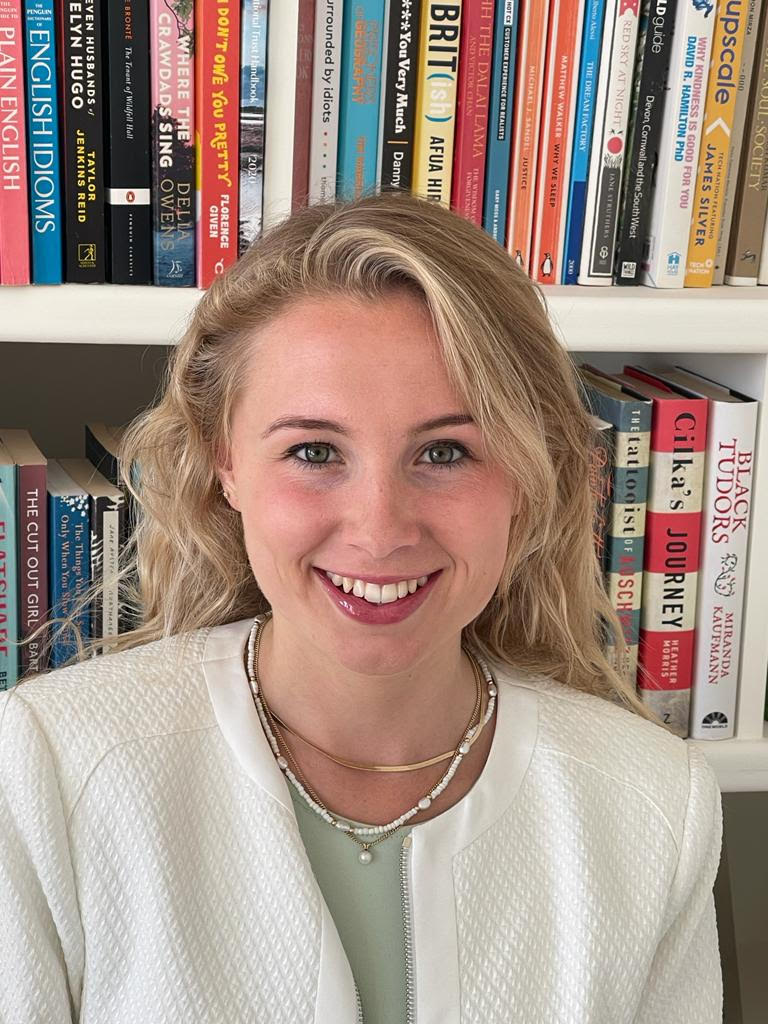 Laura is our eCommerce editor. As a fully qualified barista, she's our expert in all things coffee and has tested over thirty of the best coffee makers on the market. She has also interviewed Q-Graders and world-leading experts in the coffee industry, so has an intimate knowledge of all things coffee. Before joining Homes & Gardens, she studied English at Oxford University. Whilst studying, she trained as a master perfumer and worked in the luxury fragrance industry for five years. Her collection of home fragrance is extensive and she's met and interviewed five of the world's finest perfumers (also known as 'noses'). As a result of this expansive fragrance knowledge, she always puts quality and style over quantity and fads. Laura looks for products which have been designed simply and with thoughtful finishes.