3 bathroom organizers I regret buying – and what I love instead
These three bathroom organizers seemed like a great idea at the time, but they quickly became tiresome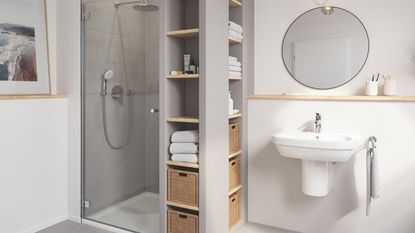 (Image credit: GROHE)
Buying the right organizers for a space first time can feel like an Olympic sport sometimes – especially when trying to find a balance between functional and aesthetic.
As a result, I have worked my way through my fair share of home organizers that I thought I loved, but they actually made my life more difficult. This is most true when it comes to organizing my bathroom – arguably the room with the least amount of storage in my home.
To avoid you replicating my mistakes, I wanted to share the three bathroom organizers I regret buying and what I now love to use instead.
Bathroom organizers I regret buying
When I first moved into my house, I was stumped trying to organize a bathroom with too much stuff and little to no storage. All I had was a built-in boiler cabinet with no shelving or drawers – I was truly starting from scratch.
These three pieces used to just about do the trick, but after using my space for a year I have long since replaced them with something better. Here's why.
1. Freestanding open shelving
With the lack of bathroom storage, I initially bought a set of freestanding open shelving to keep next to the sink with all my toiletries. This worked great at first, however as I grew my collections and the shelves stood in the bathroom for longer, they became impossible to keep clean.
Dusting a bathroom can be tricky anyway, but having lots of bottles and jars to move around made this a task I gave up on until it became so gross I was forced to empty the shelves and restack them.
After finally growing tired of this, I invested in an under-sink cabinet instead, using some shelving to separate my products and keep them dust-free. This was a great alternative to having a built-in bathroom vanity in my rental.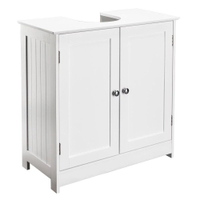 Pedestal Sink Cabinet | $59.97 at Walmart
Need extra storage but don't have a bathroom vanity? A pedestal unit is the perfect solution and I couldn't organize my bathroom without one.
2. Flimsy stackable plastic drawers
Stackable drawers are a common storage idea for around a home, and I initially picked some tall plastic ones to use the space in my boiler cabinet.
While the idea was sound, using plastic drawers weighed down and filled to the brim with towels, cleaning products or excess toiletries became infuriating. Not only did they constantly get stuck, but the plastic sides were flimsy and became misshapen when stuffed full of towels, making them a pain to get closed again.
I still needed a system to store all of these items in, however, so I switched to a far more study cabinet alternative, much like this cube organizer from Amazon. These cubbies made it easier to stack items and keep them separate, while also helping me to see everything in one glance. Since swapping to this unit, I also found that I am far less likely to buy duplicates of things before I use everything I already have.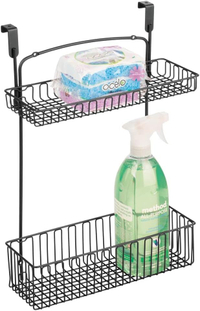 Wire Basket Organizer | $33.99 at Amazon
This 2-tier caddy basket is the perfect way to store supplies in one convenient place without sacrificing cramped storage space.
3. A suction shower shelf
My walk-in shower was another spot that had no storage and I hate storing shower products on the floor. Not only do the bottles go slimy, but it makes the shower just a little more irritating to clean. Initially, I was using a suction shower shelf but the weight limit meant I still had to store some shower products either on the floor or remind myself to bring them into the shower with me having stored them in my sink cabinet.
I came across an over-door basket organizer, designed originally for organizing cabinets, with a wireframe, like this mDesign shelf unit from Amazon and I knew it would be perfect for the shower. The mesh frame allows my bottles and cloths to drip dry between uses so nothing goes moldy and it hooks conveniently over the shower glass doors. When it came to cleaning the bathroom, I just unhooked the shelves and popped them on the floor as I worked, no longer needing to move every product out of the way individually
One thing I did note is that the hooks were too wide to sit securely over the thin door, but I easily fixed this with a little bit of neoprene foam cut and stuffed between the hook and the door. This also helps to protect the glass from being scratched or marked.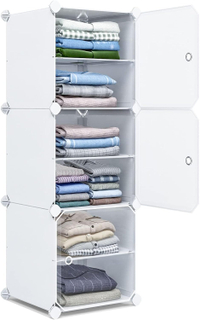 Cube Storage Organizer | $32.99 at Amazon
This cube cabinet organizer is perfect for creating storage in a tight spot and can be used anywhere around the home from your bathroom to your entryway.
FAQs
Where can I store towels if I don't have space in my bathroom?
If you don't have storage for unused towels in your bathroom, you can hang them on the backs of your doors, or store them in other cabinets around your home. The next best spot would be to keep your towels with your bed linens in a storage cube beneath your bed if you don't have space in a linen closet or laundry room.
How do I get rid of toiletries in my bathroom?
When dealing with excess toiletries in a bathroom, it can help to consolidate multiples of the same product into one container. For instance, if you have the dregs of one shampoo bottle sitting next to a half-used duplicate, empty one into the other to cut back on clutter. You should also work through your collections and pick out anything you haven't used in the last six months. The chances are that these items will expire before you come to use them (if you use them at all). Fairly new products that haven't been opened should be donated, with anything else thrown in the trash or recycled.
---
A common bathroom organizing mistake is to buy organizers before measuring your space and working out how you use the storage you already have. When first organizing your space, or replacing pieces you don't love anymore, always measure first to ensure you don't make some of the same mistakes I have.
Sign up to the Homes & Gardens newsletter
Decor Ideas. Project Inspiration. Expert Advice. Delivered to your inbox.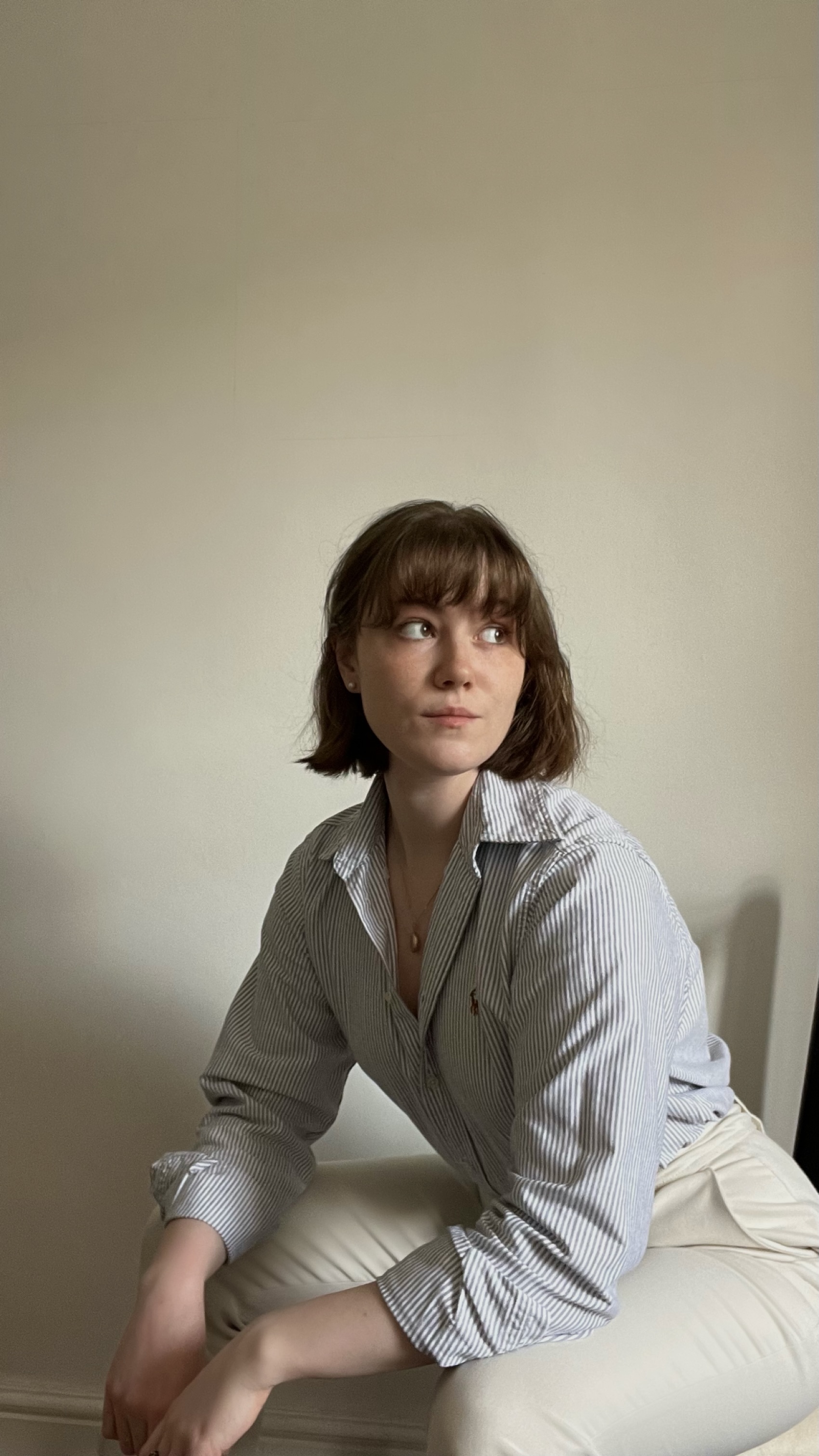 Chiana has been at Homes & Gardens for a year, having started her journey in interior journalism as part of the graduate program. She spends most of her time producing content for the Solved section of the website, helping readers get the most out of their homes through clever decluttering, cleaning, and tidying tips – many of which she tests and reviews herself in her home in Lancaster to ensure they will consistently deliver for her readers and dabbles in the latest design trends. She also has a first-class degree in Literature from Lancaster University.