Best eco-friendly Thanksgiving food storage containers
Eco-friendly storage containers are the sustainable option that can be long-lasting, promoting reusability and ensuring food remains fresh over Thanksgiving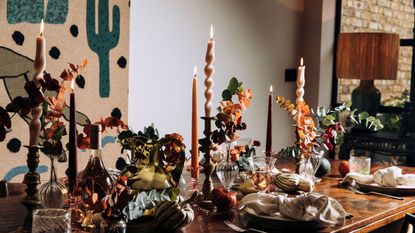 (Image credit: Piglet in Bed)
When it comes to Thanksgiving, food storage containers can come in extremely handy – whether for taking food to a host's house, storing leftovers in the fridge, or bringing food on a festive outing – and opting for eco-friendly food storage containers combines convenience with sustainable practices.
This Thanksgiving, you can embrace eco-friendly food storage options, by
reducing single-use plastics and instead encouraging reusability by opting for sustainable options, while ensuring your food stays fresh and tasty.
Our experts have recommended the best eco-friendly to-go storage containers, helping you to make eco-conscious choices this holiday season.
Best eco-friendly Thanksgiving food storage containers
Opt for reusable food containers made from materials like glass, stainless steel, silicone, bamboo fiber and biodegradable materials.
These are durable, non-toxic, and can be used repeatedly, reducing single-use plastic waste while ensuring you can get your kitchen ready for Thanksgiving guests or enjoy sharing delicious Thanksgiving meals outside your home.
1. Glass storage containers
'Glass containers are an excellent choice for storing and transporting food. They are reusable, non-toxic, and don't absorb flavors or odors,' explains Gowdhaman Kandasamy, director of Kitchen Altitude.
'Glass is a material that keeps your food fresh at all times. These glass containers can also be used to store food in freezers for a prolonged period without any internal/external damage to the food or container at hand, which can be even more beneficial during Thanksgiving when food is cooked in larger quantities,' suggests Dan Fried, CEO of Specialty Metals.
You can even utilize mason jars for storing smaller portions of leftovers or for packaging individual servings. By using these items that are already in your home you can further reduce your carbon footprint. These are versatile, airtight, and can be easily washed and reused, offering a sustainable alternative to disposable containers.
Glass can also be recycled indefinitely without loss of quality, plus, you can put glass storage containers through the dishwasher without worrying about the material deteriorating slowly, making this a durable and long-lasting option.
Dan Fried explains, 'Research shows with every six tons of glass jars reused, carbon dioxide emission gets reduced by one to two percent. Keep in mind: Reusing is the first step towards eco-friendliness!'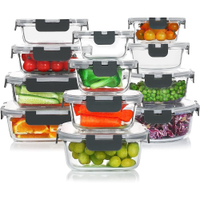 2. Silicone containers
Silicone food containers are a flexible and aesthetically pleasing option that can be perfect to go food storage containers at Thanksgiving.
'These bendable food containers are available in an array of hues and a few silicone containers are even oven-safe,' says Sarah Johnson, home and kitchen advisor from Big Airfryers. You can coordinate your container colors with your kitchen decor, or Thanksgiving or fall color schemes.
You can also consider using beeswax wraps or reusable silicone wraps instead of plastic wraps for covering food dishes. These eco-friendly options are washable and they can be reused multiple times and can create an airtight seal, reducing the reliance on single-use plastic wraps. Many of these are even dishwasher-safe.
'Silicone bags are another great alternative, offering versatility and durability,' recommends Gowdhaman Kandasamy. 'They are airtight and can be reused, reducing plastic waste.' Silicone food storage bags are also which are washable, and airtight.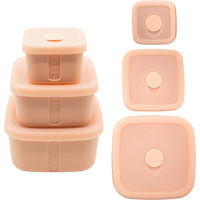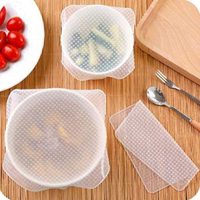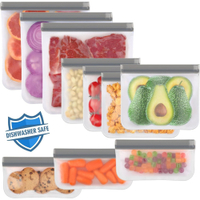 3. Stainless steel containers
'Durable and long-lasting, stainless steel containers are an excellent eco-friendly option. They are resistant to corrosion, easy to clean, and can be used for both hot and cold foods,' says Sarah Johnson.
Similar to glass, stainless steel is non-porous, so flavors and colors won't seep into the container. The stain and odor resistance also make it a favorite for food storage. We recommend this Papaba stainless steel container, from Walmart.
'Stainless steel is eternally recyclable by itself, but it's frequently combined with non-recyclable materials like resin linings and coatings. Therefore, if stainless steel is your material of choice, go for pure, unpainted stainless steel rather than mixed components,' advises Bitu Aulakh at Morni Tandoor.
'Another alternative is aluminum, but you want to search for aluminum with coatings (like ceramic) so the aluminum itself doesn't touch the food because aluminum can leach heavy metals into food when heated or stored in acidic foods.'
You may also want to invest in stainless steel containers with silicone lids (another eco-friendly option), ensuring they are properly sealed, such as these Homotte containers with lids, from Walmart.
4. Bamboo fiber containers
'Bamboo is a rapidly renewable resource that makes for lightweight yet sturdy food containers,' says Sarah Johnson. 'Bamboo fiber containers are often biodegradable and can be a stylish and sustainable addition to your Thanksgiving meal.'
They can also be reusable options, such as these DabuLiu bamboo fiber food containers, from Walmart, or this bamboo fiber sealed can, from Walmart.
5. Compostable or biodegradable containers
Opt for compostable food containers made from plant-based materials for to-go options. These containers break down naturally, reducing environmental impact when disposed of correctly.
'Instead of plastic to-go cups and throwaway containers that are disposable, try using disposable Tupperware! Don't buy or use Styrofoam if you can help it. Styrofoam is not a sustainable material. Decomposition requires more than 500 years,' explains Radwa Khalil, founder of founder of Healthy Life Trainer.
Avoid using containers with plastic lining, finding 100% biodegradable options. Unlike the other options, these are not ideal for long-term storage and may not be moisture resistant, but are ideal eco-friendly to-go containers for dry foods such as vegetables or stuffing.
'Bagasse, a byproduct of sugarcane processing, is used to create compostable containers,' explains Sarah Johnson. 'Compostable bagasse containers are heat-resistant, sturdy, and break down naturally, making them an eco-friendly choice for Thanksgiving meals.'
You can find these microwavable disposable bagasse paper bowls with lids, from Amazon.
'For those needing disposable options, biodegradable containers made from materials like bamboo or sugarcane are environmentally friendly. They break down much faster than plastic and are often compostable,' warns Gowdhaman Kandasamy.
Why choose eco-friendly food containers for thanksgiving?
Sarah Johnson explains the benefits of using eco-friendly food containers:
'Reducing single-use plastics – Eco-friendly food containers are typically made from sustainable materials such as bioplastics, bamboo, or compostable materials, helping to minimize the reliance on single-use plastics. By choosing reusable and compostable options, we can collectively reduce the environmental impact of disposable containers.
'Minimizing environmental footprint – Traditional food storage options often contribute to environmental degradation through the extraction of non-renewable resources and the generation of excess waste. Eco-friendly containers, on the other hand, are designed to have a minimal impact on the environment, ensuring a more sustainable approach to food storage.
'Encouraging reusability – Many eco-friendly containers are designed for multiple uses, promoting a culture of reusability. By investing in durable containers that can withstand repeated use, we not only reduce the need for constant replacements but also cut down on the overall demand for disposable alternatives.
'Compostable solutions – Some eco-friendly containers are fully compostable, allowing for convenient disposal without harming the environment. Composting food containers can contribute to nutrient-rich soil, closing the loop on the product lifecycle and supporting a circular economy.'
FAQs
How to clean eco-friendly food containers?
Don't use harsh chemicals to clean eco-friendly food containers since it may damage them. Instead use a non-abrasive cloth or brush, degreasing washing liquid and warm water.
You can also use a mixture of baking soda, white vinegar and lemon juice, to lift odors, remove grease and leave a nice scent. For the most effective mixture, use a ratio of one part white vinegar, two parts baking soda and one part lemon juice.
You can also check if these containers are dishwasher safe, since this may be an easier option.

---
When storing food in eco-friendly containers that aren't transparent, you can use label makers to display the food and use it by date for convenience and to ensure healthy food practices. You can use this Phomemo label maker, from Amazon.
These containers will also be a great investment post-Thanksgiving, whether you use these for keeping leftovers in the fridge, pantry storage, or organizing your kitchen drawers.
Sign up to the Homes & Gardens newsletter
Decor Ideas. Project Inspiration. Expert Advice. Delivered to your inbox.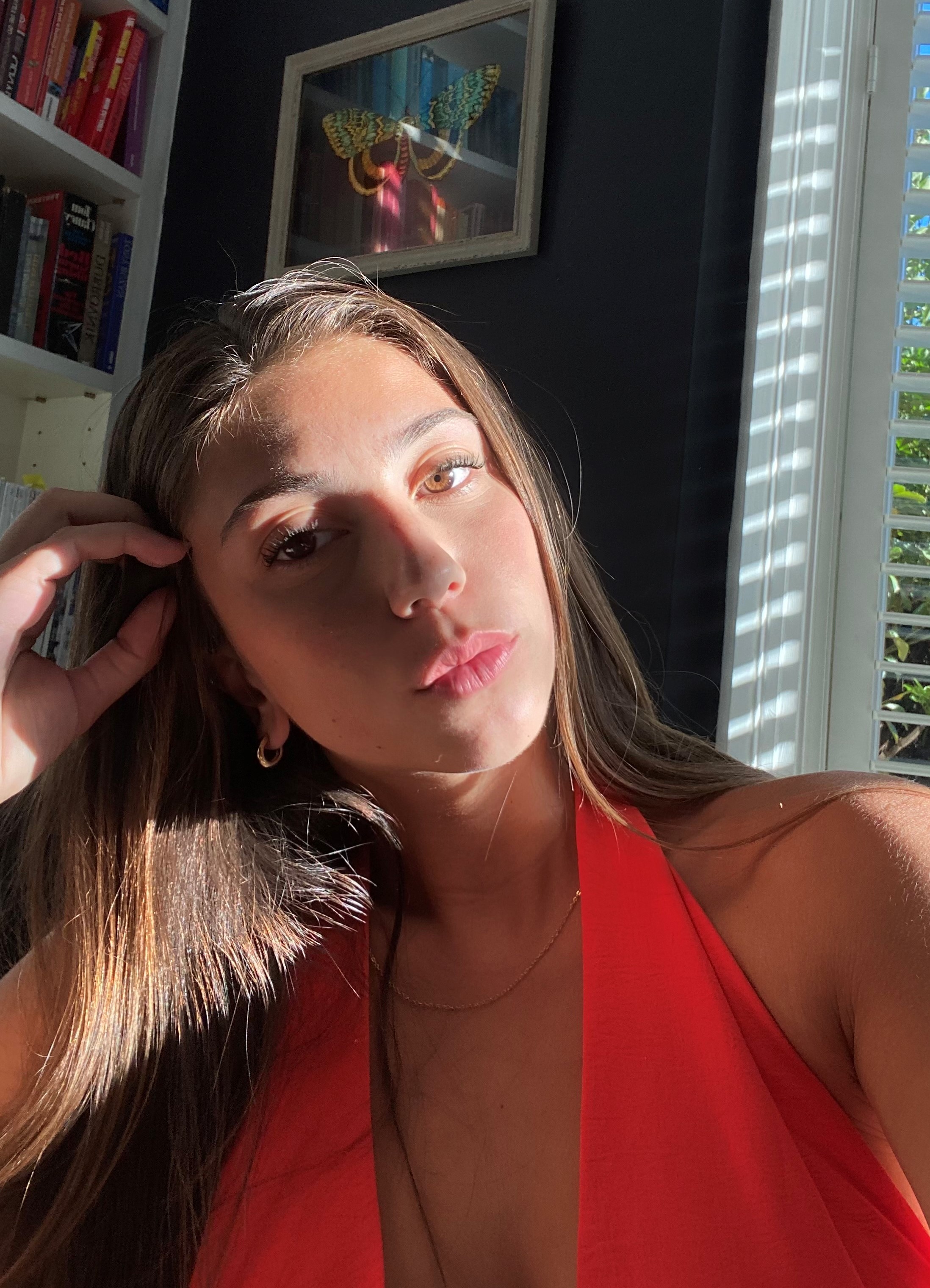 Lola Houlton is a news writer for Homes & Gardens. She has been writing content for Future PLC for the past five years, in particular Homes & Gardens, Real Homes and GardeningEtc. She writes on a broad range of subjects, including recipe articles, reviewing products, writing 'how to' and 'when to' articles. Lola now writes about everything from organization through to house plants. Lola is a graduate student, who completed her degree in Psychology at the University of Sussex. She has also spent some time working at the BBC.