How to get your kitchen ready for Thanksgiving guests – 7 steps to seamless hosting
The kitchen is the center of Thanksgiving celebrations – here's how to get yours in hosting shape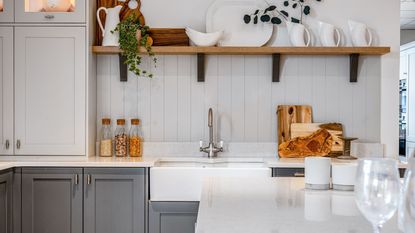 (Image credit: Et Lorem)
Our kitchens work hard over the holidays, no matter if you are just cooking in there or inviting guests in for drinks before the main meal.
It is, therefore, essential to get your kitchen ready for Thanksgiving guests – just as you would set out your Thanksgiving table decor or set things up now to make post-Thanksgiving cleaning easier.
These are the seven things organizers and chefs always do before hosting for Thanksgiving, and why each step results in a seamless hosting experience
How to get your kitchen ready for Thanksgiving guests
Whether you have a large kitchen or are hosting Thanksgiving in a small space, you can never do too much prep work to ensure the actual day runs smoothly. These are the seven places to start.
1. Clear off counters
When a holiday requiring so much cooking comes around, it is essential to keep kitchen counters clear to maximize your workspace while also giving guests space to put down food, gifts, and drinks, begins Lauren Allen, chef and founder of Tastes Better From Scratch. Your prep work should always begin by decluttering, removing non-essentials from the kitchen entirely, and cleaning down surfaces, she says.
You might be amazed at how even just a quick clear-out can be perfect for making more counter space in a small kitchen – perfect for hosting guests in a limited footprint.
Lauren Allen is the founder of Tastes Better From Scratch. As a chef, her primary focus is recipe creation, and has recently launched her own cookbook, available at Amazon.
2. Take the chance to deep clean
Cleaning a kitchen is a must to prepare a kitchen for Thanksgiving guests, says Sean McGrath, professional cleaner and founder of Cleaning Technique:
'Take the opportunity to give your kitchen a thorough deep clean. When you're catering for family and friends it must be as clean as possible before you start cooking, as you want to ensure that you are preparing food in a hygienic environment to minimize the chance of contamination.
'When deep cleaning a room, it's important that you start at the highest point and work down. So, light fixtures, air con, high shelves – clean anything up high and work your way down from there. That way, as dirt and particles drop and settle, you'll be able to clean them up as you progress.'
Method Lemongrass Kitchen Degreaser
Methods kitchen degreaser works hard to cut through grime and leave a fresh scent behind. Keep it on hand to keep your kitchen calm over Thanksgiving.
3. Take stock of what you already have at home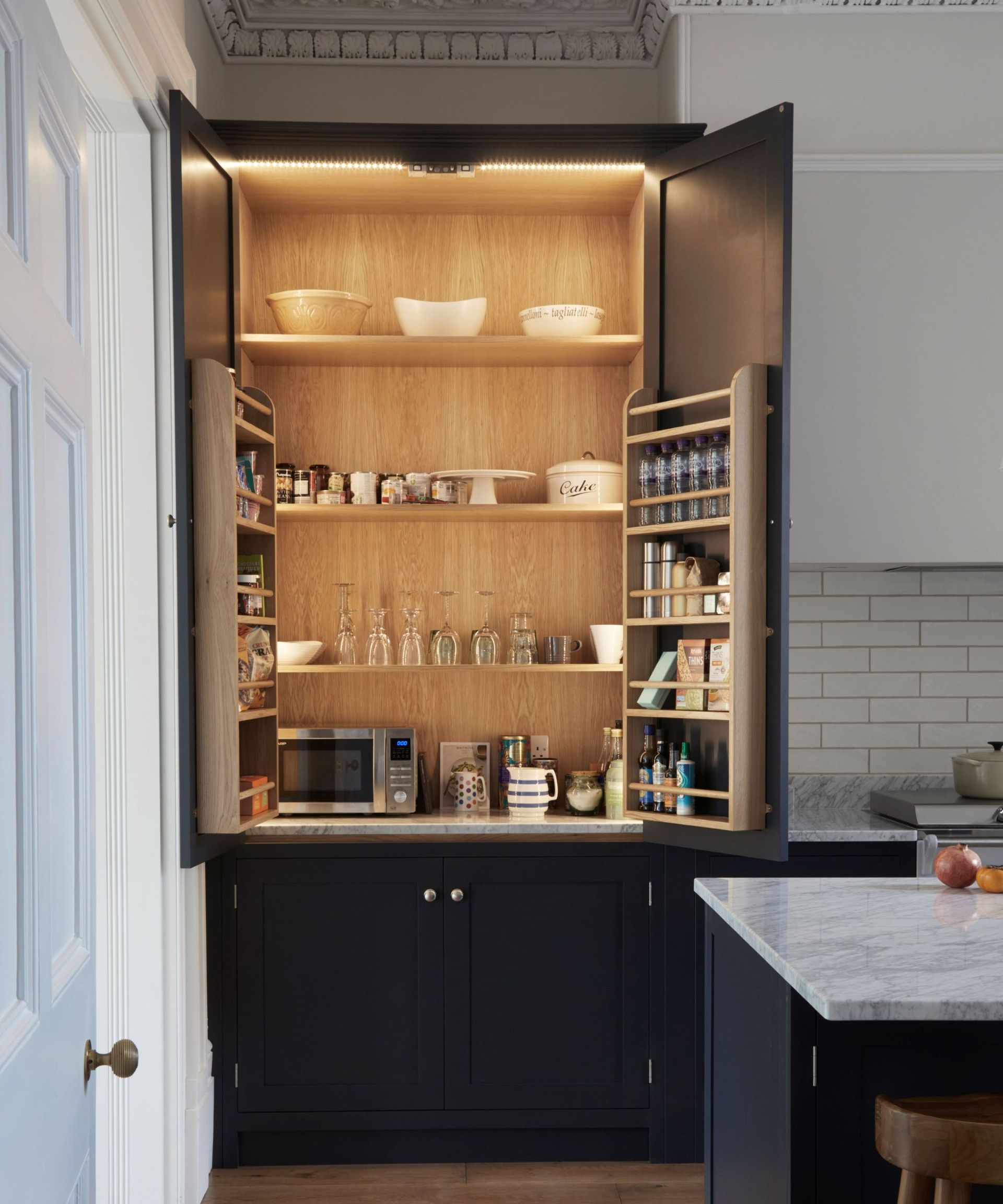 Although it is unlikely that your guests will start to rummage through your kitchen storage, it is important to declutter a pantry and declutter a fridge to stock-check what you already have before writing your shopping list, says Lauren Allen, chef. This prevents duplicates that will either go to waste or take up much-needed space for food storage and stowing leftovers, she explains.
4. Plan out a menu before food shopping
Once you have taken stock, then you can get to planning meals and shopping, continues Lauren Saltman, professional home organizer and founder of Living. Simplified.:
'Menu plan early and don't forget that your guests might be around before Thanksgiving so be sure to have extra snacks and food on hand. Then create a detailed shopping list and get to the grocery store before they get crowded or run out of an important ingredient.
'Be sure to check your pantry before shopping to make sure you have enough staples on hand.'
Magnetic Meal plan & Grocery List
This magnetic grocery list and meal planning pack is perfect for planning around the holidays and hosting. Stick it to your fridge to keep it in sight and stay on track.
For professional organizer Lauren Saltman of Living. Simplified., decluttering, and organizing are how she lives her daily life, whether she is organizing her home, a friend's office, or a client's garage, her resourceful approach yields happy clients who learn to incorporate techniques for a happier and more simplified lifestyle.
5. Group items together so they're easy to find
Organizing kitchen appliances is a must year-round, but it is particularly prudent before you host guests at Thanksgiving, suggests Amy Bloomer, professional organizer and founder of Let Your Space Bloom.
She recommends grouping similar items in your cabinets and drawers. 'This makes it easier to find what you need quickly. For example, store pots and pans near the stove, baking supplies together, and utensils in a designated drawer,' she says.
Amy Bloomer owns Let Your Space Bloom, a home organizing company. She's been in thousands of homes, helping families, professionals and retirees to transform their space, and in turn, their lives.
6. Prepare your appliances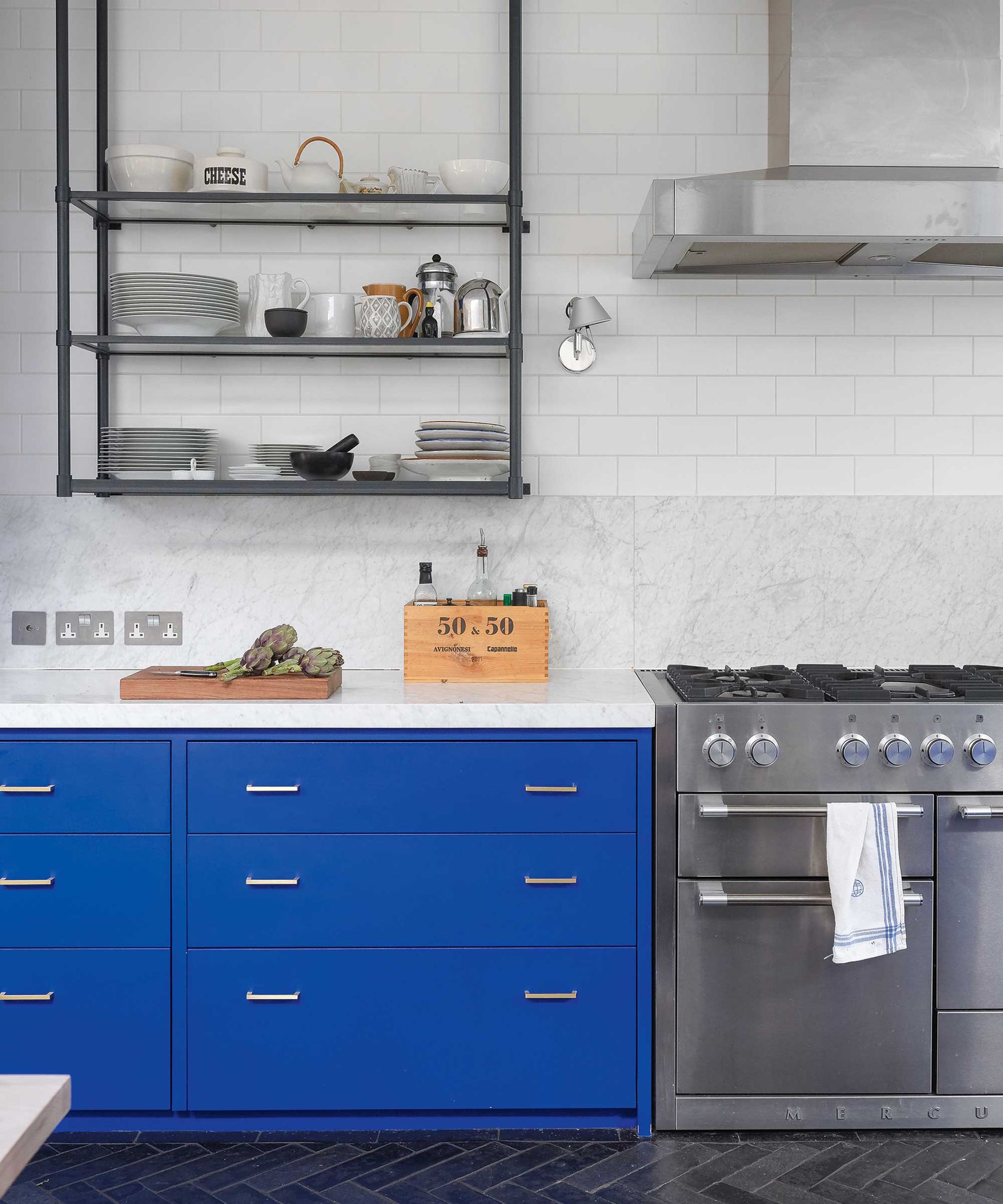 Once you have grouped your appliances and utensils and organized your kitchen drawers, then you can check over everything you are going to use and ensure that they are working efficiently, adds Lauren Allen, chef.
'Make sure appliances like your oven, stovetop, microwave, and dishwasher are cleaned. Check that small appliances like a blender, mixer, Instant Pot, etc are accessible and ready to use.
'Nothing derails a dinner party like a dirty oven or broken appliance,' she warns.
7. Divide your kitchen into zones
There are six key zones of kitchen organizing, and setting up a clear distinction between them all can help you to settle into a smooth flow when cooking up for your Thanksgiving guests, says Lina DaSilva, cleaning expert and founder of Toronto Shine Cleaning.
'Divide your kitchen into zones based on activities – prep, cook, serve, and wash. This streamlines movement and ensures that tools and ingredients are at hand where needed. It also helps when it comes to cleaning up after hosting too,' she adds.
Lina DaSilva is the founder of the award-winning Toronto Shine Cleaning. With over 5 years of industry experience, she specializes in residential cleaning and home organization. Her venture focuses on offering living wages and empowering homeowners to enjoy cleaner, more organized spaces.
FAQs
What kitchen utensils do I need for Thanksgiving?
When preparing a kitchen for Thanksgiving, it helps to have a set of quality utensils to hand, including at least one wooden spoon, measuring spoons and cups, a basting brush, a spatula, a whisk, tongues, a meat thermometer, and a carving knife. These are the absolute essentials to have on hand, with extras a bonus to help the meal go more smoothly.
What should I cook first for Thanksgiving?
You should always start Thanksgiving cooking with whatever will take the longest. Usually, this is the turkey or other meat you have chosen for your centerpiece. While this is in the oven, you will have plenty of time to cook everything else to accompany it, such as the sauces, vegetables, and stuffing.
---
It is not just your kitchen you have to get in shape for Thanksgiving. You also need to consider getting your bathroom ready for Thanksgiving guests and styling an inviting guest room to ensure overnight guests feel welcome in your space. This attention to detail is perfect for ensuring your home is always the first choice when the holidays roll around.
Sign up to the Homes & Gardens newsletter
Decor Ideas. Project Inspiration. Expert Advice. Delivered to your inbox.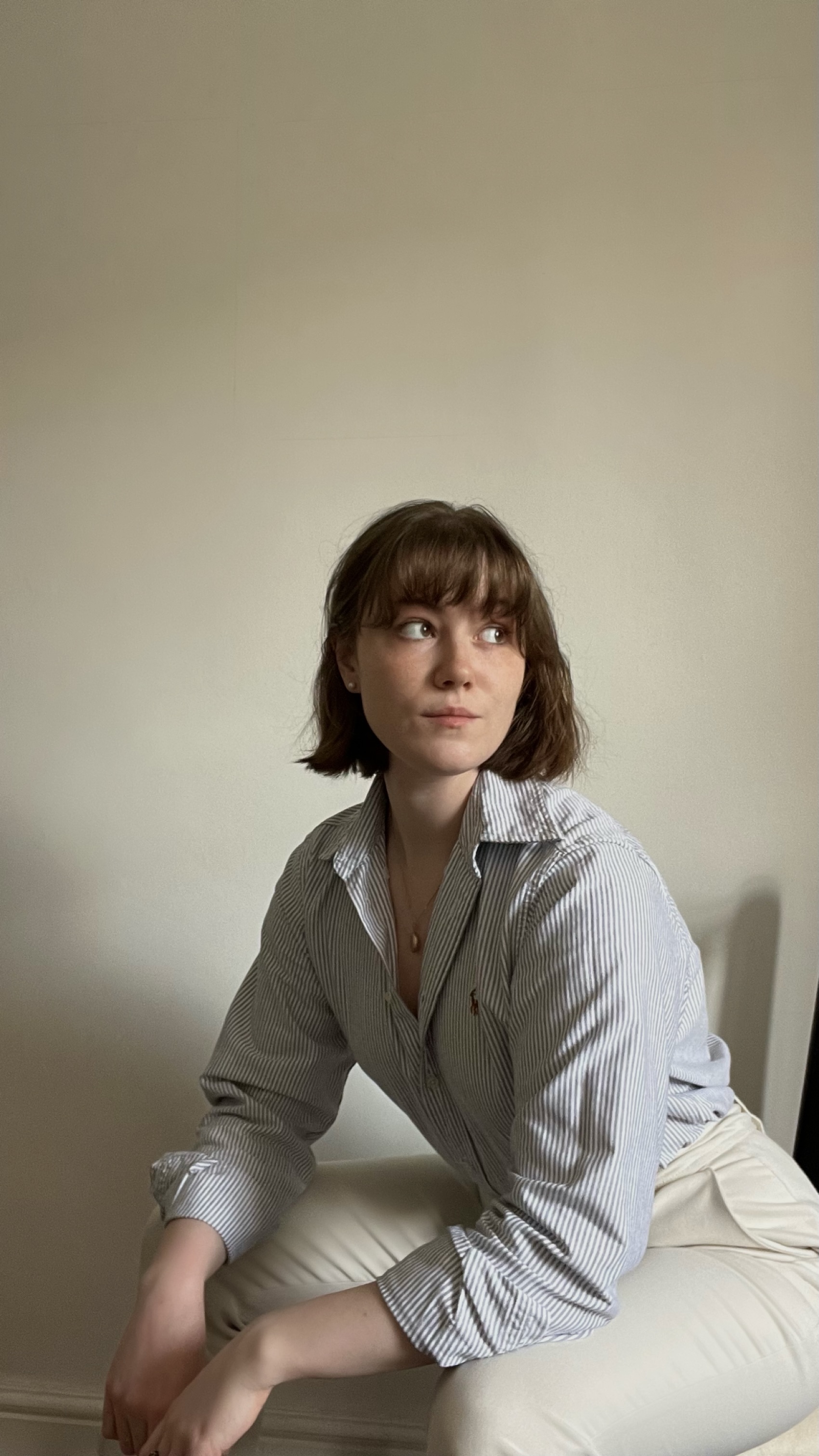 Chiana has been at Homes & Gardens for a year, having started her journey in interior journalism as part of the graduate program. She spends most of her time producing content for the Solved section of the website, helping readers get the most out of their homes through clever decluttering, cleaning, and tidying tips – many of which she tests and reviews herself in her home in Lancaster to ensure they will consistently deliver for her readers and dabbles in the latest design trends. She also has a first-class degree in Literature from Lancaster University.