How to declutter a fridge – 6 steps to clear out your cold storage
Keep your kitchen clean and your fridge well-stocked with these quick fridge-decluttering practices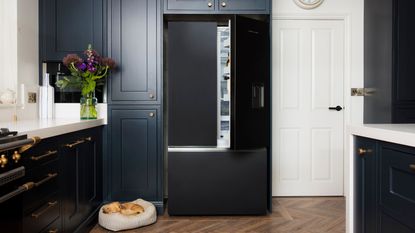 (Image credit: Fisher & Paykel)
There is a difference between a full fridge and a well-stocked fridge, and it all depends on how you declutter it, experts say.
Although decluttering and organizing a fridge may not be at the top of your kitchen decluttering checklist, it is important to have a regular clear-out to avoid wasting food or allowing things to turn bad without your noticing.
This is how professional organizers and chefs stay on top of their refrigerators to ensure that everything they keep is essential for their kitchens.
How to declutter a fridge
There are some obvious items you shouldn't store in a refrigerator that you should declutter and rehome, but some less obvious pieces may be lingering at the back and taking up precious space. Here's what you should consider getting rid of.
1. Eliminate food you aren't eating
It is not just food that has expired that you should be clearing out of your fridge, reminds Lauren Saltman, professional home organizer and founder of Living. Simplified. You should clear out everything you are not eating, be it something you didn't like, or simply haven't got around to using – this goes for decluttering a pantry and organizing a freezer, too, she says:
'You might have ingredients that weren't used for a recipe, dinner leftovers from last week, or some miscellaneous items that are no longer identifiable. Sounds like it's time for a deep dive into the fridge (and the freezer too!) for a deep cleanout. You'll be doing yourself and your family members a favor, and you'll make room for the items everyone enjoys eating.'
For professional organizer Lauren Saltman of Living. Simplified., decluttering, and organizing are how she lives her daily life, whether she is organizing her home, a friend's office, or a client's garage, her resourceful approach yields happy clients who learn to incorporate techniques for a happier and more simplified lifestyle.
2. Trash expired food
Of course, anything that has expired also needs to go, Lauren Saltman, organizer, continues.
This includes items that have visibly turned such as old produce, anything printed with a passed use-by date, and leftovers or other prepared items that have been in your fridge for longer than three days – by this point, they will likely be starting to go bad, she says.
When it comes to items with 'best before' dates, you should check their condition before tossing it out. These dates are a guideline, and unless the food has changed in texture, smell, or appearance, it is likely still usable.
3. Replace opaque containers
When it comes to storing food, one storage product professional organizers always buy are clear containers so you can keep an eye on the contents, shares Alice Price, professional organizer and decluttering coach, founder of Organize Long Island.
Decluttering opaque containers from your fridge and either tossing or transferring the contents to clear boxes will prevent you from losing track of what you have in stock, she explains. It also helps you to see what has gone off more easily, giving you the chance to dispose of it before it rots completely, pushed to the back of the shelf.
Rubbermaid Medium Glass Container
These smaller glass storage boxes are an eco-alternative for leftovers that keep food fresher for longer.
4. Declutter at the end of each week
While you do not need to declutter a kitchen all that often to keep it in check, you should consider decluttering your fridge at least once a week, given that it is a space where you are constantly introducing new items.
Amy Bloomer, professional home organizer and owner of Let Your Space Bloom also recommends taking stock of your fridge after major hosting events such as holidays:
'Clean out your fridge at the beginning of each season and after major food-centric holidays. This keeps space available and ready to receive the tastes of the new season,' she shares.
Amy Bloomer owns Let Your Space Bloom, a home-organizing company. She's been in thousands of homes, helping families, professionals and retirees to transform their space, and in turn, their lives.
5. Section off items in-date that you had forgotten about
If you find things in your fridge that are still in useable condition, but you had forgotten about them, then it is wise to bring them to the front of your fridge to encourage you to use them, Bonnie Borremeo Tomlinson, professional organizer recommends:
'Anything you have not used in significant time, place front and center in the fridge and make a plan to use it in an upcoming meal. If you don't plan to use it and it is already opened, dump the contents, wash the container, and recycle if appropriate.'
Bonnie Borromeo Tomlinson
Bonnie Borromeo Tomlinson is the author of Stop Buying Bins & other blunt but practical advice from a home organizer. She was the principal of Bonnie Lia Interiors, a home organizing and interior decorating firm with clients in MD, VA, DC. She has also held positions as a senior national media buyer, museum store retail buyer, and home decor account manager. Since 2020, she has focused her attention on writing full-time.
6. Swap out plastics for glass
Owner of The Forked Spoon and head chef Jessica Randhawa highly recommends decluttering anything made of plastic from your fridge whenever you can:
'Regarding storage, while plastic containers have been a go-to for many, it's increasingly recommended to use glass or BPA-free plastic containers to prevent harmful chemicals from leaching into your food.
'Additionally, ensure your storage containers are airtight to maintain freshness and avoid cross-contamination,' she adds.
Jessica is the head chef, recipe creator, photographer, and writer behind The Forked Spoon, where you will find delectable family-friendly recipes for the everyday cook.
FAQs
How do I keep my fridge clean and organized?
One of the best ways to keep your fridge clean and organized is to set aside a short amount of time at the end of the week to remove any leftovers you never got around to eating, produce you didn't use and has started to turn bad and check for anything you had forgotten at the back of the shelf – pulling it forward for you to see first when you are next looking for something to eat. You can also take this time to wipe down the shelves with a disinfectant spray to keep your fridge fresh.
Where should everything go in the fridge?
When sorting food in a fridge, raw meat should always go on the bottom shelf – this is the coldest spot but also prevents anything from the meat from dripping down and contaminating items below. Dairy should then go on the middle shelf, the next coldest spot, and everything else stored on the top shelf. The fridge door should be reserved for non-breakables and items that can stand up to gentle temperature fluctuation as you open and close the fridge – such as condiments in shatter-proof bottles and containers of juice or creamer.
---
It is important to note the refrigerator organizing mistakes to avoid when initially sorting your fridge to avoid things getting lost at the back. Professional organizer Lauren Saltman also suggests only stocking your fridge when it starts to run empty. 'Want a great strategy to avoid throwing away food? Shop your pantry and freezer when it's time for dinner. You never know what's waiting to be eaten!'
Sign up to the Homes & Gardens newsletter
Decor Ideas. Project Inspiration. Expert Advice. Delivered to your inbox.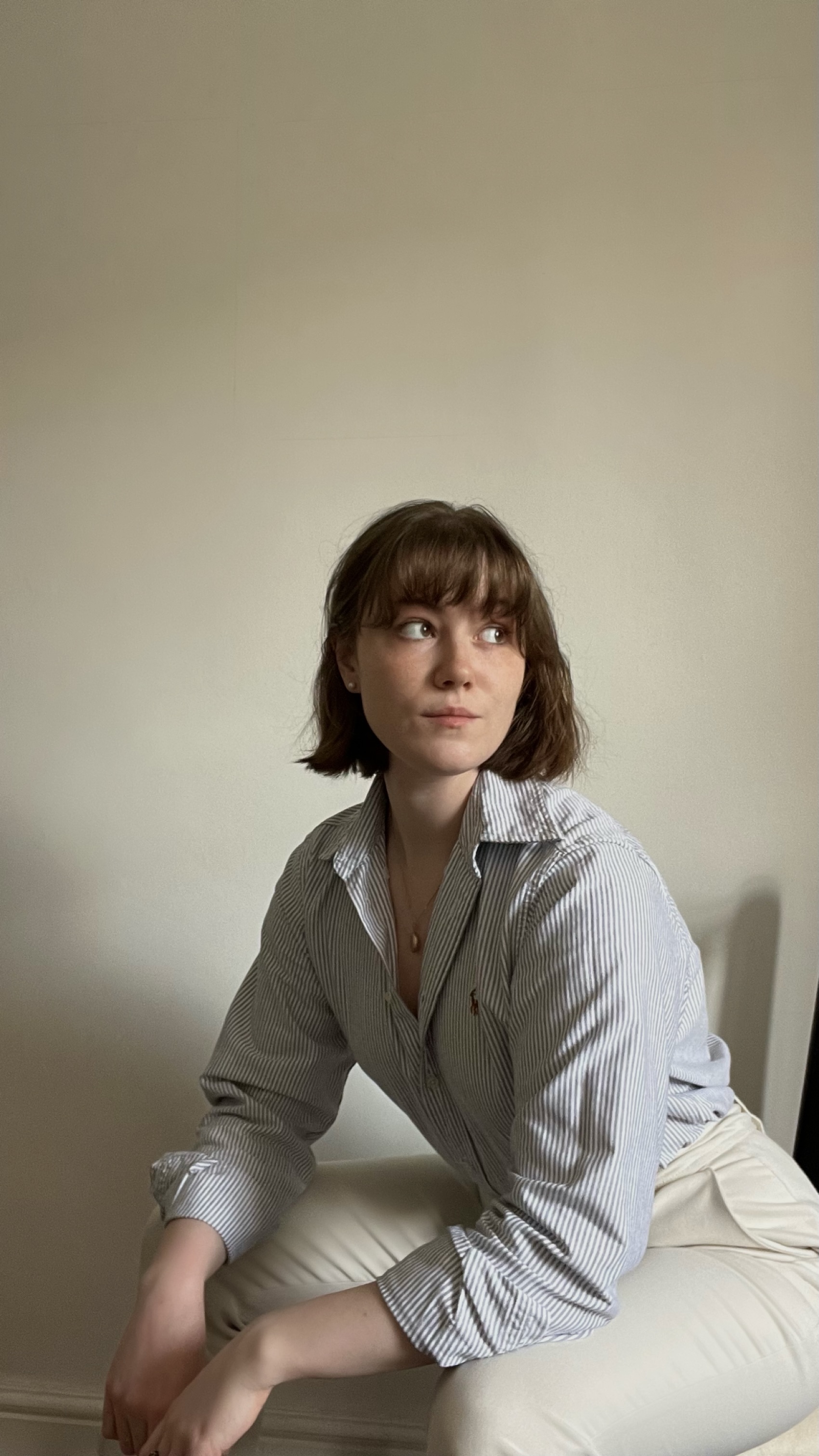 Chiana has been at Homes & Gardens for a year, having started her journey in interior journalism as part of the graduate program. She spends most of her time producing content for the Solved section of the website, helping readers get the most out of their homes through clever decluttering, cleaning, and tidying tips – many of which she tests and reviews herself in her home in Lancaster to ensure they will consistently deliver for her readers and dabbles in the latest design trends. She also has a first-class degree in Literature from Lancaster University.