How to organize a freezer – 10 expert tips to get drawers in order
Get your frozen food in order with these easy freezer-organizing tips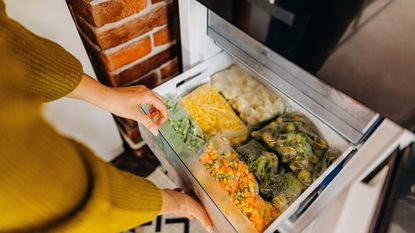 (Image credit: Getty Images)
Freezers can quickly become a lawless place in the kitchen as we throw things into drawers and awkwardly riffle through whenever we need to find a bag of oven fries or that tub of ice cream.
While organizing a standing freezer with drawers is a little easier than organizing a chest freezer, there are some important rules we need to follow if we want to maintain good food hygiene and ensure we are not searching through every drawer to find what we need.
Here, professional organizers share their top freezer-organizing tips to make cooking easier.
How to organizer a freezer
Much like organizing a refrigerator, keeping like-for-like items together, knowing what should go in the freezer and what is best left thawed, and which areas of the freezer are best for what products, are the foundations of acing your organizing.
Here is what the experts suggest.
1. Clear out old food
The first step to any home organizing is to declutter first and your freezer is no different. The freezer is often one of the most overfilled and forgotten-about spaces in a kitchen as food gets pushed to the bottom of drawers and left for months – even years!
It is a good idea to work one drawer at a time, taking it out to close the door as you work, and checking how much of the frozen food you are actually using, suggests Elizabeth Lulu Miranda, professional organizer and founder of Mercury Organizing in Chicago.
'If you find yourself tossing out many outdated items, then the best money and space-saving steps are to reconsider your freezing habits and opt for making certain foods fresh instead,' she adds.
Elizabeth Lulu Miranda is the heart of Mercury Organizing. She is an innovative and resourceful organizer who loves to help people create a better way for themselves. Elizabeth's passion for organization and efficiency started as a child. Her mother used to find her in the kitchen, rearranging the silverware and utensil drawers.
2. Keep raw meats and seafood separate
To keep your kitchen hygienic and adhere to good food safety, there are several items not to store in a freezer as well as certain rules about what should be stored together, experts say.
The number one rule is to keep raw meats and other produce separate to prevent cross-contamination, says Barbara Oldham, professional organizer and founder of The Inspired Home by B. Try to use separate drawers in the freezer where possible, or use dividers or separate labeled containers to keep the meat away from produce.
Professional organizer Elizabeth Lulu Miranda adds that the bottom drawer of your freezer is the best spot for meat and seafood for multiple reasons. Not only is it often the coldest spot in the freezer, making it ideal for keeping volatile foods that can easily go off, such as raw meat at a safe temperature, but it prevents any liquids from meat leaking onto food below if it has been improperly sealed.
3. Use one drawer per food category
As with organizing kitchen drawers, it is a good idea to use one drawer for one category of frozen goods to make finding things quicker and easier, Elizabeth Lulu Miranda, professional organizer, says.
Consider having one drawer for raw meat and fish, one for prepackaged frozen goods like oven food and vegetables, one for packaged leftovers, one for sweet treats like ice creams, and one for bread and pastry goods.
4. Use clear containers to store food
Clear food containers with air-tight seals are among the many kitchen organizers professionals always buy and are ideal for storing food more practically in freezers.
'Just be sure to measure your freezer before you search for the perfect container to make sure that you can fit them in just how you want them,' reminds Britnee Tanner, professional organizer. 'Before you go to the store, consider shopping your own home for containers you already have on hand, too, to prevent waste.'
Brittnee recommends the bins from The Container Store to fully customize your freezer. 'Remember that you can always start out with one or two bins and see if they help streamline your freezer drawers. Then add more as needed!' she adds.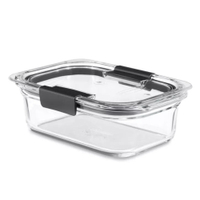 Rubbermaid Medium Glass Container | $10.99 at Target
These glass storage boxes are an eco-alternative for leftovers that keep food fresher for longer.
Britnee's passion for organizing started when she was old enough to store mechanical pencils in her Lisa Frank trapper keeper. Fast forward a few decades and now she now helps other busy women create beautiful, functional spaces in their own homes. Her purpose is to help women (who have a lot going on in their day), simplify their homes and make them intentional and enjoyable.
5. Opt for freezer-safe bags to portion food and save space
If you do not have space for multiple bins and containers, a freezer bag is a good alternative – especially for smaller items or shallow drawers.
These reusable silicone bags, at Amazon, are a favorite of professional organizer Jackie Pittman, founder of Chez Nous Organizing, and are great for storing items like fruits, vegetables, and pre-portioned meals. They are space-efficient and can help you save room in the freezer. 'Just be sure to label the bags with the contents and date of freezing for easy identification,' she adds.
If you are an avid meal prepper, then vacuum-sealed bags may be a better option to help you save space, continues organizer Elizabeth Lulu Miranda. They will also 'help prevent freezer burns and keep your food fresh for longer,' she adds.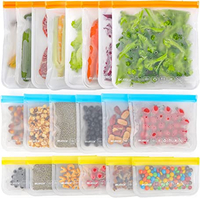 Silicone Food Bags | $21.99 for 20 at Amazon
Experts love these resealable silicone bags for storing food. Not only does it help to keep them fresh, but they are washable too, saving you money on single-use plastic in the long run.
Jackie Pittman is the owner of Chez Nouz Organizing, having started her business after making multiple cross-country moves and becoming familiar with the process of cutting back belongings and organizing the essentials of everyday life.
6. When restocking, put new things at the bottom of drawers
Although it may seem like a lot of effort to take everything out of your freezer to put new stuff in, it is the best way of working through goods before they suffer from freezer burn or degrade after long periods in freezing temperatures, says Jackie Pittman, professional organizer.
This is also a good organizing tip for organizing a pantry too, to prevent using up newer items while old food goes bad.
7. Label everything
It should go without saying that anything you package yourself needs to be labeled to prevent confusion in the future – especially if we have the bad habit of forgetting things at the backs of drawers and shelves.
'It is a good idea to keep a marker handy by the freezer so you can keep track of your inventory, advises organizer Elizabeth Lulu Miranda. 'After all, no one likes a mystery casserole!'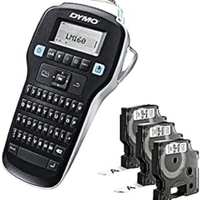 DYMO Label Maker | $48.31 at Amazon
Keep track of your frozen food and their expiration dates with a handy portable label maker.
8. Consider drawer dividers to break up big spaces
Large freezer drawers can become a free for all, so adding in drawer dividers, such as those from Amazon, can help to break the drawers up into categories, or even help you to stack up containers without them toppling over, says Jackie Pittman, professional organizer.
9. Use risers or shelves to stack food
Although more commonly used when organizing kitchen cabinets, shelf risers can be repurposed in a freezer to help keep old and new food separate, especially if you have duplicates, suggests Elizabeth Lulu Miranda, professional organizer.
'Larger bins can be placed on their sides to create a shelf with a spot inside the bin and another on top of it for food,' she adds.
10. Avoid overfilling drawers
No organized freezer should be a struggle to close. If you find that your drawers are getting stuck, or your door doesn't quite close with everything inside then you have likely overfilled your freezer.
This is more than a simple inconvenience, however, organizer Jackie Pittman warns. An overfilled freezer is actually 'the number one culprit of freezer burn and malfunctioning freezers,' she says. Try decluttering the freezer one more time, considering what could be thawed and cooked as a snack, what you could get rid of for dinner, and what could be kept in the refrigerator for a few days to make space temporarily.
FAQs
Is it better to have a freezer full or empty?
It is best to keep your freezer full, but not overflowing, to keep it energy efficient. The more products you have in the freezer the cooler it will stay with less energy. If you do have a shortage of food in your freezer, freezing ice blocks of sealed bags of water will help to keep the freezer efficient without needing to bulk buy food unnecessarily.
Can you put too much food in a freezer?
Although a full freezer is better than an empty one, it is possible to overfill your freezer. This can block air vents and reduce air flow making your freezer work harder to keep its components cool and lead to overheating and damage. What's more, it can lead to an excess of ice on the interior walls of the freezer, making it harder to fit things into the appliance or close doors.
---
Organizing a freezer and sorting out your food storage should be regular items on your kitchen decluttering checklist to keep it functional – whether or not you are a keen home cook.

Despite this, it is a good idea to keep your freezer relatively full (but not overflowing) as more frozen food packed together helps to keep everything frozen for longer to avoid rapid defrosting in the event of a power cut or a freezer failure. It is about striking a perfectly organized balance.
Sign up to the Homes & Gardens newsletter
Decor Ideas. Project Inspiration. Expert Advice. Delivered to your inbox.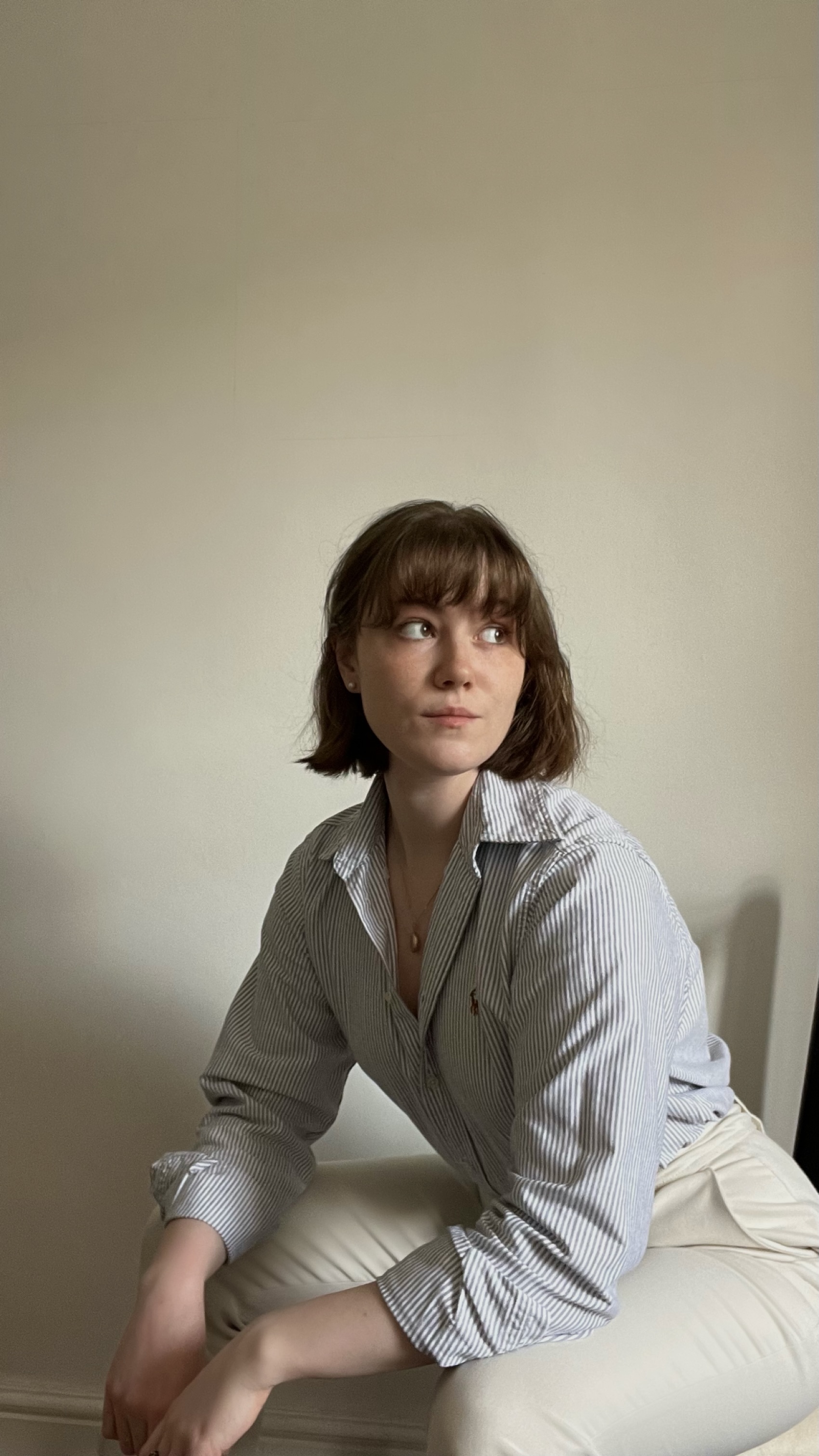 Chiana has been at Homes & Gardens for a year, having started her journey in interior journalism as part of the graduate program. She spends most of her time producing content for the Solved section of the website, helping readers get the most out of their homes through clever decluttering, cleaning, and tidying tips – many of which she tests and reviews herself in her home in Lancaster to ensure they will consistently deliver for her readers and dabbles in the latest design trends. She also has a first-class degree in Literature from Lancaster University.