Organizing kitchen cabinets – 16 tricks to arrange essentials efficiently
These ideas for organizing kitchen cabinets will make for an efficient cooking space that's so much easier to live with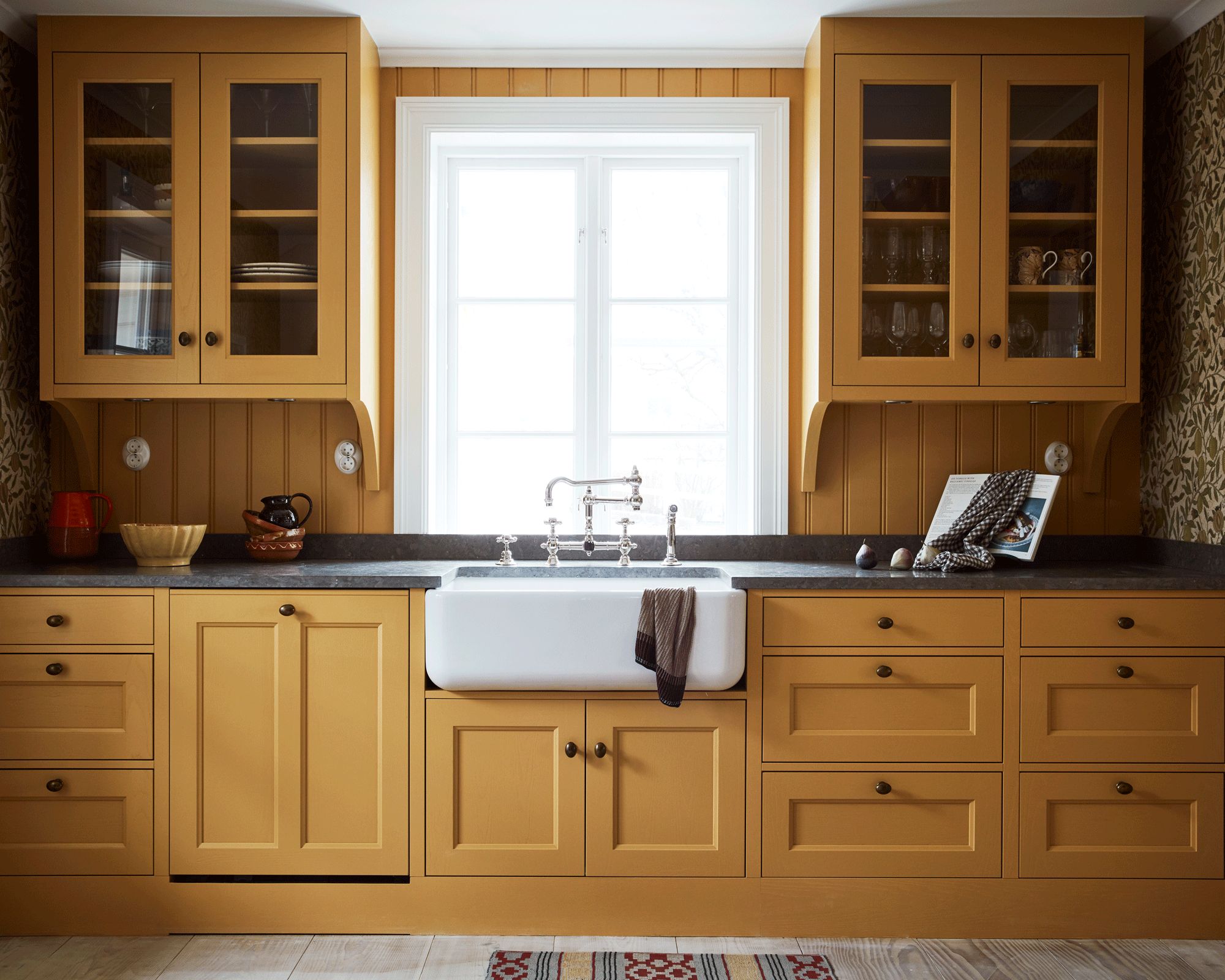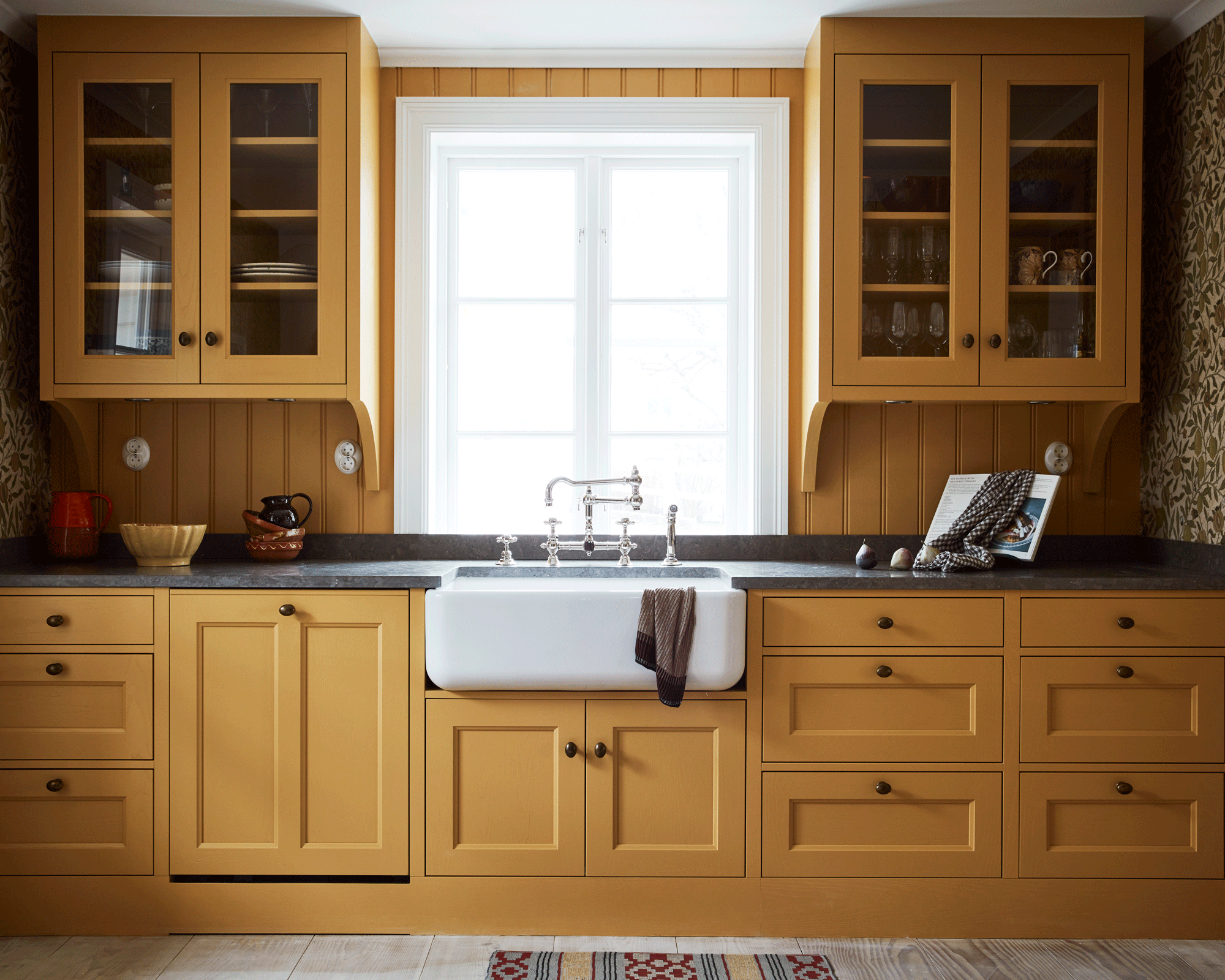 (Image credit: Fanny Radvik)
These are the tried and tested techniques experts use to organize kitchen cabinets, and are key to an efficient room. However much storage space is available within the kitchen, if cabinets aren't well organized, it slows down preparation, cooking, and serving. And it can be frustrating.
Well-ordered cabinets are key to organizing a kitchen – and can also mean avoiding scenarios such as running out of ingredients, or replacing them before it's necessary. Even the issues of buying duplicates of more occasionally used cookware, or losing time rummaging around to locate holiday serveware can be evaded.
Clever kitchen cabinet organization ideas allow both daily tasks and catering for special occasions to be handled smoothly saving both time and effort, and they can maximize the utility of a kitchen whatever its size.
Organizing kitchen cabinets
Whatever the style of your kitchen, organizing kitchen cabinets will maximize your kitchen storage ideas, allowing them to do their job efficiently.
Here we examine the tactics for systematizing a kitchen's cabinet contents – which will also prove useful for laundry room organization as well as utility room organization – with experts sharing their advice.
Once you've established the zones and discarded what's out of date and what's no longer useful, it's important to think about how to organize the kitchen within zones for best accessibility and convenience.
1. Put regularly used items within easy reach
Consider height first. The items you need most frequently should be within your easiest reach. Don't forget weight, though. 'If it's heavy, store it low,' says Richard Davonport of Davonport Kitchens. 'It sounds simple, but you really don't want to be accessing heavy items overhead.'
2. Stash rarely used items out of the way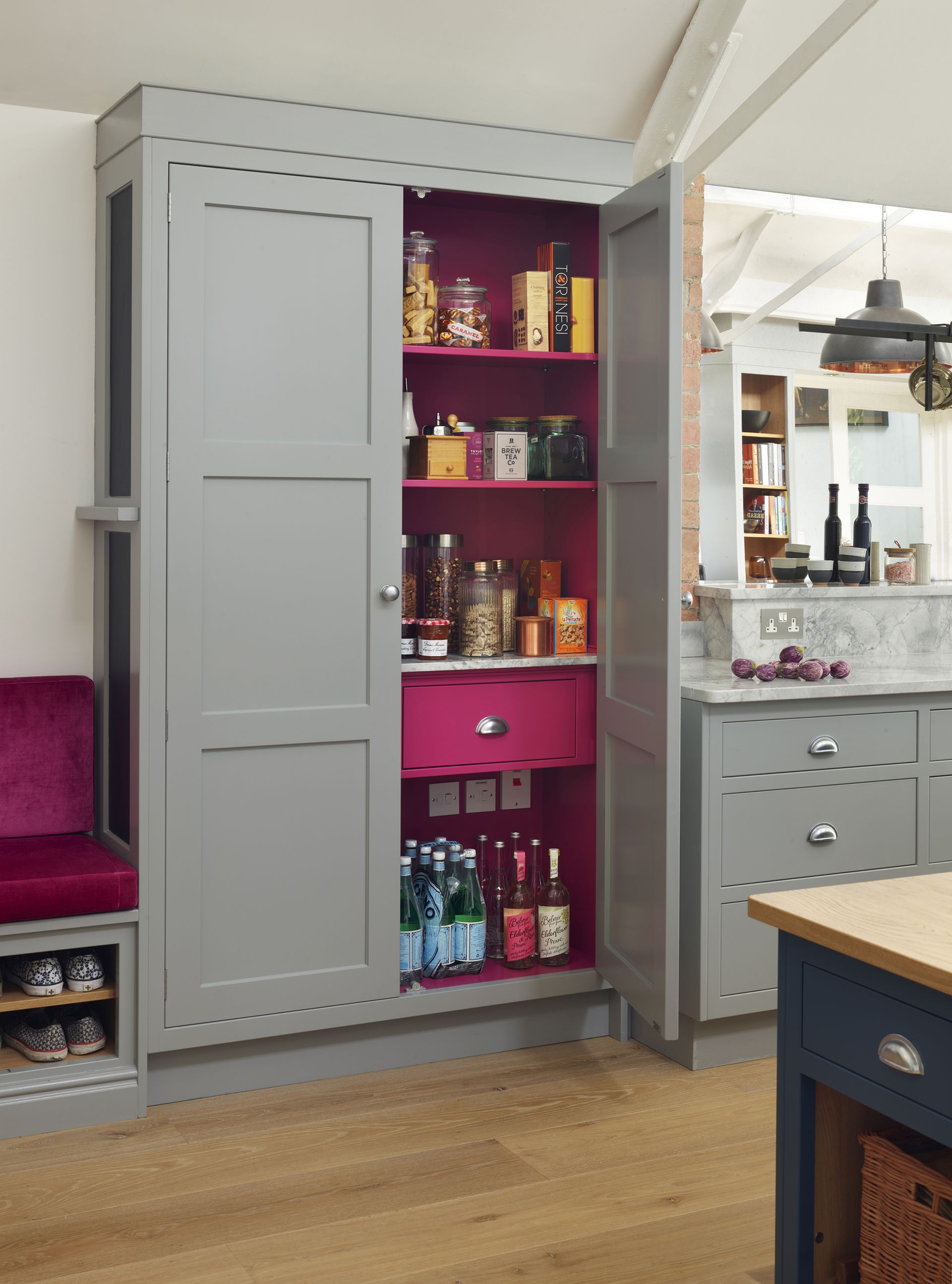 Meanwhile, the highest sections of cabinets should be reserved for those items that are used rarely. This is particularly the case if you need steps to access these areas as it's preferable to minimize their use.
3. Store breakables with care
But what items are made of should be taken into consideration, too. 'Try to avoid putting any delicate or glass objects higher up,' says interior designer Katharine Pooley. 'It's a recipe for disaster if you're reaching for something that can easily slip and break.'
4. Allow for young children
Meanwhile, if you have young kids, think about putting the items they use at a convenient height so they can access them when you ask them to. Conversely, be aware of what you want to put out of their reach within cabinets. For instance, cleaning supplies should be up high in homes with little ones, rather than below the sink.
5. Rework shelving to suit your needs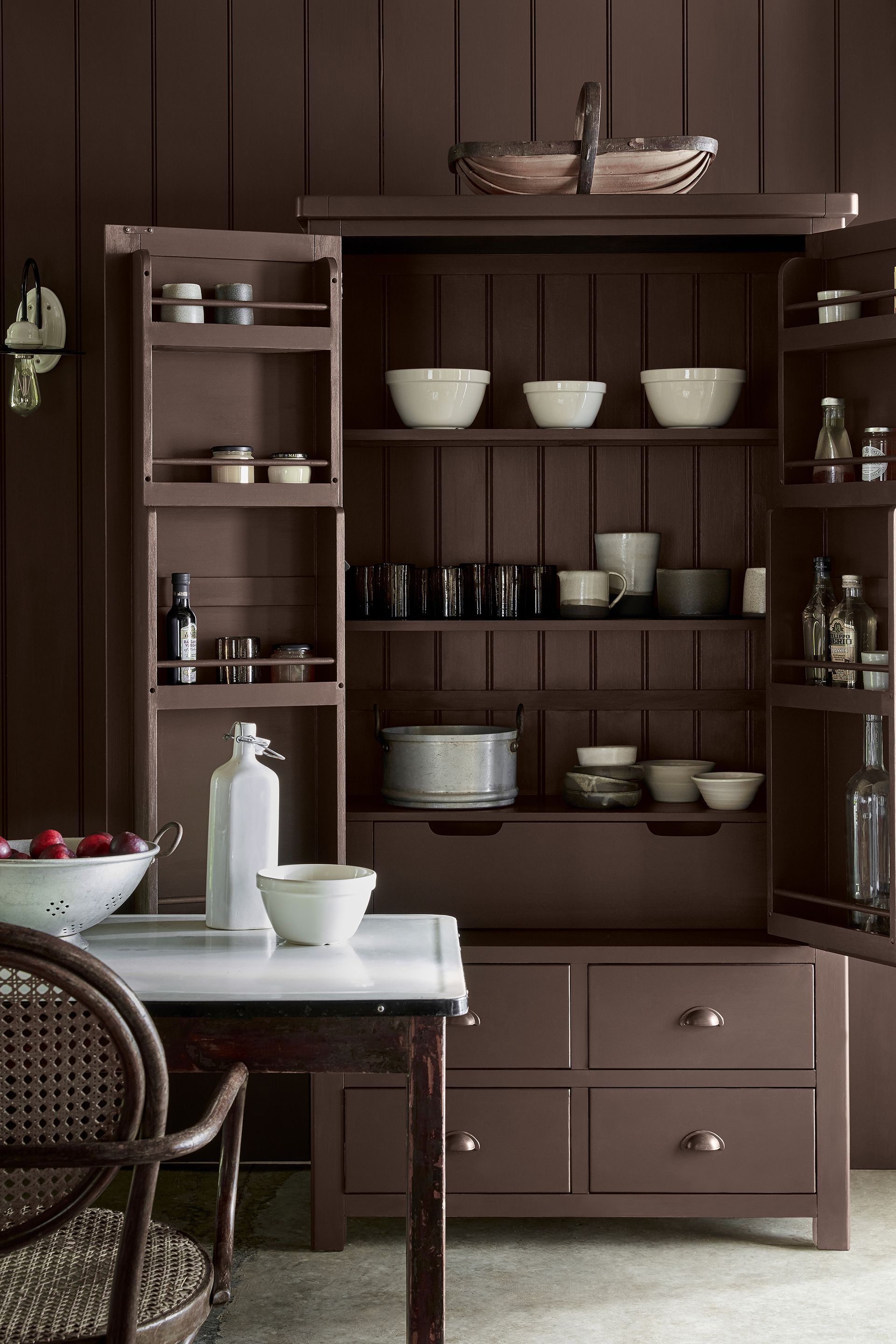 Consider the space between cabinet shelves, too. 'It's surprising that hardly anyone changes their shelves around from the settings they inherit from a home's previous owner or their kitchen installer,' says Richard. 'If you've got spare height in three or four shelves, that's a lot of wasted space. Moving a couple of shelves up or down might mean items are more snug, which could free up a double-height shelf elsewhere.'
6. Decant for ease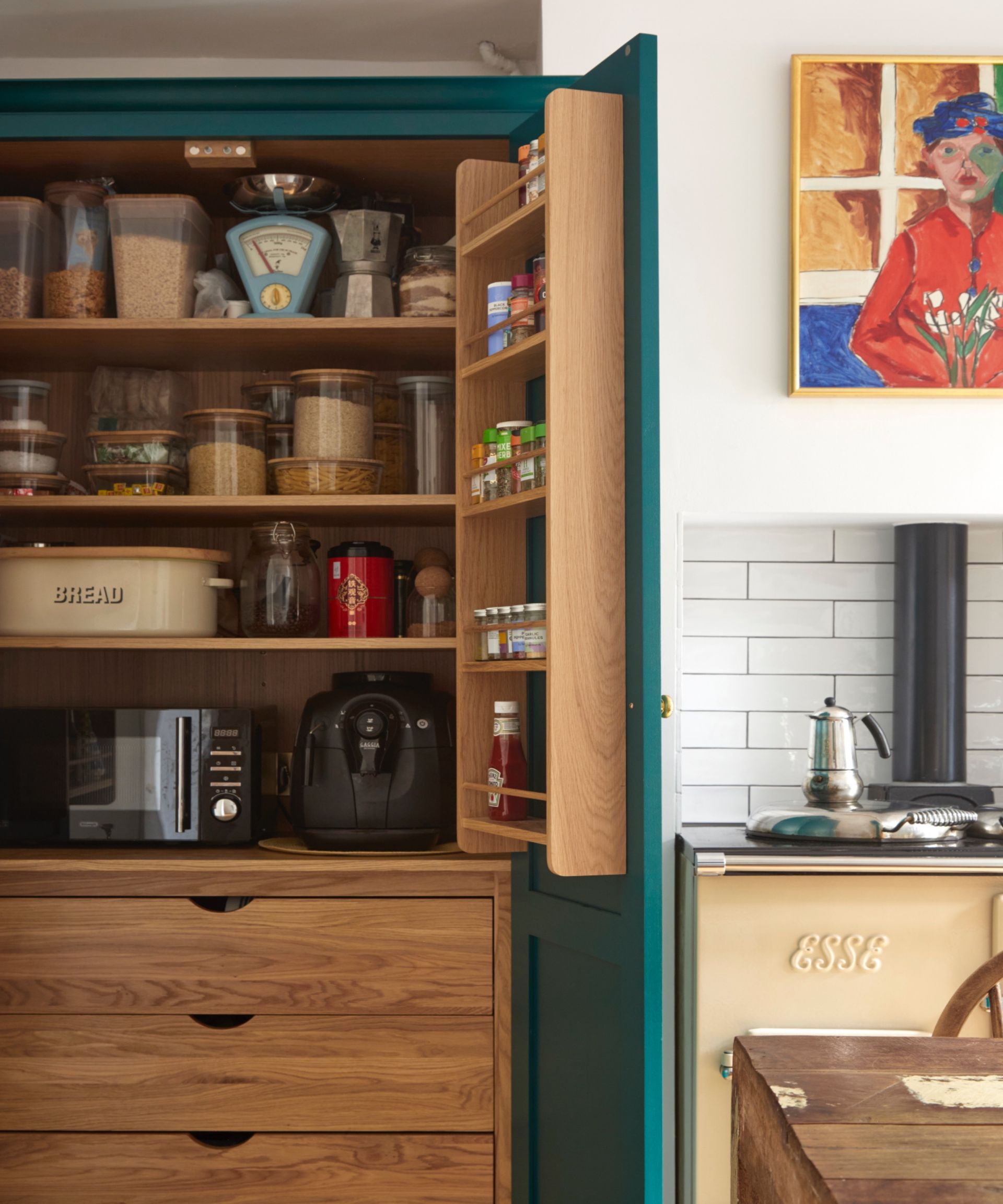 Some things are best put into containers rather than kept in their original packets. 'Get cabinets organized by decanting dry goods into glass storage jars and canisters, from pasta and rice to nuts and popcorn,' advise Jenna Choate and Mariana Ugarte, co-founders of Interior Fox.
That way, you can easily see when you need to add them to your grocery list, plus you won't run the risk of spills from packets. Don't forget to indicate what's inside. 'Give your glass containers an upgrade with customized labels,' the pair suggest.
7. Be ready for special occasions
Consider kitchen cabinet organization ideas that encompass everyday needs, but also items that are used for holidays and special events. In this kitchen, platters can be stored singly on shelves of reduced depth to keep them safe; locating them in the lower half of a cabinet like this makes them easier to lift out when they're needed.
Think about storing table linens for special get-togethers in the same location, along with items such as tea sets and cake stands. The latter aren't heavy so can find a home in the top of a cabinet.
8. Pay attention to stemware
Wine aficionados will likely have a range of glasses for which organizing kitchen cabinets well is necessary, and every kitchen has different glasses to keep accessible and secure.
'To achieve the best organization of kitchen glassware it's important to have a variety of shelving options to accommodate different shapes and sizes,' says Graeme Smith, head of retail and commercial design at Life Kitchens. 'Adjustable shelves will offer the most flexibility, with the ability to graduate the heights from large wine glasses at the bottom to small tumblers at the top, or vice versa, depending what you use most.
'For bespoke or particularly large glassware, you may also wish to utilize exposed shelving where there is more freedom. If you have space for a kitchen-bar area, it's often a good idea to create a dedicated shelving solution for glasses you'll use in this area, reserving your traditional cabinets for your standard pieces.'
9. Cater for large items
It's worth dedicating some of your kitchen cabinets to sizeable items of cookware to make them easily locatable. If one is available, a tall cabinet is best for comfortable access. Make sure the depth between individual shelves is sufficient to allow the cook to reach both hands inside to take hold of large and heavy items to avoid possible accidents, and leave clear space between each individual piece on a shelf, limiting the total number.
When deciding what to put where, keep the heaviest items on the shelves that are reachable without stretching up or bending down. Organizing pots and pans in kitchen cabinets? Consider using the back of the door to stash lids for more efficient use of space.
10. See clearly to organize kitchen cabinets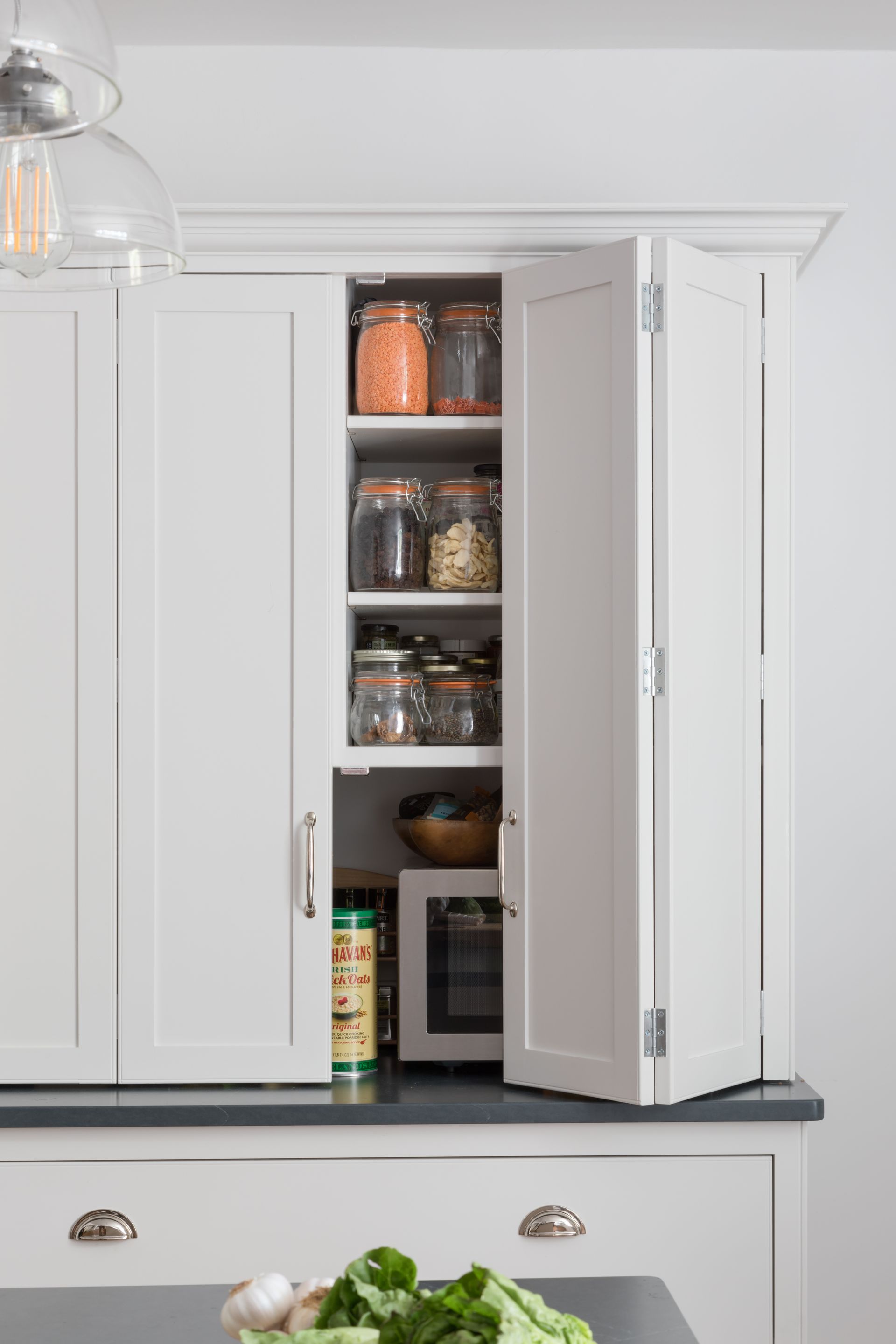 The best way to organize kitchen cabinets to ensure you don't run out of ingredients is to invest in transparent containers. It's a system that also works when organizing a refrigerator, and for chest freezer organization as well.
Cooking essentials sold in packets which are used a little at a time can be hard to keep track of, but one way to be able to do so is to decant them into glass jars. This way, it's easy to see when they should go on the shopping list again.
It's not just a solution for pulses either. 'Emptying your spice and herb contents into glass containers is also a great way of keeping your eye on stock levels as well as maintaining a uniform and stylish storage space,' says Melissa Klink, head of design at Harvey Jones.
11. Make the most of an island
Where you locate items as well as their type is equally important for great kitchen cabinet organization. Many of us serve drinks at a kitchen island, so consider grouping glasses along with other barware here for maximum convenience. Use a cabinet facing the rest of the room and guests can be provided with a drink without intrusion on the preparation and cooking area of the room.
Of course, if the wine fridge is located here, it's an even more natural solution.
12. Organize food
Excellent organizing of kitchen cabinets for all the food that is kept outside the refrigerator is imperative to make cooking a stress-free task.
When you're organizing food storage, pay attention to use-by dates. 'Group foods or drinks in terms of how soon their expiration date is; that way it's easier to keep an eye out on when things are going off, and you can reduce waste,' says designer Katharine Pooley.
Store like with like, too. For example, put together cereals and other breakfast foods; canned goods; foods like pasta and rice; and baking ingredients.
'Whether you choose a walk-in or integrated cabinet pantry it makes sense to structure the contents,' says Tom Howley of the eponymous kitchen company. 'When it comes to stocking up on food place older ingredients and goods to the front and lasting ingredients towards the back to prevent any wastage. This applies to anything from pasta, cans, condiments and sauces.'
Be conscious, too, with both organizing kitchen cabinets and pantry organization ideas of the weight as well as height of food items stored in kitchen cabinets. 'Lighter racking or baskets are ideal for cereal and bread while sturdy oak shelving is a good option for holding the weight of jars and tins,' Tom suggests.
Consider organizing Tupperware so it's nearby for easy decanting of foodstuffs, too.
13. Add spice – and herbs
Organizing spices is made far easier if you follow two precepts. The first is to keep them all together, and the second is to locate them right by the range or cooktop.
If you're remodeling the kitchen, you might want to think about following this room's lead by opting for a pullout cabinet so every jar is easy to grab as you sizzle. Organizing kitchen drawers when you are storing many smaller items can be easier than doing so for kitchen cabinets.
14. Use the back of cabinet doors
A rack provides at-a-glance storage for condiments, sauces, and small jars ensuring they won't end up obscured by other items, and the beauty of a wood version is hard to beat.
Hung on the back of a door, one of these will boost the usefulness of individual cabinets and keep it tidier. In this kitchen, the rack's fitted to the door to a walk-in pantry, but the idea is just as valuable for typical base and wall cabinet doors.
15. Group, then stack
There are some exceptions to this ground rule but, for the most part, storing kitchen items by general category is a sensible kitchen cabinet organization method – and one that works for crockery and dinnerware sets. After that? Stack tableware by type for ready access. As for the height of stacks, have weight in mind. This is especially crucial when organizing formal dishware where a maximum of 12 dinner plates is a good rule of thumb. Lighter dishes can go higher.
Within a cabinet, use lower shelves for stacks of the bigger dishes with smaller items above to create a pleasing display. This is vital for open cabinetry, as here, but worthwhile in any case to create a pleasing impression when a door is opened.
16. Go for a breakfast station
While organizing kitchen cabinets by the type of item is a handy guideline, consider a different approach to make breakfast preparation a smooth process by dedicating cabinet space to the meal.
'The perfect breakfast cupboard centers around ease, organization, and accessibility,' says Richard Moore, design director, Martin Moore. 'They should be designed to offer easy access to appliances that are plugged in and ready to go. They should be positioned next to dining areas/breakfast bars – preventing unnecessary traffic around the room – and they should keep breakfast-making facilities close at hand yet stored away out of sight when not in use. Having bifold doors on breakfast cupboards means that you have access to the entirety of the space.'
How do you organize your kitchen cabinets?
To organize kitchen cabinets, start by taking everything out. Check expiry dates on ingredients and toss anything past its time, then continue decluttering by assessing small appliances and utensils, taking the opportunity to gift anything in good shape and dispose of anything that's no longer usable. Make like Marie Kondo organizing a small kitchen and ask if it still sparks joy!
Group what's left along with anything you've decided to keep inside a cabinet from now on after organizing kitchen countertops: food that's stored outside the refrigerator; tableware (dividing what's used daily from what's required for special occasions); cooking equipment; preparation essentials; bakeware; and so on. Groups will vary from home to home, but should generally be themed according to use.
Organizing under the sink? Although what's stashed there will be different from what's kept in other kitchen cabinets, grouping is still the best way to go.
When replacing items in the kitchen cabinets locate them where they are needed and place the most used items at the heights that are easiest to reach. Use the same tactic as you do when organizing deep pantry shelves and save high spots for the items that see more occasional use.
How do I maximize my kitchen cabinet space?
There are a variety of ways to make more of the interiors of kitchen cabinets and maximize the storage they provide, which can be a boon in both large kitchens and when you're organizing a small kitchen.
Kitchen organizers such as dividers can be a great solution for a variety of items. Racks for baking sheets, pan lids, and so on can hold them vertically so they take up less room and are easier to access. Go for cutlery dividers for drawers, too, using them for their intended purpose but also for the small kitchen essentials that end up in a tangle.
Check out pantry organizers as well. Try a turntable for small items like herbs, spices, and cooking oils, and use shelf risers to subdivide shelves that aren't adjustable for better use of the cabinet's volume. Hooks designed to be fitted on to shelves or the back of cabinet doors can also create extra stash room.
And if corner cabinets are largely inaccessible, retro-fit slide-out shelves to allow the whole depth to be used for saucepans and cookware.
Sign up to the Homes & Gardens newsletter
Decor Ideas. Project Inspiration. Expert Advice. Delivered to your inbox.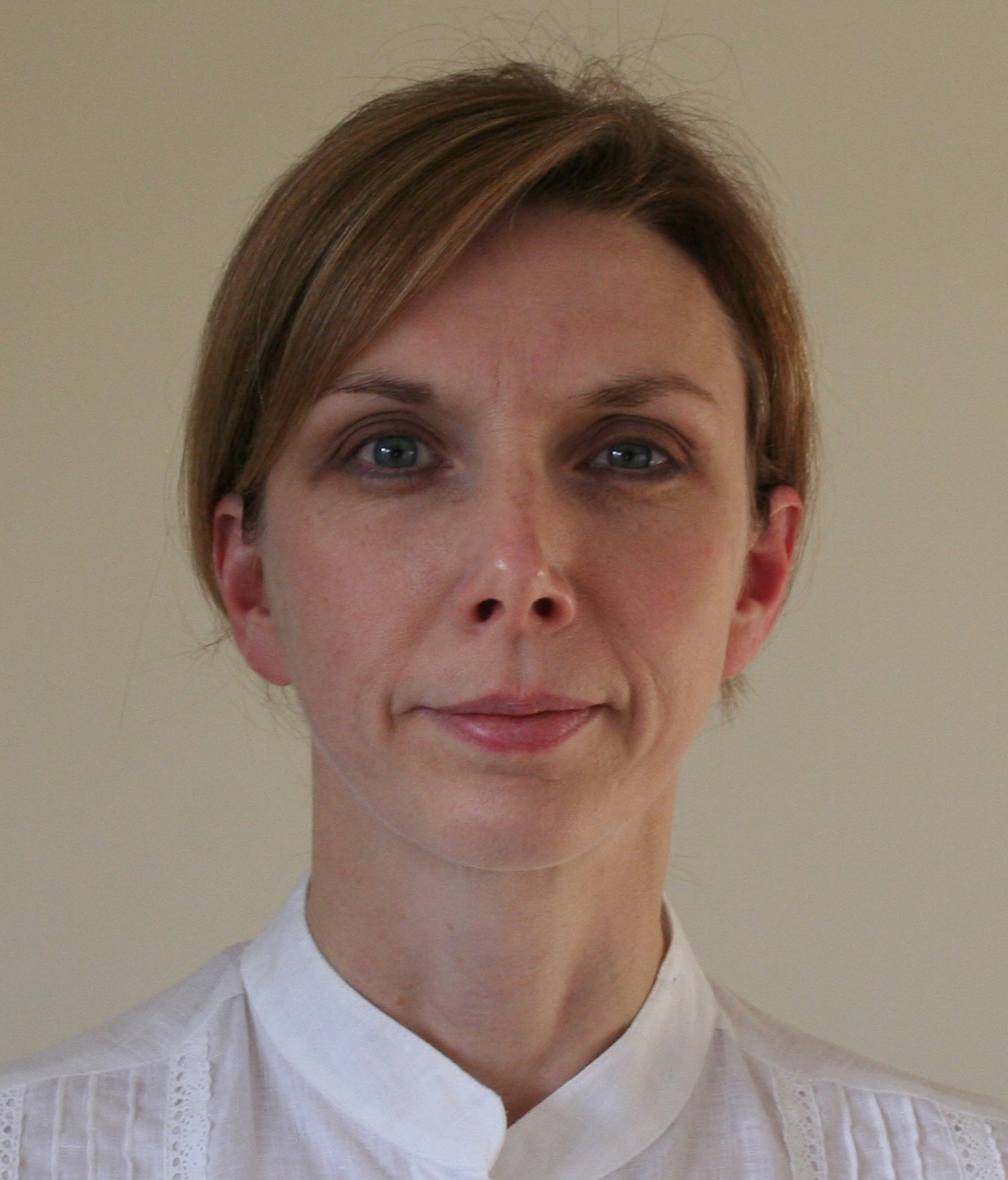 Sarah is a freelance journalist and editor. Previously executive editor of Ideal Home, she's specialized in interiors, property and gardens for over 20 years, and covers interior design, house design, gardens, and cleaning and organizing a home for H&G. She's written for websites, including Houzz, Channel 4's flagship website, 4Homes, and Future's T3; national newspapers, including The Guardian; and magazines including Future's Country Homes & Interiors, Homebuilding & Renovating, Period Living, and Style at Home, as well as House Beautiful, Good Homes, Grand Designs, Homes & Antiques, LandLove and The English Home among others. It's no big surprise that she likes to put what she writes about into practice, and is a serial house renovator.