Utility room organization ideas – tips for a neat and efficient space
Utility room organization ideas are a must for a multipurpose room that functions with ease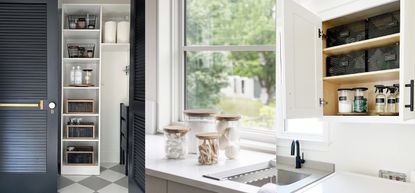 (Image credit: NEAT Method)
A few good utility room organization ideas might be the only thing standing in the way of you and a more efficient home. After all, depending on how you use your utility room, it may just be the hardest working spot in your home.
You might be tackling yours alongside organizing a kitchen, but as a utility room often serves as a hub for laundry, cleaning supplies and even coats and shoes if it doubles as a mud room, it presents a unique set of challenges when it comes to keeping things tidy.
'Utility room ideas serve multiple purposes and can quickly become a catch-all and get out of control before you know it,' says Marissa Hagmeyer, co-founder of the luxury organizing service NEAT Method. 'When you begin to organize your utility room storage ideas, the first step is to take everything out of the space and sort through all your items to determine what to keep, move to a different room, donate, recycle or throw away.'
10 utility room organization ideas for a tidy space
Once you've whittled down your must-haves, it's time to create a system that will help you neatly store them in the long-run. Keep reading to find out how to implement utility room ideas that'll keep your space in working order.
1. Group items by function
The organization process should start with a review of what you want to store. Then, just as you do when organizing a pantry or undertaking laundry room organization, group like items together.
'When organizing a space that serves multiple purposes, it's important to separate items by category and create zones for each group,' explains Hagmeyer. 'For instance, place all cleaning supplies in one area, laundry in another, overflow pantry storage in another, etc. Remember to place items you access most frequently in your "prime real estate" zones, which are those that are easiest to reach.'
If the zones you establish make use of counters, follow the same rules as you would when organizing kitchen countertops and avoid cluttering them up with so many items they no longer serve as useful work space.
2. Create 'boundaries' for your items
Before you start rearranging things, including when you're organizing drawers, think about what "boundaries" you need to keep everything in place, says Hagmeyer. Boundaries are essentially ways that you will contain each group of items so they stay where you want them to live.
Her suggestions? 'Spring loaded drawer dividers and multi-purpose drawer inserts are the perfect way to give your drawers a custom-like organizing solution. Baskets with dividers can contain multiple categories and are sturdy enough to store various household goods and tools. Glass jars are great for decanting items like laundry detergent pods, so you know when you are running low and need to replace.'
3. Used closed storage to contain visual clutter
One of the best utility room storage ideas it to add in closed storage, in the form of built-in or freestanding cabinets. Just as when you're organizing kitchen cabinets, this will make it easy to store lots of smaller items like cleaners and pantry staples without creating visual clutter.
The storage solution you choose will depend on what kind of space you have: you can hang laundry room cabinets above a washer and dryer, install a narrow floor-to-ceiling cabinet in a corner, or arrange an old dresser or credenza under a row of wall hooks, for example.
Bear in mind that even if you have open cubbies or shelves, you can use one of the strategies for organizing deep pantry shelves and put items inside baskets for concealed storage.
The utility room, above, is by Northland Design Build.
4. Maximize utility room organization with behind-the-door storage
Behind-the-door storage racks turn dead space into useful storage for everything from cleaning supplies and pantry items, to gift wrap, coats, and more.
'Racks for behind the door are a great way to maximize storage,' says Amy Vance, owner of Eco Modern Concierge, a professional organizing and personal assistance company in Houston.
5. Use labels to create a system
If you've ever spent a whole day organizing a closet only to find that it reverts to its messy state a few weeks later, then you know that the most important step in organizing is to make sure your efforts last in the long-term.
The best way to do this? Labels. 'Don't forget to add label holders and labels, so your entire household knows exactly where everything is located,' says Hagmeyer. Labels turn your storage into a system, because you (and your family) will know exactly where to return something every time you use it.
6. Install a storage bench
Once again, a multipurpose room demands multipurpose storage ideas, especially if your utility room doubles as a mudroom. A storage bench creates a spot to sit to put on shoes, and a spot to store them below. Or, if your utility room doesn't serve as a mudroom, too, you can use a storage bench as a makeshift ironing board (store your iron underneath), or a place to stash handy cube storage bins.
7. Add lazy Susans
If your shelves or cabinets tend to get so stuffed that it's hard to see what's in them, try incorporating pantry organizers and kitchen organizers lazy Susans into your utility room organization ideas. 'Lazy Susan turntables are great to use to be able to see products easier and know exactly what you have,' says Vance.
8. Install hooks along the length of one wall
When a room has so many functions, it's wise to use up every inch of it. That means the walls, too. Installing a set of hooks along the length of a wall creates a home for things that would otherwise end up on the floor, from coats and backpacks, to mops and brooms. Vertical storage is also a practical small utility room idea.
And don't forget to organize under the sink so supplies are neat and visible. Here, racks and wipe-clean containers are a must.
9. Decant like objects into glass containers
To level up your utility room organization ideas, consider decanting cleaners and laundry supplies into glass jars and bottles for a cohesive look. This is especially effective if your available storage consists mostly of open shelving, since it'll instantly make your utility room shelving ideas look a lot more orderly.
10. Schedule regular touch-ups
Like organizing a small kitchen, even the most systematized utility room organization will require a little effort to sustain. 'Organization still requires maintenance to keep things in order. If you spend a bit of time here and there touching up your newly organized space it should be a breeze to maintain. If you find that your system is easily falling apart, you might want to reconsider your categories and try keeping things a bit more general,' says Hagmeyer.
What do you store in a utility room?
A utility room typically takes on a few functions. Many times, its main purpose is that of a laundry room, but with extra storage space. Before you begin, make sure to use decluttering tips so you're not keeping what you shouldn't in there, nor hanging onto items that should be discarded. A utility room is a good place to store:
Large cleaning essentials, like a mop, broom, vacuum, and buckets
Extra pantry items and bulk goods, like paper towels and pet food
Outerwear, rain, and snow gear
Laundry essentials like an ironing board and clothing steamer
How do I organize my utility room without cabinets?
While cabinets are one of the best utility room storage ideas, if you don't have the space for them, or the means to have them installed at the moment, there are other options.
Shelving should be your first stop, since shelves allow you to maximize the valuable vertical space in your utility room.
Next, add hooks of some sort. 'Command hooks are great for so many things, and are especially useful if you are using your utility room as your laundry room or another multipurpose space as well,' says Vance. You can use them to hang everything from your mop, to your ironing board, to delicates that need to air dry.
Finally, if you have the space, consider some sort of floor storage, like cubbies, a storage bench, or lidded bins to truly maximize the organization potential of your utility room.
Sign up to the Homes & Gardens newsletter
Decor Ideas. Project Inspiration. Expert Advice. Delivered to your inbox.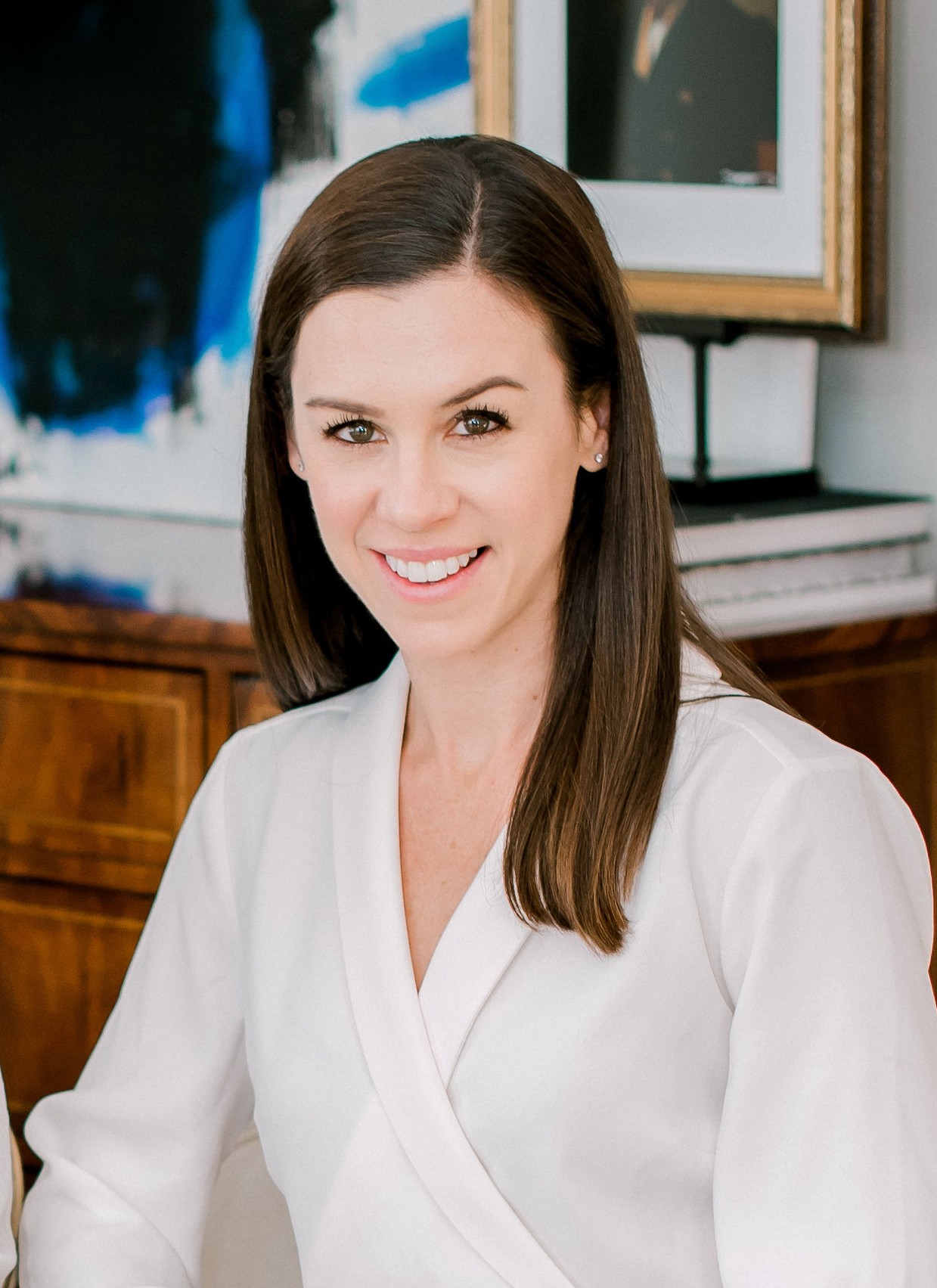 Executive Editor, Homes & Gardens
Kaitlin Madden Armon is a writer and editor covering all things home. Her work has appeared in Real Homes, Architectural Digest, Martha Stewart Living, Refinery29, Modern Luxury Interiors, Wayfair, The Design Network, and lots more. She graduated from Northeastern University with a degree in journalism and currently lives in Connecticut with her husband, three kids, and black lab.