9 laundry room cabinet ideas – inspiration for an organized, efficient space
These laundry room cabinet ideas promise to boost storage and style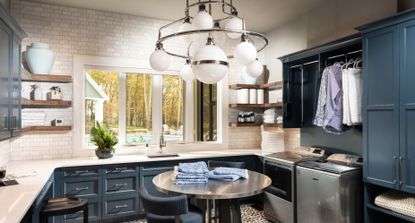 (Image credit: Obelisk Home / Global Image Creation)
The right laundry room cabinet ideas can transform a chaotic space and into a tidy one.
With all of the soaps, sanitizers, and stain removers required to do a proper load of laundry, it's easy to stockpile clutter on top of the washing machine or on an overstuffed shelf. When you pair that with piles of dirty clothes, laundry baskets full of clean ones, and small appliances like irons and steamers, cabinets quickly become a must-have laundry room idea.
How you plan your laundry room storage like shelving and cabinets will depend on the size of your space, the type of washer and dryer you have, and your style preferences.
'Consider function first,' says Julie Khuu, an interior designer in Orange County, California. 'Measure the space and understand what your priorities are. A cabinet to store detergent, dryer sheets, and washer/dryer supplies should be at the top of your list, after that, a place to store linens and towels would be a plus.'
Laundry room cabinet ideas
The laundry room cabinet ideas, below, are suitable for all sorts of homes. Give your laundry room makeover a much-need facelift with the best laundry room shelving ideas and cabinetry.
1. Add tall cabinets for cleaning supplies
If your laundry room is on the larger side, consider adding a few tall cabinets into your layout. 'We always try to always get some sort of floor to ceiling cabinetry for storage of longer cleaning or ironing products,' says Cara Fox of The Fox Group, who designed the space above. 'We love making the cabinetry feel as built-in as possible around the laundry machines.'
2. Have fun with your laundry room cabinet ideas
Nathan Taylor, Owner and Principal Designer at Obelisk Home, went with an unusual choice for this narrow, small laundry room idea. The high-gloss blue cabinetry, painted in Sherwin Williams' Refuge is an inspired choice.
'We took an ordinary laundry room and transformed it into a colorful dream space that actually makes household chores enjoyable,' says Taylor. 'The wow factor is completed with a high gloss blue finish and statement wallpaper on the ceiling that adds drama and a touch of whimsy.'
Khuu seconds this approach. 'Have fun with color and style! Your laundry room cabinets do not have to match any other cabinetry in your home,' she says.
3. Use windowed cabinets
Windowed cabinet doors are a happy medium between open and closed storage. They allow you to see what's where in your cabinets, but the door grids and frame help conceal any clutter.
The cabinet door choice also added aesthetic value to the room. 'We loved how the windowed cabinetry opened up the elevation and made the wall of cabinetry less heavy, all while reflecting light throughout the space,' says Courtney Sempliner, the room's designer.
4. Stagger upper and lower cabinets
When it comes to organizing a laundry room, the laundry room cabinet should be at the forefront of your mind. Designer Kelsey McGregor of Kelsey Leigh Design Co. staggered a set of upper and lower cabinetry on one wall to maximize laundry room function. Upper cabinets are handy above the washer and dryer for containing soaps, detergents, fabric softeners and the like. Adding a set of lower cabinets on the diagonal provides extra storage and a useful laundry room countertop idea, while allowing space for a handy hanging rack.
5. Maximize a large laundry room with custom cabinets
Working with an extra large space? In this case, consider seeking the help of a professional designer who can help you figure out order things with custom cabinets.
'When drawing the house plans for this client, they wanted a laundry space that was also multipurpose,' says Taylor, whose firm, Obelisk Home, also designed this room. 'The result was one of the most coveted rooms in the house. Generous laundry closet ideas offer plenty of storage. This laundry room truly has space for everything.'
6. Get creative in a small laundry room
Looking for cabinet ideas for a small laundry room? Even if you only have space for a stacking washer/dryer, Lauren McBride proves that you can still make room for cabinets. Instead of leaving the dead space around her washer/dryer open, the Connecticut-based blogger turned it into handy cabinets that can hold everyday laundry essentials.
7. Hide your laundry room with cabinets
If your laundry room shares space with another room in your home, like the mudroom, a bathroom, or a hallway, conceal it with built in cabinets. This look also works if you simply want to hide away any allusion to doing chores while you're not actually doing them.
'This used to be a closet with bifold doors in a narrow hallway,' says Jeanne Barber, whose Connecticut-based firm, Camden Grace, designed the space above. 'We wanted to create illusion of more space so we removed the header and went up to the ceiling to create height.'
8. Tuck a cabinet in a corner
Sure, it's nice to have built-in cabinets surrounding your washer and dryer, but it's not feasible in every home. If your laundry room has a small or awkward layout, arrange cabinets on an opposite wall, instead. Here, designer Kate Lester even made room for a vintage utility sink.
9. Choose two-toned laundry room cabinets
Love the look of two-toned cabinetry but can't commit in your kitchen? Try the idea in your laundry room, instead. The smaller scale of the space the choice less bold, and it won't be as costly to update if you decide on a new look in the future.
Can you use kitchen cabinets in a laundry room?
In a word, yes, you can use kitchen cabinets in a laundry room. Many home improvement stores sell spec kitchen cabinets, which you can use as is in a laundry room. A standard upper kitchen cabinet can be mounted directly over the washer-dryer, or a lower cabinet and counter top can be installed alongside it.
These cabinets typically come in limited, standard widths and heights, so they work best if you don't need a ton of cabinetry or aren't after a built-in look (unless you get lucky and standard cabinets happen to be a perfect fit for your space). If you want to customize the look of your laundry room, opt for unfinished cabinets, and add your own paint and hardware.
You'll also want to make sure that, if you go with store bought kitchen cabinets, that you choose the proper materials.
'In terms of material, it's fine to use inexpensive MDF core with a wood or laminate veneer, but watch out for Thermofoil,' cautions Khuu. ''Thermofoil is a popular, inexpensive choice for laundry room cabinets, but beware that the plastic coating can melt when exposed to a lot of heat or moisture.'
How deep should a laundry room cabinet be?
The reason that kitchen cabinets work well for laundry rooms is that the ideal depth is the same for both. Upper kitchen cabinets are roughly 12" deep, which allows enough space for detergents, cleaning supplies, etc. Lower kitchen cabinets are typically 24" deep. From a design standpoint, this works well next to a washer or dryer as both are usually 25"-28" deep. From a functionality one, a cabinet this deep allows you to store items like laundry baskets, a steamer, or a bucket for soaking stained clothing.
Sign up to the Homes & Gardens newsletter
Decor Ideas. Project Inspiration. Expert Advice. Delivered to your inbox.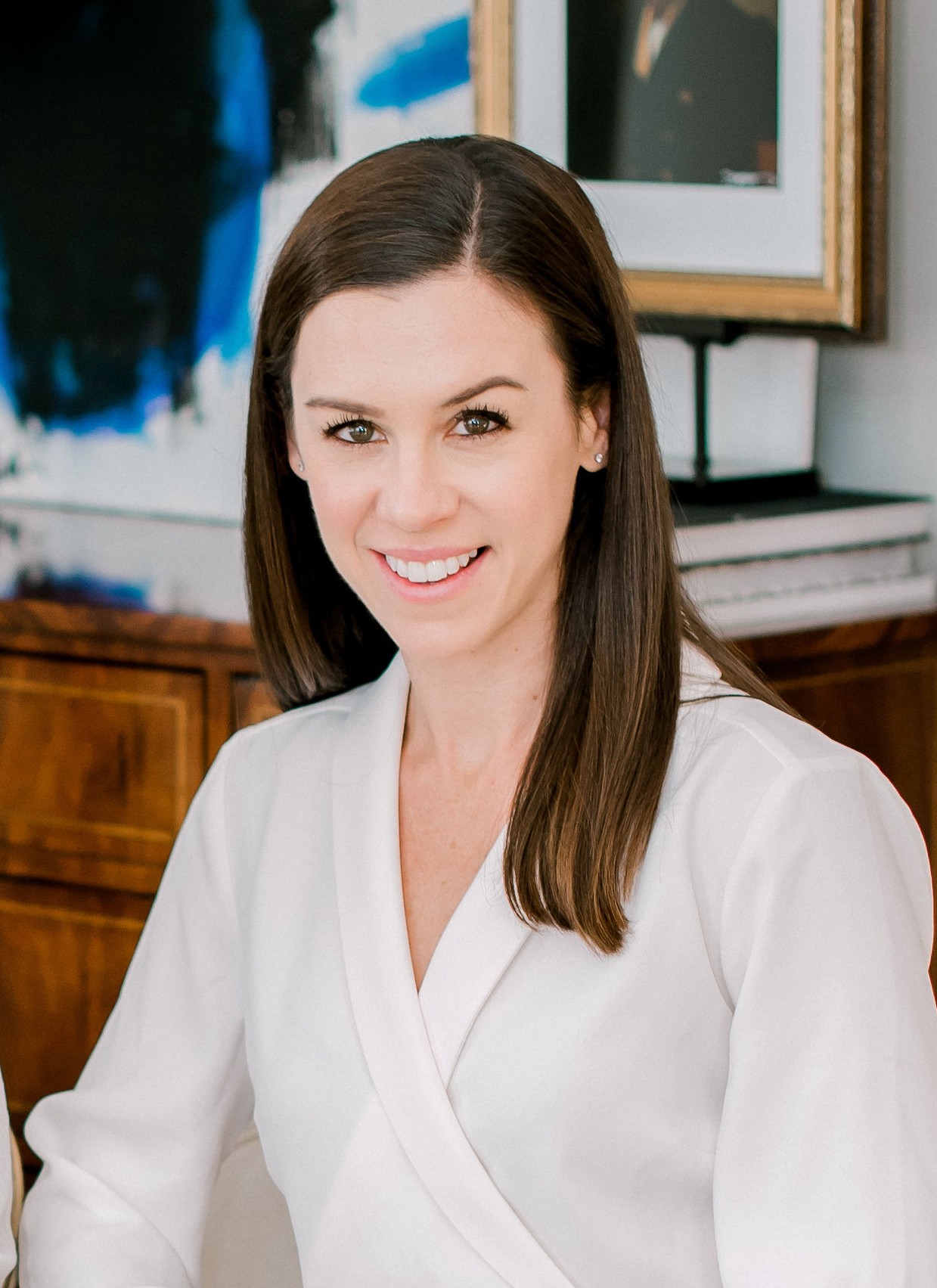 Executive Editor, Homes & Gardens
Kaitlin Madden Armon is a writer and editor covering all things home. Her work has appeared in Real Homes, Architectural Digest, Martha Stewart Living, Refinery29, Modern Luxury Interiors, Wayfair, The Design Network, and lots more. She graduated from Northeastern University with a degree in journalism and currently lives in Connecticut with her husband, three kids, and black lab.