Laundry room makeovers – 6 remodeled before and afters
These laundry room makeovers show how remodeling this room can totally transform a space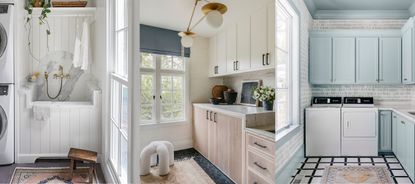 (Image credit: Future)
Sometimes, browsing laundry room makeovers is the best way to get your remodel underway. After all, it's not easy to look at a busy, cluttered existing space and reimagine that 'before' as an 'after'.
So, we asked some of our favorite designers to provide remodeled laundry room before and afters so that we could show you what can be achieved using the right mix of laundry room ideas and advice.
Laundry room makeovers – before and after
Below, we showcase laundry room makeovers and utility room ideas that have become reality, with expert comment from the interior designers who created these stunning spaces. You'll see old laundry rooms that are dated and cramped become light, airy and contemporary laundry room makeovers.
1. From dark and dingy to bold and eclectic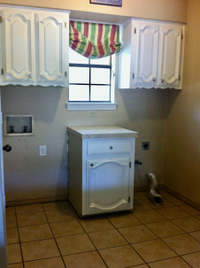 Before
The laundry room was dingy, and had the most under-used spatial arrangement you could think of,' says Kim Armstrong, principal designer and owner of Kim Armstrong Interior Design. 'The footprint of the original laundry room was terrible, and it had these furr-downs that closed the small space even more.'
After
'I was my own client on this project,' says Kim Armstrong, principal designer and owner of Kim Armstrong Interior Design.
'Every time I would walk into my small laundry room I would get frustrated because of the lack of laundry room organization and storage. Also, the room itself was so uninspiring and it didn't make you feel good when you were using the space. So, when it came time to do this renovation I knew that I needed to come up with a floor plan that would better utilize the space and add a ton more storage. I also love color, and I love the pattern so I knew the final design had to incorporate both of those elements.'
'During the time, I was working on a couple of client projects and in my pile of fabric options, I had a sample of the Celerie Kemble Schumacher fabric, and I knew somehow I needed to use this in my laundry room. I wanted to use this fabric in an impactful way, and that's when I decided I would not only use it as my decorative roman shade, but I would make a sink skirt out of it as well. I wanted to keep the room playful, so I paired the cocoa Dalmatian dot wallpaper from Spoonflower with the fabric to give the room an element of fun.'
'I am very particular in how I do laundry, so incorporating the sink into this design plan was crucial to the usability of the space for me. I also rotated the washer and dryer so that it was away from the door to our powder bathroom, and in doing so it really opened up the traffic flow into the powder bathroom.'
2. A new build space is given life with pastel blue
After
'This laundry room makeover came together beautifully – we first picked out the geometric tile and loved the blue cabinetry and trim with it,' says Caroline Brackett, principal designer and owner at Caroline Brackett Studio of Design. 'It is a beautiful and functional laundry room. There is a lot going on and many design elements, but they work together very well. The wallpaper adds subtle pattern and interest to the space. It's a lovely place to do laundry.'
3. From a dark kitchen to a light, airy and practical laundry room
After
'When designing this laundry/mudroom my goal was to marry an appealing style to functionality, as a laundry room with a multipurpose sink can truly change lives; now for this homeowner no cleaning task is too small, from bathing dogs to washing large size sports equipment,' says Alessia Zanchi Loffredo, owner and designer for the Chicago branch of reDesign home.
'The main scope of the renovation was a kitchen. In order to increase square footage for the kitchen and allow room for a walk-in-pantry I have flipped flopped the original kitchen layout including original mudroom and a portion of the garage. The new space planning allowed a large enough space connected to the garage to feature a mudroom and a laundry room that offers not only storage but also double washer and dryer and a custom oversized sink for multipurpose functionality,' continues Alessia.
4. A store room becomes a valuable laundry space
After
'Laundry is chore-enough already, why not treat yourself to a functional yet stunning space to take on this mundane task,' says Heather K. Bernstein, owner and principal designer at HKB Interior Design. 'I wanted to treat this space as an extension of the kitchen or any other room with custom, thoughtful laundry room cabinet ideas. The fold away doors reveal the work horse machines behind, but when all closed up this is a beautiful space in and of its own. Cheers to never dreading doing laundry again.'
5. An dated laundry room is transformed into a modern space
After
'Small touches in a laundry room can make a big impact,' says Mel Bean, founder and principal designer at Mel Bean Interiors. 'The goal was to maximize the room so that it's both functional and visually appealing. We added color to the cabinetry, put up Clarence House Tibet wallpaper, gave it new flooring and put in a small island to elevate the space.'
6. Badly configured rooms remodelled to create a separate laundry room
After
The kitchen was original to the house, built in the 1940s, but very closed off. Amalia opened the wall between the kitchen and dining room, closed an exterior window and a door to the laundry room in order to give the homeowners more laundry room countertop space and laundry room closet ideas – all with a modest budget.
'The laundry room had too many openings (four doors and a window), so we actually closed the openings to create room for clever storage solutions, and added a colorful backsplash and wallpaper,' says Amalia Gal, founder and principal designer at Amalia Gal Interior Design.
How can I update my old laundry room?
There are so many beautiful ways to update an old laundry room.
If budget allows, considering updating your laundry room cabinet ideas. Cabinets are a natural part of a thoughtful laundry room design. They allow for all-important laundry room storage and good organization, while also closing the door on visible clutter, so are a great investment. If you need laundry room cabinetry but aren't planning a full renovation any time soon, a simple off-the-shelf kitchen wall cabinet is a more than adequate stand in. You can boost this with laundry room shelving ideas.
However, if you are after an instant update, look to the very best laundry room color ideas for inspiration. The advantage of painted cabinetry is the almost limitless choice of colors on offer, allowing you free rein to express yourself.
Color is important in all room schemes, and it's only too easy to forget about color when it comes to laundry rooms, with the vast choice of timber and white schemes available. Equally, a splash of color can be added by a backsplash in jewel-like colors, or concentrate on adding color with furniture such as stools or chairs.
How can I update my old laundry room?
If you can't rip out all the old fittings and start again the easiest, and least expensive, way to update an old laundry room is to repaint the walls and cabinetry. Look for painted kitchen cabinet ideas for inspiration and discover how to paint kitchen cabinets if you want to do this yourself. If you are painting a wall, ensure you choose paint finishes that can withstand increased levels of moisture, or consider paint finishes for a bathroom to ensure that, even with little ventilation, the room can stay looking good. Finally, look to replace the flooring and countertops. Again, investigating the best countertops for a kitchen will ensure that what you choose not only looks good but is durable.
Sign up to the Homes & Gardens newsletter
Decor Ideas. Project Inspiration. Expert Advice. Delivered to your inbox.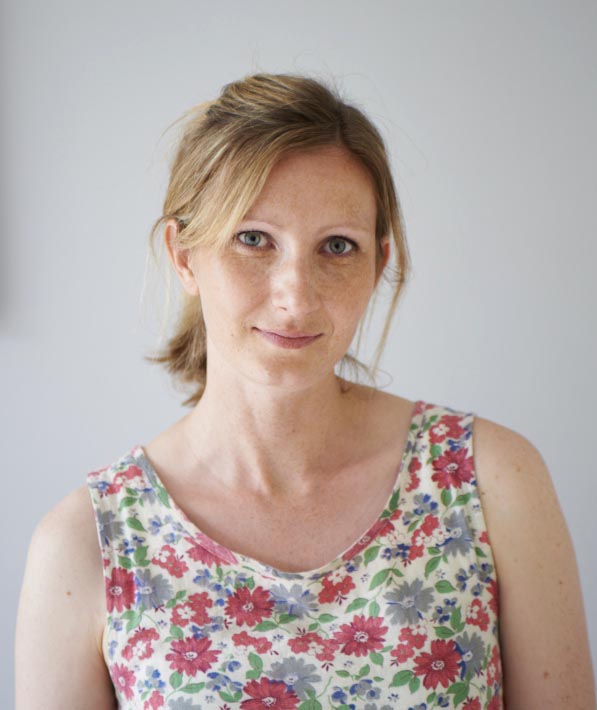 Sophie has been an interior stylist and journalist for over 20 years and has worked for many of the main interior magazines during that time, both in-house and as a freelancer. On the side, as well as being the News Editor for indie magazine, 91, she trained to be a florist in 2019 and launched The Prettiest Posy where she curates beautiful flowers for modern weddings and events. For H&G, she writes features about interior design – and is known for having an eye for a beautiful room.