Organizing a laundry room – 10 expert tips
Our top tips for how to organize a laundry room are a must if you are to get your space in order and breeze through washday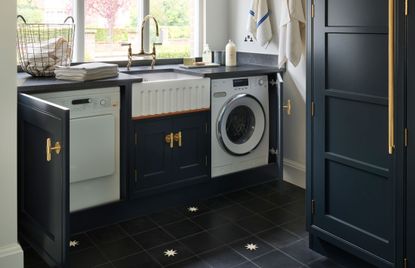 (Image credit: Martin Moore/Darren Chung)
You can bring a smile to wash day if you follow our advice for how to organize a laundry room (honestly).
Of course, to get on top of laundry tasks, it helps to have a dedicated space, especially if it's one you can close the door on. And when planned with care, this is one asset you'll never want to be without.
The pursuit of the best laundry room organization tips may seem like a never-ending mission, but keeping your utility and laundry room organized is vital to achieving a functional yet stylish space.
Disorder is often a sign of a lived-in, homely space, and we'd hate to get rid of that notion entirely. After all, not every laundry room needs to look like a minimalist or purist haven. What we do want to do is make things easier to locate, use and maintain – and many of these ideas will be useful for organizing a kitchen, too.
We've asked the design experts to share the best laundry room organization tips they've learnt through the years.
Organizing a laundry room
Our ever-busier lives and the rise in popularity of open-plan living mean it is more important than ever to maintain a sense of calm and order in the home. Separate, well-designed utility and laundry rooms are perfect for creating an organized environment; offering a space where laundry can be stored, ironed and aired out of sight and, essentially, kept out of the main kitchen/living areas. The key to a well-organized space? Excellent laundry room storage ideas; and this is where to start.
1. Plan laundry room organization at design stage
One thing about organizing a laundry room – just as with organizing a pantry – is ensuring it's not only fit for purpose but takes the pressure off other spaces, especially when you're doing so in tandem with organizing a small kitchen. This means working enough laundry room cabinet ideas and laundry room shelving ideas into it, with a mind to exactly what you need, where you need it.
Here, Kathleen Walsh Interiors used smart floor-to-ceiling storage to provide hidden hanging/drying space, room for an ironing board and plenty of storage. 'We are quite practical-minded when we work through a design and especially for rooms getting a lot of wear and tear, not every element need be custom. Here we combined custom cabinetry with off the shelf bells and whistles for the cabinet interiors,' says Kathleen.
2. Store seldom used items up high
The best way to maximize space when organizing a laundry room is to install floor-to-ceiling storage, following the rules for organizing kitchen cabinets with high-level cupboards for seldom used items – perhaps out-of-season bedding, holiday supplies, even vases and party platters, accessible via a step ladder.
'Using cabinetry up high for dangerous substances such as bleach that you don't want young kids or pets to get hold of is a sensible way to organize a laundry room, too,' says Lucy Searle, Homes & Gardens' editor in chief. 'Failing that, these cabinets need to be lockable.'
3. Use baskets to organize a laundry room
Favorites for organizing deep pantry shelves and when organizing a utility room, baskets are also your laundry room friend. You can designate the baskets to each member of the family so that everyone has easy access to their own clean clothes (meaning you don't have to deliver them to their rooms), or use the baskets to separate darks from lights. Or use them to store guest towels.
If your laundry room doubles up with mudroom ideas, and you have the space, bench seating provides somewhere to sit and change shoes, as well as allowing for handy laundry organization opportunities for anything from dirty laundry or shoes waiting for a wash to laundry supplies.
4. Stack appliances to save floor space
Organizing a laundry room isn't just about use of space, it's about ensuring efficiency, too, as in this laundry room makeover by Amalia Gal Interior Design.
'If families have the space and budget, we recommend incorporating two washing machines and two dryers so laundry can be processed in half the time,' says Richard Moore, design director, Martin Moore Design.
'For a recent project, we were asked to accommodate commercial laundry machines, which offer much larger capacities than domestic. Commercial clothes steamers have also become quite popular for eliminating trips to the dry cleaner. An extra fridge, freezer and dishwasher is a real luxury, especially if you entertain on a large scale, and can often be tucked away in the laundry room.'
If you're keeping these appliances in a laundry room, optimize their efficiency by effectively organizing a refrigerator and organizing a chest freezer for maximum utility.
'We have also designed a laundry chute, meaning our clients can easily whisk laundry downstairs,' says Richard. 'And let's not forget pets. Rather than having the kitchen littered with dog beds, we have created practical areas for dogs within utility rooms, including dog showers and built-in baskets with underfloor heating for super-quick fur-drying after walks.'
5. Hide away laundry supplies in drawers
With the laundry room coming under increasing pressure to perform a variety of crucial household roles, such as washing, drying and ironing, a good layout and adequate storage are more important than ever, but that doesn't mean it needs to be all out on show, nor bespoke.
In this minimalist scheme, a simple vanity unit provides plenty of space for brushes, sponges and spare guest towels. The same rules apply as for organizing kitchen drawers so if laundry room drawers are without dividers add in kitchen organizers to create compartments.
'High capacity, hidden storage is essential to keep everything neat and tidy, providing a clutter-free space that's a pleasure to use,' says Danny Lay at kitchen designers Caple.
6. Go for floating shelves to mix display with organization
As much as organizing a laundry room is about functionality, your space has to look good too. Laundry room shelving ideas – whether open shelving or hidden within a closet or behind pocket doors – are a great option for hardworking spaces.
Having everything on display, however, is not for the untidy as it requires a certain amount of dedication to keep shelves looking smart and uncluttered. 'Stick to displaying a selection of smaller trinkets and flowers to give the room a curated aesthetic,' says Whittney Parkinson, principal and interior designer at Whittney Parkinson Design.
The same applies for laundry room countertop ideas. Just as when you're organizing kitchen countertops, keep display to a minimum to provide work space.
7. Keep often-used items on open shelves
'We find most homeowners replicating the look and feel of their kitchen in the utility and laundry room – same countertop and color scheme, with perhaps a twist on the handles,' says Matt Baker, designer at Harvey Jones.
When organizing a laundry room at planning stage, incorporate rails, open shelving and baskets, to avoid the small space feeling cramped with too many wall cabinets. These storage solutions also provide easy access to things you use regularly.
'Box shelving is a great way to open up a wall and create storage, and can be painted to match the cabinets or highlight a favorite color within the room,' suggests Matt.
Alongside plumbing for laundry appliances, a large Belfast-style sink is invaluable for all the tasks one would prefer not to carry out in the main kitchen and provides additional storage below which can be maximized with clever under-sink organization tactics. Go as big as you can with the sink to accommodate to cater for pre-soaking clothes and flower arranging, as well as hiding dirty pots and pans when entertaining.
8. Make space for airing clothes
Efficient storage should be a priority when it comes to organizing a laundry room – no one wants a hectic space after all. Providing a hanging rail somewhere is essential, allowing you to air many items at once without taking up floor space.
'There are many creative bespoke solutions to storage in a multi-purpose laundry room,' explains Jessica Bennett, owner and design prinicpal at Alice Lane Interior Design. 'One way is to maximize full ceiling heights with overhead storage cabinets, which also makes a great decorative feature.'
To break up a large wall of cabinets, it's also a good idea to use a combination of closed and open solutions.
There's only so far shelving can be narrowed down and still prove useful, so if leaving a large floor area in a laundry room is the goal, such as in narrow utility rooms, opt for hanging rails in its place.
9. Create room for airing bedlinen and towels
A ceiling laundry pulley for drying linens is a great way to ensure a well-organized laundry. Suspended at ceiling height, it creates little impact on the rest of your laundry room, freeing up floorspace for other essentials or more storage. Fit it above the sink so wet outerwear can drip dry without leaving puddles on the floor.
The best organized laundry rooms will have a window that opens, too – it benefits ventilation in the room, ups natural light levels, and improves the ambience when spending time within the room and is valuable when performing tasks such as ironing.
10. Label laundry baskets
Whatever you keep in your laundry baskets, labelling them, just as you would with Mason jars in a pantry, allows you to quickly access what you need. With any luck, it might encourage other family members to get on with their own laundry chores, too.
How do I organize my laundry room?
Regardless of whether you are looking for small laundry room ideas or have a large area at your disposal, laundry room makeovers should create space for the following:
sorting dirty and clean washing
handwashing
drying
ironing
How do I declutter my laundry room?
To declutter your laundry room, it needs to be organized like a well-oiled machine, geared up for sorting, laundering, drying, ironing and airing clothes and bedlinen, with you at its center, a whirlwind of efficiency.
Start by emptying the laundry room entirely to give it a good clean.
Then, discard anything you can't or won't use or have too much of – you needn't assign them to the garbage; it may be that you can find a grateful home for them.
Improve storage. There are a whole host of laundry room storage ideas to choose from: consider laundry closet ideas, create drawer or shelf space, hanging racks and pegs, and invest in rolling carts for awkward under-countertop spaces.
Assign cupboards or zones in your laundry room for different purposes or laundry tools. This is key to ensure it remains functional as it will allow you to be sure you don't double up on too many things in future.
So, you may have one zone for dirty laundry, one for folding, one for stacking, one for laundry powder, one for drying – and so on. These zones need to be little more than a rack, basket, a shelf in a cupboard or a countertop space, but keeping them distinct will help the laundry room feel organized.
Once you've decluttered your laundry room, consider whether this space can be used to take pressure off other areas of your house.
A cupboard for brushes, brooms and cleaning products could provide extra kitchen storage solutions that will free up kitchen space. And although a steamy laundry room isn't advisable for storing foods that can spoil, it would be fine for canned and bottled goods, or perhaps to take a second freezer or a wine cooler.
If the hallway has become a dumping ground for the family's coats and shoes, your laundry room could also include mudroom ideas, with hanging space for damp jackets and a low bench by the back door with shoe storage beneath, handy as a quick perch when changing boots or sports gear.
How do you maximize space in a laundry room?
To maximize space in a laundry room, first and foremost, the room needs a clear flow and unobstructed doorways.
The ironing board, which should be hung on the back of the laundry room door or tucked into a tall cupboard, will need floor space to be folded out for ironing – and an electric socket will need to be usefully placed to make setting up and ironing easy.
Fitted units will make the most of every inch of space. Depending on the shape and size of your laundry room, utility room storage can be fitted in a single or double run or a U-shape.
Wall units will increase storage space – or you can use wall space to hang drying racks. Don't forget to allow enough room for cupboard doors and drawers to open.
Either way, the use of vertical space is important: a laundry room needn't feel spacious, like you might want your kitchen ideas to – practicalities come first.
Laundry appliances and the sink will need to be connected, so if you intend to move them or are setting up an entirely new room, speak to a plumber at an early stage of the project in case there are any pipework restrictions.
To make the most of space, consider choosing a combined washer dryer or stack the dryer on top of the washing machine in a purpose-built unit.
Don't fret if your house or apartment is seriously short of space as, with a bit of creativity, utility room ideas can be incorporated into even the tiniest of spaces. For example, a mini wash station could be set up under the stairs or in an alcove, with the washer and dryer stacked, and cupboards and a small worktop alongside.
What does every laundry room need to be organized?
With the right balance between storage and work space, a laundry room becomes a model of efficiency – and this is what it needs, other than the obvious appliances.
Tall storage is a must for the ironing board, mops and brooms. In a larger room the ironing board could be left out all the time but in a bijou room a fold-out ironing board integrated into a cupboard is a neat solution.
Counter space makes light work of baskets for folding and sorting clothes.
Detergents and cleaning products, plus the iron should be stored behind closed doors away from the inquisitive fingers of young children. Wall mounted-cupboards with child-proof locks are a must; a chart of laundry symbols fixed to the back of the door is a useful addition.
Below the countertop, a roll-out laundry sorter will keep dirty linen out of view.
Fortunately, no-one needs to spend wash day up to the elbows in suds any longer, but a good sink or deep basin is still an essential for hand washing delicates and woollens, cleaning off muddy boots or even rinsing the dog.
Traditionally, the sink is positioned in front of the window for the best light. Fireclay ceramic sinks are the classic option, with a deep bowl to accommodate larger items.
Fitted with a high-spout bridge tap or tall pillar taps to allow enough height to fill a bucket or bowl for handwashing, the sink will be a focal point of the room. For an industrial look, opt for a stainless steel sink, or for contemporary chic, choose a composite sink.
On days when rain threatens the classic laundry room drying rack comes into play. Strung from a pulley, it can be lowered for easy loading, then hoisted out of the way. Wall-fixed racks that fold out when needed are another option.
Look out too for country-style hooks or a rail to take shirts and dresses on hangers.
Step up the decorative elements with a generous laundry hamper, open wicker baskets and peg bags in fun prints.
Think about incorporating an extractor fan to improve the ventilation; a dehumidifier is great for getting washing dry quickly, especially on rainy days, and will help stop the room from smelling damp.
How do you organize towels in a laundry room?
If your laundry room is also the place where you keep towels, organizing them so that they feel fresh and welcoming at bath time is important.
Towel storage ideas might include a cupboard that has some ventilation – such as simple, drilled holes in the cabinet door or side – and with adjustable shelves will help you keep towels soft and well organized in a laundry room.
Assign one shelf to bath towels, one to hand towels, one to guest towels, one to beach towels – and so on.
Sign up to the Homes & Gardens newsletter
Decor Ideas. Project Inspiration. Expert Advice. Delivered to your inbox.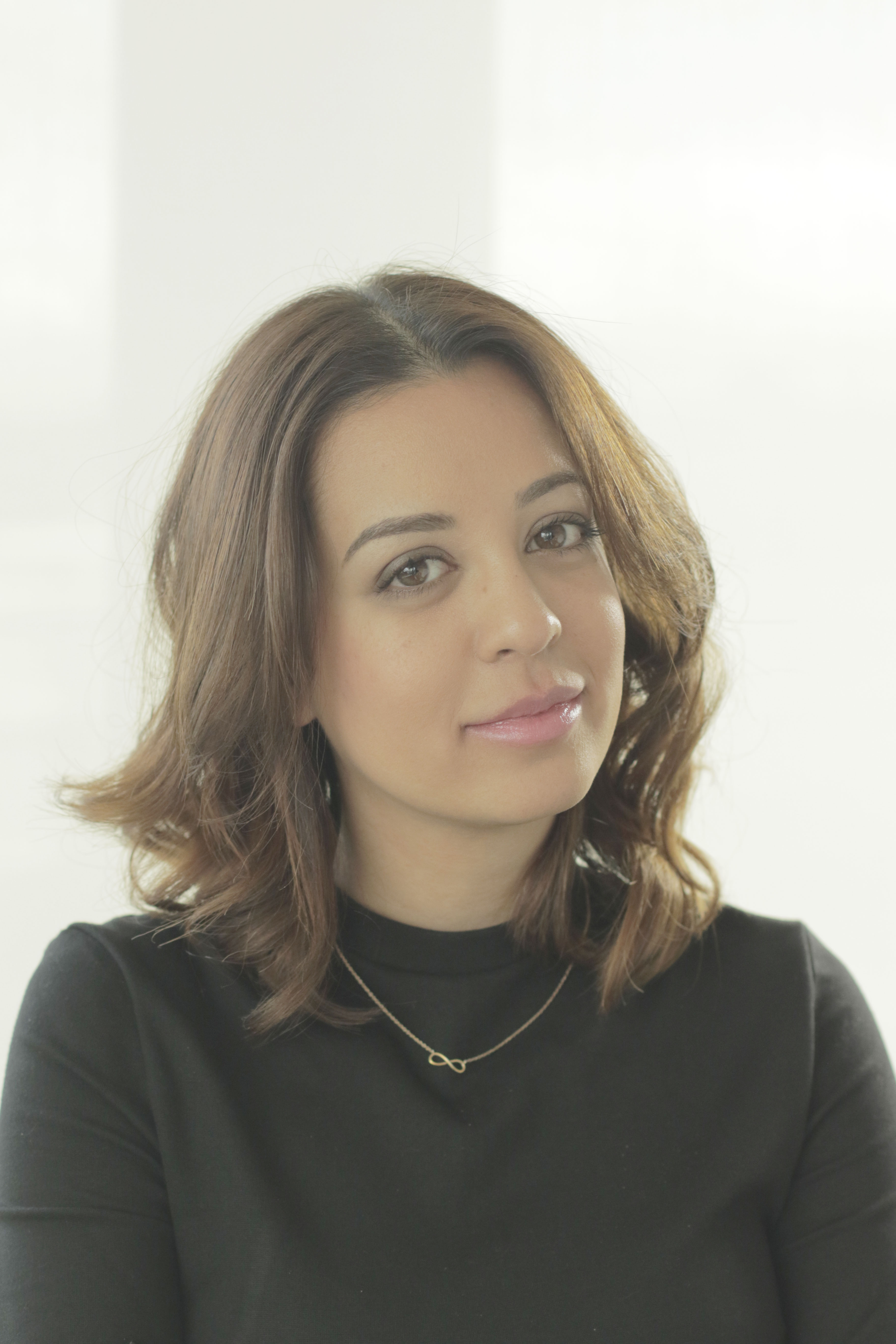 Jennifer is the Digital Editor at Homes & Gardens. Having worked in the interiors industry for a number of years, spanning many publications, she now hones her digital prowess on the 'best interiors website' in the world. Multi-skilled, Jennifer has worked in PR and marketing, and the occasional dabble in the social media, commercial and e-commerce space. Over the years, she has written about every area of the home, from compiling design houses from some of the best interior designers in the world to sourcing celebrity homes, reviewing appliances and even the odd news story or two.