Utility room storage ideas – 16 clever ideas and solutions for an organized utility area
Make utility room storage work hard with these clever solutions for any sized space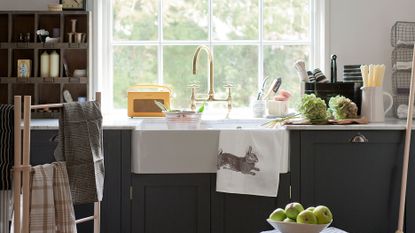 (Image credit: Future / Ben Robertson)
We demand a lot from our utility room storage ideas. Not only is this nook the unsung workhorse of a functioning household, it is a small space with big responsibilities.
Alongside accommodating laundry appliances, one of these rooms has to fit a whole range of items which likely includes an ironing board and iron, clothes and linens, the vacuum cleaner, a mop and bucket, and a host of cleaning products.
Briefly put, that's plenty of stuff, some of which is awkwardly shaped and bulky, to store in a room that doesn't always have the largest of proportions.
But take inspiration from these utility room ideas, and you can plan a space that neatly contains all these essentials in a way that makes them easy to find and access, and keeps the room clutter free.
Utility room storage ideas
Save your favorite utility room storage ideas to show a designer, or use them as the guides to your own design. From woven baskets to storage dangling from the ceiling, here's how to neaten up your home's most useful nook.
1. Mix built-in storage with characterful furniture
Carefully thinking through your built-in storage is key to successfully keeping a utility room tidy – but leave room for a little fun. While making the most of space is important, mixing strategized shelving and cabinetry with unique pieces of characterful furniture will help the space feel less utilitarian, more domestically blissful.
In this room, ceiling-height shelving handles the bulk of the storage, while a central space is left clear to house a distressed, antique-style chest of drawers topped with more decorative items.
2. Use woven baskets for a farmhouse aesthetic
Often what you need from storage – especially in a utility room – is flexibility. Baskets can offer the neatness and accessibility of drawers when used on shelving units, but can also be transported about the room and beyond for maximum utility.
To keep units like these aesthetically pleasing, swap plastic tubs for woven baskets, as shown in this cleverly organized example. Each woven basket is labelled for clarity and convenience, and stacked up in perfectly sized cubby holes.
3. Use the walls for utility room storage
Even in a large utility room like this one, a wall-mounted airer can be a valuable addition to the selection of storage, avoiding the need to take up the floor with a freestanding version. An extendable model folds neatly against the wall when it's not in use, making it a great small utility room idea too.
'Utility spaces should be uncluttered, functional rooms with as much storage as possible,' says Daniel Lau, Designer at Roundhouse. Space for folding and stacking on an island-style surface is an extremely valuable addition, too, if the design of the room allows for it.
4. Plan for what you own
It's worth compiling a list of what you plan to keep in a utility room along with the laundry appliances. Some of what's likely to be stored in there is sizeable and difficult to put away tidily, so it needs to be accommodated in the design from the start, especially when considering narrow utility room ideas.
'Lots of people opt for as many cabinets as they can in a utility room for maximum storage but unless the interior is designed for specific items it can end up being wasted space,' says Richard Davonport, Managing Director and Founder of Davonport. 'For example, the tall floor-to-ceiling cabinets are better if designed to include shelving and it's important to allow for the height of an ironing board/mop and bucket as this often catches people out.'
5. Blend seating and storage with a built-in bench
Flagging halfway through your big spring clean? Take a seat. Consider turning low level cupboards into a space for seating – or turn the need for a boot bench into an opportunity to house built-in storage.
In this utility room, a moment of pause is invited by a cushioned bench, which doubles up as a cabinet that is perfectly formatted for shoes or cleaning materials.
6. Use open shelving wisely
More often than not, a utility room is a space for stashing life's less beauteous paraphernalia. As a result, closed cupboards and drawers are most designer's go-to – but open-style utility room shelving ideas shouldn't entirely be written off.
If you're using your utility room for kitchen overflow as in this example, open shelving can be used to house ceramics, storage jars and utensils that don't fit in your day-to-day.
Alternatively, if you are running a busy household and simply need items close at hand, then open shelves also offer a quickfire solution to getting tasks done on the double. For your less attractive items, consider stashing them in baskets that hide the mess can be easily slid off the shelf when needed.
7. Double up on functions
If the utility room has to do double duty as a mud or boot room like this one, plan separate zones within it with sufficient storage for the distinct areas. In this room, shoe and boot storage and a bench for taking footwear on and off takes up part of the L-shape. This mudroom idea allows the end of the room to be dedicated to laundry appliances and the sink area.
In the utility space, the storage is designed to accommodate items from small – in the pigeonholes – to medium – in baskets on shelves – to those that are larger and need to be hidden in the cabinetry.
8. Go for a peg shelf
A peg rail can be a useful piece of storage in a utility room of any size, providing a place for the hangers on which freshly ironed garments will be placed and from which laundry bags and cleaning brushes can be suspended. If there's sufficient space below it, it can also be handy for aprons, brooms, or a dustpan and brush.
You might want to opt for a version with a shelf above to provide an extra surface for the laundry products that are good looking enough to keep out on display, as well as more decorative items that make the room appealing.
This peg shelf is set below wood panelling that ensures the room is in keeping with the rest of the home's timeless country style. 'Although a utility room is a largely practical space, it should very much follow the same design themes and aesthetic as the rest of the interior,' says its designer Emma Sims-Hilditch of Sims Hilditch.
9. Keep linens fresh
Design utility room storage to help linens stay in optimum condition. 'All the hi-tech laundry appliances are integrated behind framed Shaker-style cupboards, which include aeration bars to keep the linen fresh,' says Julia Brown, Design Director, Mowlem & Co, Newcastle, of this sophisticated utility room.
This laundry room idea includes two vented Maytag steel-fronted drying cabinets, which have space for both wet clothes too delicate for a tumble dryer, and large laundry loads, along with wet outdoor clothes.
10. Store up to the ceiling
For a small utility room, it's worth fitting cabinetry up to ceiling height even if the room is tall and the upper cupboards won't be the most accessible in order to gain the maximum amount of storage possible.
It's the least used items that should be tidied away high up, of course, leaving the everyday things at the height that's easiest to reach. In this room, they're placed on open shelving that makes grabbing them even quicker.
The feature wall in this room is painted in Dolphin Jump C-5291 and Raw Cotton C-5823, both from Benjamin Moore.
11. Incorporate a clever feature
Build space into a utility room for storing and drying wet clothes without leaving them on show or in the way. In the boot room of this family home, there's a special cupboard that blends into the room.
'The drying cupboard was built to the client's specification,' explains Richard Moore, Design Director, Martin Moore. 'It's a tall cupboard fitted with wooden racks and vented at the top, allowing warmth from the underfloor heating to dry the washing. It keeps the washing out of the kitchen, and out of sight.'
12. Suspend from the ceiling
Take advantage of the ceiling to add storage to a utility room without cluttering it up. On a pulley, a ceiling rack can be moved up and down without effort to enable easy loading and unloading, and to grab items for ironing.
A ceiling rack will take advantage of the fact that warm air rises, so not only will it boost storage, it can ensure clothes and linens dry more quickly than would be the case if they were arranged at a lower height in the room.
13. Allow space for laundry baskets
Laundry baskets can be large and therefore take up a lot of space, especially when they need to cater for the requirements of a family or where sports or outdoor activities generate a lot of washing. So, consider making space for them inside cabinetry rather than leaving them at floor level. Stacking them, as seen here, is even more space efficient.
'When designing a utility room it's really important to consider the owners' storage requirements so that everything can be tidied away out of sight,' says Tom Edmonds of Lewis Alderson & Co. 'Tall cupboards allow space for an ironing board and laundry baskets. If there is space for top cupboards these can be a great place to store spare bedding and blankets.'
14. Use the space behind the sink
To include the optimum amount of storage in a utility room, look at shelving to fit behind the sink. This way everything that's needed for hand washing garments as well as completing other laundry tasks is right at hand.
As the items here will be on show, it's worth sticking to products that look good on display. You can also decant products and essential items such as clothes pegs into jars to keep them neat as well as swap gaudy packaging for something better.
If you take this step, make sure everything is safely out of the reach of any little ones who'll be drawn to them.
15. Make a virtue of storage
A symmetrical arrangement can make all the necessary storage for a utility room into a handsome feature. 'This stunning utility room combines dusky olive tones with a subtle quartzite worktop,' says Alex Main, Director, The Main Company. 'The utility room has been designed to maximise storage allowing the homeowner to hide away everyday essentials with ease. The symmetrical design is visually pleasing and helps to create an open, airy feel.'
Glass-fronted cupboards should be reserved for items that will have visual appeal, while baskets on shelving can be used to round-up small items that would otherwise become scattered and hard to locate within larger storage areas.
16. Get an all-in-one solution
If space is limited, arrange utility room storage around a laundry appliance to provide everything in one easy-to-access area.
'We created this utility space on the top floor landing of a Chelsea townhouse where space was at a premium,' says Felix Milns, Founder of HUX London. 'Wherever possible we always like to create drying space for clothes in our utility spaces, so introduced a towel rail as a heat source behind a hanging rail, which is a really efficient and space-saving way of hanging clothes out to dry. We complemented the space with cubbyholes for basketry, towel storage and a laundry basket.'
It was designed in partnership with Margi Rose Design.
How do I organize my utility room?
When thinking about how to organize a utility room, think big first. The utility room is likely to house some of the most awkwardly large items needed to run the house – from laundry machines to vacuum cleaners and mops – so ensure you have space for those first and foremost.
Once those are prioritized, you can set about organizing smaller bits and pieces. For convenience, zone the room according to a certain chore. For example, try to keep all your laundry paraphernalia and linens close to the washing machines, give any kitchen overflow like dishwashers and utensil storage its own area, and keep household cleaning items to their own cupboard.
If you have a lot of open shelving, keep it tiny with storage containers, into which you can group closely related items, so they're all kept in one place and out of sight.
What should be stored in a utility room?
Utility rooms are for storing life's useful – but not necessarily pretty – essentials. This means cleaning equipment, white goods and laundry necessities. For young families, having a utility room is a smart method of locking away potentially harmful chemicals out of reach of tiny, curious hands.
A utility room is also a great space to store items that are on rotation across the rest of the house. For example, use the laundry area to store winter bed linens in summer, extra guest towels and seasonal cushions, or use it to store dinner party-worthy service ware and bulky kitchen equipment that you don't use on a regular basis.
Sign up to the Homes & Gardens newsletter
Decor Ideas. Project Inspiration. Expert Advice. Delivered to your inbox.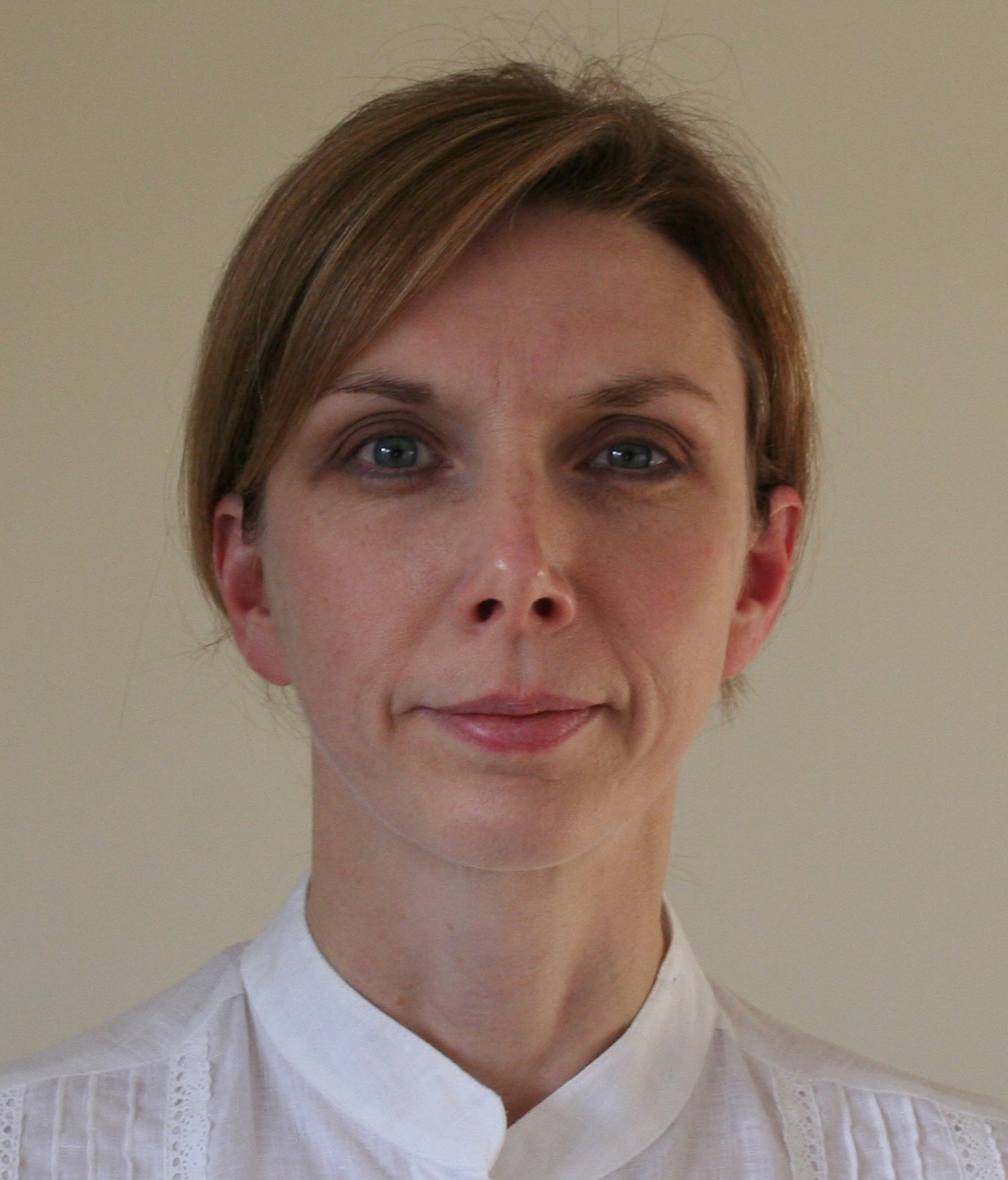 Sarah is a freelance journalist and editor. Previously executive editor of Ideal Home, she's specialized in interiors, property and gardens for over 20 years, and covers interior design, house design, gardens, and cleaning and organizing a home for H&G. She's written for websites, including Houzz, Channel 4's flagship website, 4Homes, and Future's T3; national newspapers, including The Guardian; and magazines including Future's Country Homes & Interiors, Homebuilding & Renovating, Period Living, and Style at Home, as well as House Beautiful, Good Homes, Grand Designs, Homes & Antiques, LandLove and The English Home among others. It's no big surprise that she likes to put what she writes about into practice, and is a serial house renovator.