Small utility room ideas – 18 ways to make compact spaces work hard
Small utility room ideas can still deliver the functionality and style you need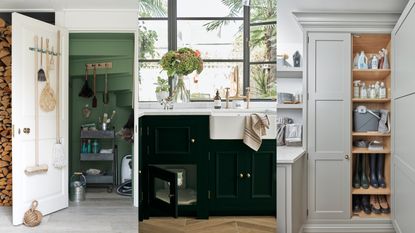 (Image credit: Carolyn Barber/Neptune/Tom Howley)
Sign up to the Homes & Gardens newsletter
Decor Ideas. Project Inspiration. Expert Advice. Delivered to your inbox.
Thank you for signing up to Homes & Gardens. You will receive a verification email shortly.
There was a problem. Please refresh the page and try again.
Small utility room ideas are vital if you're to make the most of a limited area. Laundry appliances are sizeable features in themselves, space is required for a sink, and there are plenty of other items to fit into the room, too.
However, with good design and clever utility room ideas, a small utility room needn't compromise on functionality or looks.
A well thought-out layout and clever storage solutions can allow it to fulfil your needs just as effectively as a room with more generous proportions.
Small utility room ideas
These small utility room ideas could prove the perfect jumping-off point for your project whether you're saving them to show to a designer, or creating your own plans.
1. Get organized in a small utility room
When space is at a premium, making sure your utility room storage ideas are not only maximized but organized will go a long way. Zoning the room according to tasks – household cleaning, laundry, dishwashing – is always a helpful way to do this.
If you don't have the luxury of being able to dedicate a whole cupboard to each task, think about allocating individual shelves to an activity, as demonstrated in this Tom Howley kitchen. Not only will this help you know exactly where to put everything back, but it will keep all the things you need together to help the job get done quickly.
2. Add shelving behind the sink
If you're tight on wall space, you need to think about using every surface area you can for your utility room shelving ideas – even if it's a bit of a squeeze. Consider installing shallow but plentiful shelving directly behind the sink, as in this example. Not only will this make the most of a space where placing full cabinets may feel a little overwhelming in a small room, but it will allow quick access to cleaning materials when you're up to your elbows in soap suds.
3. Be prepared to think outside of the box
Even in small utility rooms, it's important to consider elements that would make your life easier.
'We have designed a laundry chute, meaning our clients can easily whisk laundry downstairs,' reveals Richard Moore, design director at Martin Moore.
And let's not forget the family pets. 'Rather than having the kitchen littered with dog beds, we have created some amazingly comfortable and practical areas for dogs within utility rooms, including dog showers and built-in baskets with underfloor heating for super-quick fur drying after walks.'
And here, Neptune has designed a bespoke cat flap which not just lets the cat to come and go as it pleases but also acts as a comfortable snoozing spot.
4. Be imaginative with storage
Laundry appliances are the must-haves for a utility room, but a space that can only accommodate the pair of washing machine and dryer against the wall with little spare width can leave room for only a very narrow cupboard alongside. An under-counter cabinet with these dimensions isn't particularly useful for the items that are usually stored in the room, though.
Instead, opt for this space's utility room storage solution of fitting a tall (but not deep) cupboard perpendicular to the appliances. This will allow room to accommodate an ironing board and iron, for example, or brooms and mops that require height, even though the room is small. This arrangement won't obstruct the counter over the machines, leaving a large area unusable.
5. Bring in visual interest with printed fabrics
Just because your utility room is small, that doesn't mean it doesn't deserve to be pretty. As you're unlikely to have any space to hang art, inject some fun into proceedings with boldly printed fabrics. Doing chores is always more enjoyable with an aesthetically pleasing background, so consider making like this example, and mix narrow utility room ideas with fabrics from the likes of British textile designers Thornback and Peel, which have been used on both the blinds and on a farmhouse-style curtain that takes the place of a cabinet door under the sink.
6. Utilize the space under the staircase
If you don't think you have space for a utility room at all, think again. The space under a staircase is ripe for being converted into a utility space, usually large enough to accommodate at least one large appliance, which can then be topped with a counter or shelving.
If that doesn't quite work for you, it can at least function easily as a storage space for taller items that you can't quite squeeze into your utility room. In this example, clever hanging storage allows for easy access to brooms, mops, dusters and more under a lively painted staircase.
7. Make the most of natural light in a small utility room
One of the benefits of even a small utility room is that it can be designed into a part of the house that gets little or no natural light. Having said that, the best small utility rooms are naturally lit, admits Richard Moore.
'It improves the ambience when spending time within the room and is valuable when performing tasks such as ironing. Always aim to include a window or skylight if you're planning a utility in a new addition.'
8. Use vertical space
Small utility rooms, as we have said above, need really efficient storage. If you would like a more relaxed, unfitted look, open shelving and baskets are a great option, adding plenty of room to hide away untidy items, while bringing texture and character to a room.
Whichever style you choose, using vertical space is a must, so having storage that stretches to the ceiling is a great option. And while this might be something you want to avoid in a small or narrow kitchen – precisely because it can make a space feel enclosed – it's a must-have in a utility room whose main function is to free up room in the kitchen beyond.
9. Accommodate a low ceiling
For a utility room that has a low ceiling along with a small floor area, wall cabinetry to complement the floor-level storage can be impossible to fit. Instead, go for open shelves to turn wall areas into storage.
'In this 17th century basement bespoke joinery was designed to suit a space with low ceilings, wonky walls and no natural light,' says BIID registered interior designer Garry Meakins. 'With no natural lighting, I added considered lighting, color coded shelving and a pale cobble floor to make the space feel comfortable to use.'
The utility room is connected to a wine cellar and glass doors allow the two spaces to flow together visually for a more expansive effect, too.
10. Fit an extra dishwasher
A utility room could be equipped with a dishwasher as well as laundry appliances, even if the space is small. It can supplement one in the kitchen when you're catering for a crowd, or add the appliance if the kitchen doesn't allow it, or you prefer to keep the noise to a minimum where the kitchen is part of an open layout.
'Our clients have a busy household with young children and we had to fit quite a few appliances into this space which had fixed dimensions, as well as storage for cleaning and household maintenance items,' says BIID member interior designer Chantel Elshout.
'We stacked the laundry appliances and fitted an integrated dishwasher next to the sink for when they are entertaining. Under the window we designed a corner cupboard with a swivel pull-out for storage and drawers for smaller items, and wall units above the sink run provide additional storage. There is still enough space for an ironing board and the wall drying rack can be pulled out when needed.'
11. Stack and hide
If getting laundry appliances out of the kitchen or another inconvenient location is a must, use small utility room ideas, such as stacking the machines in a cupboard as a solution.
They can be hidden behind a door to avoid compromising the decor of the area in which they're located, creating a completely concealed small utility room.
'We located this freestanding washer and dryer in a separate utility room, which meant we could free up space in the kitchen to create an L-shape, so we didn't encroach on the living space,' explains Hayley Robson, Creative Director, Day True.
12. Make more of under-counter areas
Washing machines are often positioned near the sink in a utility room, which makes plumbing convenient. However, this may not be the most space-efficient solution for a small room such as the narrow utility room shown above. Consider, as an alternative, leaving below counter space for a laundry basket that can be pulled out as needed.
'It is often tricky to create a nice looking utility but here we have stacked the washing machine and dryer, provided a broom cupboard and still managed to fit plenty of worktop,' says Tim Higham, owner of Higham Furniture. 'The laundry basket is great for storing dirty clothes. The freestanding shelves over the sink are less heavy than cabinetry and provide additional storage space.'
13. Consider the lighting
As a hard-working space, a utility room needs lighting adequate for the tasks that take place in the space, including reading the displays of laundry appliances, ironing, and the close working involved in making small repairs to prolong the life of clothes and linens. A utility room may be a windowless space, located so that it's the kitchen that enjoys all the daylight available in this part of the house, and in this case ambient lighting will need to take daylight's place entirely.
A small utility room also requires excellent lighting to avoid areas of shadow that can make it feel even more compact.
Bear in mind that lighting fixtures will need to be rated appropriately according to their proximity to water sources for safety. This room by Charlie Kingham Cabinetmakers includes a waterproof bulkhead light by Industville. 'They look great when paired with tongue-and-groove panelling, creating a subtle nautical look which suits both modern and traditional style properties,' says Industville Managing Director Marketa Rypacek.
14. Boost the decorative detail
Opportunities to introduce the elements that make a utility room an attractive as well as practical space can seem limited when the room is small. However, creative backsplash ideas mean you could introduce decorative detail as well as contrasting lines to the remainder of the room scheme.
'We designed a more ornate splashback than usual in this small utility space to make something out of nothing in an otherwise tight spot,' says interior designer Naomi Astley Clarke. 'It adds charm. Always consider the shape and edge detail on a backsplash – these details create the magic and the beauty.'
15. Choose bold color
While pale wall colors can make a small utility room feel bigger, more vibrant hues definitely shouldn't be out of the running when designing the space. A rich or vivid shade can draw the eye, taking the focus off freestanding appliances.
'The bold colour on the wall was chosen to make the unique bespoke cabinetry and the oak beams of the house really pop and stand out, carrying through to the kitchen to make it flow seamlessly,' says William Durrant, owner of Herringbone Kitchens of this small utility space.
16. Free up the floor
Floorstanding airers can make a small utility room awkward to move around in and clean laundry can get knocked on to the floor, leaving you to start from scratch with cleaning it. Instead, use wall space for airing linens at a height that's still easily reachable, leaves the counter free, and takes up 'dead' wall space.
A fold-out design like this one from Garden Trading barely takes up space when it's not in use and flat against the wall.
17. Create a room within a room
If carving out a utility room however small would compromise an open layout, it's perfectly possible to fit one within it. 'This configuration is perfect for an open-plan space,' says Emma Stuart Stephens of Mereway.
'Being able to have easy access to a full (yet compact) laundry system is ideal for a kitchen which is free flowing, minimalist yet multipurpose. The storage inside is truly utilitarian, designed so that it contains everything that is needed but when the doors are closed there is no indication of what is inside.'
18. Set a utility behind folding doors
Another great way to fit a small utility room into an open layout without partitioning off part of the space with new walls is to opt for a single line of laundry appliances plus cupboard space. Set it behind bifold doors and everything is easy to access but discreet.
'The couple love to cook,' says Julia Brown, Design Director, Mowlem & Co, Newcastle, of the owners of this renovated property, 'but wanted to stay connected to the living aspect of the room while doing so and while keeping certain functions and storage areas neatly tucked away.'
How much does it cost to build a small utility room extension?
Building a utility room extension can cost around $11,000/£8,000 for the build itself if it's a single storey extension and of a small size. You'll need to budget for the cabinetry for the room in addition to this, along with the sink and faucet, plus any new laundry appliances you might need to fit out the room.
You'll also have to factor in the cost of plumbing and electrical work as necessary to create the design you want. Bear in mind that the project will be less costly and more straightforward if the utility room is located near the existing plumbing.
Sign up to the Homes & Gardens newsletter
Decor Ideas. Project Inspiration. Expert Advice. Delivered to your inbox.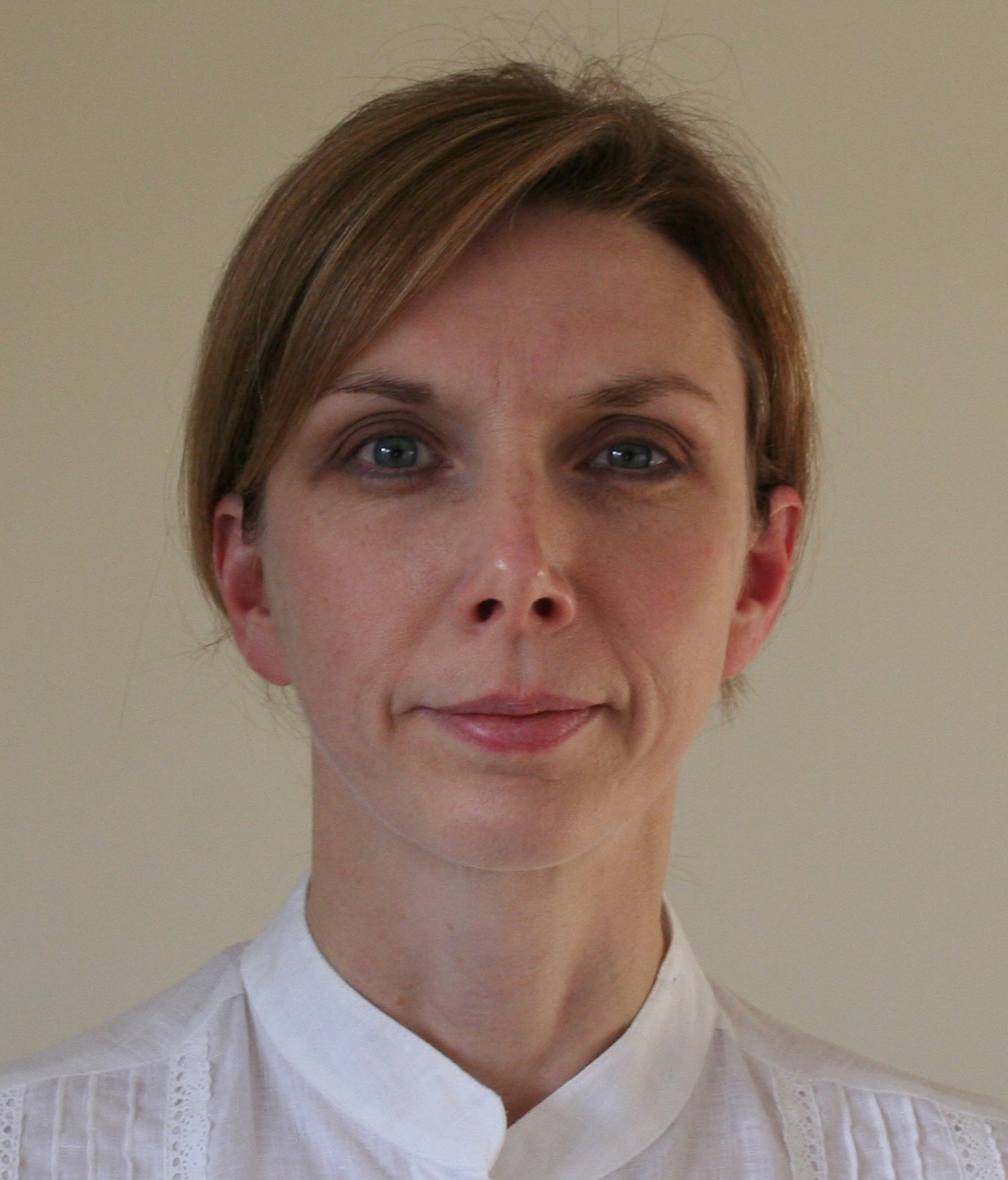 Sarah is a freelance journalist and editor. Previously executive editor of Ideal Home, she's specialized in interiors, property and gardens for over 20 years, and covers interior design, house design, gardens, and cleaning and organizing a home for H&G. She's written for websites, including Houzz, Channel 4's flagship website, 4Homes, and Future's T3; national newspapers, including The Guardian; and magazines including Future's Country Homes & Interiors, Homebuilding & Renovating, Period Living, and Style at Home, as well as House Beautiful, Good Homes, Grand Designs, Homes & Antiques, LandLove and The English Home among others. It's no big surprise that she likes to put what she writes about into practice, and is a serial house renovator.