Utility room shelving ideas – 11 ways to arrange in style
Make a place for every essential with these utility room shelving ideas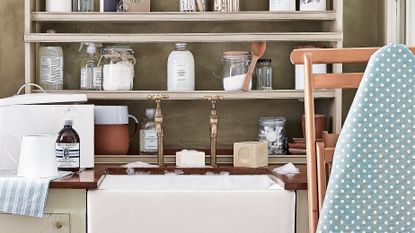 (Image credit: Future / Mark Scott)
When it comes to utility room shelving ideas, it is key to get it right – first time. Whether it's open and wall hung or within cabinetry, it needs to fit a whole range of items, ensure they are easy to access and, to keep the space aesthetically pleasing as well as organized, look good.
That's where these utility room ideas for shelving come in. These are options to inspire your own room design, so you can save those that suit the kit you're going to keep in there, and that complement the style of room you prefer.
Utility room shelving ideas
Utility room shelving ideas can be vital in creating a functional space. Ideal for storing everything you need quick access to – from laundry powder to cleaning products – they can look good, too. Here's how to max yours out.
1. Opt for bespoke utility room shelving ideas
Made-for-you shelving inside a cabinet is worthwhile because of the individuality of what we each choose to store in a utility room. Make a list before you meet with a designer or cabinet-maker and share what utility room storage you want and quantities of items you want to put away. This way, shelves can be the correct height to avoid wasted space, but equally to skip the problem of high piles of linens that make items hard to extract and can leave them creased.
'Bespoke cabinetry with plenty of shelving is a must as it provides the perfect place to store towels, jars, cleaning products, and anything else that you might not want on show,' says interior designer Emma Sims-Hilditch of Sims Hilditch.
2. Work with a sloping ceiling
Shelving is the ideal solution for a utility room with a sloping ceiling, transforming wall areas which will not take cabinetry into storage. When looking at small utility room ideas, consider shelves with a lip that will provide extra security for breakable items such as glass jars into which laundry powders and liquids are decanted.
This shelving is painted to match the cabinetry, providing contrast with the wooden counter below. Interior designer Irene Gunter of Gunter & Co recommends this material as a sound choice for a utility room: 'Wooden work surfaces are not only better value than stone, but they are also a good idea, because there is not as much washing of dishes in a utility room. In a kitchen there is more wet traffic and therefore the use of a wooden countertop is impractical.'
3. Boost capacity
Pick shelving that incorporates hooks to boost their storage capacity without resulting in a cluttered feel. Hung above a utility room sink, a design like this will provide space for cleaning brushes and more along with making room for cloths and cleaning products on the shelves.
This wirework shelving from Garden Trading has an antique brass finish that will introduce a traditional note to a utility room. Team it with faucets in the same warming metal shade.
4. Use shelving for vases
Utility rooms are frequently a space in which flowers picked fresh from the garden in season along with shop-bought selections are arranged. If that's the case, shelving above the sink can make the task convenient as well as introducing an elegant display to the room.
'This striking room was designed to maintain peace and order in a busy household of five,' says Richard Moore, Design Director, Martin Moore. 'The long shelf above the sink provides space for vases, as the sink is used for flower arranging. The same paint colour was used throughout in order to make the space really pop. Warm limestone flooring and wooden accents provide a counterbalance.'
5. Make access to shelving contents easy
Shelving may need to be set high up on the wall to make space for other desirable utility room solutions. In this room by House of Jade Interiors the shelving is fixed above a bar which creates space for hanging laundry over the sink.
Follow this room's example if you're fitting high shelving by storing items in baskets with handles. These allow the use of the whole depth of the shelving in a situation where reaching things at the back would be hard without. The handles make each basket easy to lift down to a level where the contents can be simply located and lifted out, too.
6. Provide space for freshly ironed items
In a utility room that's spacious enough for doing the ironing, think about including shelving to receive the results.
'Our customized utility storage systems have the benefit of both open and closed storage' says Tina Mahony, Director, Go Modern. 'Open shelving is obviously great for storing towels and tea towels and freshly ironed clothes – for me there's always something deeply satisfying at the sight of neatly stacked ironing. Open hanging rails too are a very useful place to hang slightly damp shirts after washing prior to ironing, and again immediately after ironing to avoid unnecessary creasing while the material is still warm.'
7. Use shelving decoratively
Utility room shelving doesn't have to be all about practicality. In fact, it's an ideal way to bring in decorative touches that help make the space charming as well as useful. Stick to displaying a selection of smaller objects and pictures to give the room a more airy feel.
The space behind the sink is ideal – particularly if vases are part of the mix so they're near the faucet. In this location, shelving with rails is a sensible option to keep the contents securely in place above the sink.
8. Fit low shelving
Shelving is frequently fitted above counter level in a utility room, but floorstanding low shelving is worth considering, too, for a more expansive-looking scheme.
'Box shelving is a great way to open up a wall and still create storage,' says Matt Baker, Kitchen Designer at Harvey Jones. 'Utility rooms are often smaller spaces full of shadows, so covering the walls in cabinets can make them look and feel even more compact and cramped. Open shelves give the room an airier look and can also be painted to match the cabinets or highlight a favourite color from within the room.'
9. Slim it down
There's only so far shelving can be narrowed down and still prove useful, so if leaving a large floor area in a utility room is the goal, such as in narrow utility rooms, opt for rails in its place.
These super-sized versions go right up to ceiling height to provide generous hanging areas for linens, plus they leave enough space within the floor plan for large laundry baskets on wheels for sorting and moving them.
10. Personalize with modular options
Modular shelving systems are a clever approach to getting storage that suits to a T. Hang an individual selection of components on the wall above the sink or over a washing machine so supplies are stored where they're needed but won't clutter surfaces.
These units from String Furniture at Utility Design can be combined to create a custom solution, and hooks and open and closed cabinets included along with shelving units of different heights.
11. Go all round
Make way for extra storage in a utility room or when designing a mudroom by fitting deep shelving near to the ceiling around the walls. Set so high it won't intrude into the room's useful space, but can provide a large area for tidying away the items you don't use frequently.
The contents will be clearly visible, of course, so stick to pieces that look good on their own or follow the tried-and-tested tactic of storing within baskets for a consistent appearance, and a natural and tactile note.
Sign up to the Homes & Gardens newsletter
Decor Ideas. Project Inspiration. Expert Advice. Delivered to your inbox.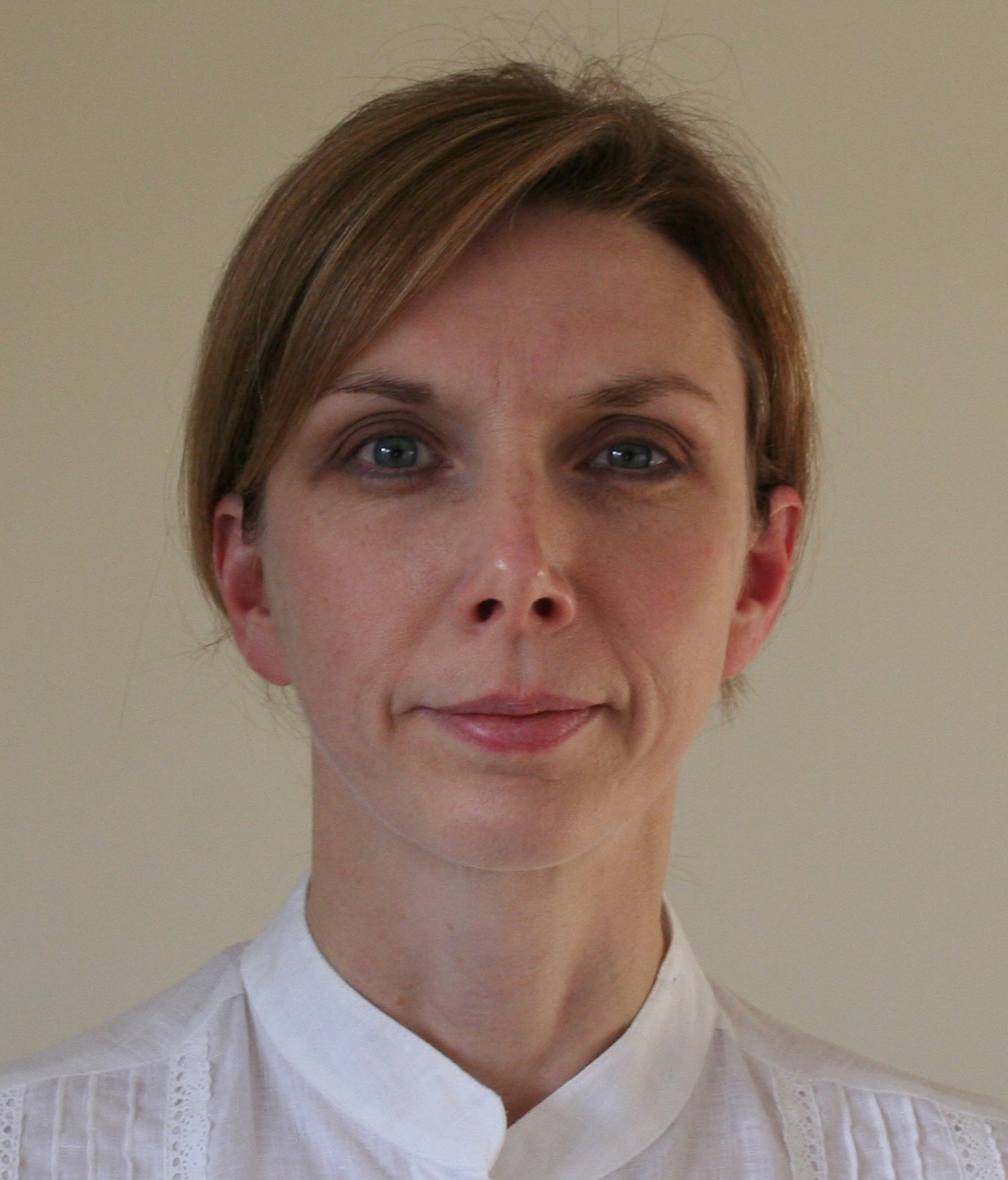 Sarah is a freelance journalist and editor. Previously executive editor of Ideal Home, she's specialized in interiors, property and gardens for over 20 years, and covers interior design, house design, gardens, and cleaning and organizing a home for H&G. She's written for websites, including Houzz, Channel 4's flagship website, 4Homes, and Future's T3; national newspapers, including The Guardian; and magazines including Future's Country Homes & Interiors, Homebuilding & Renovating, Period Living, and Style at Home, as well as House Beautiful, Good Homes, Grand Designs, Homes & Antiques, LandLove and The English Home among others. It's no big surprise that she likes to put what she writes about into practice, and is a serial house renovator.