I'm a professional home organizer and these are my 4 golden rules for a clutter-free guest bedroom
Caroline Roberts shares her rules for keeping a guest bedroom free from clutter so guests feel right at home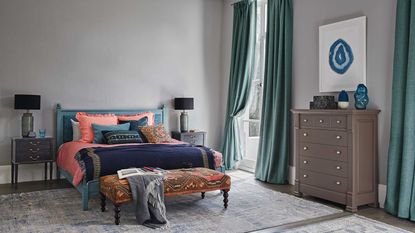 (Image credit: Future PLC)
The holidays are right around the corner, so before you start planning menus or freshening up your holiday décor, ensure your guests have a warm, welcoming, clutter-free guest bedroom available during their visit.
Removing certain items and refreshing the space is a great way to get your home guest-ready for the holidays.
There's a joke that you want your guests to be comfortable but not so comfortable that they overstay their welcome.
Golden rules for a clutter-free guest bedroom
So, if your guests are ones you want to stick around for a while, here are my four gold rules for a clutter-free guest bedroom.
1. Limit decor
You have a framed photo of a loved one (maybe even of yourself), and you don't want it in the central part of your house, but you don't know how to get rid of it. So you decide to put it in the guest room where you don't have to look at it daily. Does this sound familiar?
Guest rooms are notorious for collecting things that should probably be donated or tossed but are hard to part with, so we keep them anyway. Don't let this happen to you. Be intentional about how you decorate your guest bedroom. Simple is usually best.
Don't use your guest room as a place for old magazines, novels that were popular two years ago, and aging lotions and bath amenities. Ensure everything in the space is fresh and makes your guests feel welcomed and special.
You also don't need to go overboard on knick-knacks and throw pillows. Your guests want a simple, comfortable bed to sleep in and need clear surfaces to place their belongings.
2. Keep the room single-use
This one can be hard in smaller homes and when organizing smaller guest bedrooms, but try to keep the room as a guest bedroom only. If you don't have a lot of overnight guests, then saving that square footage for when you have guests a few nights per year may be impractical.
If the guest bedroom needs to serve other purposes in your home, then contain the extra items as much as possible when guests are visiting. You don't want them to feel like they are spending the night in your office or your gym. Use furniture, bins, or baskets, at Amazon, to contain the non-guest related items and keep them out of site.
If you have exercise equipment in the guest bedroom, consider staging it with a towel and water bottle to encourage your guests to use it. It will feel more like a perk and less like clutter.
Similarly, you don't want your guests to feel like they are staying in your storage closet. Ensure your guests have plenty of space to unpack and spread out. Keep space available in the closet and at least a few drawers available in a chest or dresser. This free space is one of those things every guest bedroom needs to stay organized.
3. Wash furnishings regularly
Dirty bed covers, dusty curtains, and soiled pillow shams will make a room look sad and cluttered quickly. Since washing all bed coverings between guests and curtains seasonally is ideal, purchase machine-washable ones. The entire space will look and feel better when the bedding is crisp and clean, so it's a good idea to have washing bedding high up on your pre-guest cleaning checklist.
Keep décor, framed photos, and knick-knacks on nightstands and dressers to a minimum. These items tend to translate as clutter; without them, keeping the surfaces clean will be much easier.
4. Keep floors clear
Items on the floor will not only make a room look cluttered, but they are a safety hazard for guests not used to waking up in your home. Keep clear walking paths, and remove excess furniture that could stub a toe or trip someone at night.
Similar to a family room, pillows and blankets often end up on the floor, so consider having fewer bed accessories for a tidy look.
FAQs
What makes a good guest bedroom?
A great guest bedroom will fulfil the role you need it to: for example, a guest room that's purely used for guests will be bright, clean and welcoming for visitors, with plenty of space for their suitcases and some space to unpack if they wish to. A guest bedroom that needs to function as a home office or workout space will benefit from plenty of closed storage, regular cleaning and an absence of clutter. In terms of decor, simplicity is the best bet, given that it's going to be used by lots of people and is a space for rest.
---
I want to end with a note of encouragement. The pressure to have a perfect home can be intense during the holidays. Remember that your guests will feel welcome based on your actions and not only your furnishings.
If you go through these rules and wish the bedspread were newer or you didn't have to have your off-season clothes stored in the closet, use the following year to make small steps toward those goals. For this year, do the best you can. Focus on decluttering what you can, freshening up what you can, and, most importantly, connecting with your loved ones.
Sign up to the Homes & Gardens newsletter
Decor Ideas. Project Inspiration. Expert Advice. Delivered to your inbox.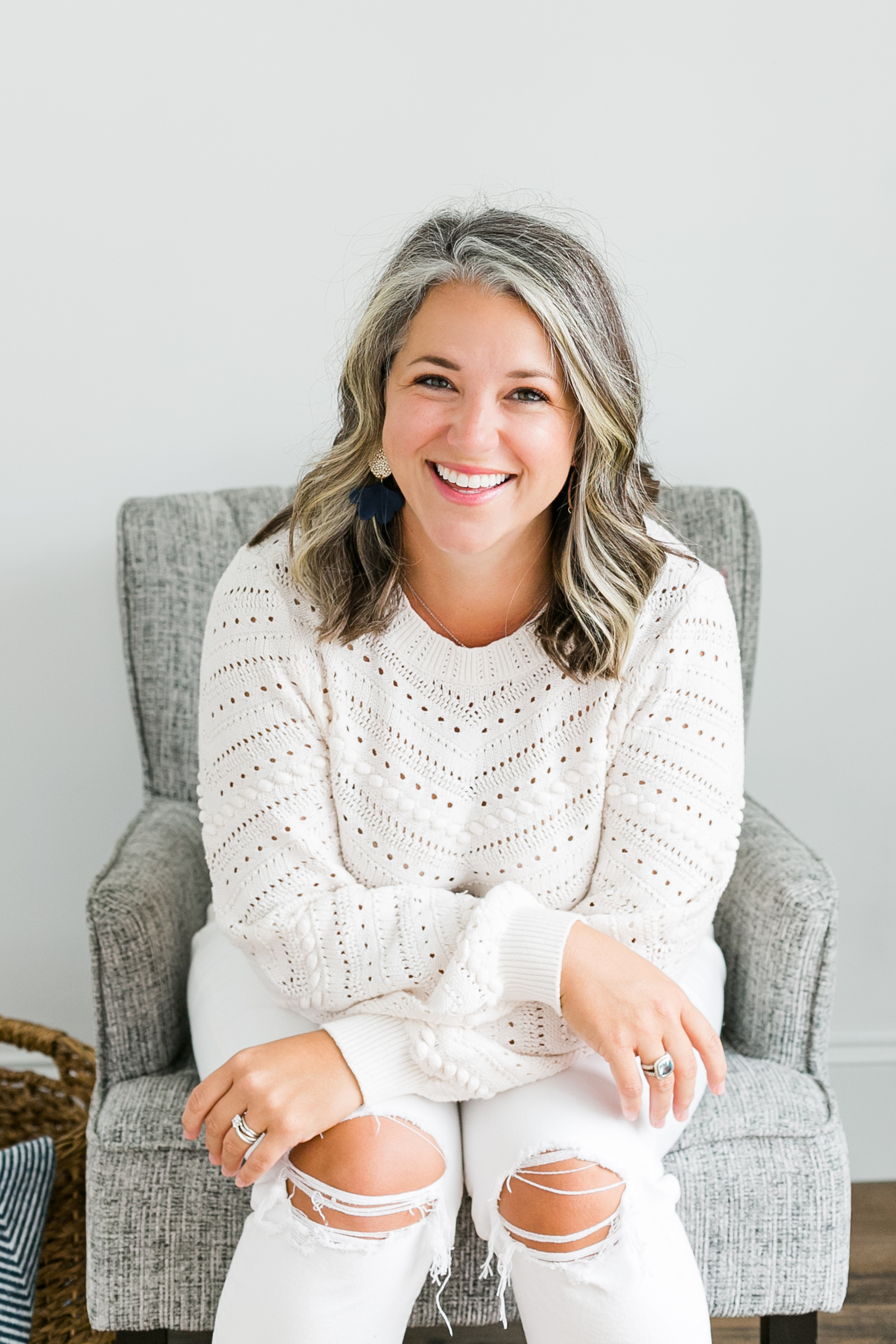 Caroline Roberts, a certified KonMari Consultant and professional organizer, founded the organizing agency The Simplified Island in 2019. Caroline believes being organized goes much deeper than pretty bins and can be life-changing. She recognized her organizing and streamlining skills were unique as she ran her marketing agency, Coastal Connections Marketing, and raised her two sons.