How to organize a small guest room – to keep it functional and spacious
6 tricks that will help keep any small guest room functional, comfortable and looking stunning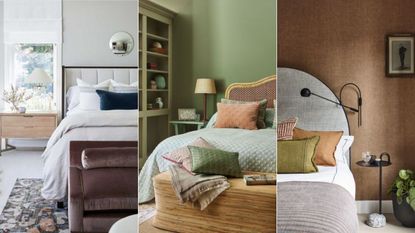 (Image credit: Alice Lane Interiors/ Birdie Fortescue / Gunter & Co )
Sign up to the Homes & Gardens newsletter
Decor Ideas. Project Inspiration. Expert Advice. Delivered to your inbox.
Thank you for signing up to Homes & Gardens. You will receive a verification email shortly.
There was a problem. Please refresh the page and try again.
Small guest rooms can be hard to organize because of their limited size, but if you get creative with your room's design and storage you can create an inviting atmosphere for guests to relax in that looks neat, too.
Having put in the hard work to make your small guest room ideas look aesthetically pleasing, the last thing you want when guests come to stay is for them to have nowhere to put their belongings and have to dump them in the corner. This will leave the room feeling uninviting and disorganized, and will undermine the welcoming space you so carefully put together for them.
If you know how to organize a small bedroom, you're halfway there; the key is to cater carefully to how the room is used when there are no guests staying in there, too.
How to organize a small guest room
Guest rooms, even small ones, are often dumping grounds, so it pays to admit to yourself first if you have been using it for storage simply because you can't think of anywhere else to put the family's 'stuff'.
Then, it's about rethinking the room's storage and functionality, so that your carefully curated aesthetic choices can be seen, and make the room feel cohesive.
1. Declutter your small guest room
Decluttering a bedroom is always the first step to a well-organized space, and this is never more true than in a small guest room. So, start by decluttering the closet and clearing out anything out of the room that either takes up valuable space that could otherwise be used for guest clothing, for example; any clutter that's been dumped in the room that doesn't really belong there; mismatched furniture that has never really found a home; and anything that ought to be, say, in the attic, but has never quite made it there.
'The general rule with guest bedrooms, especially small ones, is to keep decor and clutter minimal, so that the space feels restful and inviting. This doesn't mean stripping the room bare, but rather only keeping items that enhance the aesthetic, comfort, and practicality of the room,' says Homes & Gardens' Digital Editor Jennifer Ebert.
We've already covered ways professional organizers declutter to downsize, and you can helpfully use these techniques to help you declutter if you are feeling overwhelmed.
This step will also help you take stock of what you have and what you might need.
Jen is the Deputy Editor (Digital) of Homes & Gardens online. Before starting this position, she had completed various interior design courses at KLC Design School, as well as working across Ideal Home, LivingEtc, 25 Beautiful Homes and Country Homes & Interiors as an interiors writer.
2. Invest in multi-functional furniture
One of the key things every guest room needs to stay organized is plenty of storage. Guests especially will need clothes storage ideas for short (or long) visits. However, when there is limited space, a great way to incorporate small bedroom storage is by shopping for multi-functional items.
'For example, an ottoman with storage space inside is a great way to hide away any clutter in the room while adding style. You could also look for an entertainment stand or a small bookshelf that can serve as a catch-all for various items', suggests Nathaly Vieira, cleaning expert and founder of InspireClean.
'You could also consider a nightstand with drawers, a bedframe with storage in the headboard, or underbed storage, ideal for guests to store their items and reduce clutter, while taking up no extra floor space,' says Homes & Gardens' Solved Section Editor Millie Hurst.
'Consider, too, swapping out the bed for one of the best sleeper sofas. This is particularly very helpful if your small guest room itself serves a dual purpose, perhaps as a guest room office. This is a great way to organize your guest room for your specific needs, and make the most of the space you have.'
Millie Hurst is Section Editor at Homes & Gardens, overseeing the Solved section, which provides readers with practical advice for their homes. Millie has written about and tried out countless cleaning and DIY hacks in the six years since she became a journalist, and has worked in both London and New York.
3. Maximize vertical space
When floor space is limited in a small guest room, don't underestimate the value of vertical space for organizing it.
'When attempting to organize a small guest room, it is important to maximize
the storage space available in order to make the most out of the limited
square footage', advises Patrick Grayson, a home design and real estate expert of Paramount Property Buyers.
'One way to do this is by adding shelves or cabinets that utilize vertical space. Installing wall-mounted shelving above a bed or dresser can help store items such as linens, books, and other belongings without taking up valuable floor space.'
Other than overbed storage ideas, floating bedroom shelves are not only a great storage option to keep items organized and floorspace clear, but will also give the illusion of more space. You can also add hooks to the back of doors for guests' coats and bags for easy accessibility.
4. Optimize closet space
Closet organization ideas are your friend if your small guest room has the space, so make the most of it by using closet organizers and labels to help define a place for everything.
Patrick Grayson says, 'Using storage containers is an effective way to organize small items in a guest room. Baskets, bins, and drawers can be used to organize everything from electronics to toiletries. For added organization, label each
container with a description of its contents.'
Hanging shelves like these from Amazon are a good way to quickly convert closets with hanging space only, while stackable, lidded storage boxes from Amazon can be slid onto shelves or piled on the floor. Both can be used for everything from shoes to towels to out-of-season clothes.
This will help both guests and you make sure the room stays organized and efficient.
5. Rethink the layout
When organizing a small guest room, it is important to choose pieces that will both 'complement the overall aesthetic of the space and serve a functional purpose', advises Patrick Grayson.
Carefully choosing and arranging your furniture is key for maximizing a small bedroom layout to ensure it remains organized while keeping a sense of openness. The bed scale and placement is the first thing you should consider since it will be the largest piece of furniture in the room. Position it in a way that maximizes space, whether that is pushed against a wall or opposite a fireplace. You are less likely to have to compromise on the bed's position if it's a good scale for the room. This may mean finding a queen bed vs a king size bed, for example.
Make sure to keep plenty of floor space visible; it will make a small bedroom look bigger, and make it comfortable for guests to move about in. Again, this means finding pieces in proportion to the space, not over-crowding the room with furniture and choosing slim pieces that are not visually bulky.
Patrick Grayson suggests, 'Wall art should be hung strategically in order to add visual interest without taking up a lot of space. Accessories such as small bedroom mirrors and rugs can also help to create the illusion of a larger room.'
Keep the décor simple and cohesive by utilizing light and neutral colors to make the room feel more spacious. It's important to create an inviting space that doesn't feel cramped. Careful organization and design will transform even the smallest guest room into a well-functioning and cozy space.
6. Make room for luggage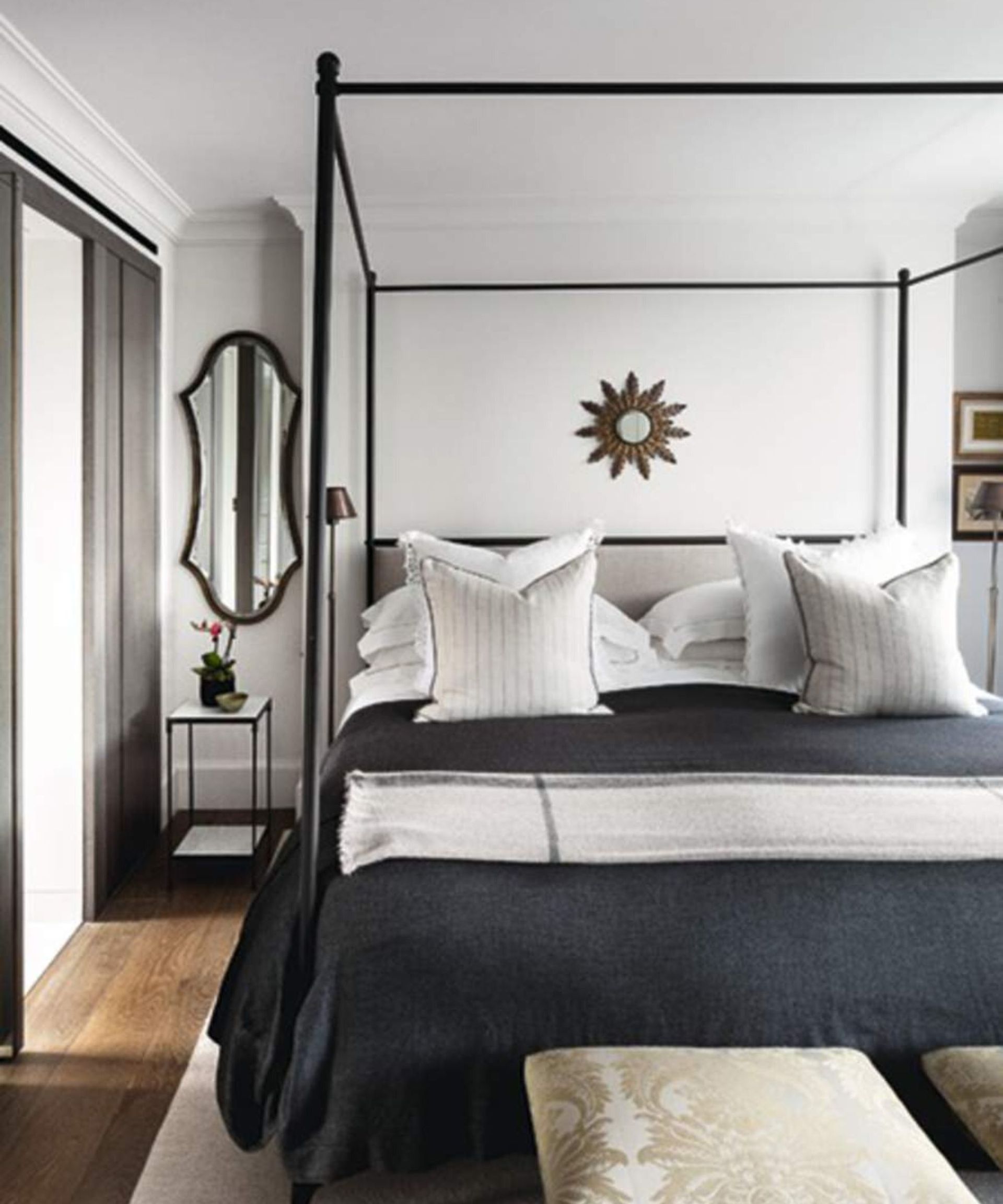 Assign a space for your guests to place their luggage, such as a luggage rack. This should make their stay more convenient and will help a small guest room feel organized.
Wayfair has a simple white luggage rack with a shelf that folds neatly away.
FAQs
How to keep a guest room organized for their needs?
Ask yourself what might your guests need during their stay? Make sure your guest room is well-stocked with any amenities your guest might need such as a charger, extra blanket, toiletries, some books, and pillows, towels, a sleeping mask. Make sure all these items are placed somewhere convenient for guests.
Anticipating your guest's needs and organizing the room accordingly also includes making the room feel comfortable by adding finishing touches like flowers, candles, and the best bed sheets.
---
A guest room should act as a haven for all visitors, and key to achieving that is creating a space that is inviting and looks great by keeping it organized.
Before your guests arrive, you could always test out the room to identify any
potential issues that a bit of rearranging might fix. This will help you make necessary
adjustments to ensure your guests have a pleasant stay.
Sign up to the Homes & Gardens newsletter
Decor Ideas. Project Inspiration. Expert Advice. Delivered to your inbox.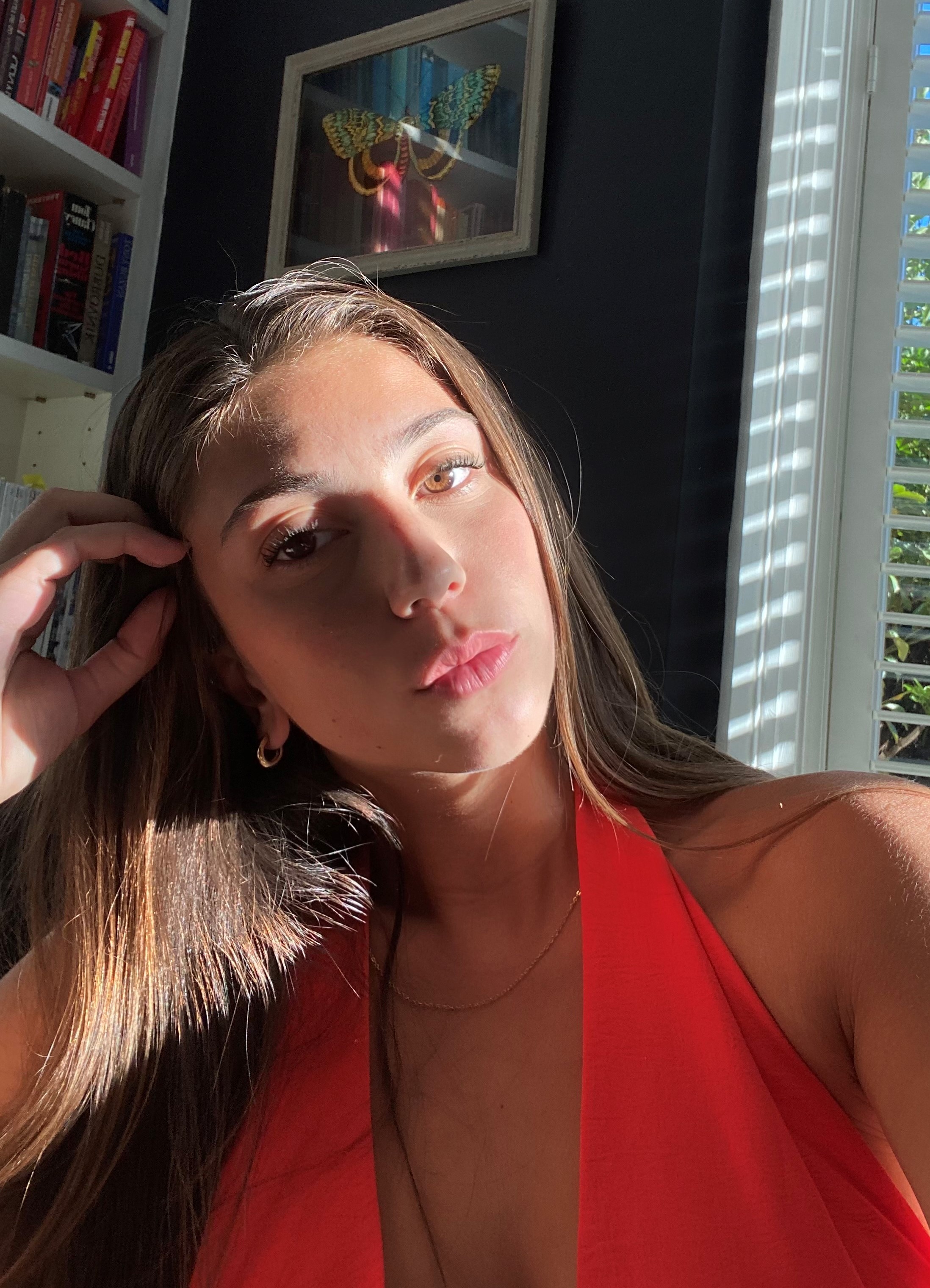 Lola Houlton is a news writer for Homes & Gardens. She has been writing content for Future PLC for the past five years, in particular Homes & Gardens, Real Homes and GardeningEtc. She writes on a broad range of subjects, including recipe articles, reviewing products, writing 'how to' and 'when to' articles. Lola now writes about everything from organization through to house plants. Lola is a graduate student, who completed her degree in Psychology at the University of Sussex. She has also spent some time working at the BBC.