Queen vs king-size bed: which mattress size should you buy?
Here's how to choose the right size for a royally good night's sleep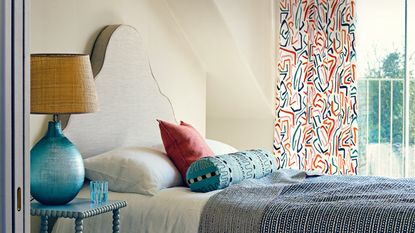 (Image credit: Future PLC)
Sign up to the Homes & Gardens newsletter
Decor Ideas. Project Inspiration. Expert Advice. Delivered to your inbox.
Thank you for signing up to Homes & Gardens. You will receive a verification email shortly.
There was a problem. Please refresh the page and try again.
When it comes to buying a new mattress, there's a big focus on the material. And while of course, that's an important consideration when it comes to comfort, size shouldn't be forgotten.
Beds aren't just divided into singles and doubles. In the latter category, you may find yourself having to choose between 'queen' and 'king' sizes – each of which will suit specific bedtime needs. Those extra inches may provide invaluable additional cushioning for some, while others may do better with less space to starfish.
As we'll explain, there are specific dimensions for 'queen' and 'king' size mattresses that it are important to weigh up before you dive into a decision. We'll take you through which sleepers each of these mattress sizes best suits and their availability.
Queen v king size bed at a glance
'When looking to purchase a new bed or mattress, you must first consider its size,' says Amanda Castle, sleep expert Hypnos Beds. 'beds that are too small for you can really affect the quality of your sleep, while larger ones may present some challenges depending on the ease of accessibility to your house.'
Swipe to scroll horizontally
| Header Cell - Column 0 | Queen | King |
| --- | --- | --- |
| Dimensions (US) | 150cm X 200cm / 5' X 6''8 | 180cm X 200cm / 6'4 X 6'8 |
| Pros | Takes up less bedroom space, and usually costs less | Plenty of space for couples to stretch out |
| Cons | Can feel too cramped for some, including couples | Requires a bigger bedroom and is often the pricier option |
| Who will it suit? | Those with smaller bedrooms, singles who like to stretch out or couples who prefer it cosier | Couples who don't want to feel cramped, as well as broader individuals and those who are older with joint issues or back pain |
Amanda Castle is a sleep expert at Hypnos Beds. She advises on all things sleep wellness, and has a wealth of experience in the world of mattresses.
What is the difference between a queen and a king mattress?
The key thing that sets queen and king mattresses apart is, as you've probably guessed, their sizing. However, just like choosing between a queen and a full mattress, the dimensions of a queen and king vary depending on where you are in the world. 'The terminology for mattress sizes differs between the US and the UK, so it is crucial when choosing a new mattress, bed frame, duvet or bed linen that you double-check sizes first before purchasing,' warns Amanda, of the common mistake that shoppers can make.
'A 'queen' size mattress is more commonly found in the US and is a close equivalent to a UK king size mattress,' adds Amanda. 'Meanwhile, a UK super king is similar to a king-size mattress in the US.' But what are the exact dimensions? In the US, a queen is smaller than a king and typically comes in the measurements of 150cm X 200cm / 5' X 6'8. A king, meanwhile, typically has the measurements 180cm X 200cm / 6' X 6'8.
Who will they suit?
The size of your mattress can have an effect on your quality of sleep. Get it wrong and you could end up feeling cramped, or, if you share a bed, having your sleep affected by the close proximity. 'Having the room to get settled and sleep uninterrupted is universally key for everyone,' notes Amanda. 'You should feel supported across the whole width of the bed and be able to move freely. If you share your bed with a partner, this is even more important so you can minimize disturbing each other.'
Both a US queen and king, which are the same generous length, will feel fairly spacious. 'However, the latter – which is the equivalent of two single beds – offers couples the opportunity to truly spread out,' notes Amanda. 'Additionally, if you are an individual who is of a broader build then it is definitely worth upgrading to a larger size option if possible.' What's more, those who are older, suffer from joint or back pain, or who are fidgety, may also find they sleep better with a roomier mattress.
But there are reasons why a smaller queen can be a more appealing choice. 'It is a superior option if you have less bedroom space,' notes Thomas Høegh Reisenhus, sleep specialist and sleep counselor for Tempur. 'There is ample ability for an individual to stretch out, while a couple will also have plenty of room.'
With an extensive knowledge of sleep, from sleep conditions to the ideal microclimate to ensure quality and quantity of sleep, Thomas has worked with a number of leading universities, hospitals, experts and elite athletes.
In 2018, Thomas qualified as a sleep counsellor, thereby acquiring an even deeper knowledge of how sleep hygiene, diet, exercise and general lifestyle impacts sleep, as well as how to help and guide people who experience specific sleep issues.
Buy a queen size bed if...
You are a solo sleeper but like to spread out when sleeping
You have a smaller bedroom
You want to save on money
You are a side sleeper
Buy a king sized bed if...
You share a bed
Having room to move and spread out is key to your sleep quality
You are a back sleeper
What are the price differences?
Most reputable brands will offer their mattresses in both US queen and king sizes. Which one is best for you will ultimately depend on your sleep needs and sleeping position, and Amanda recommends taking your time to make a decision. 'It's recommended that you change your mattress every seven years, so finding the perfect mattress once, rather than purchasing a new one multiple times over within that period, makes better financial sense,' she explains.
Talking of money, a queen is, of course, likely to be cheaper than a king. 'Generally, mattresses with larger dimensions will require slightly more materials to make and therefore have a greater cost,' explains Theresa Schnorbach, sleep scientist from sleep company Emma. 'However, this isn't a cut-and-dry rule since specific prices can vary depending on the brand, materials used, and any additional features offered.'
'The crucial thing is to invest in the best mattress you can afford since, far from being a luxury, it plays a huge role in fostering wellbeing in all areas of life,' says Thomas, who believes that, if you're struggling to decide, it's best to go for the roomier option. 'This will allow you space to move around and find the sleep position that's most comfortable to you, and is even more important if you often find yourself sharing your bed with kids or pets.' But, ultimately, it's what feels right to you.
Theresa Schnorbach is a psychologist and sleep scientist specializing in Clinical Psychology and Cognitive Neuropsychology. She has completed post-graduate training in Cognitive Behavioural Therapy for Insomnia (CBT-I) with the German Sleep Society (Deutsche Gesellschaft für Schlafforschung und Schlafmedizin (DGSM)), endorsed by the European Research Society.
The best queen and king sized mattresses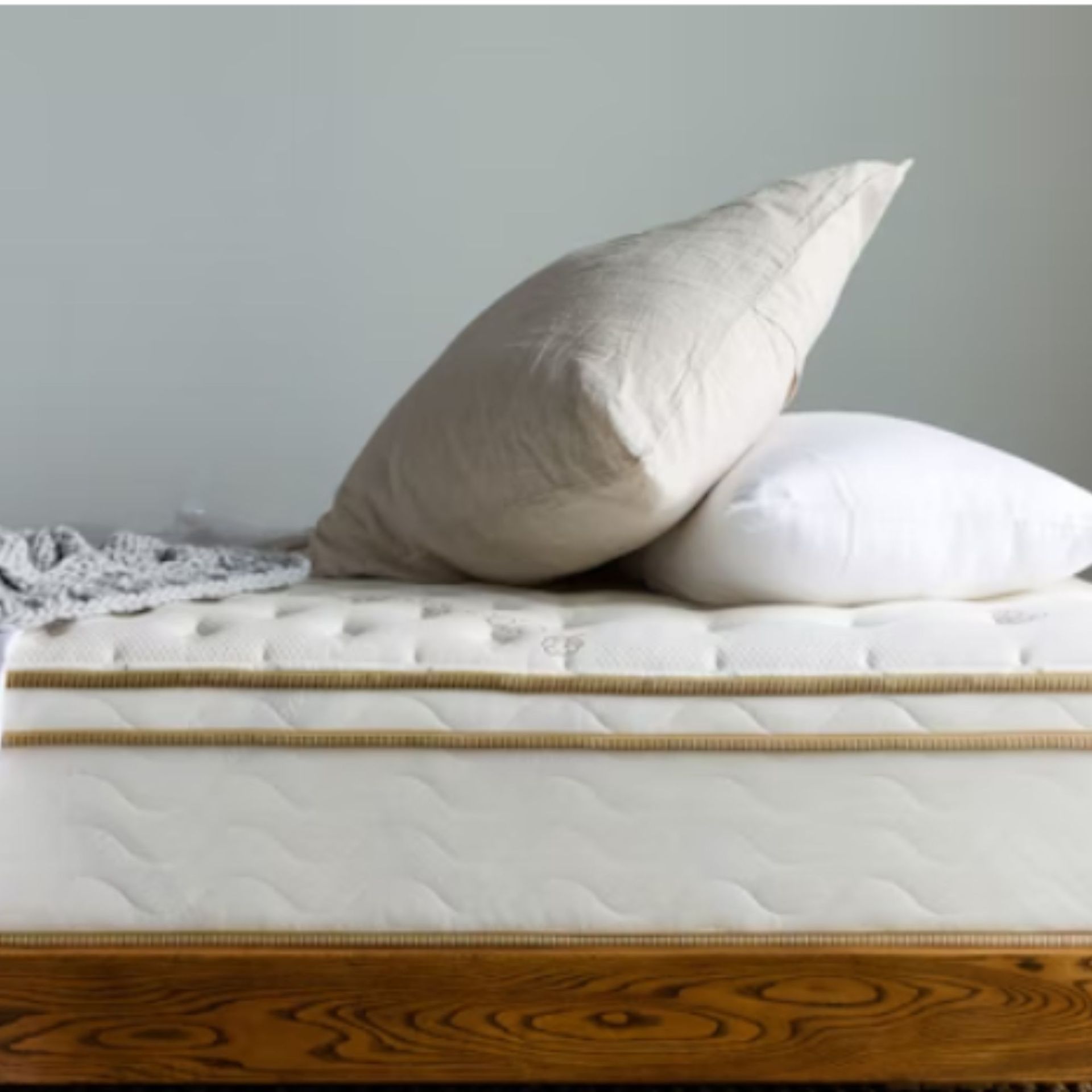 Best overall mattress
Available in both queen and full king, the Saatva Classic is a luxurious, well-made mattress with a strong track record when it comes to lush comfort and pressure-relieving support, that's also an incredible value. Dubbed an innerspring hybrid, the Saatva Classic combines the supportive structure and breathable qualities of individually wrapped coils with the comfort and contouring of high-density foam across five layers.
Read the full Saatva Classic Mattress review to find out more.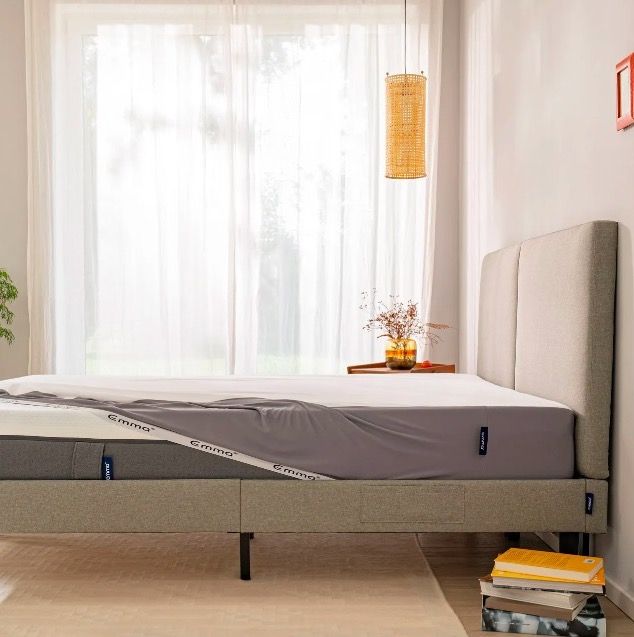 Best memory foam mattress
Again, you can pick up the Emma Original Mattress in both queen and king and is the best memory foam mattress (in our reviewer's opinion). This mattress 'instantly impressed' our tester Chiana Dickson, who found that even just sitting on this box bed was comfortable. A medium-firm bed, it gently cushions you without the sinking feeling of some memory foam mattresses. It's springy and responsive, bouncing back to form, and always feels stable and secure.
We have a full Emma Original Mattress review for more details.
Best affordable mattress
Nectar Memory Foam Mattress
Far from basic, the Nectar mattress is soft and supportive, and if you suffer from back pain, it won't cost much to help relieve the pain. In our best mattress guide, it's ranked as the best mattress for back pain (which is impressive given its affordable price). Our reviewer Casey found it alleviated some of the pain from her fibromyalgia.
Our Nectar Memory foam mattress review goes into more detail.
FAQs
Which mattress size is best?
The best mattress size totally comes down to you and how you sleep, and the physical space you have in your bedroom. We'd recommend to go with size that gives you the room to comfortably move around in your sleep – full, queen and king are all grat options. And if you have the budget, and the space Cali king and emperor king are as big as you can get.
Which mattress size is the cheapest?
The tendency will be the smaller the mattress, the cheaper it is. So with that logic, the cheapest mattress size would be a twin. But we would say size is not somewhere to look to save money, you need the right size for your home and your sleeping needs.
---
You also need to think of mattress size when it comes to buying bedding too. Fitted sheets in the wrong size for example will lead to uncomfortable sleep. Sheets that don't fit well may bunch as you move or ping out of place. When choosing the best bed sheets pay attention to mattress size, including the depth of your bed.
Sign up to the Homes & Gardens newsletter
Decor Ideas. Project Inspiration. Expert Advice. Delivered to your inbox.
Lauren Clark is a freelance writer and editor with more than eight years of digital and print journalism experience. She covers all aspects of lifestyle, specialising in health and wellness topics, and her work has previously been published in titles such as Women's Health, The Times, Daily Telegraph, Stylist, Woman & Home, Grazia and Dazed.