King v California King mattress: what's the difference?
We break down the key differences in these luxurious mattress sizes so you can decide which is best for you.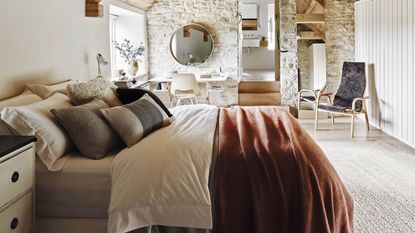 (Image credit: Future)
Sign up to the Homes & Gardens newsletter
Decor Ideas. Project Inspiration. Expert Advice. Delivered to your inbox.
Thank you for signing up to Homes & Gardens. You will receive a verification email shortly.
There was a problem. Please refresh the page and try again.
King beds and Californian kings sound nearly identical, but the distinctions between these two mammoth mattresses are more pronounced than you may realize.
A standard king (sometimes called an Eastern king) boasts a wide, square-shaped surface that's perfect for couples and individuals who sleep starfish style, as well as families who love to huddle in bed with their kids and pets.
A California king (also known as a Cali king or a Western king) is longer than it is wide, making it ideal for taller people who crave more legroom than an economy flight.
We've tested plenty of the best mattresses over the years, so we know first hand that learning the nuances between king and California king is key to finding a mattress size that aligns with your budget, accommodations, and preferences.
King v California king mattresses: at a glance
Swipe to scroll horizontally
| Header Cell - Column 0 | King | California king |
| --- | --- | --- |
| Dimensions | 80" x 76" | 84" x 72" |
| Surface Area | 6,080 sq. in. | 6,048 sq. in. |
| Pros | Extra width that's ideal if you are taller than average or want a larger bed in a narrower room | Plenty of length for taller people or those who want a little leg room |
| Cons | Hard to move, not for small bedrooms, too short for sleepers over 6ft tall | Hard to move, fewer choices for bedding, accessories are often more expensive |
| Best for | Families, solo sleepers and couples wanting ample space | Taller individuals, narrower rooms, sleeping with pets |
What is the difference between a king and a California king?
What sets a king and a California king apart? Learn how these regal mattress types differ in size, cost, purpose, and even the availability of bedding and accessories.
Dimensions
The main difference between a king and a California king is size. The simple shorthand is that a king is wider and Cali king is longer.
A king mattress is 76 inches wide, and a California king is 72 inches wide. On the other hand, a California king is the longer of the two, with a length of 84 inches versus 80 inches for a standard king.
If you want to get really technical, a king mattress boasts a total surface area of 6,080 square inches to the California king's slightly smaller 6,048 square inches.
Price
For the most part, king and California king mattresses cost the same. That changes once you start browsing for sheets, bed frames, and other essentials. Accessories for the extra-long California king tend to be more expensive than those for a standard king. (The niche status of the California king may contribute to higher prices, as we explain in more detail below.)
Buy a king if:
You want plenty of space to sprawl out
You're a family who often shares the bed with kids and pets
Buy a Cali king if:
You or your partner are taller than 6"
You want a big bed in a narrower space
Bedding and accessories
A standard king mattress is wider than a California king, so you'll need to make sure you're picking up bedding and other items in the correct size. King is a popular bed size – finding the best bed sheets, comforters, and bed frames should be a relative breeze. In contrast, California king is deemed a less conventional size so there'll be fewer options to choose from compared to a standard king.
What to consider when choosing between a king and a California king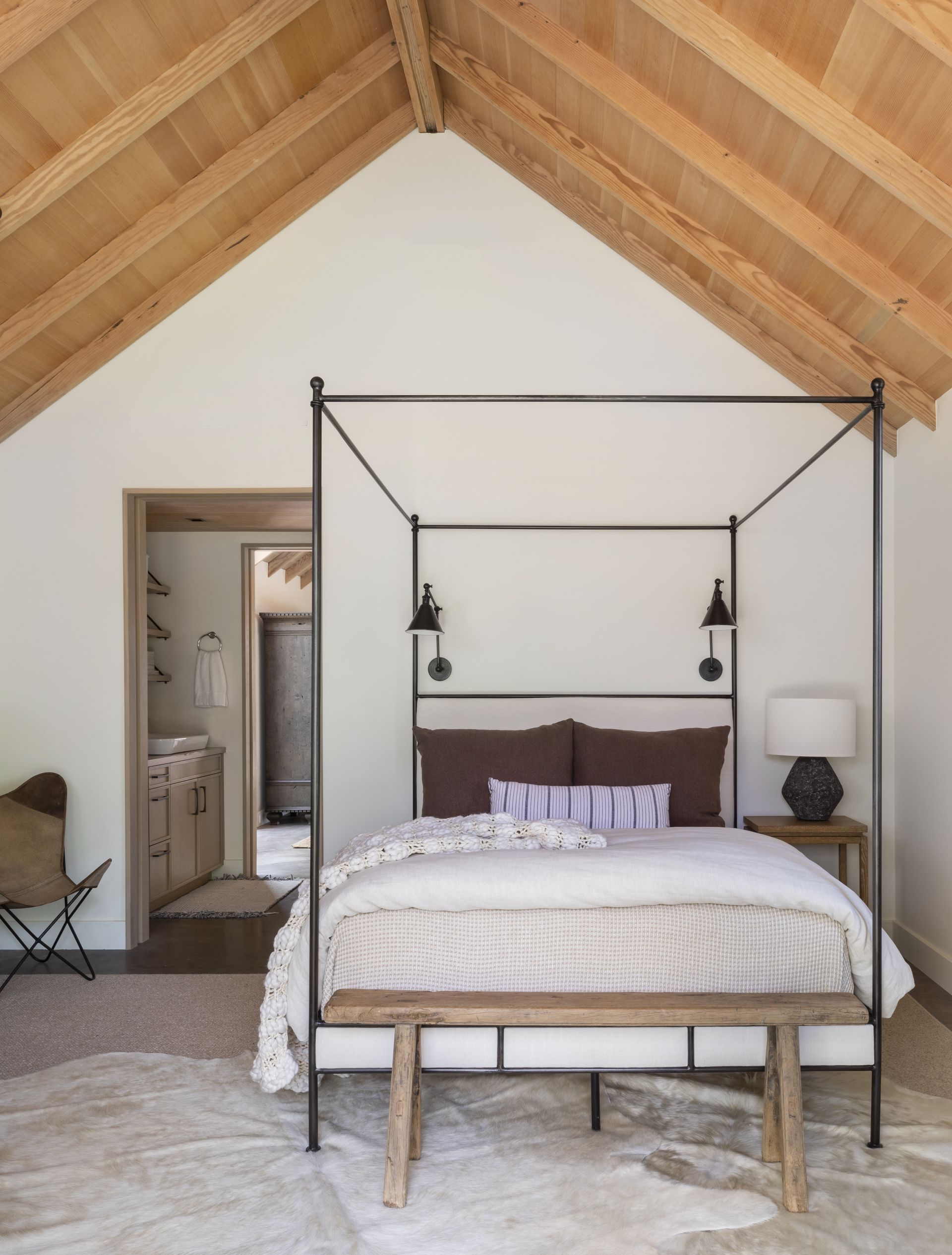 If you're still undecided, there are some other things to consider.
Room Size: Measure your room to ensure there's enough space for your desired bed size – and don't forget to account for other furniture you have (or plan to buy). You'll want to leave about two feet of space along the perimeter of your bed for ease of movement. A California King, being longer, might be more suitable for a narrower room.
Budget: Both king and California king mattresses sit at the higher end of the price scale among standard mattress sizes. You should also account for the cost of sheets, comforters, bed frames, and other accessories, which tend to be slightly more expensive for a California king.
Availability of Bedding: King is one of the most popular mattress sizes so you won't be left wanting for choice when it comes to bedding. In contrast, California king is a less conventional size so there are fewer options to change up the look of your room.
Sleeping Arrangements: Solo sleepers who like to sprawl out starfish style and couples who like to share their bed with their kids will appreciate the width of a standard king. Meanwhile, tall individuals and couples who don't want their feet to dangle over the edge of their bed should opt for the extra-long California king.
Mobility and Moving Considerations: Both of these mammoth bed sizes can be a challenge to haul but if you move frequently (or plan to in the near future), a standard king is the practical choice given its more conventional dimensions.
The best king and California king mattress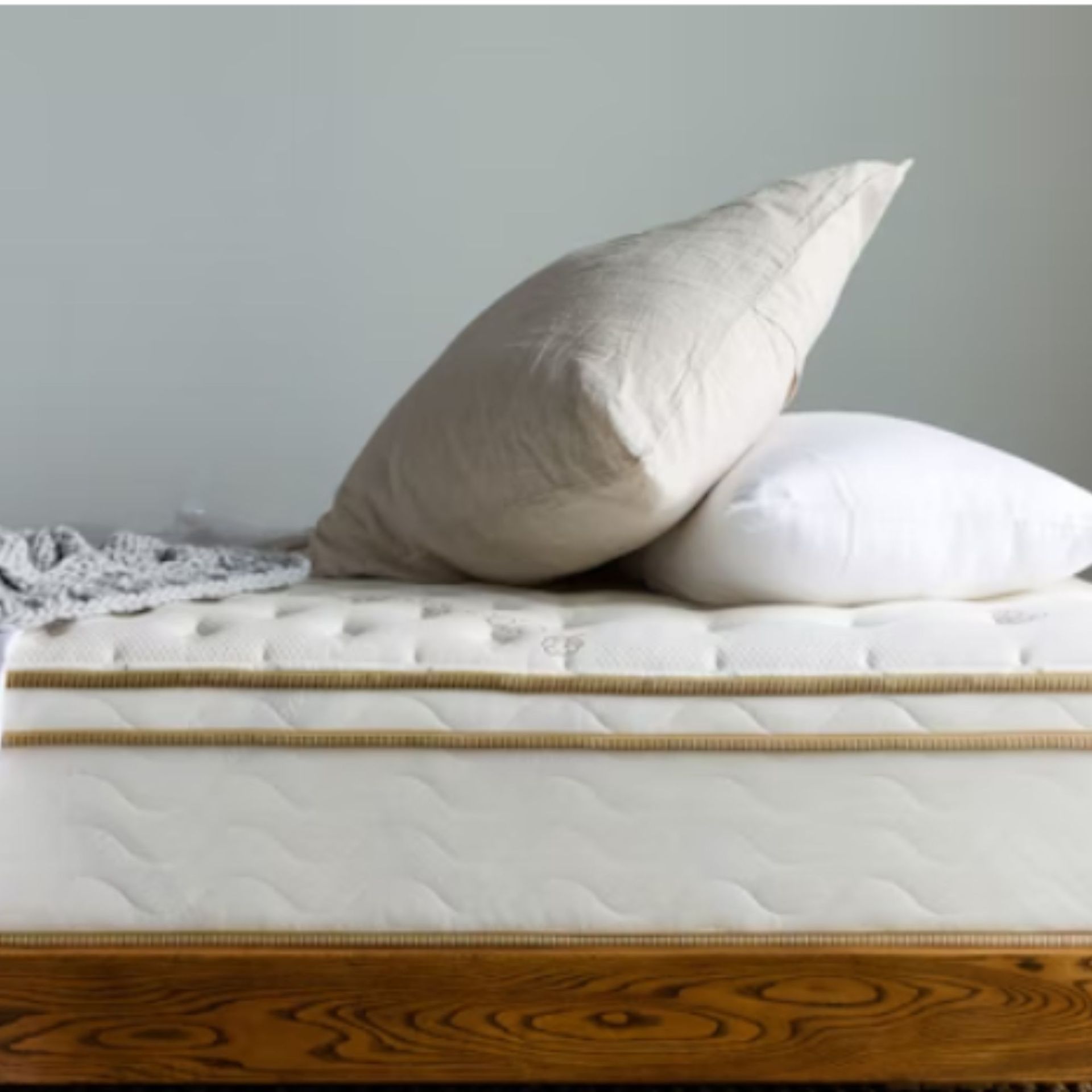 Best overall mattress
Available in both king and Cali king, the Saatva Classic is a luxurious, well-made mattress with a strong track record when it comes to lush comfort and pressure relieving support, that's also an incredible value. Dubbed an innerspring hybrid, the Saatva Classic combines the supportive structure and breathable qualities of individually wrapped coils with the comfort and contouring of high-density foam across five layers.
Read the full Saatva Classic Mattress review to find out more.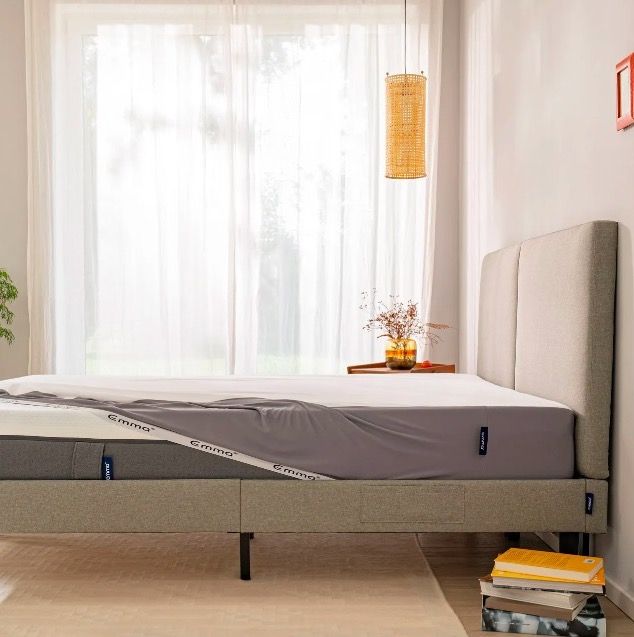 Best memory foam mattress
Again, you can pick up the Emma Original Mattress in both king and California king, and our tests found it the best memory foam mattress. This mattress 'instantly impressed' our tester Chiana Dickson, who found that even just sitting on this box bed was comfortable. A medium-firm bed, it gently cushions you without the sinking feeling of some memory foam mattresses. It's springy and responsive, bouncing back to form, and always feels stable and secure.
We have a full Emma Original Mattress review with more detail.
Best affordable mattress
Nectar Memory Foam Mattress
A really affordable option for such huge sizes. Far from basic, the Nectar mattress is soft and supportive, and if you suffer from back pain, it won't cost much to help relieve the pain. In our best mattress guide, it's ranked as the best mattress for back pain (which is impressive given its affordable price). Our reviewer Casey found it alleviated some of the pain from her fibromyalgia.
Our Nectar Memory foam mattress review goes into more detail.
Mattress size FAQs
What's the biggest mattress size?
Heard of the Alaskan king? It's the biggest mattress available, at 108" x 108". It's not a cheap option, as you would expect, but if space and budget isn't an issue when it comes to your sleep set up, the Alaskan is the biggest you can get.
How thick should my mattress be?
This depends on a few factors, like your bed frame, your preferred sleeping position, and how much support you need. Mattress thickness range from 8 inches to 14 inches (and above). The standard mattress is 10-12 inches and will be sufficient for the average sleeper.
---
Perhaps you've made your choice between king and California king, but there's still a kingdom of factors to consider when buying a mattress - materials, construction, and firmness, to name a few. Dive into our feature on how to choose a mattress, which includes expert advice that'll help guide you toward your ultimate sleep sanctuary.
Sign up to the Homes & Gardens newsletter
Decor Ideas. Project Inspiration. Expert Advice. Delivered to your inbox.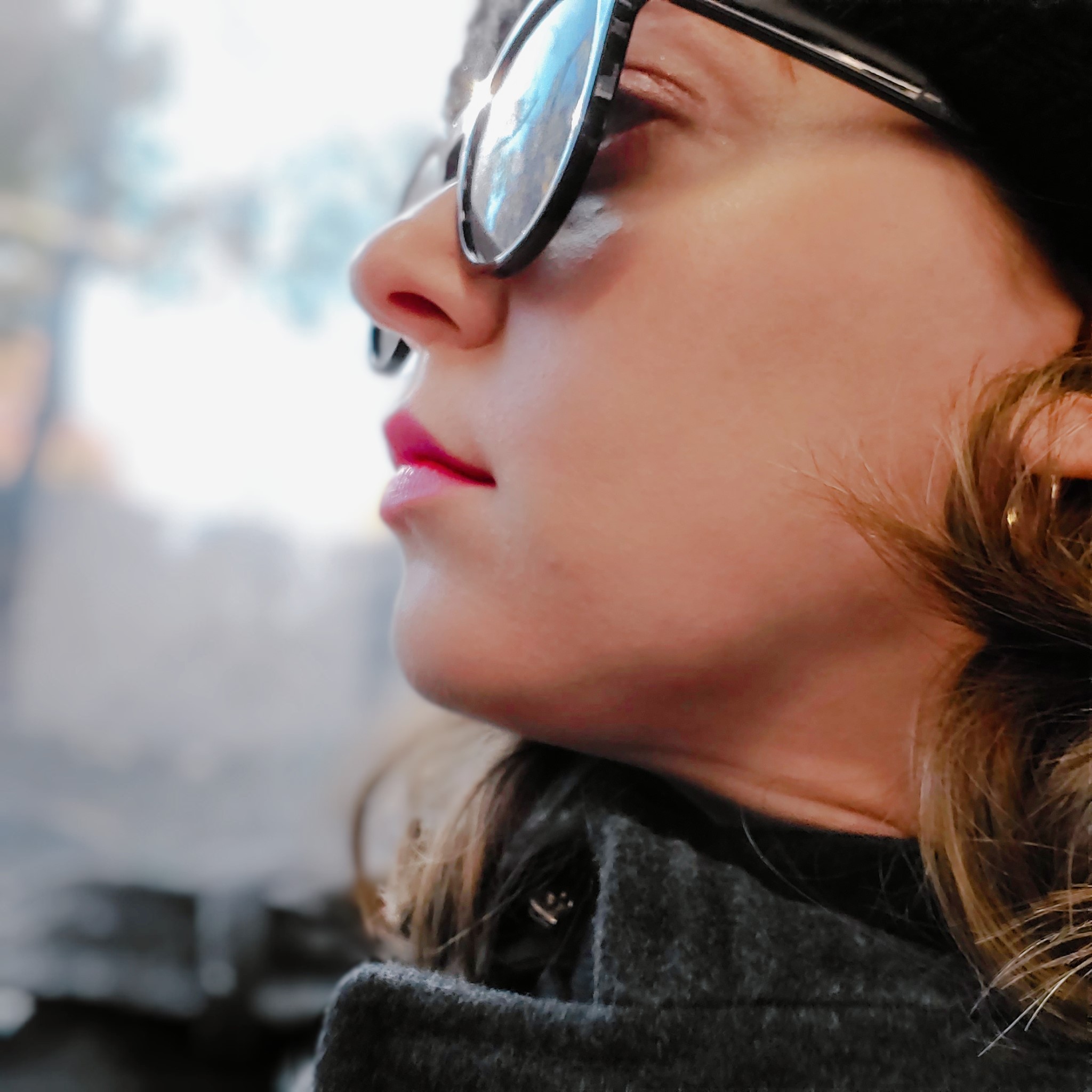 Alison Barretta is a freelance writer and editor from Philadelphia, USA. She's been covering retail news and sales for well over a decade, but since 2020 she's dedicated much of her time to all things sleep. No, she's not in a perpetual state of rest (quite the contrary) – she tests mattresses and pillows from brands like Saatva, Sleep Number, and Nectar and also talks with experts about the little things we can do to wake up feeling our best each day.
In her freelance career, Alison has written for several other Future outlets including Tom's Guide, TechRadar, Creative Bloq, and Woman & Home. You can also find her work at Forbes, Insider, and Mashable.
When she isn't dropping 50-lb. weights onto mattresses or hunched over her laptop scoping out the best deals, you can find Alison practicing martial arts, trying new recipes, scoping out new cafes, or going for a long walk in the park.