How often should you clean a dishwasher? Expert tips you simply can't ignore
It's more often than you think – and doing so will banish odors and help your appliance last longer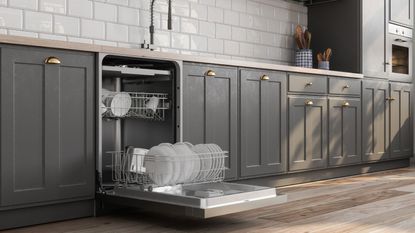 (Image credit: Getty Images)
Sign up to the Homes & Gardens newsletter
Decor Ideas. Project Inspiration. Expert Advice. Delivered to your inbox.
Thank you for signing up to Homes & Gardens. You will receive a verification email shortly.
There was a problem. Please refresh the page and try again.
Knowing how regularly to clean your dishwasher is key to not only ensuring your cookware, cutlery and china stay immaculately clean and stain-free, but also to extending your dishwasher's functionality.
Knowing how to clean your dishwasher is one thing, but if you don't make it part of your kitchen cleaning routine, your dishwasher's parts will suffer over time, which will lead to an earlier breakdown and a costly call-out and even replacement.
So, avoid the classic dishwasher mistake of thinking yours is doing a self-clean every time you run a cycle, and instead discover what experts say about how often you should be cleaning yours.
How often to clean your dishwasher?
Aside from wiping down the exterior of the dishwasher and removing any grime from around the sides of the open dishwasher door as a matter of course, how often should you be cleaning your dishwasher?
'As a rule, you should aim to clean your dishwasher every three months,' advises Millie Hurst, Solved Section Editor at Homes & Gardens. 'However, this is assuming you're the kind of person who will keep on top of any bits of food gathering around the filter and any other spills day-to-day.
'If, however, you don't keep an eye on the food gathering in the filter day-to-day, and generally don't manage to keep up with dishwasher maintenance [more on that below], but want to keep your dishwasher delivering squeaky clean glassware, schedule in a deep clean on your calendar every month.
'Run an empty cycle on a hot setting and use a Finish dual action dishwasher cleaner, at Amazon, to get rid of grease and limescale.
'And, obviously, if you've noticed a build up or odor, tackle the task ASAP. Boring, but a good job done.'
Millie Hurst is Section Editor at Homes & Gardens, overseeing the Solved section, which provides readers with practical advice for their homes. Millie has written about and tried out countless cleaning and DIY hacks in the six years since she became a journalist, and has worked in both London and New York.
Why do I have to clean my dishwasher so often?
Just as you wouldn't leave food debris in your kitchen sink, or allow your washer to become clogged with fabric gunk, having a set dishwasher cleaning schedule and, importantly, good habits when using it, will ensure yours will need cleaning less often and remain fit for purpose for longer.
How often you need to clean your dishwasher largely depends on:
How well you rinse before stacking
'Unsurprisingly, the more food that goes into the dishwasher, clinging to plates and cookware, the more a build up of debris will clog your dishwasher filter, leave your load poorly washed, and accelerate the rate at which you need to clean your dishwasher,' says Lucy Searle, Editor in Chief, Homes & Gardens.
'Over the years, dishwashers have been developed to cope better with food debris, but there's no getting away from the fact that, the better you rinse your dishes, the less regularly you'll need to deep clean your dishwasher.'
How often you clear the filter
As we said above, cleaning your dishwasher is likely to be a monthly task. This would usually entail general cleaning, checking for a clogged drain and cleaning your dishwasher filter to keep dirty water from getting trapped and your dishwasher becoming unsanitary.
'However, your dishwasher's filter will likely need cleaning more often than once a month since it catches food debris every wash,' says Lucy Searle. 'Unless you are an avid pre-loading rinser, it is likely that your dishwasher filter needs be cleared after every wash, or taken out and rinsed at least once a week, unless you have an appliance with an efficient self-cleaning filter. And if you ask me, it's far easier to scrape plates and remove debris from pans before they go into the dishwasher, than deal with regular filter cleaning.'
How often you clean the dishwasher drain
You should also clean your dishwasher drain monthly to prevent food particles and grease clogging the drain. If you notice standing water in your dishwasher, even after a wash cycle, this should be a clear indication that your dishwasher is clogged and not draining properly. If this happens your dishwasher definitely needs a deep clean, and you should start with unclogging your dishwasher before tackling anything else.
How often you top up dishwasher salt
Another factor that impacts how regularly you need to clean your dishwasher is how good you are at topping your dishwasher up with salt. This is important because dishwasher salt softens the water in your dishwasher, preventing hard water deposits, as well as stopping bacteria build up.
If you check how hard the water is in your local area this should give you an indication of how much dishwasher salt you need to add and how regularly. If you forget to add dishwasher salt as much as you should, then you might need to clean your dishwasher more often. The condition of your glasses should be your best guide – if they appear foggy and dirty then your dishwasher needs cleaning.
We find that using Finish Dishwasher Detergent Salt (from Walmart) gives reliable results.
The kind of dishwasher you own
The better quality the dishwasher, the better it will stand up to the rigors of use in a busy kitchen, so if you're in the market to buy, consider the best dishwasher in your budget to cut down on future cleaning sessions.
Lucy Searle written about interiors, property and gardens since 1990, working her way around the interiors departments of women's magazines before switching to interiors-only titles in the mid-nineties. As Associate Editor on Ideal Home, Editor of 4Homes magazine, Global Editor in Chief for Realhomes.com, and at Homes & Gardens, Lucy has written about cleaning for over 30 years. She is also a serial home flipper and owns rental properties, so brings first-hand knowledge to the subjects she oversees.
FAQs
How do you know if your dishwasher needs cleaning?
There's nothing to warn you that your dishwasher needs cleaning like an unpleasant smell. This should alert you to the bacteria build up in your dishwasher that signifies your dishwasher needs a clean. Glassware left greasy or looking foggy after a wash are another key sign.
What happens if you don't clean your dishwasher regularly?
If you don't clean your dishwasher regularly the likelihood of a food and grease blockage will continue to increase. This can lead to a build up of dirty stagnant water in your dishwasher, which is very unhygienic. Your dishwasher will start to smell or not function properly and can eventually breakdown entirely.
---
Regular cleaning of your dishwasher is key to keeping it running smoothly. It also will save you money in the long run, since keeping up a dishwasher cleaning schedule will extend its life. We'll leave you with a simple trick: putting a cup of white vinegar in the bottom half of your empty dishwasher once a week and running it on the hottest setting will keep it shiny and pleasant smelling, and far less likely to need a clean more than every three months.
Sign up to the Homes & Gardens newsletter
Decor Ideas. Project Inspiration. Expert Advice. Delivered to your inbox.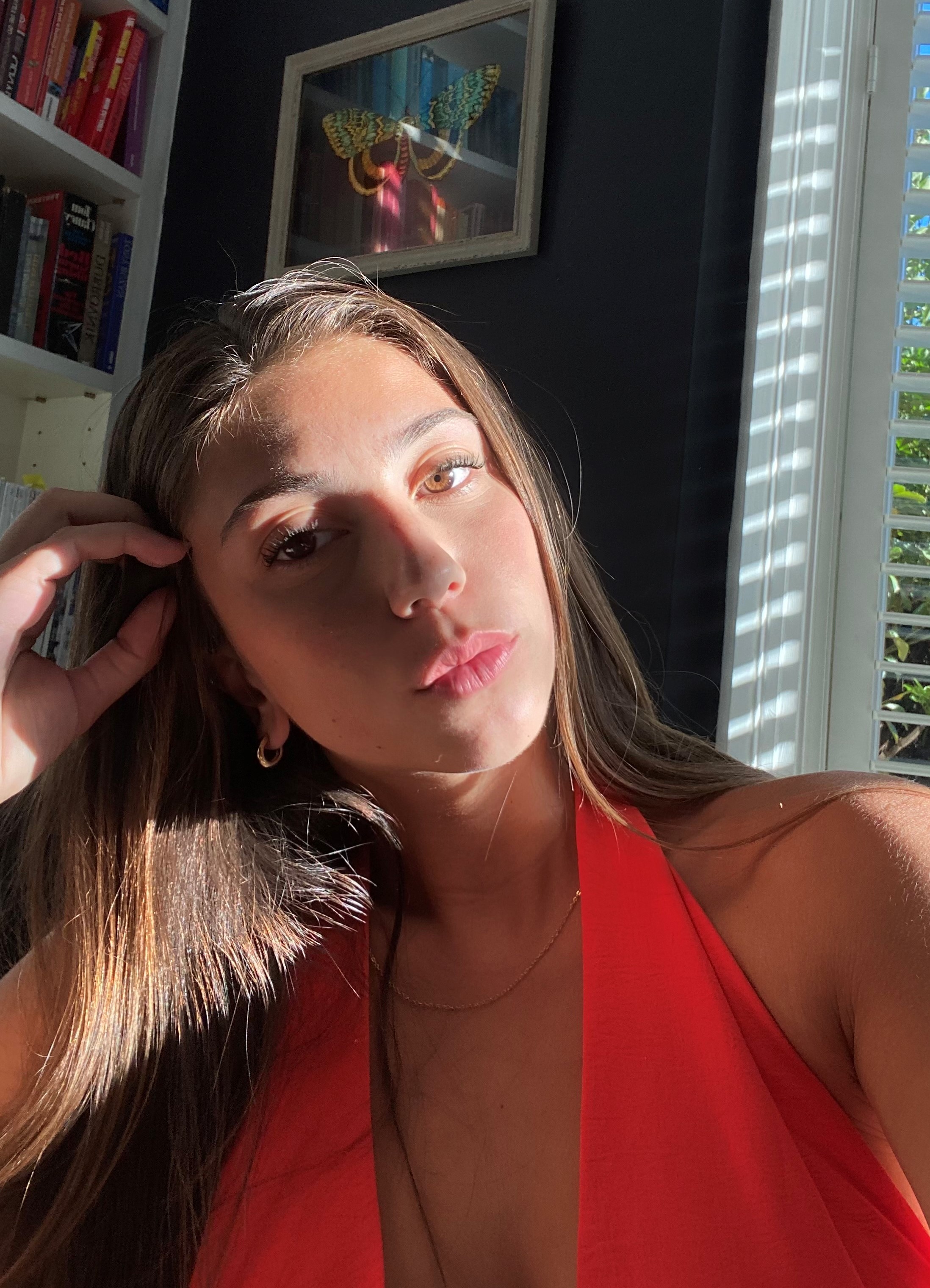 Lola Houlton is a news writer for Homes & Gardens. She has been writing content for Future PLC for the past five years, in particular Homes & Gardens, Real Homes and GardeningEtc. She writes on a broad range of subjects, including recipe articles, reviewing products, writing 'how to' and 'when to' articles. Lola now writes about everything from organization through to house plants. Lola is a graduate student, who completed her degree in Psychology at the University of Sussex. She has also spent some time working at the BBC.