How to clean a broiler – 5 top cleaning tips to safely clean a grill
These pro tips for cleaning a broiler safely avoid damage and fire hazards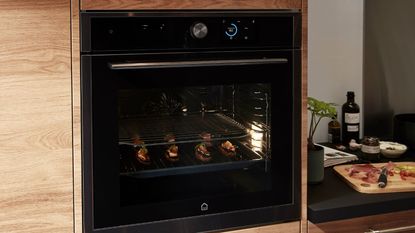 (Image credit: GoodHome Kitchens)
Broiler heating elements get incredibly dirty but can feel impossible to clean, no matter if they are in an oven or a self-contained unit.
Ignoring the grease build-up can be dangerous, but use the wrong products or the wrong technique and you could damage the delicate heating element.
Here, professional cleaners share their best cleaning tips for cleaning a broiler easily so you can continue to grill food safely indoors.
How to clean a broiler
Cleaning a broiler is one of the more difficult household cleaning tasks to tackle, but it is doable with the right products and a little know-how, experts assure.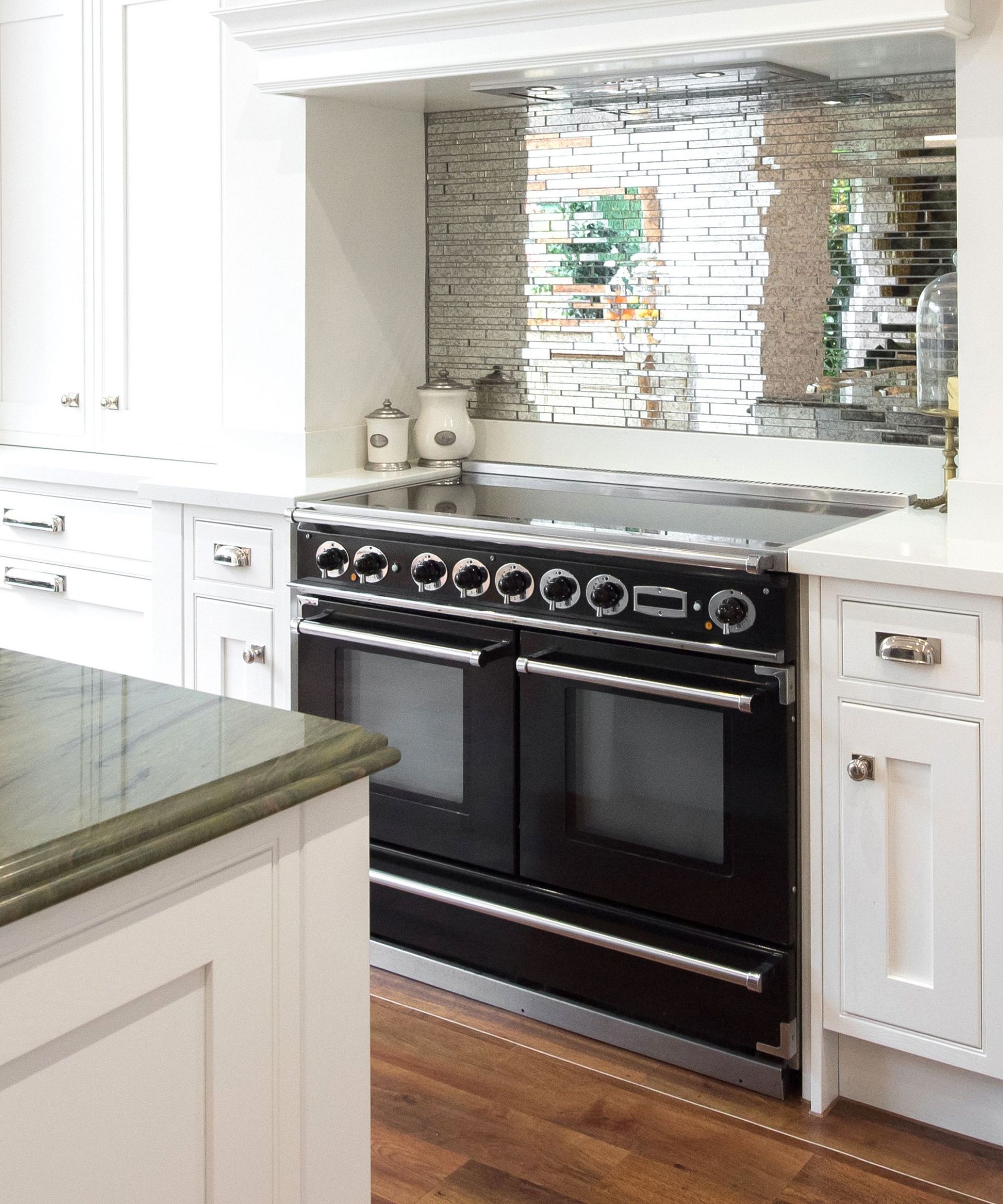 1. Allow the broiler to cool completely
One of the most important safety tips when cleaning an oven or broiler is to allow it to cool completely before you start, begins James King, cleaning expert and operations manager at DeluxeMaid.
'It's just like checking if a pan is cool before you wash it – you wouldn't want to risk burns or accidents. If you're dealing with an electric grill, disconnect it from the power source. For those with gas grills, turn off the gas supply to avoid leaks and associated risks.'
James King is operations manager of DeluxeMaid, a home cleaning service in Indianapolis. With years of experience in the industry, he oversees all aspects of the business, ensuring exceptional service to clients.
2. Remove the shelves and drip pan and set to soak
Just as you would clean stove grates, cleaning grill grates is made easier by removing them and allowing them to soak for a while before removing the debris, cleaning expert James King continues. This will help to reduce how much you need to scrub, he adds:
'These are typically the dirtiest parts and need thorough cleaning. To make the deep cleaning more manageable, remove any loose food particles and carbon deposits from the grates using a grill brush or scrape. Prepare a mixture of warm water and a few drops of dish soap (I usually go for Dawn, available at Target), and soak the grates and drip pans for about 10-15 minutes to loosen grease and grime.'
3. Degrease the heating elements slowly
Cleaning the heating elements themselves is a delicate process that requires some time and patience to avoid damaging them. It is therefore vital you use the right products, says Angela Rubin, professional cleaner and owner of Hellamaid.
'I like to apply a degreaser to a cloth or sponge and gently scrub the heating elements,' she says. 'Avoid excessive pressure to prevent damage and follow the degreaser's instructions for the best results. For stubborn, burnt-on residues, consider using grill-specific cleaning products, again following the manufacturer's instructions.'
If your degreaser is not cutting it it is important to note that you should not clean it with oven cleaner. Although this is a powerful chemical designed for the inside of your oven, it will damage the element and pose a fire risk.
Instead, Muffetta Krueger, cleaning expert and founder of Muffetta's Domestic Assistants suggests cleaning with baking soda:
'Make a paste by mixing baking soda with a small amount of water or white vinegar. Apply this paste to the interior surfaces of the broiler or grill, paying special attention to areas with stubborn stains. Allow it to sit for 15-20 minutes to help break down grease and grime.'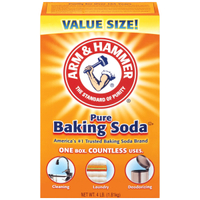 Arm & Hammer Pure Baking Soda, 2 lb | $9.50 at Walmart
From windows to rugs, tile grout to swimming pools, there are endless things you can clean with baking soda so it's useful to have at home.
Muffetta Krueger is a cleaning expert and founder of Muffetta's Domestic Assistants with over 16 years of operational management experience in the service industry. Muffetta's Domestic Assistants provides housekeepers, house cleaners and maids, and is based in New York.
4. Wipe down with water and soap to finish
As with cleaning kitchen grease anywhere in your space, it is important to rinse away any degreasing solutions with mild dish soap and warm water before using your broiler to cook again. This prevents any chemical residue from becoming toxic or burning on, says Angela Rubin, a professional cleaner. You can then dry the area with a lint-free towel, or leave it to dry naturally to mitigate any risk of fibers being left behind.
Hellamaid is an award-winning cleaning company in Canada that's been featured on multiple global media brands.
5. Conclude by cleaning down the interior of the broiler
Once you have degreased the heating elements and finished scrubbing the trays, finish off by wiping down the interior of the broiler unit (or your oven, depending on where your broiler is) to remove any grime or anything that has dripped while you were cleaning, reminds Karina Toner, cleaning expert and operations manager at Spekless Cleaning.
'I suggest using a mixture of warm water and a grease-cutting dish soap, paying attention to areas with heavy grease buildup.'
Karina is the operations manager at Spekless Cleaning, a trusted maid service based in Washington D.C. The team has over five years of experience providing top-quality cleaning services for both residential and commercial clients. Karina oversees every aspect of the business, ensuring that every client gets the same top-notch service and a spotless clean every time.
FAQs
How often should you clean your broiler?
How often you clean your broiler will depend on how often you use it and what you grill beneath it. If you regularly grill high-fat items such as bacon or other meats, you will need to clean and degrease your broiler weekly to prevent fire risks. If you barely use it, however, then you can get away with bi-monthly cleaning to stay on top of dust and occasional grime.
Where is the broiler in the oven?
If your broiler is built into your oven and it is not self-contained in a drawer above or below the oven, you will find it on the roof of your appliance. To use it to full effect, move an oven rack to the top of your oven to situate the food closer to the heating element – just be sure that it doesn't touch to avoid starting a fire, and keep a close eye on it as it cooks.
---
Cleaning a broiler is made easier if you take steps to maintain its cleanliness whenever you use it, reminds James King, cleaning expert. Using foil to cover trays will prevent things from burning on and grease from sticking, he suggests, and doing quick cleans after every use can help to prevent tough build-up that is impossible to scrub away later down the line.
Sign up to the Homes & Gardens newsletter
Decor Ideas. Project Inspiration. Expert Advice. Delivered to your inbox.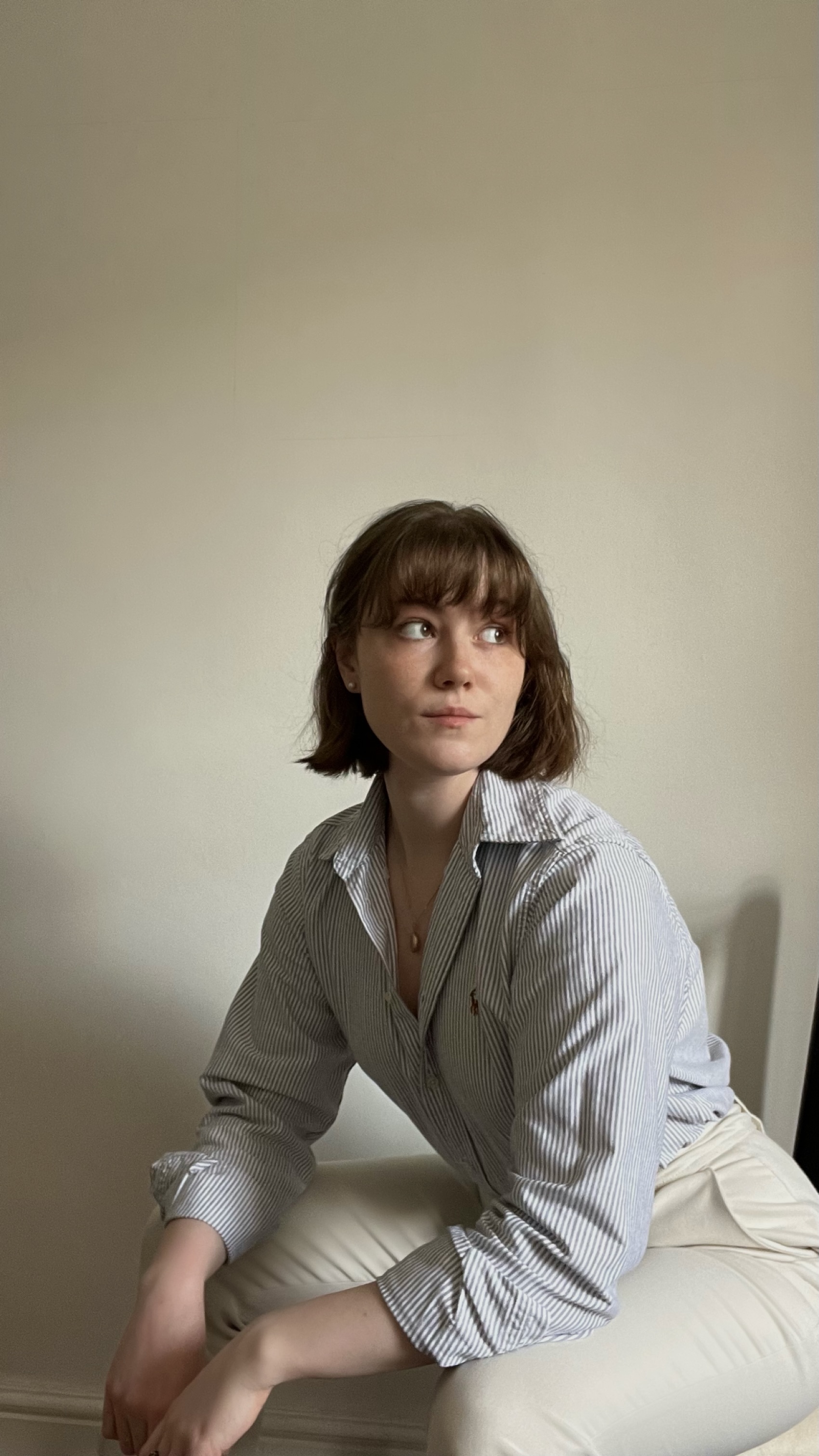 Chiana has been at Homes & Gardens for a year, having started her journey in interior journalism as part of the graduate program. She spends most of her time producing content for the Solved section of the website, helping readers get the most out of their homes through clever decluttering, cleaning, and tidying tips – many of which she tests and reviews herself in her home in Lancaster to ensure they will consistently deliver for her readers and dabbles in the latest design trends. She also has a first-class degree in Literature from Lancaster University.